THE PEOPLE VS. GEORGE LUCAS Gets a New Poster…Trailer Still Hits Hard
George Lucas is to some, a God.  To others, he is the Devil.  And that is exactly the concept of the soon to be released THE PEOPLE VS. GEORGE LUCAS.
The new documentary has been seen in film festivals around the world, and now has a brand new poster and trailer, hitting on notes that I think any fan of either STAR WARS or consumerism has pondered once or twice.
The synopsis is as follows:
"The passion the original Star Wars trilogy inspires in its fans is unparalleled; but when it comes to George Lucas himself, many have found their ardor has cooled into a complicated love-hate relationship. This hilarious, heartfelt documentary delves deep into Lucas's cultural legacy, asking all the tough questions. Has Lucas betrayed his masterwork? Should he just have left the original trilogy alone? Is The Phantom Menace so bad it should carry a health warning? Utilizing interviews taken from over 600 hours of footage, and peppered with extraordinary Star Wars and Indiana Jones recreations lovingly immortalized in song, needlepoint, Lego, claymation, puppets and paper-mâché, above all this film asks the question: who truly owns that galaxy far, far away—the man who created it, or the fans who worship it?"
Check out the trailer below, and let us know what you think is the truth…George Lucas as a master, misunderstood filmmaker, or as a money hungry profiteer?
AWKWARD: Ross Didn't Like His Pet Monkey On 'Friends'?!?
Remember back in the 90's on Friends when Ross got a pet monkey while living in New York City and no one batted an eye? Those were truly simpler times. Here in the jaded 2019, we just discovered that David Schwimmer didn't like working with that monkey and now I don't know what to believe anymore.
Last night, Matt LeBlanc stopped by Jimmy Kimmel Live! to promote his latest sitcom, Man With A Plan, but it was his chat about a particular Friends star that has the internet buzzing. When Jimmy Kimmel coyly asked if Matt keeps in touch with Marcel the monkey (who is actually named Katie in real life), Matt shared a nugget of information that I wasn't prepared to ingest. David Schwimmer did not like working with the monkey!
"I liked the monkey! I like animals, and the monkey was really cool. Schwimmer… Not so much. He's the one that had to work with it the most, so he was like, 'Again with the monkey?' But I got along great with it."
Ouch. Right in the nostalgia. Apparently Katie the monkey wasn't always the most cooperative co-star as Matt recounted the time she forced taping to come to a complete halt when she climbed above the lighting grid to hang out on the ceiling. It took about thirty minutes and a few mealworms to finally get the monkey back down to the set! Talk about a diva.
Check out the fun interview below! Click ahead to 3:05 mark to hear all about the monkey business.
Like what you read? Follow @ChrisSiretz on Twitter and Instagram
VIDEO: The 38 Seconds Of Video Lori Loughlin's Daughter Olivia Jade Is Regretting Right Now.
In a video from last year, Loughlin's daughter says she will balance trips to Fiji and NYC into her school calendar, "doesn't know how much of school (she is) going to attend" but she wants the experience of game days, partying, and "doesn't really care about school, as you know."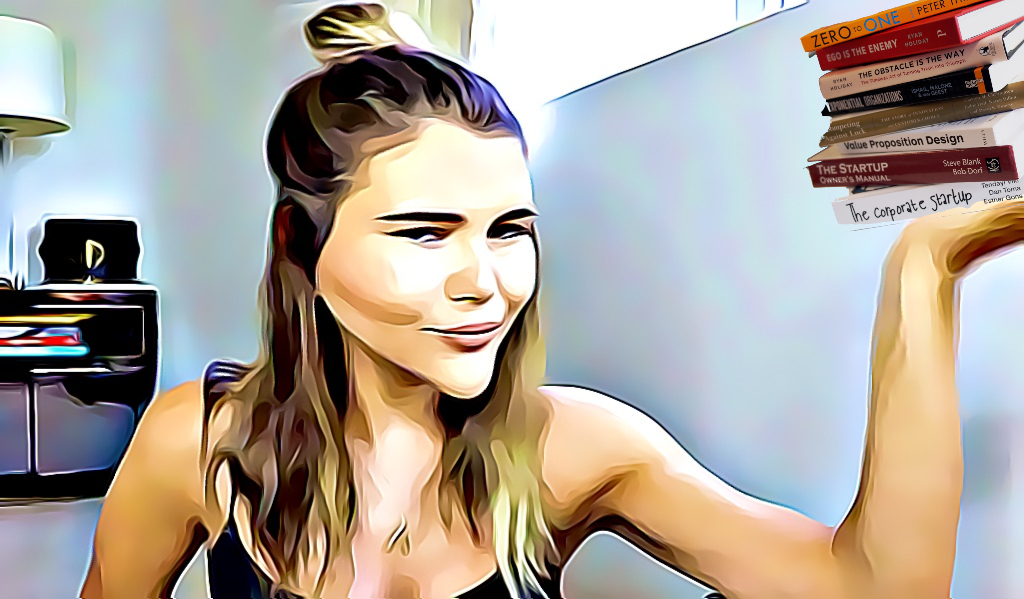 As mom Lori Loughlin faces allegations she paid 500,000 to help get her daughter Olivia Jade into college as a member of the crew team – even sending photographs of her daughter on a rowing machine to create the impression she was an athlete – a video made by her daughter in August is making the rounds again for the embarrassing references she makes to not even caring about getting an education in the first place.
Follow @brianbalthazar on twitter.
In the video, an entitled Olivia Jade, a YouTuber followed by 2 million people on the video platform, says she will balance trips to Fiji and NYC into her school calendar, "doesn't know how much of school (she is) going to attend" but she wants the experience of game days, partying, and "doesn't really care about school, as you know."
Why she hasn't taken this video down yet completely escapes me.
Naturally, social media has unleashed upon her, although it is unclear whether Olivia Jade even know her entrance into college was a result of bribes, (if the allegations are proven correct.)
In either case, the social media celebrity had to apologize days after this video first came out, and is more than likely wishing she had taken it down entirely now…
WATCH: This Champagne Tower Video Does Not End Well
This guy will have a story to tell for the rest of his life.