The First Look at CATS The Movie Is Out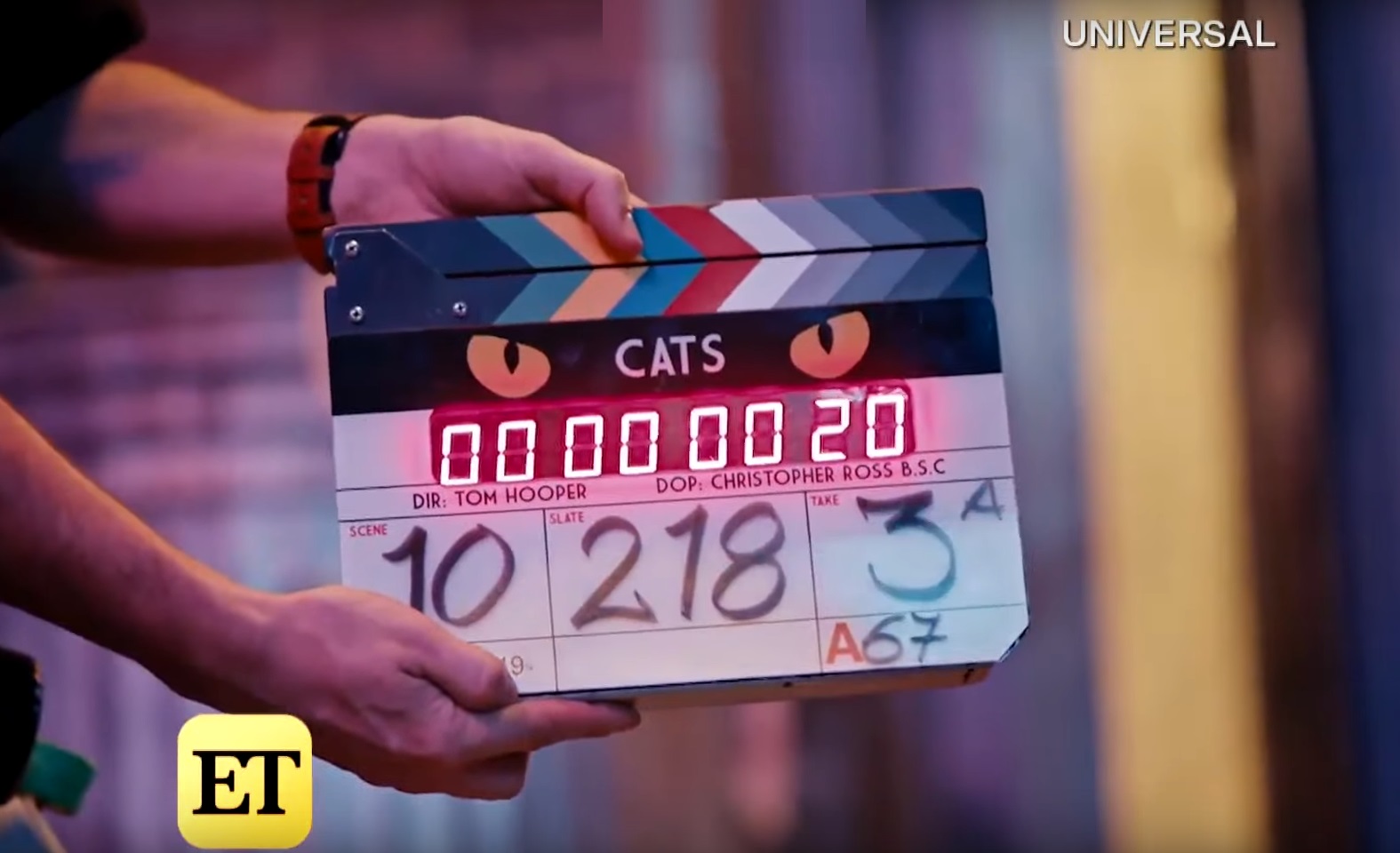 It's hard to imagine a movie could get any more star studded than this. Taylor Swift, Jennifer Hudson, Idris Elba, James Corden, Judi Dench, Jason Derulo, Sir Ian McKellan and Rebel Wilson!
Entertainment Tonight got the first onset video of the upcoming film and I STILL feel like there's so much we don't know. Am I seeing an oversized diner in the background?
Taylor couldn't be more perfect for this. She's a huge cat lover, as you know.
Take a peek  at what's been happening behind the scenes…

'HQ Words' Host Anna Roisman Wrote A 'Porno' When She Was 8 And It Is Hilarious
There are illustrations and everything.
***NSFW-ish***
I never went to sleep-away camp but after seeing what Anna Roisman worked on one summer when she was 8 I kinda wish I did.
Comedian and HQ Words host Anna Roisman took to social media earlier to share the pornographic novel she and her best friend wrote at sleep away camp. The novel, which her mother preserved in bubble wrap, is entitled "The Funky D**k Baby" and serves as a hilarious look into the naive mind of an 8-year old. The adult-ish story centers on a man and a "women" who have anatomically incorrect intercourse which results in an even more anatomically incorrect pregnancy and birth.
The entire video is riddled with infectious giggles and ends with Roisman revealing that her father hates the book which just makes the entire thing even funnier. Fatherly disproval and an obscure plot line? Sounds like the makings of any good porn though, really.
Check out the hilarious video below!
i wrote a porno when i was 8 years old pic.twitter.com/bdUItnIxNL

— Anna Roisman (@AnnaRoisman) July 8, 2020
Like what you read? Follow me on Instagram 
Adorable Little Girl Pretends To Be Asleep When She Is Caught Sneaking Snacks
The defense rests.
One little girl has devised a completely new defense to being caught with her hand in the cookie jar, or pantry I should say, and it is so brilliant that I might just use it the next time I get asked to take the garbage out.
Grandma Chris J. Vaughn caught her grand baby red-handed sneaking a snack and when she called her out, the little girl pretended to be asleep! The little girl sticks to her act for nearly 15 seconds before breaking character by flashing grandma the cutest mischievous smile. The video has gone viral and has already been viewed over 1.3 million times on Facebook!
Check out the adorable video below!
Like what you read? Follow me on Instagram
TikToker Goes Viral As He Transforms Into Favorite Superheroes In Amazing Video
Slap a cape on this video because it's just super.
TikTok videos are like Halloween costumes. Some are cute, some are scary but 9 out of 10 are just plain bad. So it's exciting when a video from the social platform goes viral for being so well done and that's exactly what happened with Julian Bass.
On his account @TheJulianBass, Bass shared a video of himself transforming into three different superheroes. The first is a Jedi, the second is Ben10 and the third is Spiderman. Not only are the costumes impressive but so are the special effects. The Jedi slices through the scene to cut to Ben10 who transforms into a computer animated alien who backflips into Spiderman. Trust me, it's so much cooler than some awkward dance challenge.
In less than a day the post has already garnered over 1.7 million views on TikTok and a whopping 10million views on Twitter. On Twitter Bass wrote "if y'all can retweet this enough times that Disney calls, that'd be greatly appreciated." Get on this Disney!
Check out the video below!
if y'all can retweet this enough times that Disney calls, that'd be greatly appreciated pic.twitter.com/GrKlIRxg3J

— Julian Bass (@thejulianbass) July 2, 2020
Like what you read? Follow me on Instagram