Never underestimate the power of words, especially when they are combined to create a thoughtfully crafted email.
Recent Drake University graduate, Kennedy Mitchum, noticed that in her numerous conversations about racism people were able to turn to the dictionary definition to prove that they were not technically racist. The verbal loophole frustrated Mitchum as she told CNN "I kept having to tell them that definition is not representative of what is actually happening in the world. The way that racism occurs in real life is not just prejudice it's the systemic racism that is happening for a lot of black Americans." So, the Missouri native took matters into her own hands and emailed Merriam-Webster asking for a revision to be made on their definition.
Merriam-Webster's current definition of racism reads: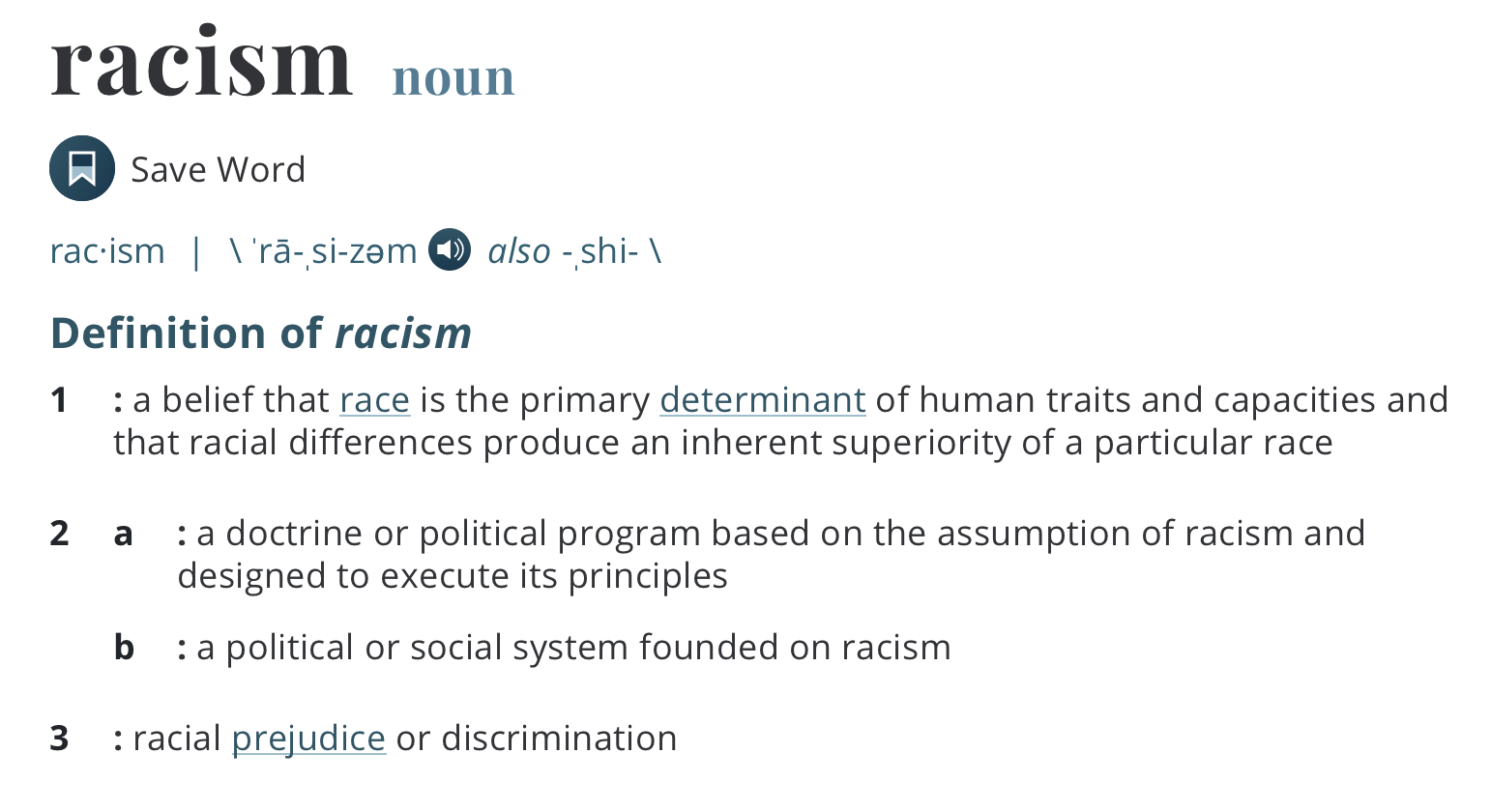 A definition Mitchum does not feel adequately describe the true nature of racism. Mitchum told CNN that she emailed her request for a revision on a Thursday night last month and to her surprise received a reply from the Merriam-Webster editor, Alex Chambers, the next morning. After a few emails exchanged between the two, Chambers agreed to update the definition and confirmed that a new draft is in the works. In an email shared with CNN, Chambers told Mitchum "This revision would not have been made without your persistence in contacting us about this problem. We sincerely thank you for repeatedly writing in and apologize for the harm and offense we have caused in failing to address this issue sooner."
Peter Sokolowski, another editor at Merriam-Webster, told CNN that their dictionary provides alternative definitions to the word as well. The definitions read "a doctrine or political program based on the assumption of racism and designed to execute its principles" and "a political or social system founded on racism." While Sokolowski pointed out that the alternative definition does cover systematic racism, the dictionary could also "express this more clearly to bring the idea of an asymmetrical power structure into the language of this definition."
Mitchum told CNN that she hopes the vocabulary change will allow for more productive conversations about race and is thrilled to see her concerns taken seriously. "I was super happy because I really felt like that was a step in a good direction for a lot of positive change for a lot of different positive conversations that can really help change the world and helps change how people view things," she told the news outlet.
Next time you think one person can't make a difference, remember this story!
Like what you read? Follow me on Instagram