No Laughing Matter: Wanda Sykes Had Breast Cancer
Today on Ellen, Wanda Sykes, a normally hysterical comedienne, made a startling serious announcement: She had breast cancer.
According to MSNBC, Sykes went in for a breast reduction in February and was hit with the news:
"I had real big boobs and I just got tired of knocking over stuff. Every time I eat — oh lord," she said. "I'd carry a Tide stick everywhere I go. My back was sore so it was time to have a reduction...It wasn't until after the reduction that in the lab work, the pathology, that they found that I had DCIS [ductal carcinoma in situ] in my left breast…I was very, very lucky because DCIS is basically stage-zero cancer. So I was very lucky."
The first option was to take things slowly and see how everything progressed:
"I had the choice of, you can go back every three months and get it checked. Have a mammogram, MRI every three months just to see what it's doing…But, I'm not good at keeping on top of stuff. I'm sure I'm overdue for an oil change and a teeth cleaning already."
But because Sykes has a long history of cancer on her mother's side, she chose the second option: have a bilateral mastectomy, and get rid of everything immediately.
"I had both breasts removed, because now I have zero chance of having breast cancer."
Even with such a serious topic, Sykes, as always was able to make a joke or two…admitting to the audience that she wasn't sure if she wanted to talk about the cancer:
"I was like, I don't know, should I talk about it or what? How many things could I have? I'm black, then lesbian. I can't be the poster child for everything."
Glad to know she's okay.
Laura Dern Honors Her Parents In Touching Academy Award Win Speech
Laura Dern, who has been slaying awards season this year for her role in "Marriage Story," took home the ultimate prize – a Best Supporting Actress Academy Award – and thanked her actor parents in a touching acceptance speech.
Her parents, actors Diane Ladd and Bruce Dern brought her to the Oscars with them when she was just 7 years old.
"Some say never meet your heroes. I say if you're really blessed, you get them as your parents. I share this with my acting hero my legends, Diane Ladd and Bruce Dern. You got game. I love you."
Dern's mother has been nominated three times, her father twice, but neither have won. Her mother can be seen during the speech crying in the audience.
Congrats Laura!!!
POP UPDATE: Justin Bieber, "Friends" For Life, And The Critics Choice Awards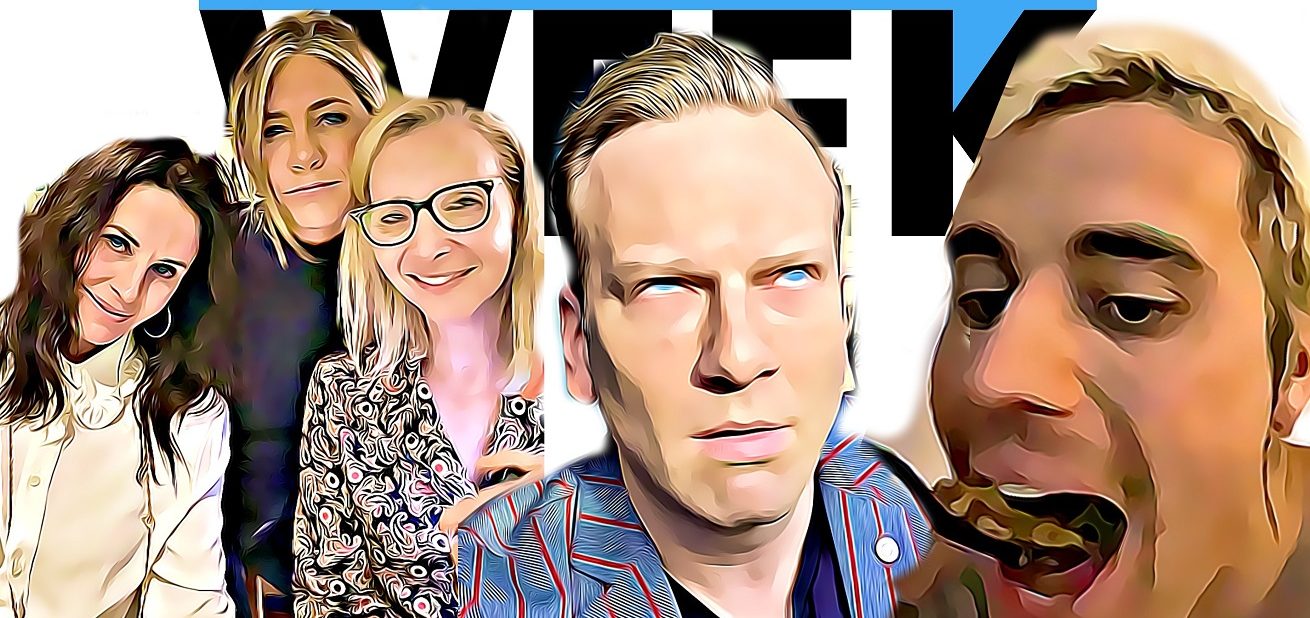 We're going to be doing some quick video updates whenever we can! Here's the latest! Justin Bieber begging for streams, (while you can hear him chew – ew), the ladies of Friends reunited, and mother nature. Take a look!
Courteney Cox's Instagram Caption Is Every Parent With A Teenage Kid
Have you heard? It's 2020 and we're all supposed to music videos on TikTok. Courteney Cox is no exception. The TV star posted an instagram of her and her daughter Coco dancing it out, with the hilarious caption, "Wanna see your child lose their patience? Do a TikTok with them."
Also, how long does it take to actually learn one of these routines? It seems very time consuming.
What I was really hoping for was video of her daughter losing her patience, but what we got was a pretty strong routine!