VIDEO: Mitchell Hurwitz Announces "Arrested Development" New Episodes AND A Movie!
Yes, all you "Arrested Development" fans!  After almost giving up hope on the constant dismal rumors of a feature film, it turns out that you're not ONLY getting that, but 10 more episodes!
Yup!  Entertainment Weekly is reporting that all the hush hush about "Arrested Development" was because Mitchell Hurwitz was secretly trying to get everyone back together!  He and the entire cast made the announcement yesterday at the New Yorker Festival, and the 10 episode arc will let everyone catch up on what the crazy family has been doing for the past half a decade!  Hurwitz said:
"We're basically hoping to do nine or 10 episodes with almost one character per episode, where like the first episode will just be Buster. We're kinda picturing it like, um, well the latest joke we have is that, you know, it's Cambridge, Massachusetts and there's all these scientists in lab coats and they're waiting for somebody and Buster comes through the door wearing a lab quote and says 'let's begin,' and they say, 'you don't get to wear the lab coat, we're experimenting on you.' And then we go through his life and we meet the people in his life and maybe he goes to see his therapist who he's getting a good rate on because it's Tobias and he's lost his license. We can do cross overs and things like that. But it's an unusual style of show I think and we get him to a certain point of peril in his life and then maybe we jump over to like Maeby and she's living with Cornel West… We'll do this kind of thing that builds the peril in their lives until they all come together, really, in the first scene of the movie. It requires, and Ron [Howard] has been working on this too, it just requires studios to work together, they don't normal work together in film and TV. It's a really ambitious project but it's also a very simple project in a way because it kind of gives the fans a level of detail for 'granularity,' which is a big word on the East Coast.
"I really have to say, we've talked about this, we're all game, we hated being coy, we've been trying to put together this more ambitious idea and I think we're very close, the script is halfway done and we have to get the film companies on board. They've always been great to us but you know times are tough and money is tight but I'm very hopeful, there is business left to be done but creatively we have a very specific plan of how it would come out and what we would do and when we would shoot it. Our hope is that, perhaps the series is in the fall."
There we go!
Producers are currently in talks with Showtime and Netflix about who could take the series.  (If Netflix gets it, it could be a huge boost for them, after taking a huge hit the past few weeks with their price changes and announcement of Qwikster).  Wherever it goes, check out the video of the announcement below, and let's get ready for some more Bluth family love!
Priest Accidentally Forgets To Turn Off Filters Before Live Streaming Mass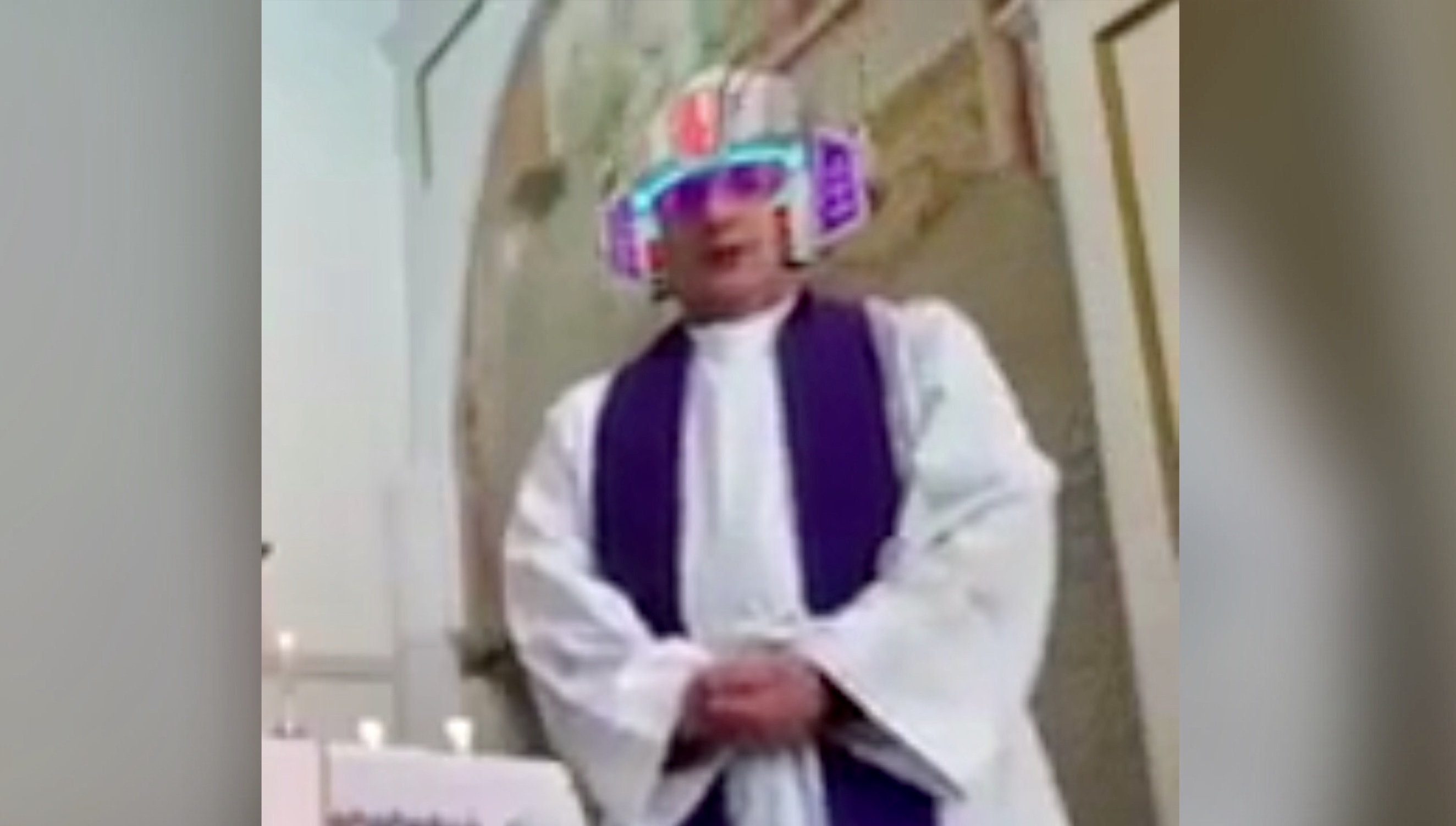 The internet is having a field day with the innocent mistake of biblical proportions.
With new social distancing guidelines, many churches have closed to help prevent the spread of the coronavirus. And while that doesn't justify all the wine you've been chugging during your self quarantine, it does have many people practicing their faith from their homes. One Italian priest was just trying to recite a little prayer for his followers when he accidentally left a filter feature on during the broadcast! In the clip the priest is digitally adorned with a space helmet, workout gear, a fedora and sunglasses and more.
Social media went nuts for the video, which has now gone viral. One comment reads "He just doubled his holy power." Another reads "Father, Son and Holy Influencer." One commenter couldn't resist a good pun and said the video is having a "Mass effect."
Enjoy your daily blessing and take a look at the funny video below!
Priest in Italy live streams mass, activates filters by mistake from r/funny
Like what you read? Follow me on Instagram 
Danny DeVito Passionately Urges New Yorkers To Stay Home…And Twitter Agrees!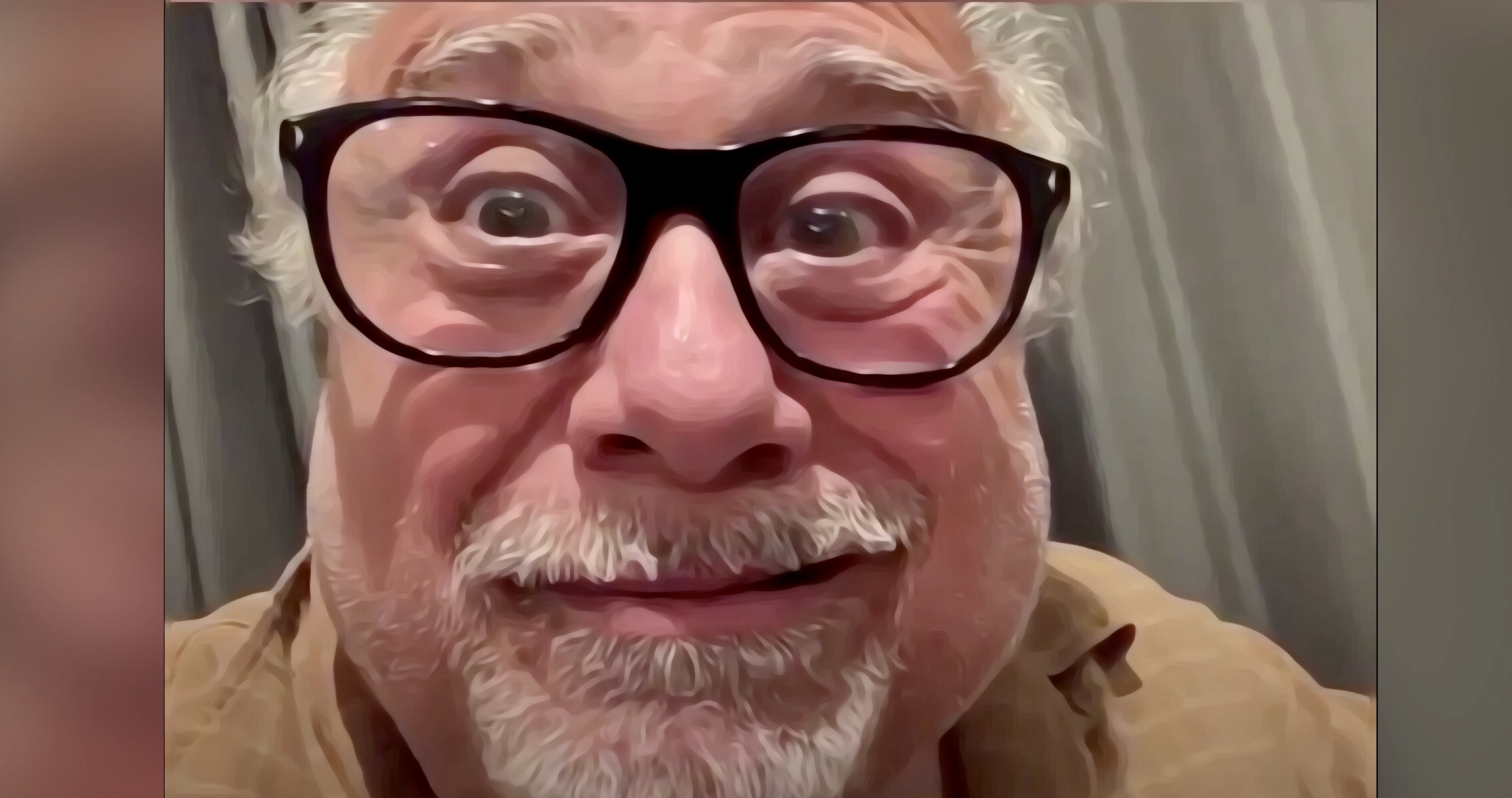 For the love of Danny DeVito, stay home!
The world is in a dark place right now and I am not sure how much more bad news we can handle. That's why when I saw Danny DeVito's name trending on Twitter I froze. Our great nation could very well crumble if anything bad was to happen to such an icon right now. With extreme trepidation I clicked on the social media link and was relieved to see that good ol' Danny boy is just strumming up hype because he is passionately urging New Yorkers to stay home.
Amid the coronavirus outbreak, Governor Andrew Cuomo has been driving New Yorkers to stay home and has taken every precaution short of shutting the state down completely to help prevent the virus from spreading. Because New Yorkers can be hard headed, it doesn't hurt to have some famous friends reiterate your message. Big names like Lala Anthony, Robert De Niro and Ben Stiller have all made appearances on Cuomo's social media pleading with New Yorker's to heed the governors warning. Only one celebrity was able to make it to Twitter's trending page however and that was none other than Danny DeVito. DeVito's message is simple…stay home! In the two minute video, DeVito reminds fans that it's not just up to the elderly to isolate themselves. "Young people can get it and they can transmit it to old people and the next thing you know – I'm out of there" says the actor. We must save him!
Twitter went into a frenzy with many users agreeing that we need to stay home for Danny. One user wrote "When Danny speaks, I listen." Another passionately wrote "If you idiots kill Danny DeVito I SWEAR TO GOD." One promoted DeVito from the icon status I previously awarded him and said "WE GOTTA PROTECT WORLD TREASURE DANNY DeVITO." 
Take a look at the video below and for the love of the newly minted national treasure, stay home!
Danny DeVito wants you to stay home and save lives.#NewYorkStateStrongerTogether @DannyDeVito pic.twitter.com/7V8yXbqHwB

— Andrew Cuomo (@NYGovCuomo) March 22, 2020
Like what you read? Follow me on Instagram
VIDEO: Clever Family Recreates Disneyland's 'Pirates Of The Caribbean' Ride During Quarantine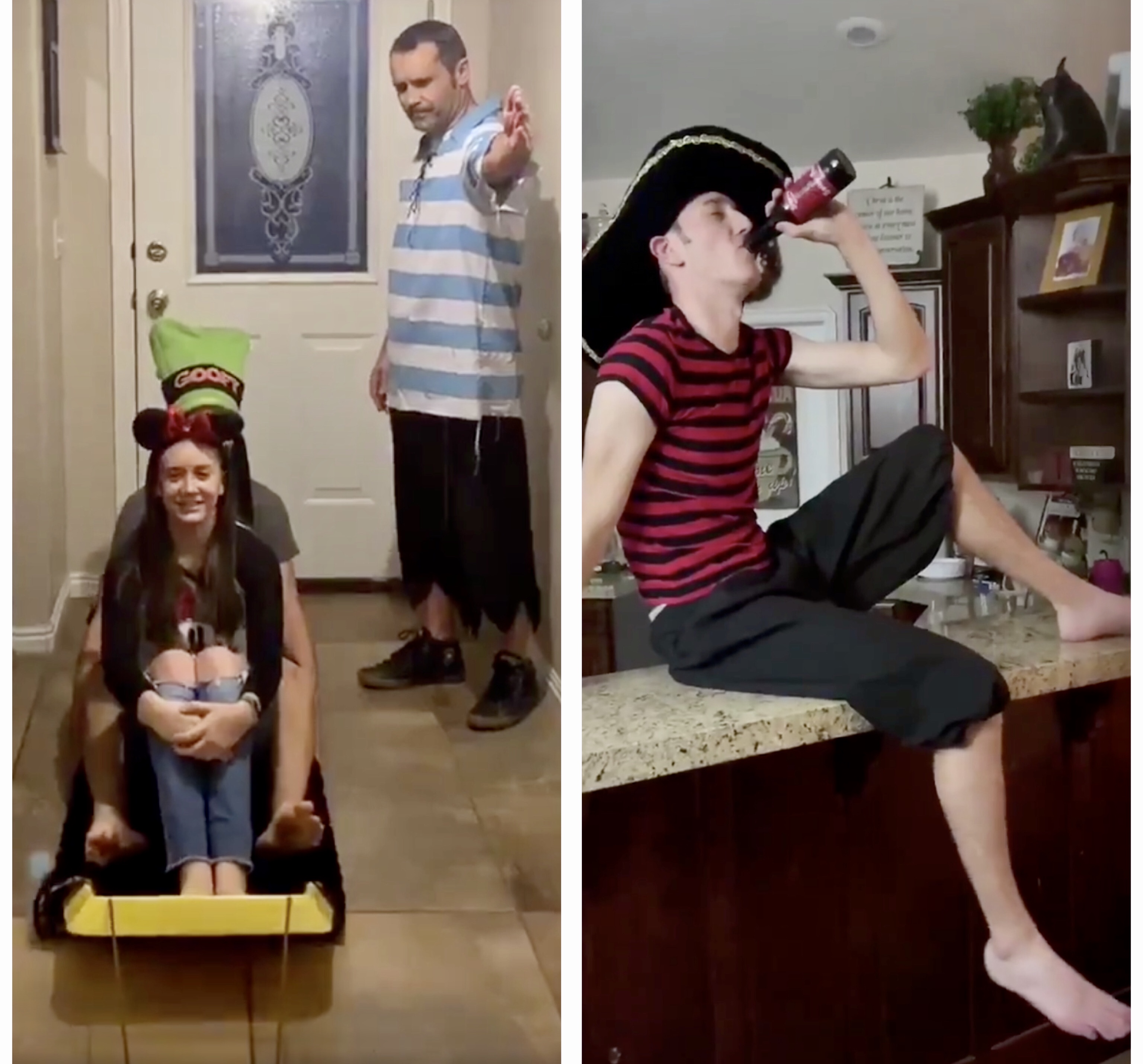 One resourceful family has turned their quarantine into the happiest staycation on earth.
What do you do when the happiest place on earth is forced to close its doors? Bring that Disney magic home and turn your house into a theme-park ride of course. After Disneyland closed due to the coronavirus pandemic, one family had to rethink their travel plans. Twitter user, @Brooke_disney, shared how she and her family recreated the Pirates of the Caribbean ride in their own home…complete with ingenious props, costumes and pirate accents!
The family divided up the responsibilities with some acting as the ride's animatronic robots and others playing eager park-goers. Social media went nuts for this brilliant idea with one user commenting "No lines and you saved $100 per person – well done." Another was impressed by the attention to detail and said "I was screaming at the screen going under the FOOT." The post has already been viewed over 800k times!
Well shiver me timbers if this isn't the cutest way to spend a day stuck inside with your family. Take a look at the brilliantly done video below!
Yo ho yo ho a quarantine's life for me! My family's Disneyland Staycation! #Disneyland #PiratesoftheCaribbean #SocialDistancing pic.twitter.com/0VCKnuhOeY

— Brooke (@Brookie_disney) March 20, 2020
Like what you read? Follow me on Instagram