Life On Mars Part 3-My 14 Hour Day, More Sneak Peeks and Updates
Steven Panzarella spent 14 hours on friday waiting in line then sitting in Comic Con's acclaimed Hall H to hear from a major stop motion project and 3 massively popular TV shows.
In the 4-5 days of Comic Con, it seems like every panel is important, given that every one provides some really cool sneak peeks, hints, and insights into the next big events in the business of film, comics, and tv. That was no different today, after waiting on line from 5 am until 9:30 am, I found myself in San Diego Comic Con's acclaimed Hall H.
Paranorman- A stop motion film from the director of the dark stop motion film Coraline. Paranorman follows Norman a not so normal young boy who among other talents can see ghosts. Lending their voice talents to the film were Kodi-Smit McPhee, Anna Kendrick, and Christopher Mintz-Directors Chris Butler and Sam Fell were there to talk about the movie and reveal about 5 minuets of footage. The parts of Paranorman that were revealed were both lighthearted and funny – not surprising that it's geared towards kids. Some did find the footage a little creepy including a young boy no older then 6 or 7 that asked the directors why the footage was so scary! )a question that caused the whole crowd to AWWW and even made Anna Kendrick tear up.)  The panel talked a lot about the art of stop motion and really how much these filmmakers worked and set the bar for the evolution of stop motion. Both directors made sure the crowd understood how they bent the rules of stop motion, telling us that no stop motion film has as many characters all moving at the same time and that they designed the characters with "Big necks" which they say makes it horribly difficult to move them. Paranorman hits theaters in august.
Here's the existing Paranorman Trailer:
CBS's The Big Bang Theory- A very popular show at comic con, thanks to its very nerdy characters and jokes about everything from science to Star Wars. The panel revealed part of the gag reel that will be on the previous season's DVD that releases in September. We all also knew that it would not be easy for Jim Parson's to make the Friday panel due to his schedule on Broadway. Yet in Big Bang fashion a TV screen was out on the middle of the panel that revealed Parsons from New York, via satellite. The panel was filled with information about the cast members, who for the most part admitted that they are fairly clueless about most of the things joked about during the show, especially most of the science. Chuck Lorre and Bill Prady, the guys who run the show, laughed about an email he received from Jim Parsons about a popular piece of science news, Parsons admitted the only part of the article he understood was that it probably had something to do with what his character on the show was working on. The end of the panel included the biggest shock of the day when panel moderator Adam Savage(Mythbusters) called out former NASA astronaut and XCOR test pilot Rick Searfoss who showed a video about XCOR's Lynx Reusable Launch Vehicle, then offered a free trip to space to Simon Helberg  (one of the actors on the show) whose character Howard was flying into space during the show's season finale. Helberg,  who at first seemed shocked by the news, turned it down saying "Altitudes give me alot of gas…I'm just a picky eater with the dehydrated food". Then, the unthinkable occurred. Chuck Lorre asked if one of the fans who asked a question could instead win the prize. Everyone who asked a question went onto stage and envelopes were given out. The eventual winner was California native Mercedes Bacerra. No one is sure when the trip will happen, but Bacerra will be getting a trip into space!
AMC's The Walking Dead- Seated at the panel were fan favorites Norman Reedus, Andrew Lincoln, Steven Yeun, and Laurie Holden, as well as Sarah Wayne Callis, and Lauren Cohan. Joining them were newcomers David Morrissey and Danai Gurira, both actors looked fairly new to the fanfare they received and both have very popular story arcs in the comic book series. Morrissey will be season 3's main villian, named "The Governor" and Gurira plays the very popular "Michonne", a sword weilding character made popular by the fact that she carries two zombies on leashes to keep other zombies from picking up her scent. The actors were all very candid about their roles but remained very hush on the third season plot and on what to expect. Show creator and writer Robert Kirkman did say that all the fans that complained about not enough zombie killing in the 2nd season should very much enjoy season 3. The one huge reveal was an epic and very chilling 4 min trailer which you expect will be the ONLY real footage of the third season until just before the season premiere. Take a look below…
HBO's Game Of Thrones-Among those on the panel were Emilia Clark, Michelle Fairly, Rose Leslie,  Richard Madden and Alfie Allen, as well as producer Carolyn Strauss. The panel was hosted by none other then book writer George R.R. Martin. The panel was a little awkward, and because they just started filming season number 3 there was not much to reveal. No one seemed to want to offer anything to the 6500 people who had packed in to see them. The actors seemed nervous to reveal anything they were working on now and even admitted they have no idea which way their characters will go. The one rewarding part of the Q & A came from Emilia Clark, whose character Daenerys Targaryen has become one of the most popular characters on the show. Clark talked about changes they made to her costume (in the book her costume reveals more skin) and how some of the cast does not like to read ahead in the books from where they are shooting.  George Martin did introduce a video (which we have below) that revealed his newest cast members. Game Of Thrones is filming now for its March 31, 2013 season premiere.
Tomorrow is the biggest day of the Con, another 4 am wake up call for Quentin Tarantino's Django Unchained, A double panel with Silent Hill's Sequel and Jake Gyllenhaal's End of Watch. Following that is the panel to end all panels, 2 1/2 hours bought out by Legendary Pictures and Warner Bros. They have at least 3 films slated to premier extended footage including The Hobbit,  Man Of Steel, and Pacific Rim, but expect more then just those films. The final big one for me is Iron Man 3, It is rumored that Marvel will also announce their slate for the next 2 years.
The Invisible Man Movie Trailer Looks Terrifying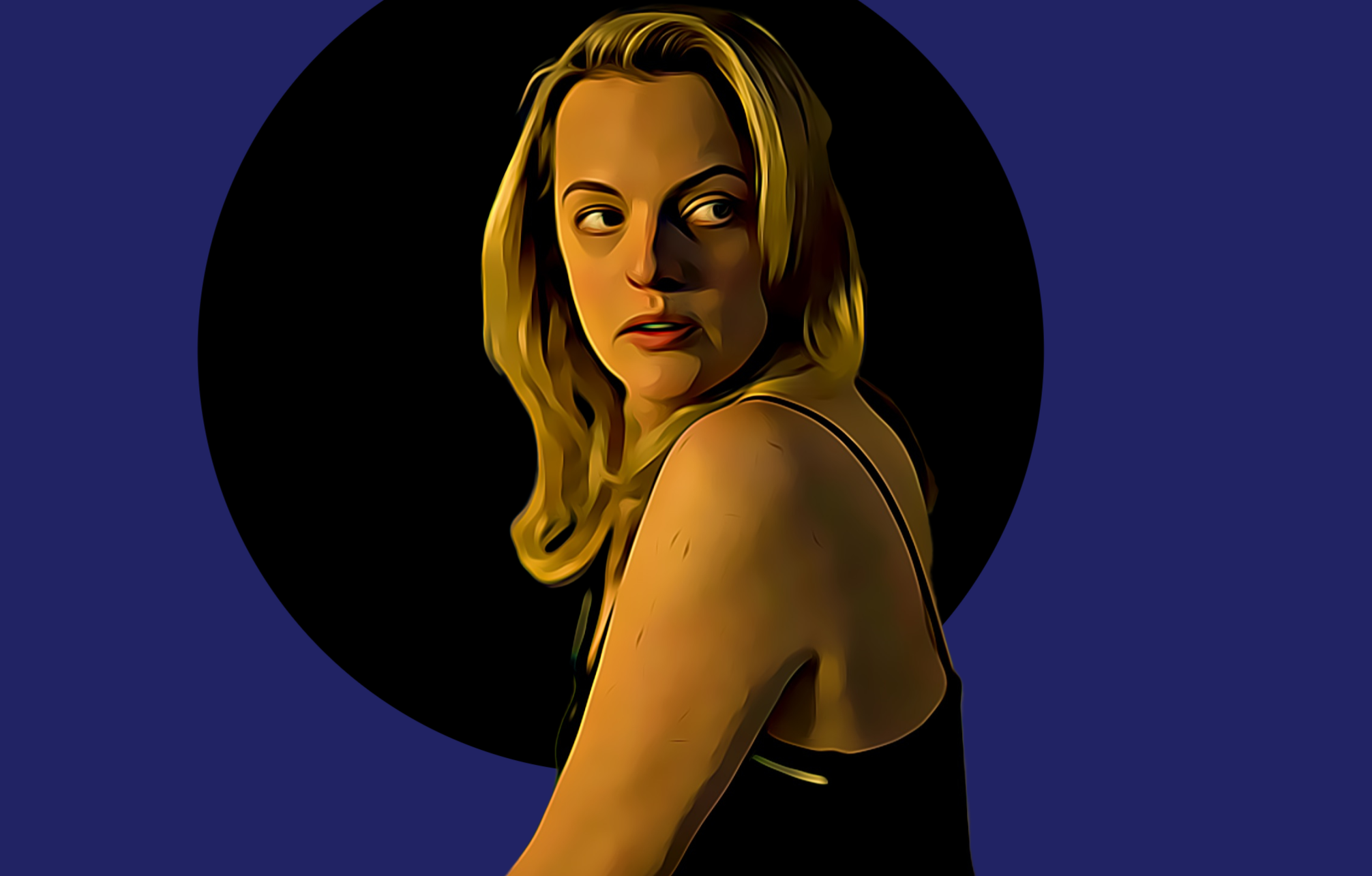 The idea of being invisible has intrigued us for more than 100 years. HG Wells released his book The Invisible Man in 1897 and we've been obsessed with the idea ever since. Leave it to Hollywood (and the incredible actress Elisabeth Moss) to find a new way to have us on the edge of our seats. This one has endless opportunities for jump scares (those sudden out of nowhere startling moments that I hate because they're so damned effective) and the plot set up is pretty compelling. I'll be there for this one!
The Invisible man hits Theaters February 28 https://www.TheInvisibleManMovie.com
Check Out The Trailer For HUSTLERS, Starring J Lo, Lizzo, and Cardi B!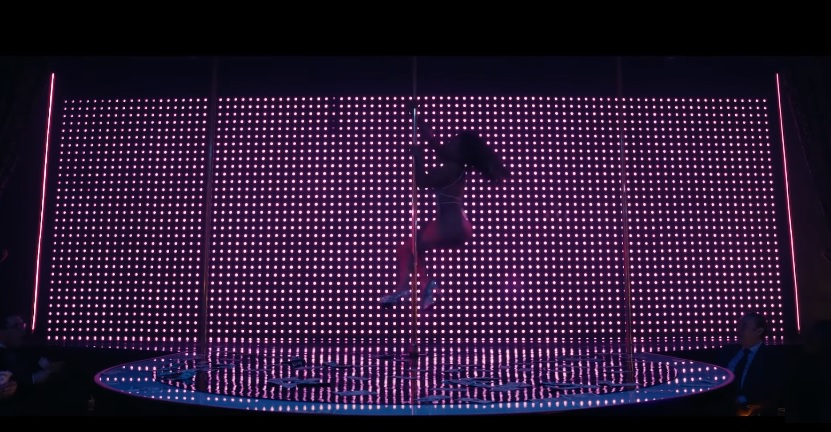 At long last, we are getting a look at the star-studded film "Hustlers."
The movie seems to have it all for the 2019 world – stripping, revenge and a great heist.
Constance Wu of Crazy Rich Asians is the lead character, but today the buzz is all about Jennifer Lopez and Cardi B.
Let's also give a shout for girl power! "Hustlers" is directed and scripted by Lorene Scafaria.
The movie hits US Screens on September 13.
TRAILER: The New 'Child's Play' Movie Looks So Chuckin' Scary
The new Child's Play movie launches Chucky into the 21st century for some technologically advanced terror.
After watching this trailer, you may be packing your bags and heading to Amish country because Child's Play looks like a technological nightmare brought to life. In the reboot of the classic 1988 film, Buddi Dolls are the toy on every child's wishlist because their connection to technology allows them to truly become your best friend. These new and improved Buddi Dolls come complete with an app that links the doll to every electronic device in your home…enter updated, terrifying plot twist! When a young boy's Buddi Doll, Chucky, becomes corrupt, he goes on a killing spree that promises to be even more gory than the film's original!
Mark Hamill voices the murderous Buddi Doll, Chucky, as the film stars Gabriel Bateman as Andy, Chucky's 13-year old owner, Aubrey Plaza as Andy's mom and Brian Tyree Henry as the detective investigating the strange string of murders. The film is set to release on June 21 and you can bet I will be avoiding toy stores for the entire summer.
Check out the frightening trailer below!
Like what you read? Follow @ChrisSiretz on Twitter and Instagram