Mel Gibson's Stepmother Files Restraining Order Against Him
Mel Gibson's stepmother believes the actor manipulated his father into divorcing her.
This is a weird one. E! Online reports that Mel Gibson's stepmother wants the actor to STAY away from her… because she believes he manipulated his father into divorcing her.
Teddy Joye Hicks Gibson (78) received divorce papers from 93-year-old husband John Hutton Gibson (Mel's dad) and believes that Mel (and/or Mel's sister)  had a hand in talking his dad into the split. The couple were married in 2001, the divorce papers were filed last month.
According to E! the attorney claims in the lawsuit: "Mel, his sister Maura, and Joye disagreed on Hutton's medical care… And Mel made it clear that Joye's views on anything were not welcome and only caused him to be irritated and were ignored."
E! also notes that "Joye describes an alleged incident on May 2012 when Gibson became "incensed and began acting like a wild man" around her, and at one point while screaming, she "could feel his spit hitting" her face. Joye says the incident left her "nervous," unable to sleep and caused her to lose weight. "
Mel's stepmother claims the actor is very dangerous man and fears a physical assault. She is asking that Gibson stay 100 yards away from her.
There's no denying Gibson knows his way around being incensed and throwing a tantrum. Could this be a legitimate concern, or a means of milking his already fledgling reputation for her own benefit?
VIDEO: Why Paris Hilton Is A Chameleon.
Paris Hilton sat down with me and Makho Ndlovu at the People Now studios to talk about her new fragrance "Electrify," the first song she plays when she's DJ'ing, and what character's she likes the play… in real life!
What an amazing time it is visiting and guest co-hosting People Now. The people on camera and behind the scenes couldn't be more kind and welcoming! And Paris herself was absolutely charming and sweet.
Watch How This Hasselhoff Deepfake Takes Years Off The Actor!
Visual effects artist Chris Ume takes countless images of David Hasselhoff from his past Baywatch days, then creates a younger avator, blending the new, artificial Hof onto the real life Hoff.
The process of this crazy magic? It's called a Deepfake = combining and superimposing existing images and videos onto a source image or video. The process is incredible, and yet still relatively in its infancy. If things keep progressing this genre as we can only expect they will, it's not a stretch to imagine that we could someday see an actor actress play a younger version of themselves so convincingly we won't see how they did it.
To follow more of his work, subscribe to Chris' youtube channel.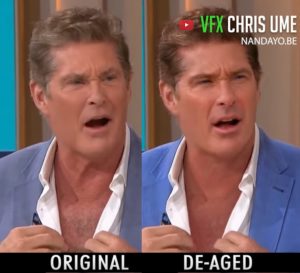 Chatting With Charo: The "Hair" Edition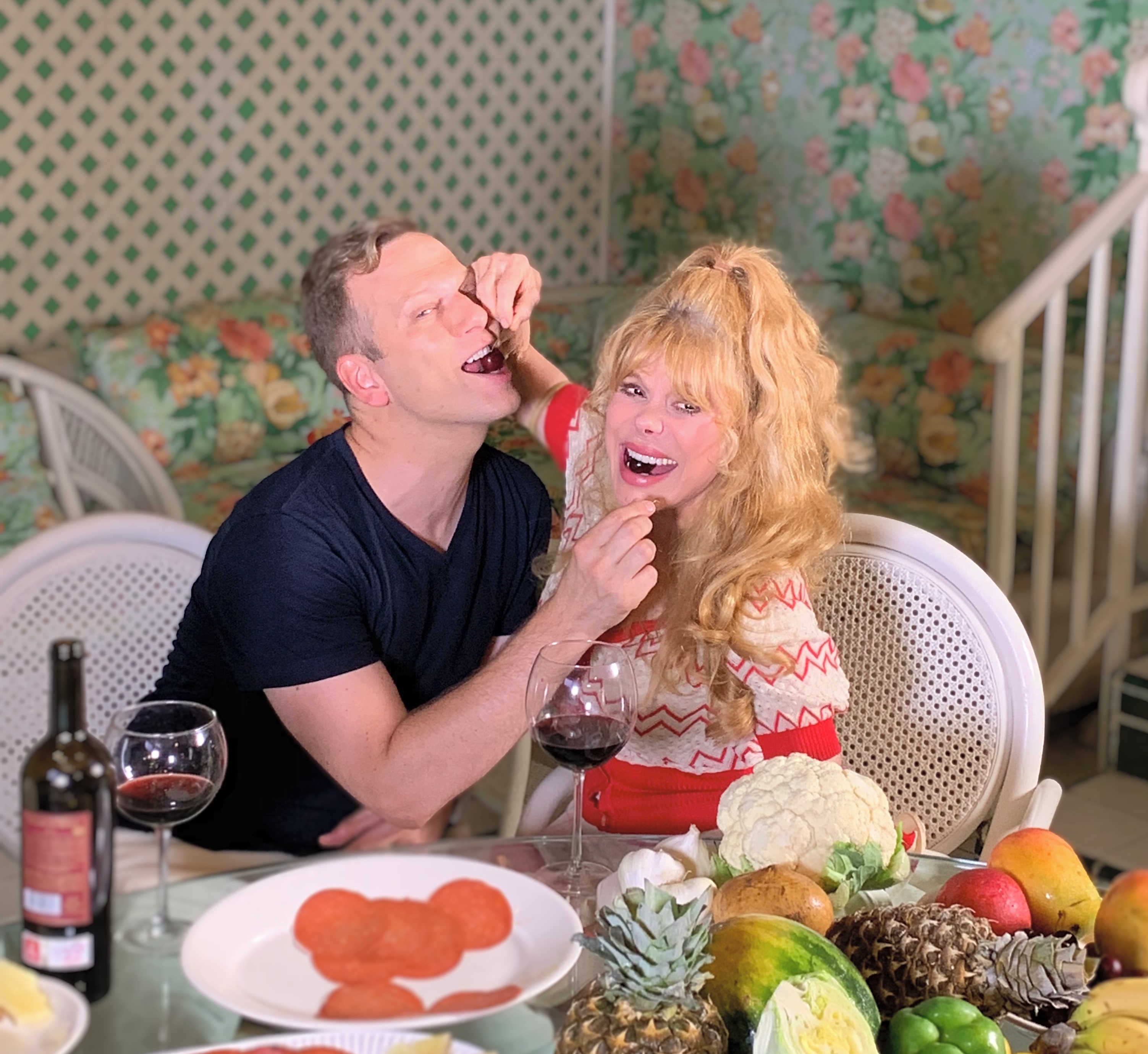 Brace yourself! There is a lot you don't know about Charo's hair! Listen, learn – and laugh your ass off – all along the way!
I got to visit Charo at her home just a week ago (I've known her wonderful family for many years) and we started out chatting about food (which explains all the tapas on the table!) But not so shockingly, we got sidetracked! This conversation about her hair had me laughing until I was crying!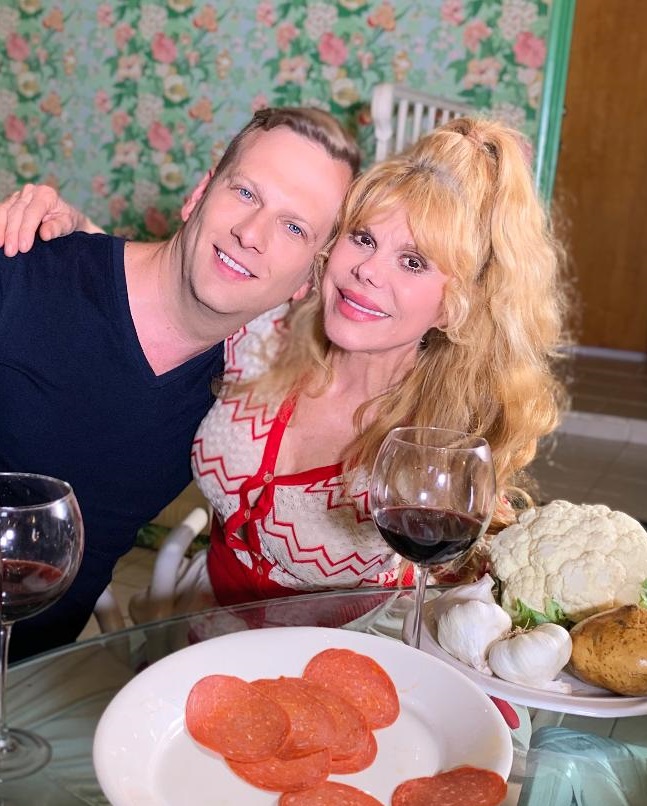 Catch more chatting with charo! Follow her on Twitter!
Follow her on Instagram!
And Hey, why not follow me too! On twitter and instagram!