Oscar Season Begins! The 5 Movies You Need To See This Fall
Steven Panzarella lists the 5 movies he thinks you have got to see this year.
It's September, and for movie buffs like myself, it's the time that a bunch of Oscar hopefuls start hitting theaters. Thanks to The Toronto Film Festival and the early reviews that have come out of it, I've compiled a list of 5 movies that you won't want to miss!
THE MASTER– The most recent work of Paul Thomas Anderson starring a number of Oscar Winners and Nominees, including Joaquin Phoenix (WALK THE LINE), Phillip Seymour Hoffman (CAPOTE,DOUBT) and Amy Adams (THE FIGHTER, DOUBT), THE MASTER has gotten a lot of buzz because the story follows the creation of Scientology. It has also won a bunch of awards – in fact THE MASTER won so many other awards at the Venice film festival that it did not qualify for the festival's best picture prize (yes…at the Venice film festival there is an awards limit per film). It is already being fitted for a spot in the best picture category on Oscar night and is poised to sweep the acting awards at the major award ceremonies.  THE MASTER is set to hit theaters September 21st.
SILVER LININGS PLAYBOOK– Starring Bradley Cooper (THE HANGOVER), Jennifer Lawrence (WINTERS BONE, THE HUNGER GAMES), Robert Deniro, Chris Tucker (RUSH HOUR) and  Jacki Weaver (ANIMAL KINGDOM). SILVER LININGS PLAYBOOK follows Pat (Cooper), a man who has just been released from a stint in a mental instition, as he returns to live with his parents (Weaver and Deniro) and tries to reconcile with his ex-wife.  That's when he meets Tiffany (Lawrence), a women with plenty of issues of her own. SILVER LININGS PLAYBOOK is directed by Oscar nominatted director David O. Russell (THE FIGHTER) and is reaching the peak of oscar buzz for its stars Cooper and Lawrence and for its director. More recently SILVER LININGS PLAYBOOK took home the People's Choice Award at the Toronto Film Festival, which is the festival's highest honor (won in the past by THE KING'S SPEECH and SLUMDOG MILLIONAIRE). SILVER LININGS PLAYBOOK is set to hit theaters in November.
THE SESSIONS– The triumphant return of Helen Hunt (AS GOOD AS IT GETS), THE SESSIONS follows a disabled man (John Hawkes), who wants to finally lose his virginity at the age of 38 after being confined to an iron lung. He hires a professional sex surrogate (Hunt) to help him with the process and gets help from his Priest (William H. Macy) and his therapist (Moon Bloodgood). Based on a true story, with power house performances from Hawkes, Macy and Hunt, THE SESSIONS has done very well on the festival tour and has earned rave reviews thus far. THE SESSIONS will come out October 19th.
LINCOLN-Daniel Day Lewis has become an actor that acts once every few years, and rightfully so.  He embodies every character he plays and earns every award nomination he gets. So when we heard that Daniel Day Lewis was appearing in Stephen Spielberg's LINCOLN, there was plenty of excitment that surrounded the project. Now with a massive cast and an awe inspiring trailer, the excitement has reached a fever pitch. Tommy Lee Jones, Joseph Gordon Levitt, Sally Field, Jackie Earle Haley and David Strathairn highlight the incredible cast.  Directed by Steven Speilberg with a script by Tony Kushner (MUNICH), LINCOLN follows president Abraham Lincoln at the end of the civil war, as he struggles with his cabinet and the politics involved in abolishing slavery. Try to not get chills as you watch Lewis become the 16th President of the United States. LINCOLN is set to hit theaters in November.
CLOUD ATLAS– Directed and written by Lana and Andy Wachowski (THE MATRIX) and Tom Tykwer (RUN LOLA RUN). CLOUD ATLAS stars Halle Berry, Tom Hanks, Hugo Weaving (V FOR VENDETTA), Hugh Grant, Susan Sarandon and Jim Sturgess (ACROSS THE UNIVERSE) among many others, and is a multi layered, beautifully shot drama about how the actions and events of one person can deeply effect the past, present and future. It is as one reviewer calls it "A three hour mental workout with an emotional payoff" and one that should be seen. CLOUD ATLAS hits theaters in late October.
The Invisible Man Movie Trailer Looks Terrifying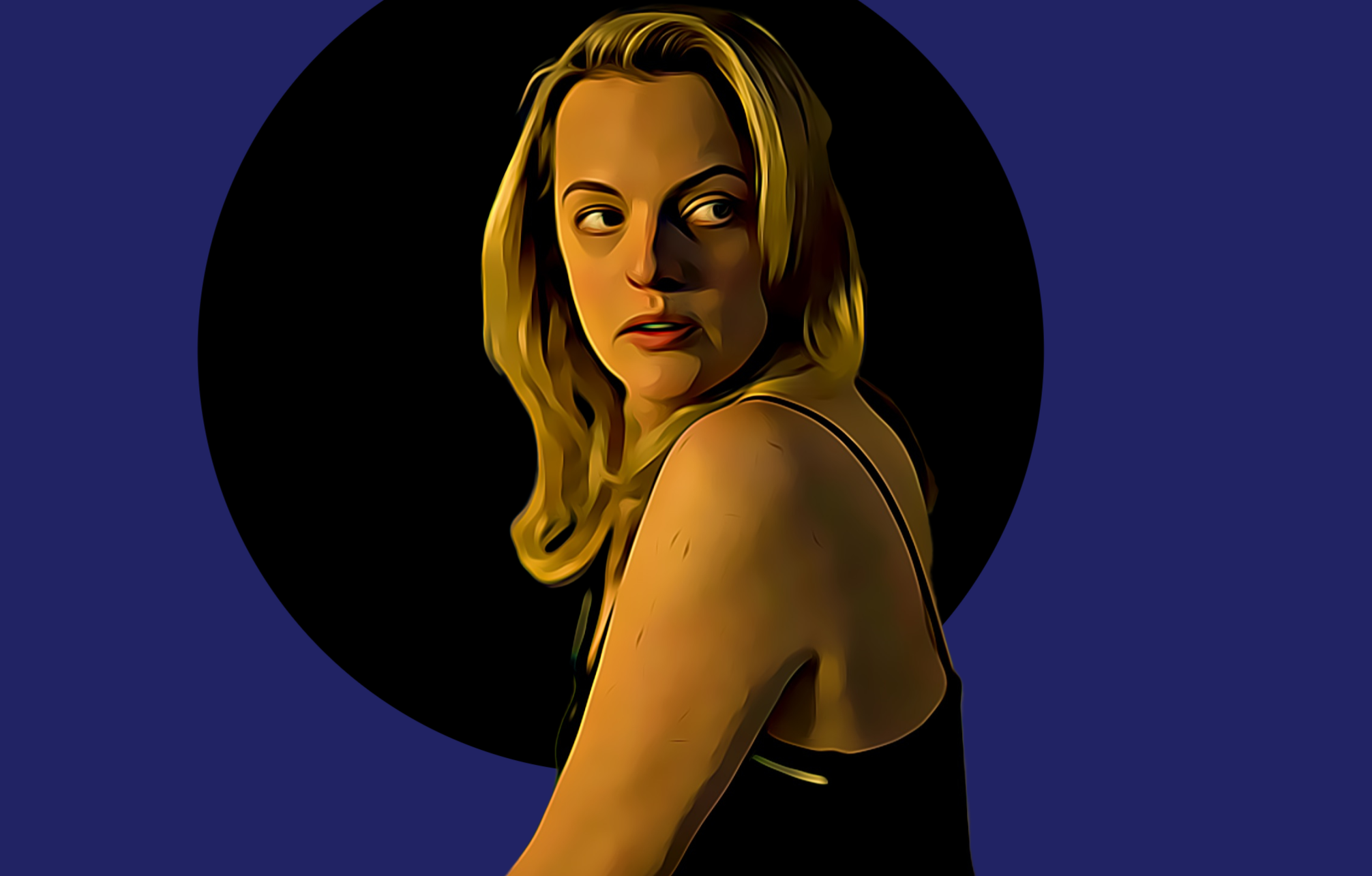 The idea of being invisible has intrigued us for more than 100 years. HG Wells released his book The Invisible Man in 1897 and we've been obsessed with the idea ever since. Leave it to Hollywood (and the incredible actress Elisabeth Moss) to find a new way to have us on the edge of our seats. This one has endless opportunities for jump scares (those sudden out of nowhere startling moments that I hate because they're so damned effective) and the plot set up is pretty compelling. I'll be there for this one!
The Invisible man hits Theaters February 28 https://www.TheInvisibleManMovie.com
Check Out The Trailer For HUSTLERS, Starring J Lo, Lizzo, and Cardi B!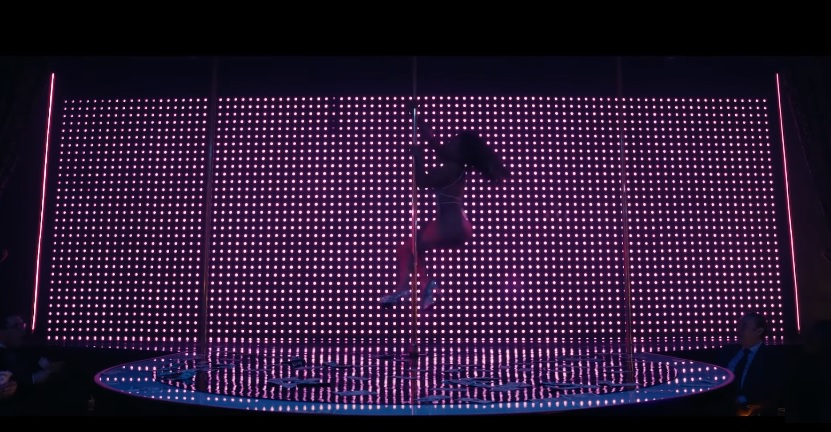 At long last, we are getting a look at the star-studded film "Hustlers."
The movie seems to have it all for the 2019 world – stripping, revenge and a great heist.
Constance Wu of Crazy Rich Asians is the lead character, but today the buzz is all about Jennifer Lopez and Cardi B.
Let's also give a shout for girl power! "Hustlers" is directed and scripted by Lorene Scafaria.
The movie hits US Screens on September 13.
TRAILER: The New 'Child's Play' Movie Looks So Chuckin' Scary
The new Child's Play movie launches Chucky into the 21st century for some technologically advanced terror.
After watching this trailer, you may be packing your bags and heading to Amish country because Child's Play looks like a technological nightmare brought to life. In the reboot of the classic 1988 film, Buddi Dolls are the toy on every child's wishlist because their connection to technology allows them to truly become your best friend. These new and improved Buddi Dolls come complete with an app that links the doll to every electronic device in your home…enter updated, terrifying plot twist! When a young boy's Buddi Doll, Chucky, becomes corrupt, he goes on a killing spree that promises to be even more gory than the film's original!
Mark Hamill voices the murderous Buddi Doll, Chucky, as the film stars Gabriel Bateman as Andy, Chucky's 13-year old owner, Aubrey Plaza as Andy's mom and Brian Tyree Henry as the detective investigating the strange string of murders. The film is set to release on June 21 and you can bet I will be avoiding toy stores for the entire summer.
Check out the frightening trailer below!
Like what you read? Follow @ChrisSiretz on Twitter and Instagram