DWTS Y'all-stars Kick Up their Heels for "Country" in Week 6
While Sandy was wreaking havoc on the east coast last night, the DWTS All-stars were holding down the fort out west. "Country Night" seemed an odd choice for the week of Halloween, but there were definitely some tricks and treats.
One of the treats was a touching Viennese waltz from Apolo and Karina. Apolo revealed that last week he and his partner had a fight before the show, which obviously had an effect on their performance. But last night, they were much more in sync, and were able to bring wonderful light and shade to the dance floor. The song "Skin (Sarabeth)" is about a young girl's struggle with leukemia, and the routine was a beautiful interpretation of that journey. Carrie Ann declared, "this was your break-through number." They scored a perfect 30.
Unfortunately the "trick" was on Shawn and Derek. They had a fun infusion of "country" in their cha-cha, but Len dinged Derek for "too much frippery" in his choreography. He only gave the couple an 8.5. This was the same score he gave Kirstie and Maks for their rumba. Now I appreciate Kirstie as much as the next person, but come on! Her performance and level of difficulty just does not come close to what Shawn delivers week after week. Maybe Kirstie's put a spell on Carrie Ann and Bruno, because they both gave her a 9.5. Color me confused.
Ultimately,  it was heartening to hear nearly all of the stars and pros take a moment to send their love and prayers to family and friends,  as well as the millions of others weathering the storm on the east coast.
Dance of the Night:   A well-deserved perfect score went to Sabrina and Louis for their subtle, yet emotionally charged rumba. I loved how the dance began with Louis gently taking Sabrina's hand, as they slowly took their first steps onto the floor together. It was a small thing, but it spoke volumes about the depth and sincerity of their partnership. Bruno praised Sabrina for her "seamless solo," and Carrie Ann called it "breathtaking." See for yourself.
Best moment:  Carrie Ann stood up to give a teary Sabrina a hug at the end of her dance, and then Bruno followed suit, embracing Len. Priceless!
Quotable quote: "I'm going to give you a creative construction." – Carrie Ann to Gilles. I'm assuming she meant constructive criticism.
Wow wear: Gilles' see-through v-neck shirt and vinyl pants. (I thought Bruno was going to jump over the judges' desk.)  Honorable mention goes to bandleader Harold Wheeler, who was sporting a bolo tie. Yee haw!
Scores:
Sabrina & Louis  30
Apolo & Karina   30
Melissa & Tony   29.5
Shawn & Derek   28
Gilles & Peta        27.5
Kirstie & Maks    27.5
Kelly & Val           27
Emmit & Cheryl  26
HILARIOUS VIDEO: This Man's Wheel Of Fortune Introduction Will: A) Make him a viral star. B) Lead to a divorce. C) Potentially both.
Blair Davis started out nice enough. Then he was asked about his family…

We appreciate a stark sense of humor. 😅 Last night's contestant Blair had us all laughing. pic.twitter.com/jwVXHSNWH0

— Wheel of Fortune (@WheelofFortune) October 15, 2019
He's clearly kidding, but ouch!
"I've been trapped in a loveless marriage for the last 12 years to an old battle-ax named Kim. She cursed my life with three stepchildren: Star, RJ, and Ryan, and I have one rotten grandson."
I'm sure this family loves his crazy sense of humor, and Wheel Of Fortune scores a great PR moment.
The College Admissions Scandal Now Has A Sexy Halloween Costume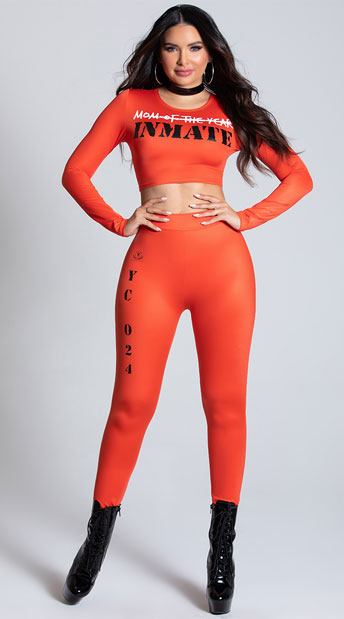 If there's one thing we can expect each year, it's that a current news story will be translated into a comical Halloween costume. In this case, the college admissions scandal did not go unnoticed by costume maker Yandy, who knows a thing or two about creating  sexualized costumes based on news events. Check out the costume being branded as "YANDY COLLEGE SCANDAL COSTUME."
A take on the mothers involved in the scandals (Felicity Huffman has already been sentenced, and Lori Loughlin awaits her hearings) the outfit is a tight fitting prisonwear look. A sleek reddish orange crop top reads "INMATE" with "Mom of The Year" crossed out.
Currently 69.95, the company also knows how to get PR!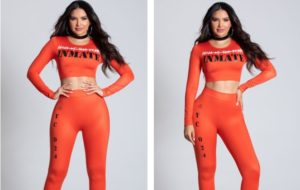 Kygo and Whitney Houston's "Higher Love" Video is Full of 80's Fun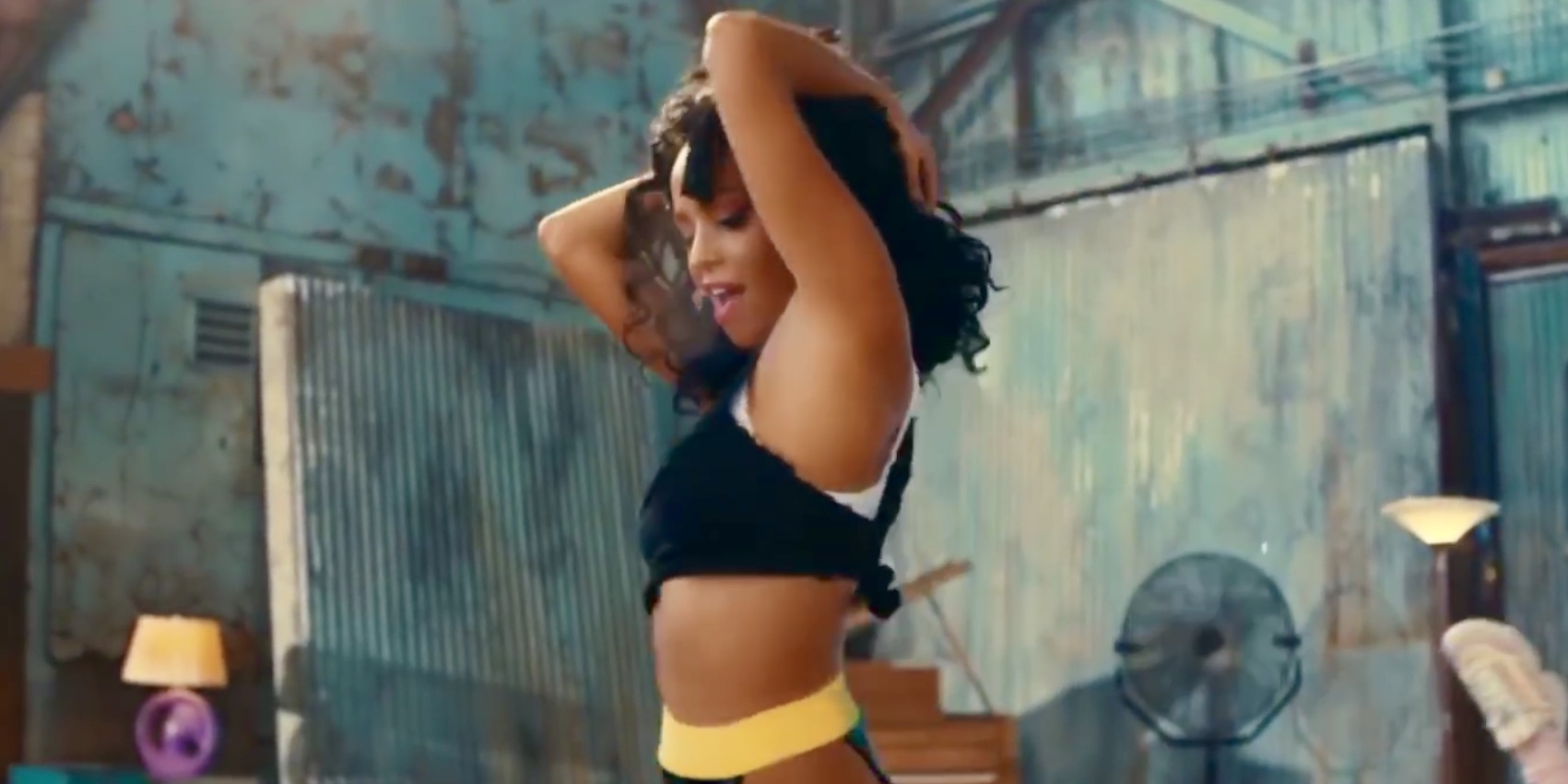 An eighties inspired dance number, a gorgeous ensemble, and the incomparable Whitney Houston come together for a fun flashback in the new video!
Houston had often performed Steve Winwood's "Higher Love" during her concert tour, and recorded the song thirty years ago. This summer, a new version re-mixed by Kygo hit the top of the dance charts.
The video stars Vanessa Morgan and Mason Cutler, both of whom are absolutely stunning to look at. See for yourself!