Everything You Need To Know About Lindsay Lohan's Arrest: The Other Charges, Drunk Or Not Drunk, And Where Does The Wanted and Gloria Allred Fit In?!?
So are you wondering what exactly is going on with Lindsay Lohan this week? Well, POPgoesTheWeek has a full rundown of all the points YOU need to know to be up-to-date with the troubled starlet!
So are you wondering what exactly is going on with Lindsay Lohan this week?  Well, POPgoesTheWeek has a full rundown of all the points YOU need to know to be up-to-date with the troubled starlet!
As we reported earlier this week, Lohan was arrested yet again Wednesday night for allegedly punching Tiffany Mitchell in the face.  There were two basic descriptions of the exact incident:
—According to Tiffany, who is a well-known psychic, she and her friend approached Lindsay to tell her about a premonition.  Tiffany backed away when Lindsay asked her to "give [her] space", but when the 26-year-old called her a "f**king Gypsy", Tiffany's friend snapped and called Lohan a "whore" and said that "Liz & Dick sucked."  Lindsay then threw the punch. 
–Other sources contest that Lindsay actually snapped over Tiffany getting close to "The Wanted" bandmate Max George.  Lindsay and the band met up after they opened for Justin Bieber at Madison Square Garden earlier in the night, but apparently, Lindsay was so drunk, it turned Max off, and he started talking to other women, including Tiffany. (Despite Lindsay's troubles, Max ended up heading home with yet another woman…)
Then, there is also the issue of Lindsay's soberness.  The morning after the incident, Lindsay's lawyer was adamant in saying that his client was clean, sober and completely coherent when he spoke to her earlier in the day, and she had not been drinking at all leading up to the arrest.  On the other hand, sources are telling TMZ that Lindsay has been so stressed with her financial issues and career that she has been drinking up to two bottles of vodka a day, from morning till night. 
Whatever the case may be, this arrest is a massive blow to the clean track Lindsay was trying to make for herself.  Tiffany has officially hired star lawyer Gloria Allred to press charges, and in a case of perfect timing, three new criminal charges were just filed in connection with Lindsay's car accident last June on the Pacific Coast Highway.  (Lindsay allegedly lied to police, telling them that she wasn't driving when her Porsche slammed into the back of a big rig.)  These charges include:
— giving false information to a peace officer … punishable by up to 6 months in jail.
— obstructing or resisting a police officer in the performance of his duty … punishable by 1 year in jail.
— reckless driving … punishable by 90 days in jail.
Lindsay will be arraigned in L.A. probably next week, and only time will tell if she will serve any real jail time for violating probation, and if good behavior (or attempted good behavior) will play any part in the decision.
And that, my friends, is one week in the life of Lindsay Lohan.
LISTEN: Britney Spears Wants Her Life Back – Full Testimony Details Claims Of Prolonged Abuse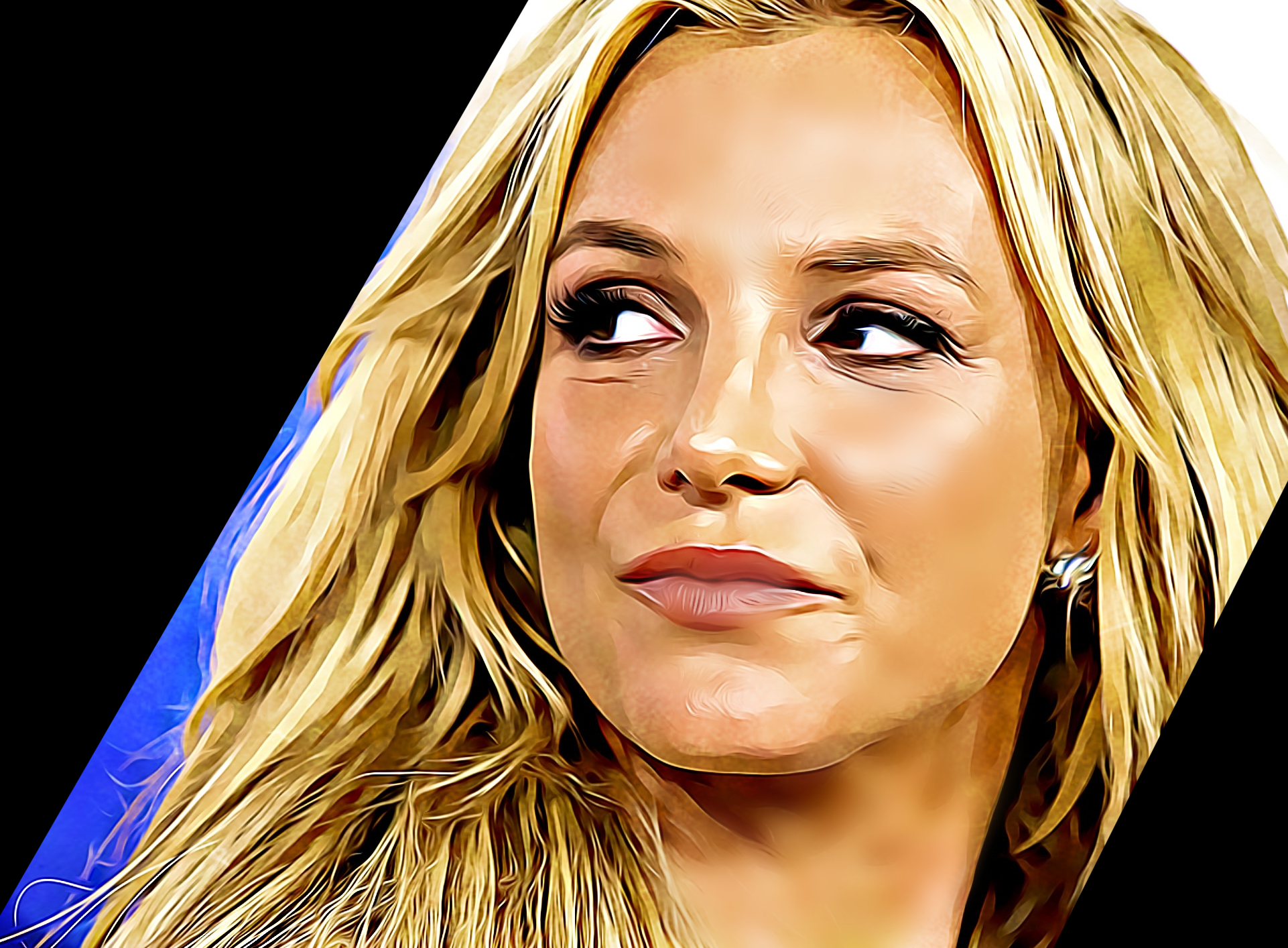 For the first time, Britney Spears is speaking publicly about the conditions surrounding her conservatorship. In a powerful 23 minutes, she claimed the conservatorship does way more harm than good, detailing punishments and bullying from her father and a team of people on her payroll.
The full testimony is below.
In one instance she referred to her previous statements to her social media following where she claimed she was 'okay' and 'happy,' revealing that the statement was a lie.
"Now I'm telling you the truth, OK? I'm not happy. I can't sleep. I'm so angry it's insane."
Another hearing is scheduled for July, but the exact next steps remain unknown.
Watch the full clip:
Amber Riley Performs Beautiful Tribute To Naya Rivera On 'Jimmy Kimmel Live!'
RIP.
Whenever Amber Riley and Naya Rivera combined their insurmountable talents on the hit show Glee there was an almost tangible magic that left fans in awe of the powerhouse duo. Playing Mercedes Jones and Santana Lopez respectively, the two characters may not have always seen eye to eye but when they joined you knew you were in for a memorable performance. It is sad to think that we will never get another "River Deep, Mountain High" or "The Boy Is Mine" moment after Rivera's passing last month but there is something special in knowing Riley will carry the torch for her fallen costar forever.
On Thursday night introduced by guest-host Lil Rel, Riley virtually appeared on Jimmy Kimmel Live!  to perform a new song from her EP entitled "A Moment" which was dedicated to Rivera. "Not too long ago we both lost a really amazing friend in a tragic accident and we both will miss her forever," said Lil Rel. The performance is displayed in black and white and features Riley singing in front of a montage of photos of her former co-star. It is truly stunning.
Check out the tribute below.
Like what you read? Follow me on Instagram
You Will Have Hearts In Your Eyes When You See Cardi B's New Hair Do
Wait till you see her WAP (Wonderfully Artistic Pigtails)
Cardi B has never shied away from a bold look and her latest hair do is proof of that.
The 27-year-old "WAP" singer…song of the year IMO…took to Instagram Tuesday night to show off her pink, heart-shaped pigtails and people are loving the look. In the short video Cardi asks fans if they would "go to the club with your hair like this" and I think we can all agree that this look would definitely turn heads at the clurb.
The artistic hair do was crafted by Cardi's long time longtime stylist Tokyo Stylez and took at least three hours to complete. Fans commented about how beautiful the unique hairstyle is but questioned how the rapper was going to sleep that night. Let's hope those pigtails can be twisted off and be thrown on the nightstand.
Like what you read? Follow me on Instagram