Charlie Sheen Is Going To Be A Grandpa!
Charlie Sheen can be called many things—actor, philanthropist, crazy goddess collector…but could you ever imagine calling him your grandpa?!
Charlie Sheen can be called many things—actor, philanthropist, crazy goddess collector, and the only person besides Keith Richards who will never die are just a few titles that come to mind.
But could you ever imagine calling him your grandpa?!?!
The Vancouver Sun is reporting that the "Anger Management" star's oldest daughter, Cassandra Estevez, is expecting her first child!
Sheen's ex-wife (and one woman who has absolutely all of my respect for all she's gone through), Denise Richards, tweeted the news earlier today, writing,
"I guess some of you have heard… @charliesheen is going to be a Grampa…yes GRAMPA! his beautiful daughter Cassandra is gonna be a mama.."
Cassandra is Charlie's daughter from his relationship with high-school sweetheart Paula Speert.  She is 28 years old, a mere four years older than Charlie's current goddess, porn star Georgia Jones.
Now the only question is how much Tiger Blood is going to be in this kid's veins…
Ben Platt Performs A Choral Beyoncé Cover And Of Course It's Amazing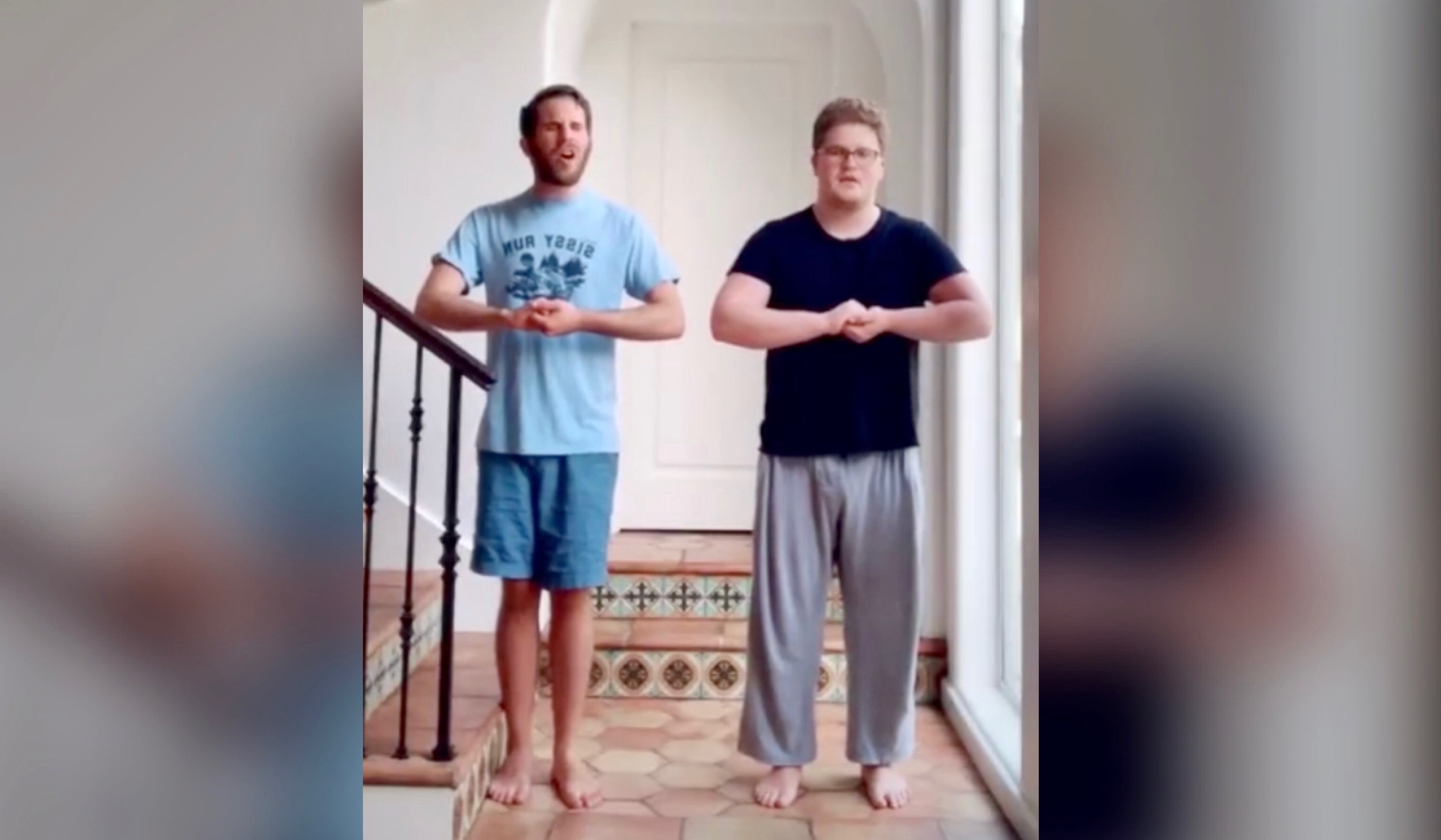 Like Queen B said if you got it, flaunt it.
He made you cry in Dear Evan Hansen. He made you laugh in Pitch Perfect. And lately he has just been impressing the hell out of us with his viral videos. Ben Platt has got some golden pipes and always delivers big feels when he sings. Just a few days ago, Ben and the cast of Dear Evan Hansen went viral for their at home performance of "You Will Be Found," which I may or may not still be misty eyed from. Well, Ben has gone viral again but this time it won't provoke tears…unless they are tears of happiness because you never thought a Beyoncé song could get any better yet here we are. Ben and his pal tik-took to TikTok to share a choral version of Beyoncé's hit song "Check On It." The duo absolutely nails the cover and my only complaint is that the performance isn't long enough. How can we convince Ben to do a choral reprisal of Beyoncé's entire Coachella performance?!
Check out the impressive video below!
Like what you read? Follow me on Instagram
Ina Garten Makes The Perfect Quarantine Cocktail In Funny Video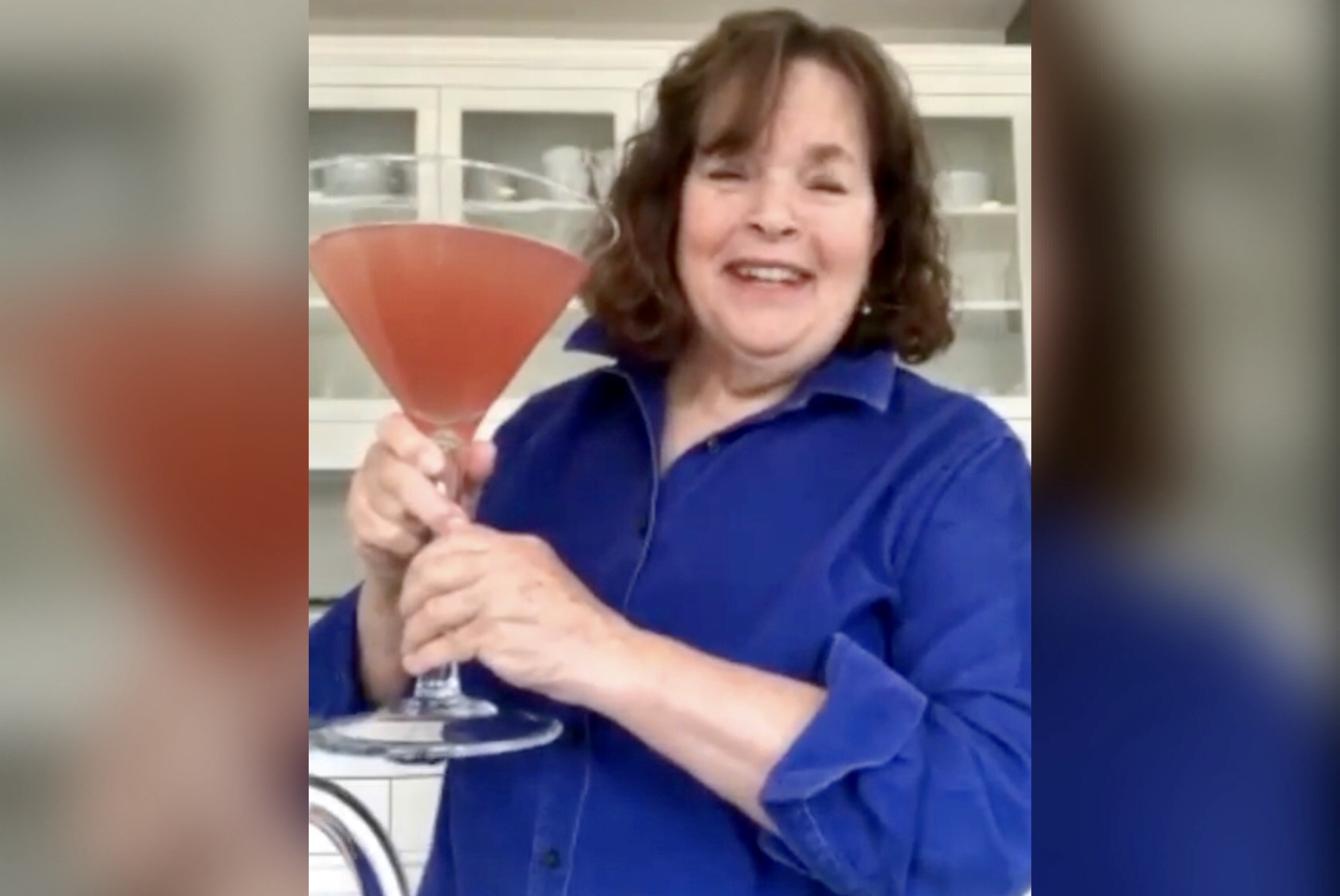 If the Barefoot Contessa says any hour is cocktail hour then who are we to argue?!
Ina Garten, The Barefoot Contessa herself, took to Instagram to "keep tradition alive" during these stressful, isolated times. What tradition is she most concerned with? One near and dear to all of us of course, cocktail hour! In the two-minute video, Ina gives a tutorial on how to whip up a batch of her favorite cosmopolitans. We all watch the contessa for her signature brand of calm speaking tones and party planning panache and while this video delivers on what we'd expect, Ina throws in a couple funny jokes that you would never see coming. She begins the tutorial by instructing viewers to grab a big pitcher because "you never know who is going to stop by – wait – nobody is going to stop by." She goes on later to remind viewers that "during a crisis, you know, cocktail hour can be almost any hour."  Ina wraps up the demonstration by advising viewers to choose the right martini glass when making this drink before pulling out a giant one for herself! Look at Ina getting all loosey-grey-goosey with us!
Enjoy any-hour happy-hour and check out the funny video below!
Like what you read? Follow me on Instagram
'Will & Grace' Star, Leslie Jordan, Has The Funniest Instagram Account Ever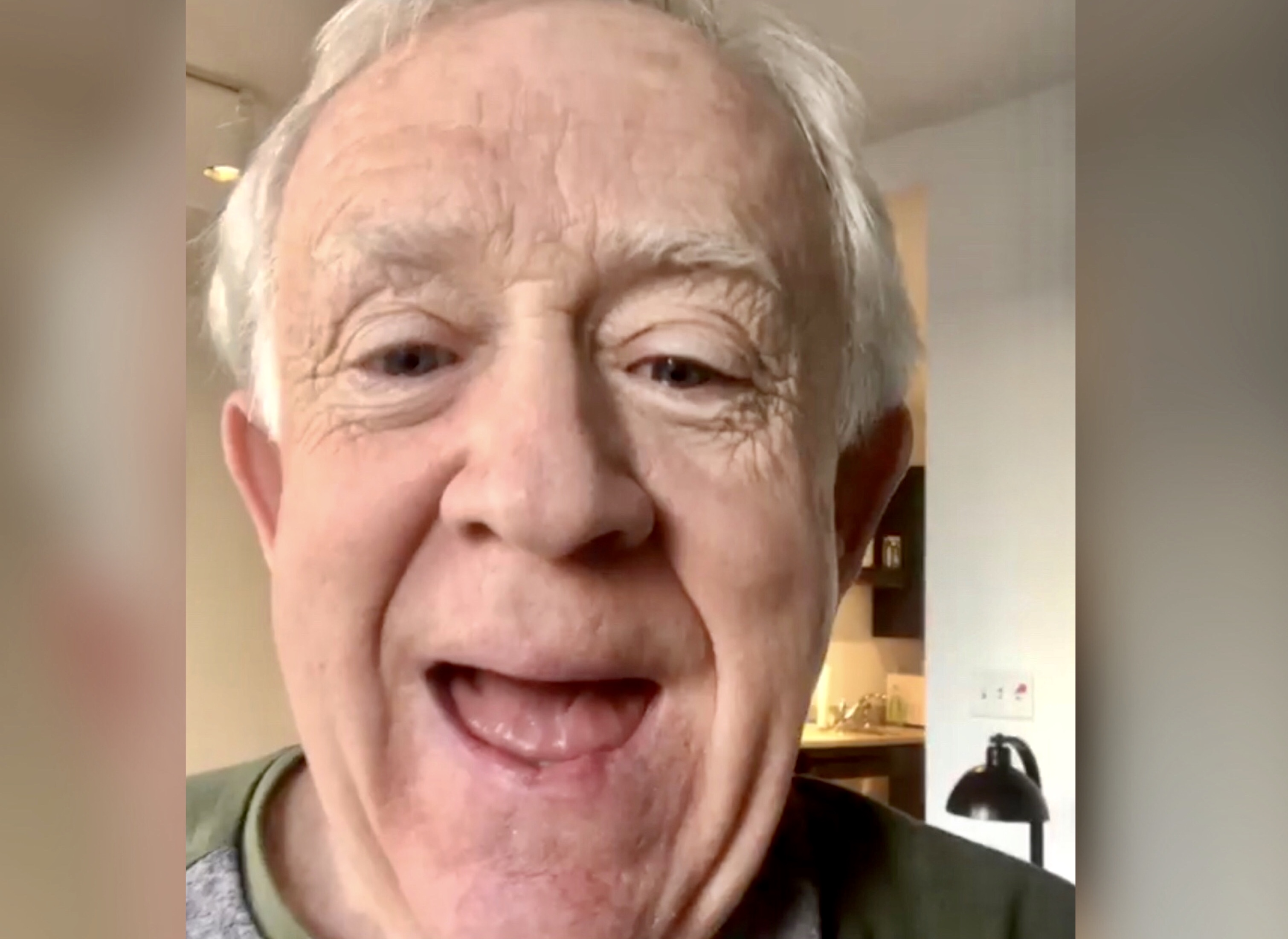 "Well, well, well…if it isn't Beverly Leslie."
Any sitcom-lover will instantly recognize Leslie Jordan as Karen Walker's vertically challenged nemesis on Will & Grace. And while he always managed to steal the scene as Beverly Leslie, the funny actor actually has quite the lengthy resume filled with all sorts of interesting roles. Well at the age of 64, Jordan may have just found his most exciting role yet…a viral video star!
Jordan chatted with Today discussing his new found internet fame. He shared that he did not even want to join social media initially but was encouraged to do so by producers when working on Cool Kids. His social media didn't become the hotspot it is now until the coronavirus pandemic however, when Jordan says he was encouraged by a friend to use his humor to bring levity to his fans. Now on his Instagram, which has grown over 400,000 followers since the quarantines were put in place, Jordan posts a bunch of hilarious content which includes stories about famous friends, tales of his flamboyant childhood and even baton twirling.
We can all use a laugh right now so do yourself a favor and check out the hilarious videos below! To keep the laughs coming be sure to follow Leslie Jordan here!
Betty White and the freezer queen.
View this post on Instagram
The over-haulin' ass.
View this post on Instagram
That time in the pokey.
View this post on Instagram
Bringing sexy back(scratch)
Beverly Leslie saves the twirl.
Like what you read? Follow me on Instagram