Five Things We've Learned From This Weekend's Box Office
Behind the numbers from this weekends box office report, some interesting lessons about what resonates, what doesn't and who is excited about their upcoming checks.
Behind the numbers from this weekends box office report, some interesting lessons about what resonates, what doesn't and who is excited about their upcoming checks.
LESSON ONE – Horror isn't Just For Halloween / Recycling Works – Texas Chainsaw 3D is reigning supreme, with an impressive 23 million in its opening weekend. January has become a surprising new home for horror films in recent years. Perhaps folks need a break from the good cheer of December. Previous January releases on the more morbid side include The Devil Inside and My Bloody Valentine. Meanwhile, its success is proof positive that sometimes an old idea can still mow down the competition. The first Chainsaw movie was The Texas Chainsaw Massacre in 1974. There have been no less than SEVEN Chainsaw inspired films since.
Bette Midler and Billy Crystal 'Still Got it' – Parental Guidance has proven to be the little comedy that could. After just two weeks in theaters, it is number five at the box office and has already made a nice 52 million gross. Not bad, considering the movie's budget was only about 25 million. (Compare that to Django Unchained, that after two weeks has made 106 million, but cost about 100 million to make! Still, Unchained stands to make considerably more internationally than Guidance.) Note also that Guidance is beating Tom Cruise at the box office too… don't think for one second that he isn't noticing. Could we see a resurgence of family style movies?
The Hobbit in fourth after four weeks is not such a crisis. Taking in what sounds like a "mere" 17.5 million this weekend might sound dire… but think again. According to BoxOfficeMojo that's the highest fourth week take ever for a Lord Of The Rings Movie. It's important to note that die-hard fans of the Lord franchise usually see it the very minute a new installment comes out, which explains the impressive gross dollars of nearly 264 million in just four weeks. No one is crying over at Warner Brothers.
Les Miserables Races On – Despite a significant drop in weekend box office after an increase in theaters showing the film Les Miserables, the movie musical is performing well, surpassing the 100 million dollar mark and breaking the final tally for the last big movie musical, Dreamgirls, which tallied 103.4 million. Many are crediting a publicity campaign aimed at Christians for boosting its totals.  
Tom Cruise Isn't "Reaching" As Jack Reacher – Even though many It may be that Tom Cruise's role as International Movie Star Tom Cruise is eclipsing the roles he portrays on film. Some have said that the role is just Tom Cruise playing Tom Cruise in typical action hero mode. After three weeks at the box office, it's 64 million plus gross isn't as high above its 60 million dollar budget as the studio would like.
Here are the early box office reports for January 4th Through the 6th:
1 TEXAS CHAINSAW 3D                                                 23,000,000
2 DJANGO UNCHAINED                                                 20,082,000
3 THE HOBBIT: AN UNEXPECTED JOURNEY            17,525,000
4 LES MISERABLES                                                                    16,117,000
5 PARENTAL GUIDANCE                                                        10,125,000
6 JACK REACHER                                                                        9,300,000
7 THIS IS 50                                                                                    8,559,000            
8 LINCOLN                                                                                       5,258,000
9 THE GUILT TRIP                                                                     4,530,000            
10 PROMISED LAND                                                                  4,312,000
For more movie updates follow @BrianBalthazar on twitter!
HILARIOUS VIDEO: This Man's Wheel Of Fortune Introduction Will: A) Make him a viral star. B) Lead to a divorce. C) Potentially both.
Blair Davis started out nice enough. Then he was asked about his family…

We appreciate a stark sense of humor. 😅 Last night's contestant Blair had us all laughing. pic.twitter.com/jwVXHSNWH0

— Wheel of Fortune (@WheelofFortune) October 15, 2019
He's clearly kidding, but ouch!
"I've been trapped in a loveless marriage for the last 12 years to an old battle-ax named Kim. She cursed my life with three stepchildren: Star, RJ, and Ryan, and I have one rotten grandson."
I'm sure this family loves his crazy sense of humor, and Wheel Of Fortune scores a great PR moment.
The College Admissions Scandal Now Has A Sexy Halloween Costume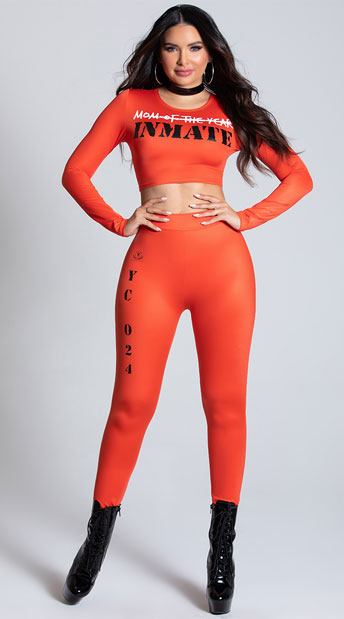 If there's one thing we can expect each year, it's that a current news story will be translated into a comical Halloween costume. In this case, the college admissions scandal did not go unnoticed by costume maker Yandy, who knows a thing or two about creating  sexualized costumes based on news events. Check out the costume being branded as "YANDY COLLEGE SCANDAL COSTUME."
A take on the mothers involved in the scandals (Felicity Huffman has already been sentenced, and Lori Loughlin awaits her hearings) the outfit is a tight fitting prisonwear look. A sleek reddish orange crop top reads "INMATE" with "Mom of The Year" crossed out.
Currently 69.95, the company also knows how to get PR!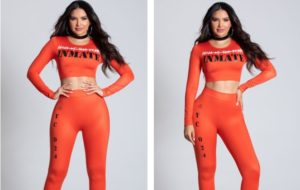 Kygo and Whitney Houston's "Higher Love" Video is Full of 80's Fun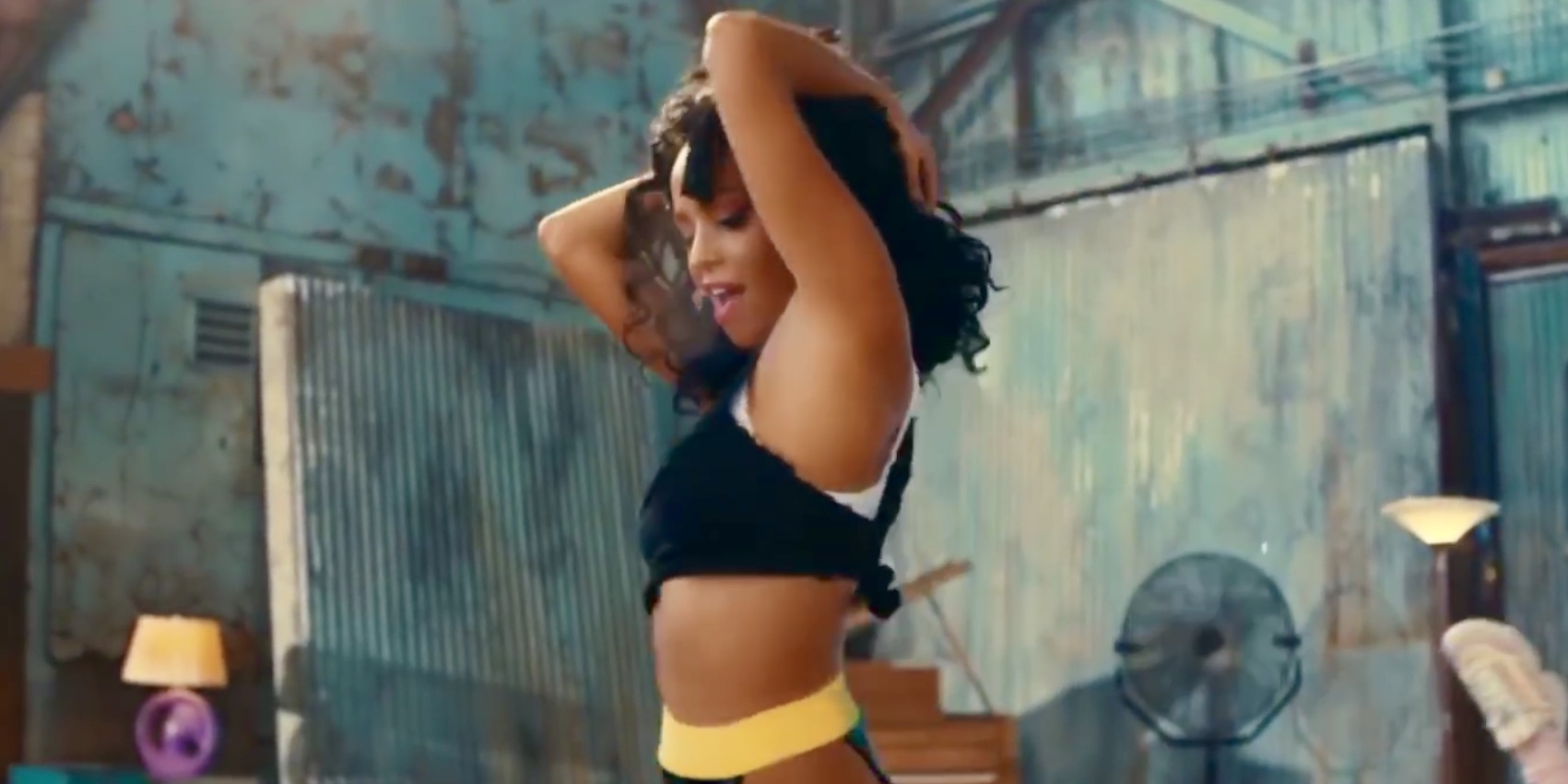 An eighties inspired dance number, a gorgeous ensemble, and the incomparable Whitney Houston come together for a fun flashback in the new video!
Houston had often performed Steve Winwood's "Higher Love" during her concert tour, and recorded the song thirty years ago. This summer, a new version re-mixed by Kygo hit the top of the dance charts.
The video stars Vanessa Morgan and Mason Cutler, both of whom are absolutely stunning to look at. See for yourself!