POP INTERVIEW: M3 Creative's Andy Meyers Wowed SXSW with His First Feature Film!
Andy Meyers, through his production company M3 Creative, brought us the 2012 SXSW and Sundance film festivals' selection, John Dies at the End. The indie film, based on a horror comedy novel, is a really twisting-cool, fun head trip involving hallucinations, of which The Austin Chronicle declared, "The dialogue and plot structure certainly rival Quentin Tarantino's best." He talked about his success last year and his new project, Applecart.
Your film's storyline, without giving anything way, is really unusual, and I mean, even on the indie film circuit! Please take that as a compliment as being intrigued and wondering about the next scene surpasses being bored to tears any day. When you were reading the script, written by Don Coscarelli, did you ever wonder, "How am I going to pull this off well on screen?"
I think Don wondered that, too. David Wong's book is obviously an incredibly warped and wild journey through time, space and soy sauce. Anyone who says they can turn all the stuff packed in there into a movie isn't telling you the truth. Don knew what he wanted and we all worked together to get what we needed to tell the story. David Wong has seen the film and he approves. That's awesome for us.
When shooting, how did you give your characters depth?
It is a challenge to figure out how to create a narrative out of what was a serialized web story, but Don has this innate knowledge of how to make super sick genre films. He's like a superhero of horror comedy. His script was the starting point and then the performances of Chase [Williamson], Rob [Mayes], and of course, Paul [Giamatti], brought the characters to life.
Did "Bill and Ted's Excellent Adventure" or any funny stoner films inspire you? What about satire?
Don is the guy who brought us the project – I think he's been the inspiration for a bunch of people around Hollywood looking to make independent film. The guy's a legend. I truly think that he hasn't gotten his due from the business. Everyone keeps saying that independent movies are dead – Don's a writer/producer/director who won't let that happen.
When you are working with M3 Creative Film, how did you always want to challenge viewers? Because really, so much out there gives us the same plots or treats people like we are stupid. We can only have so many girl likes boy stories with the same formats.
"John Dies at the End" is our first film. With the projects we have in the pipeline, "John" provided an easy template to follow. Our internal mandate (it's not that formal) is to only produce stuff that we think is smart, different, and we would want to watch. Hopefully it works.
Please talk about your second film ever, tentatively titled 'Applecart," and what you are doing with the production, as well as any M3 projects.
"Applecart" is awesome. My partner at M3 Creative, Brad Baruh, has been a horror fan since he was a little kid and he literally knows everything there is to know about the genre. That's how we knew Don. With his film, "Applecart," in some ways it's similar to "John Dies" in that it has a lot of twists and turns and it's totally different. It has this amazing mythology that's based on that classic ideology. The really cool thing about it though it that it will blow your mind with the way it's structured and how the story is told. Clichés suck but Brad has found a way to do something that's never been done before. It's a script right now and we're going into pre-pro soon. Making a movie is so different than the TV stuff we produce – it's a years-long process. So like we do with our TV content, we want to make sure we're totally ready to go before diving in.
What is your best advice for anyone wanting to get into filmmaking who also wants to put their own unique touch on their material?
If you do it your way it's either going to suck or be great. If it's great, you were meant to make movies and then you're in. If not, then you're back to flipping burgers but at least you tried, right? The most important ingredient is to be lucky enough to work with Don Coscarelli and have Paul Giamatti in your movie, too. That helps for sure.
Three Words That Went So Viral That Kylie Wants To Trademark Them – And Why She's Right To Do It.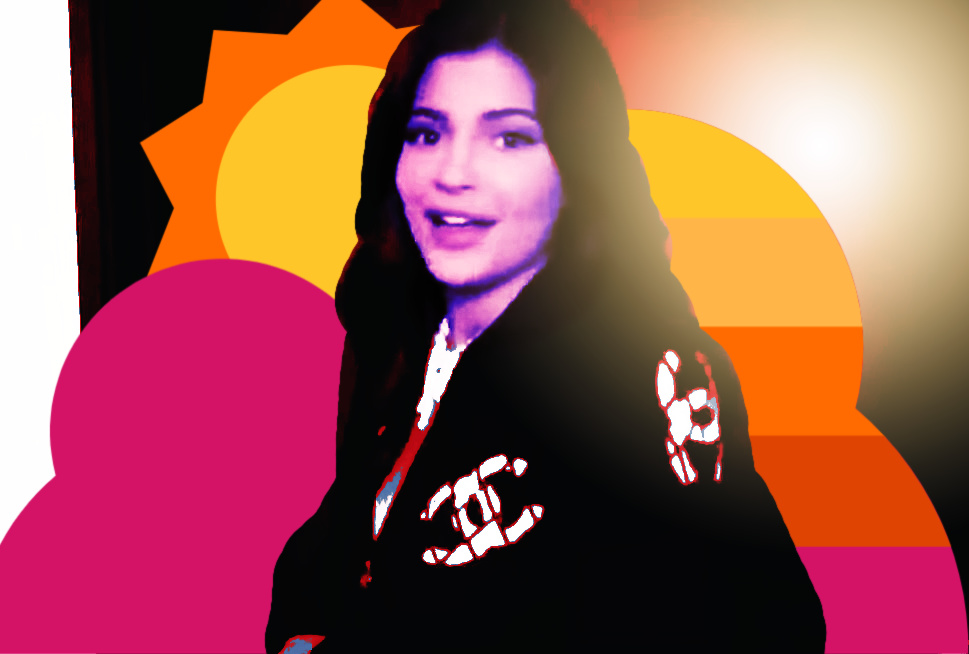 It all started when Kylie Jenner gave us a tour of her Kylie Cosmetics office on YouTube. Then, she went to wake her sleeping daughter, singing "rise and shine."
Maybe it was the way she sang it, but it went viral, memes followed, and it became the most hashtagged phrase EVER on Tik Tok. Almost immediately.
Within a week, she filed an application to trademark the phrase, hoping to turn the now viral moment into a merchandising opportunity. Folks called it excessive and silly, claiming such a common expression shouldn't be up for the taking.
Those people are wrong. What it is, is smart.
Take a look – the seemingly innocuous moment happens 15 minutes in to the tour.
Why is it smart? Because if she doesn't trademark it, someone else will. People are ALL about capitalizing on viral moments, and if she didn't, someone else would have tried to use Kylie's influence to benefit themselves, just like people are using the #RiseAndShine hashtag right now for views and likes. And that's not taking advantage of it?
In fact, she's not the first person to even apply for a trademark for the phrase. Roughly 100 applications, some active, some dead, have been filed with variations of the phrase over the years. A mattress company liked the sound of it, so did a coffee company, a beer, snack mix, and Hardee's wanted to use it to promote breakfast entrees. All of them make sense. McDonald's trademarked the common phrase "I'm Lovin' It." Emeril trademarked "Bam!" and Paris Hilton trademarked "That's hot." Having the trademark doesn't prohibit everyone else from saying it in conversation, but it does limit the ability for others to monetize it for themselves. It keeps a phrase that is uniquely attributed to another person or business from being used in a misleading way for monetary gain by others. Sports announcer Michael Buffer wisely trademarked "Let's get ready to rumble" so that others couldn't go and make t-shirts, mugs, and other merchandise with a catchphrase that he made famous. Anyone can file for a trademark on a phrase. In the end, the trademark office will decide if the application has merit. Before you do, it is suggested you seek the advice of a legal expert.
By now we know that Kylie Jenner is a successful business woman, given the enormous popularity of Kylie Cosmetics. It stands to reason that she is going to expand her scope of business. No matter WHAT she decided to name a spinoff of her brand, she would trademark it. By jumping on a phrase that is now already organically linked to her, thanks to the fans themselves, she merely did the SMART thing. Coming up with a brand name is one of the hardest things an entrepreneur does. Half of the ideas are taken, the others you don't love, and sometimes the ones you do love other people don't like.
So before we start hating on Kylie's fast acting ingenuity, we should be inspired and do some of it ourselves!
For more pop culture and entertainment analysis, follow @BrianBalthazar on twitter!
VIDEO: Why Paris Hilton Is A Chameleon.
Paris Hilton sat down with me and Makho Ndlovu at the People Now studios to talk about her new fragrance "Electrify," the first song she plays when she's DJ'ing, and what character's she likes the play… in real life!
What an amazing time it is visiting and guest co-hosting People Now. The people on camera and behind the scenes couldn't be more kind and welcoming! And Paris herself was absolutely charming and sweet.
Watch How This Hasselhoff Deepfake Takes Years Off The Actor!
Visual effects artist Chris Ume takes countless images of David Hasselhoff from his past Baywatch days, then creates a younger avator, blending the new, artificial Hof onto the real life Hoff.
The process of this crazy magic? It's called a Deepfake = combining and superimposing existing images and videos onto a source image or video. The process is incredible, and yet still relatively in its infancy. If things keep progressing this genre as we can only expect they will, it's not a stretch to imagine that we could someday see an actor actress play a younger version of themselves so convincingly we won't see how they did it.
To follow more of his work, subscribe to Chris' youtube channel.