VIDEO:"Edwin Drood" Cast Goes Viral With "Bustle Fluffah" Song
You won't see THIS song on Broadway. The cast of the Roundabout Theatre Company's "The Mystery Of Ediwn Drood" has a YouTube video called "Bustle Fluffah." It's sort of a Dickensian answer to "Baby Got Back." A rap interpretion of those frames on Victorian dresses that made women's backsides look enormous. If the Victorian Era had an equivalent of "My Humps," this would be it.
You won't see THIS song on Broadway! The cast of Roundabout Theatre Company's "The Mystery Of Ediwn Drood" has a YouTube video called "Bustle Fluffah." It's sort of a Dickensian answer to "Baby Got Back" – a rap interpretion of those frames on Victorian dresses that made women's backsides look enormous. If the Victorian Era had an equivalent of "My Humps," this would be it. But if you think that victorian hoop skirts are stuffy – then think again – because this song turns the look on its ear!
"The Mystery of Edwin Drood" is currently playing on Broadway, and it's worth noting that it is not at all like this song in tone – which makes this such a fun and eyebrow raising performance. Drood is a murder mystery musical based on Charles Dickens' last novel, and it's an incredibly fun show.
But back to "Bustle Fluffah!" Check out the video below! (Including a few appearances by Chita Rivera!!) Then scroll down to hear from cast member Andrew Karl, who not only plays "Neville Landless" but is also the delightfully twisted man behind the tune.

An interview with musician and performer Andrew Karl:
POP: Okay, the obvious first question  is – how in the world did you go from the Dickensian style of "The Mystery Of Edwin Drood" to this? What was the seed of this idea?

Andrew Karl: We were in rehearsals for "The Mystery of Edwin Drood" and the girls had to wear rehearsal bustles – these velcro straps that went around their waists and had these big bustles in the back.

(Castmates) Jesse Mueller and Betsy Wolfe and myself were joking around – about "I wanna fluff that bustle" … sort of an innuendo kind of thing – and the more we did it the more we laughed, and thought 'wouldn't this be a great rap?' And it sort of sprouted from that.




I think one of the best parts is that this song and this genre couldn't be more different than the period depicted in 'Drood."

That's what's so great! It's extremely different from the show. We were saying 'we wanna ba a gangsta rap, but Victorian style – blending those two worlds together.' I have never seen that done before. So we blended those two worlds. But what DOES happen to be the same are these great actors who are just camping it up and having a really good time. If you watch the video, you get a sense of our personalities onstage. No, we don't do rock and hip hop, but there's this sort of free spirited good time we're having together and the show really mirrors that as well. I think that's why everyone was on board from the producers to the press reps for the show.

Lots of people make viral videos, but few have access to all the talent and creativity that the people behind a broadway show do…did that make this easier – or at least faster? 

Yes! I think I created something that everyone really liked and wanted to have fun with – it was very easy to do – we shot it very quickly and we all just had a great time. We got this thing shot in four hours. It was something we all got on board with… we've got the same attitude about getting things done together onstage… Right when it started, I knew I had access to all these outstanding entertainers.  There's just so many triple threats I'm working with – I asked one girl to choreograph something and she did it just like that! And I asked another guy if he could do a costume of Scrooge an Bob Cratchit, and he just did it – it was hilarious! I knew I could depend on these people because A) I work with them and B) we all have that Broadway mentality of having to put a show on with creative minds and no budget – that's part of who what we do. We've all been there.




I'm a music writer – I did it all… I have a lot of music in my soul and I do a lot of musical theater. But really, it sort of wrote itself. I wrote the lyrics in like a week and just took a while to get it on film.

(LEFT: Andrew Karl is full 'Bustle Fluffah' mode.)

I knew exactly the style I wanted… I knew what I wanted it to be. The 'bustle fluffer' has to be that sort of low down rap with a sort of swagger to it. It fulfilled its needs! I'm very proud of it.

I think I sort of always think – if I don't really scare myself a little bit then I;m not doing a good job. Because I feel like I want to have people at least interested. Yes, there may be a few people not getting it, but I chalk it up to people not having a sense of humor. I watch all the Andy Samberg videos on SNL, and he does a great job and I think we have a similar way of looking at things.

I haven't heard from the President yet  but I am waiting for his call. (he laughs.)

I showed it to a lot of people I've worked with, like

Joe Mantello

– he just loves it. The people I work with, they all have a sense of humor. Everyone needs to laugh and I think that's what I'm put on this earth to do. I have a great time putting these things together.

Recently 'Anything Goes' had success when they launched their viral video. Is the tone of Broadway changing – are the rules evolving in how you promote a show? Is Broadway using a more modern approach?

I think so – I think it's in part the actors who have grown up and been online too. I think I was there when the first Broadway chat room came up on my laptop! I don't even remember what kind of laptop I had.

Broadway is a passion and a dedication and people spend a lot of time trying to get things up and going but we also have to understand that the internet is a tool to make that happen. I don't think the internet ever hurts or helps a show. I thinks it's just the same as people calling a friend or writing a review. I think it s great tool of communication and that's how I choose to think about it.




For me, it exposes my sense of humor and my music to an audience that may have never seen it. The performers get to show their sense of humor and talent. These are really talented people who can do other things than walk on stage and say a line and walk offstage. We all have a great sense of camaraderie and humor and that's part of our how our show works.
B'WAY BUZZ: Ryan Murphy Announces Netflix Film Adaptation Of 'The Prom'
At a charity performance on Tuesday, Ryan Murphy took to the stage to announce his plans to adapt the Broadway musical for Netflix. Theater lovers everywhere were like:
Back in November a new musical hit Broadway and before you knew it everyone wanted to be back in high school. The Prom follows an Indiana teen who simply wants to bring her girlfriend to her high school prom. Once the PTA catches wind of the news, the openly gay teen is banned from going to dance altogether. A gaggle of Broadway performers with questionable intentions decide to head to Indiana to help the teen get to the prom of her dreams. The musical made history when the cast performed at the Macy's Thanksgiving Day Parade and featured the parade's first same-sex kiss ever. The shows jam packed with talent as it is directed and choreographed by Casey Nicholaw and features such stars as Beth Leavel, Brooks Ashmanskas, Christopher Sieber, Caitlin Kinnunen, Angie Schworer, Josh Lamon, Michael Potts and Isabelle McCalla.
On Tuesday, there was a benefit performance at the Longacre Theatre which helped raise money for the Hetrick-Martin Institute, GLAAD and the Trevor Project. Ryan Murphy hosted the special performance and it was there where he made the big announcement. Murphy obtained the rights to turn The Prom into a Netflix film! It's no surprise that Murphy has chosen to take on this project as he is a huge advocate for LBGT+ community having created such inclusive projects such as Pose, The Normal Heart, and Glee. The audience – filled with celebs such as Sarah Jessica Parker, Glenn Close, Jane Krakowski, Ben Platt, Gus Kenworthy, Sandra Bernhard, Laura Dreyfuss, Janet Mock, Matthew Morrison, Bernadette Peters, Billy Porter, Andrew Rannells, MJ Rodriguez, and Christian Siriano – went wild when they heard the news. Murphy told the overjoyed crowd:
"I know, it's exciting. I'm really tired of hearing about bad news and Trump. I want to see entertainment that is optimistic and uplifting. I was absolutely blown away by Casey's work and the incredible cast. I cried at the end from pure joy, which has not happened to me since Patti LuPone was the flower girl at my wedding. I wish this show was around when I was a kid."
It remains to be seen if any of the Broadway cast will appear in the film but what has been confirmed is the expected release date; September 2020. It's no coincidence that the release date falls right around the 2020 election as Murphy closed his speech by saying "We want to change hearts, minds and votes."
Like what you read? Follow @ChrisSiretz on Twitter and Instagram
B'WAY BUZZ: Ben Platt's Diverse Music Video For 'Temporary Love' Will Bring You To Tears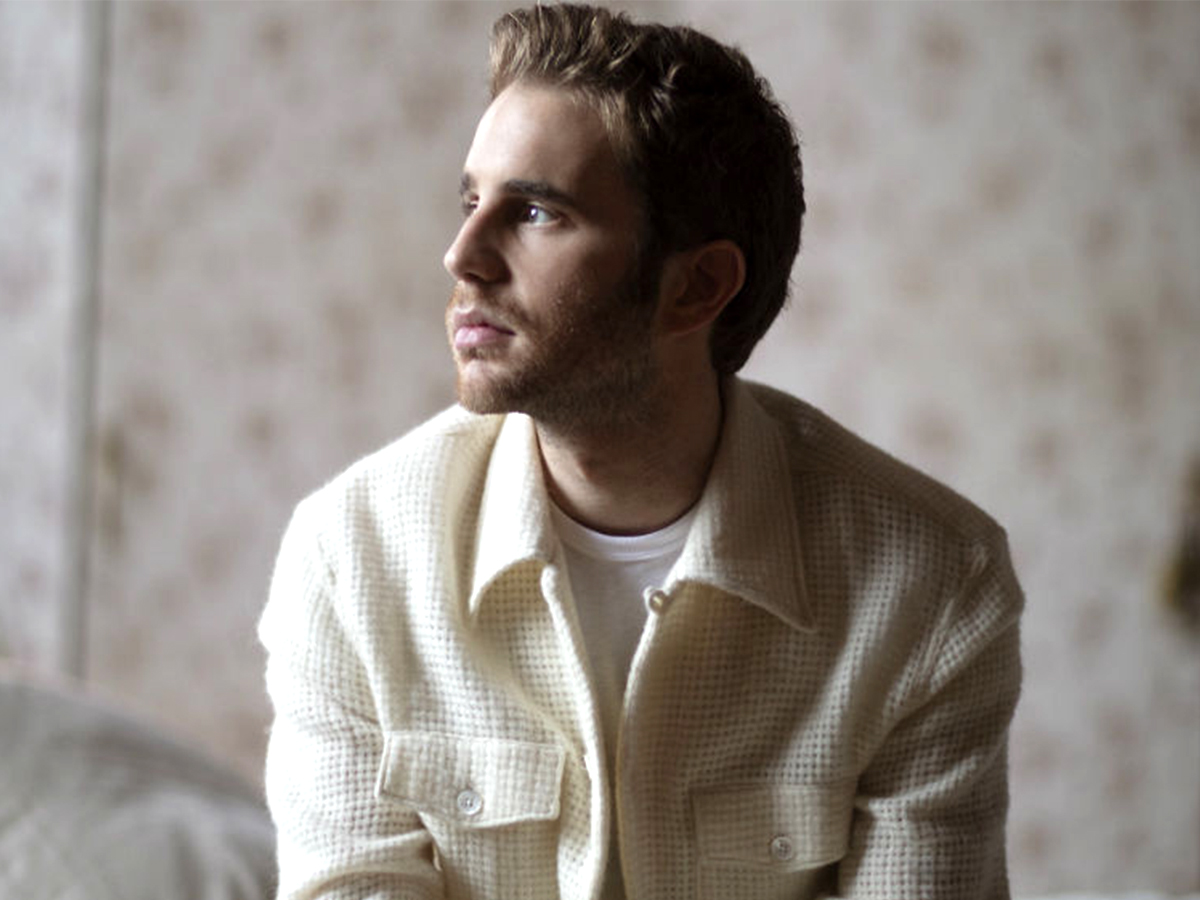 The tears streaming down my face certainly don't feel temporary! Broadway and film star, Ben Platt, just released a music video for his latest single, "Temporary Love," and it is the true definition of #feelgoodFriday. Not only is the song a beautiful one, the video has caused several coworkers of mine to ask if I'm alright because I have been staring at my computer teary eyed for what it is certainly too long for any workplace.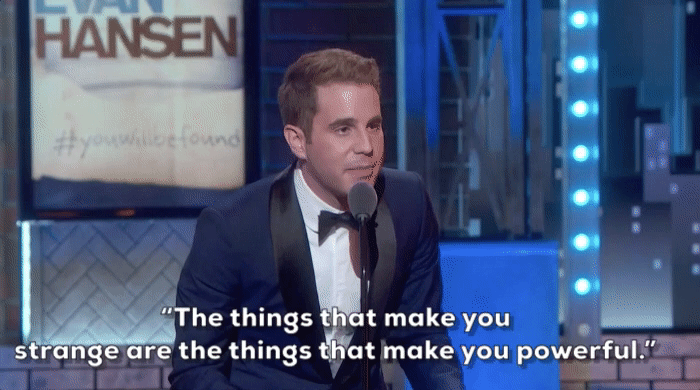 "Temporary Love" is the fourth single from the Dear Evan Hansen star's debut album, Sing To Me Instead. The music video, directed by Nick Lieberman, features various, romantic couples of all ages, races and orientations. The powerful imagery and the song's message combined with Platt's velvety smooth voice is enough to tug at anyone's heart strings.
Sing To Me Instead will be released on March 29th and will feature previous singles "Grow As We Go," "Bad Habit" and "Ease My Mind." Click below to watch the beautiful music video!
Like what you read? Follow @ChrisSiretz on Twitter and Instagram
B'WAY BUZZ: Jeremy Jordan And Laura Osnes Team Up In "The Next Ten Minutes Ago" To Create A Mashup That Will Restore Your Faith In Love
Who could have thought pairing one of Broadway's hottest heartthrob's with a literal Princess would create the romantic mashup to end all romantic mashups? I could. It's really kind of obvious, you guys.
The web series R&H Goes Pop! releases music videos featuring contemporary twists on classic Rodgers & Hammerstein songs. For this installment, Broadway stars Jeremy Jordan and Laura Osnes combined their beautiful talents to perform a mashup of "Ten Minutes Ago" from Rodgers & Hammerstein's Cinderella and "The Next Ten Minutes" from Jason Robert Brown's The Last Five Years. Jeremy starred in the film version of the Jason Robert Brown favorite and Laura Osnes was Cinder-freaking-ella on Broadway!
The mashup is beautiful and I suggest you warn your cubicle neighbor…they may hear sniffle halfway through. Click below to hear two of Broadway's finest!