Dancing With The Stars Week 3 more like Junior Prom
Ah, Prom Night. That magical, mythical rite of passage. At my senior prom, I was involved in a strictly G-rated girl fight after I danced with someone else's date. It was nothing more than a glorified shoving match, but by Monday morning there was a terrific scandal at school. Rumors swirled that one of us had a black eye, and the other one had a broken nose. No actual blood was shed, nor were any Gunne Sax gowns torn asunder, but it was still more exciting than the DWTS version of "Prom Night."
Last night's show kind of just laid there, like a limp corsage.
There were solid performances by Kellie, Zendaya, and Aly, and a bright spot when Victor and Lindsay performed a surprisingly tender and beautiful contemporary routine. But for the most part, it was all balloons and no Boone's Farm, if you know what I mean.
Dance of the Night: Jacoby and Karina's rumba. Holy cow, that was good. All three judges praised Jacoby for his artistry, wonderful extension, and refinement. And hello? It was hot. See for yourself:
E for Effort: Can I get a big ole "bless his heart" for Andy Dick? Last week he made progress with a demented but endearing jazz routine to Lady Gaga's "Poker Face." This week, the cha cha proved challenging for him, and he was not quite as successful. Carrie Ann's encouraging words were, "The only way you win is to try, and you try with your whole heart and soul." Even the oft-curmudgeonly Len showed a soft spot for Andy, saying, "You make me feel good." I want to see this underdog hang in there for many more weeks to come.
Ain't no slam like a Len Goodman slam: "If you're a sex machine, I'm America's Next Top Model." This, after D.L. Hughley's poor excuse for a salsa to the James Brown tune of the same name. Personally, I have seen worse dancers on this show, but D.L.'s performances are hard to watch mainly because they are joyless. Please America, put us both out of our misery.
Why, oh Wy? Why won't Wynonna try? Performance is everything. Enthusiasm and determination go a long way, even when the execution of steps is lacking. She's not a bad dancer by any means, but something is keeping her from cutting loose. I'd really like to see her break through that wall of reserve and just go all out. Doesn't she know the fans are ready to embrace her, no matter what? Don't ya think it's time… don't ya think it's time?
The Gleb-ness of it all: "You look like a dancer when you don't move." Gleb, to his partner, Lisa Vanderpump. Hilarious.
High score: 25, Kellie and Derek
Low score: 15, Wynonna and Tony
POP UPDATE: Justin Bieber, "Friends" For Life, And The Critics Choice Awards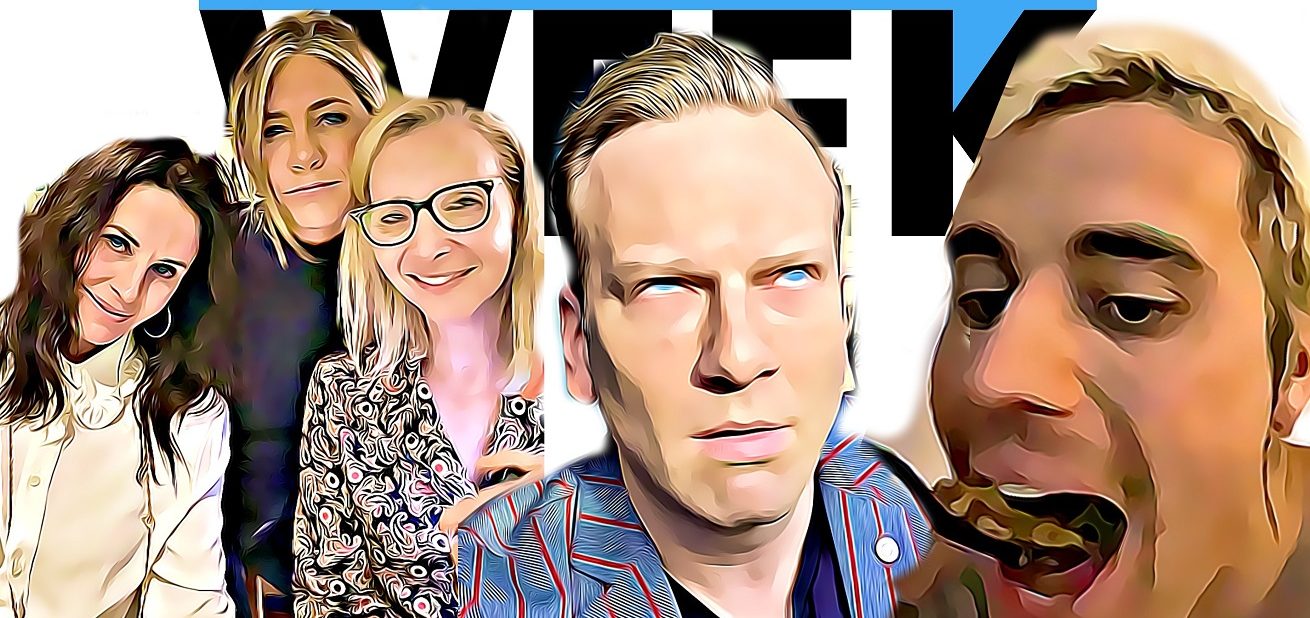 We're going to be doing some quick video updates whenever we can! Here's the latest! Justin Bieber begging for streams, (while you can hear him chew – ew), the ladies of Friends reunited, and mother nature. Take a look!
Courteney Cox's Instagram Caption Is Every Parent With A Teenage Kid
Have you heard? It's 2020 and we're all supposed to music videos on TikTok. Courteney Cox is no exception. The TV star posted an instagram of her and her daughter Coco dancing it out, with the hilarious caption, "Wanna see your child lose their patience? Do a TikTok with them."
Also, how long does it take to actually learn one of these routines? It seems very time consuming.
What I was really hoping for was video of her daughter losing her patience, but what we got was a pretty strong routine!
Former Law And Order Actress Representing Herself In Court? Diane Neal Claims Her Attorneys In Abuse Case Dropped Her, Leaving Her To Fend For Herself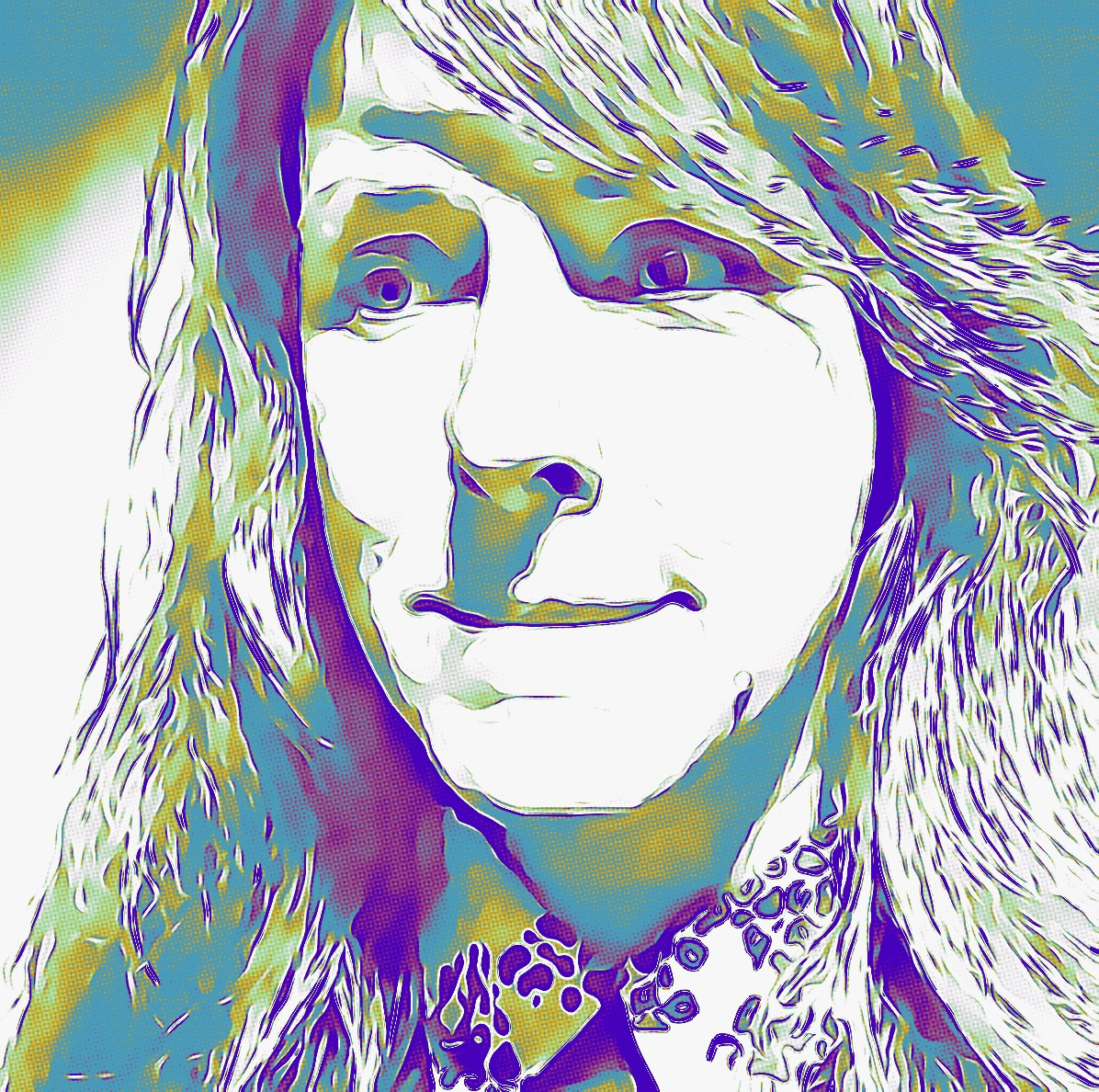 In an emotional, now deleted instagram post, actress Diane Neal claims her attorneys have dropped her – leaving the actress who once played assistant district attorney Casey Nowak to try her hand at being an attorney in real life.
Neal has been embroiled in a vicious legal battle that has spanned more than two years. It began when Neal filed a lawsuit alleging her ex, magician JB Benn, was a "manipulative and maniacal fraudster," who had "defrauded her of millions" and "violently inflicted emotional distress," according to The Daily Beast. She claims Benn subjected her to "a campaign of isolation, terror and (physical and sexual) assault, and destroyed her reputation." She also claims he once cut her dogs throat. In turn, Benn has a lawsuit against Neal, claiming she owes him money for property they shared, and that she frequently threatened him. Part of his case: a damning recording in which the female voice, which he claims is Neal, threatens him and his dog. Listen to that tape HERE. It's intense.
The truth is, the story is so full of battling accusations that it's probably best to read the FULL list chronicled in this Oxygen article.
But today, in an emotional instagram post which she later deleted, (but copies have which have been retained and posted) a dramatic turn. Neal claims her attorneys have dropped her with no warning.
She speaks directly to her camera phone, saying, "So this is my version of hell. And there he is walking right past me right there" she says, referencing a man whose face cannot be seen. "So, I have been put in a situation by my own attorneys who decided to drop me as a client yesterday afternoon with absolutely no warning, wherein I have to represent myself in court. Because this is what happens to victims of abuse. My attorney yesterday accused me of having an inappropriate relation with (unintelligible**), which is not at all even remotely, a thousand times not true. Has done all kinds of things and … saying it was my fault for being abused. So wish me luck. It's terrifying, but I am doing this for every woman who can't do it for themselves. I stand for all of us."
**please note that the words here were difficult to make out. We have our interpretations but don't want to speculate without confirmation.
It's unclear what the nature of the current court hearing is intended to cover today.
View this post on Instagram
Neal played Casey Novak on Law & Order: Special Victims Unit for five seasons,and continued her acting career on NCIS, NCIS: New Orleans, Suits and 30 Rock. Most recently she became involved in politics, running as an independent for the U.S. House of Representatives in New York's 19th congressional district.