"Game Of Thrones" Star Lena Headey Has $5 In Her Bank Account
HBO's "Game of Thrones" seems like a perfect jackpot for an actor, right…?
Apparently not for Lena Headey.
I know many actor friends out there who would give their left arm (and right one) to have a part on HBO's "Game of Thrones".  The show is one of the hottest in the country right now, and it seems like a perfect jackpot, right…?
Apparently not for Lena Headey.
TMZ is reporting that the 39-year-old actress, who plays the evil Queen Cersei on the show, is now officially broke and in the middle of a nasty divorce case.
While there is no official reason given for why she has such money troubles (and why should she, with such a gift job in her lap?), Headley claims to have "less than $5 in my bank account" and is waiting anxiously for her $40,000 tax refund check as she is currently living off credit.
The actress says that she needs an emergency $6,000 to help pay for daily expenses and her son's needs, and hopes to have the remaining $34,000 kept in a blocked bank account so she and her ex-husband can't touch the money until an agreement is reached on how to split it.
We at POP wish Headey the very best of luck, and hope that "Thrones" lasts for many, many more seasons, with her evil Queen character staying the main antagonist through each and every one!
Laura Dern Honors Her Parents In Touching Academy Award Win Speech
Laura Dern, who has been slaying awards season this year for her role in "Marriage Story," took home the ultimate prize – a Best Supporting Actress Academy Award – and thanked her actor parents in a touching acceptance speech.
Her parents, actors Diane Ladd and Bruce Dern brought her to the Oscars with them when she was just 7 years old.
"Some say never meet your heroes. I say if you're really blessed, you get them as your parents. I share this with my acting hero my legends, Diane Ladd and Bruce Dern. You got game. I love you."
Dern's mother has been nominated three times, her father twice, but neither have won. Her mother can be seen during the speech crying in the audience.
Congrats Laura!!!
POP UPDATE: Justin Bieber, "Friends" For Life, And The Critics Choice Awards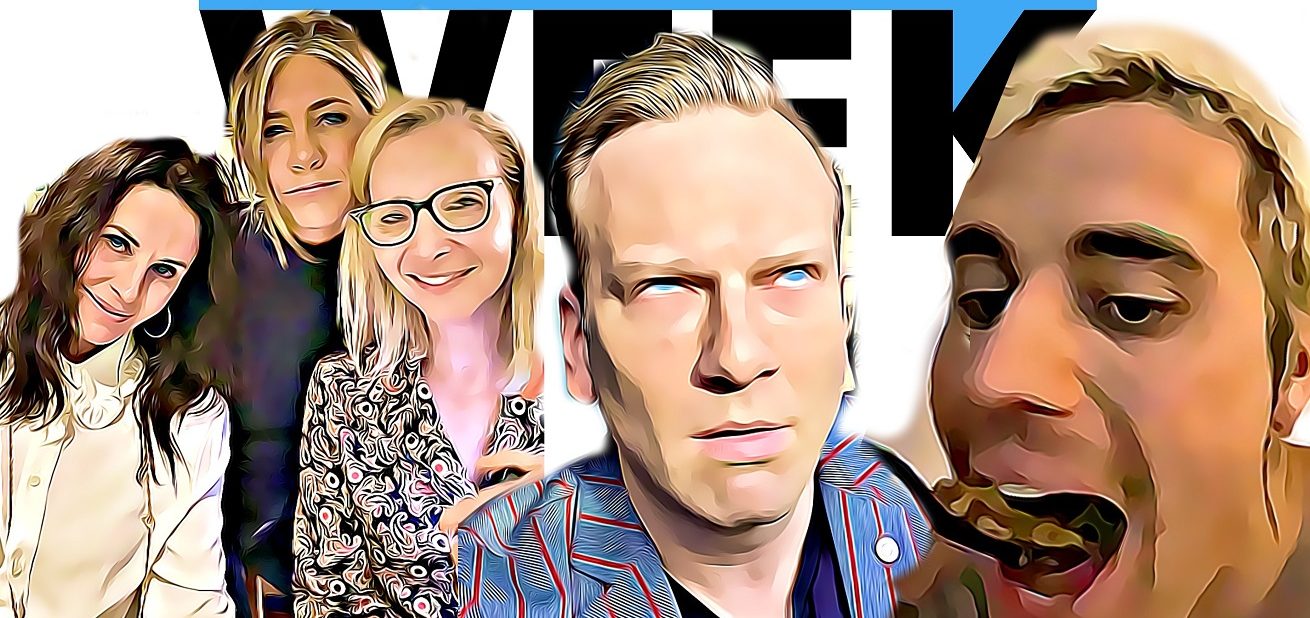 We're going to be doing some quick video updates whenever we can! Here's the latest! Justin Bieber begging for streams, (while you can hear him chew – ew), the ladies of Friends reunited, and mother nature. Take a look!
Courteney Cox's Instagram Caption Is Every Parent With A Teenage Kid
Have you heard? It's 2020 and we're all supposed to music videos on TikTok. Courteney Cox is no exception. The TV star posted an instagram of her and her daughter Coco dancing it out, with the hilarious caption, "Wanna see your child lose their patience? Do a TikTok with them."
Also, how long does it take to actually learn one of these routines? It seems very time consuming.
What I was really hoping for was video of her daughter losing her patience, but what we got was a pretty strong routine!