After 5 Cast Deaths, Dr. Drew Says No To Another Season Of "Celebrity Rehab"
It's the kind of topic you would expect to be debated on Dr. Drew's CNN show, except that Dr. Drew is the subject of the debate. After five Celebrity Rehab cast members have died, is Dr. Drew's commitment to their recovery being unfairly criticized?
It's the kind of topic you would expect to be debated on Dr. Drew's CNN show, except that Drew is the center of the debate. After five Celebrity Rehab cast member deaths, is Dr. Drew's commitment to their recovery being unfairly criticized?
In a radio interview with  Zach Sang and the Gang, Drew fires back:  "To have people questioning my motives and taking aim at me because people get sick and die because they have a life-threatening disease, and I take the blame? Rodney King has a heart attack and I take blame for that?"
Citing the emotional strain and unfair critcism, Drew has had enough of his cable series Celebrity Rehab, and opting against more seasons. "I'm tired of taking all the heat. It's just ridiculous."
Five former cast members of the series have died, some in ways that appear to be related to their substance or emotional problems. In February, country singer Mindy McCready committed suicide after a long battle with substance abuse, Rodney King died of accidental drowning, with cocaine and alcohol found in his system. Taxi star Jeff Conaway, Alice in Chains bassist Mike Starr and Real World cast member Joey Kovar have also died. 
Some have criticized Pinksy, claiming the series exploits the personal problems of the stars.
The issue is a complicated one. The personal addictions of these entertainers are long standing, its safe to say that they will no be able to kick their problems in the two months or less that are required to shoot a TV show. It's unclear just how much counseling went on after shooting concluded, or how their treatment continued. It could be that the series does in fact make matters worse by simply 'ending' the treatment when production wraps.  Does the show exploit celebrities with problems? It sensationalizes the drama that accompanies it, that's for sure, but it also provides the stars with an income that they probably weren't getting for some time… and could very well have put them on a path to recovery. Whether or not you agree with the premise of the series, no one forces them into being on the show, their participation is simply born out of their own desperation.
"It's very stressful and very intense for me," said Pinsky.
What do you think?
POP UPDATE: Justin Bieber, "Friends" For Life, And The Critics Choice Awards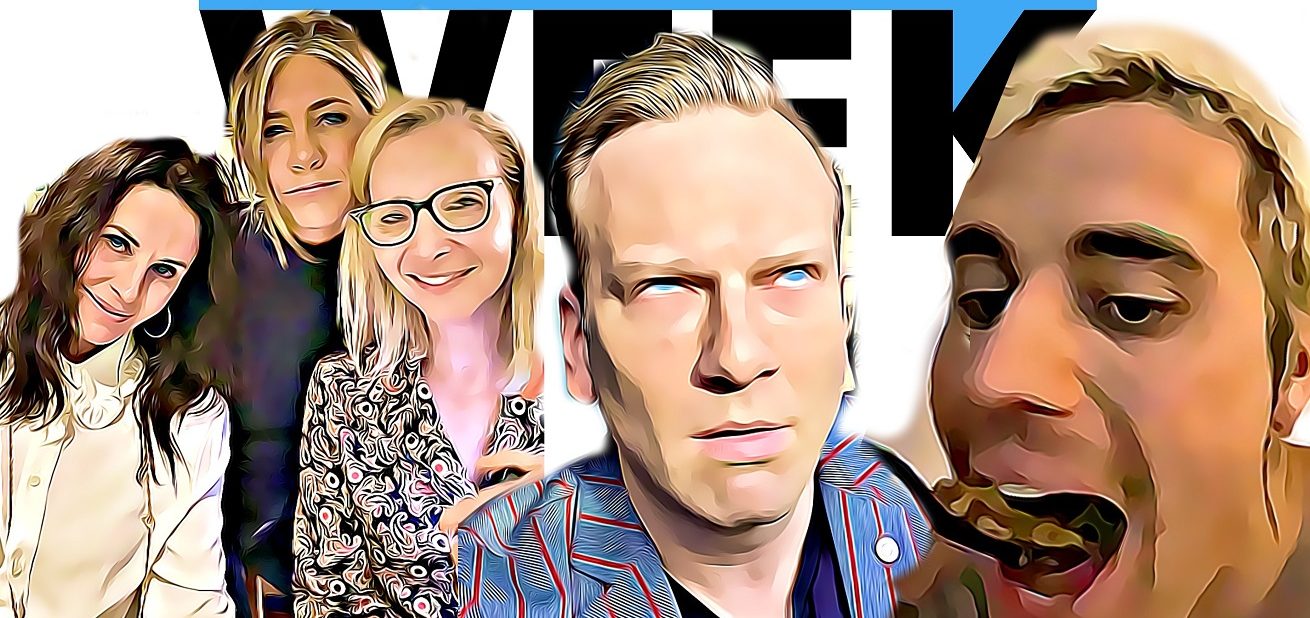 We're going to be doing some quick video updates whenever we can! Here's the latest! Justin Bieber begging for streams, (while you can hear him chew – ew), the ladies of Friends reunited, and mother nature. Take a look!
Courteney Cox's Instagram Caption Is Every Parent With A Teenage Kid
Have you heard? It's 2020 and we're all supposed to music videos on TikTok. Courteney Cox is no exception. The TV star posted an instagram of her and her daughter Coco dancing it out, with the hilarious caption, "Wanna see your child lose their patience? Do a TikTok with them."
Also, how long does it take to actually learn one of these routines? It seems very time consuming.
What I was really hoping for was video of her daughter losing her patience, but what we got was a pretty strong routine!
Former Law And Order Actress Representing Herself In Court? Diane Neal Claims Her Attorneys In Abuse Case Dropped Her, Leaving Her To Fend For Herself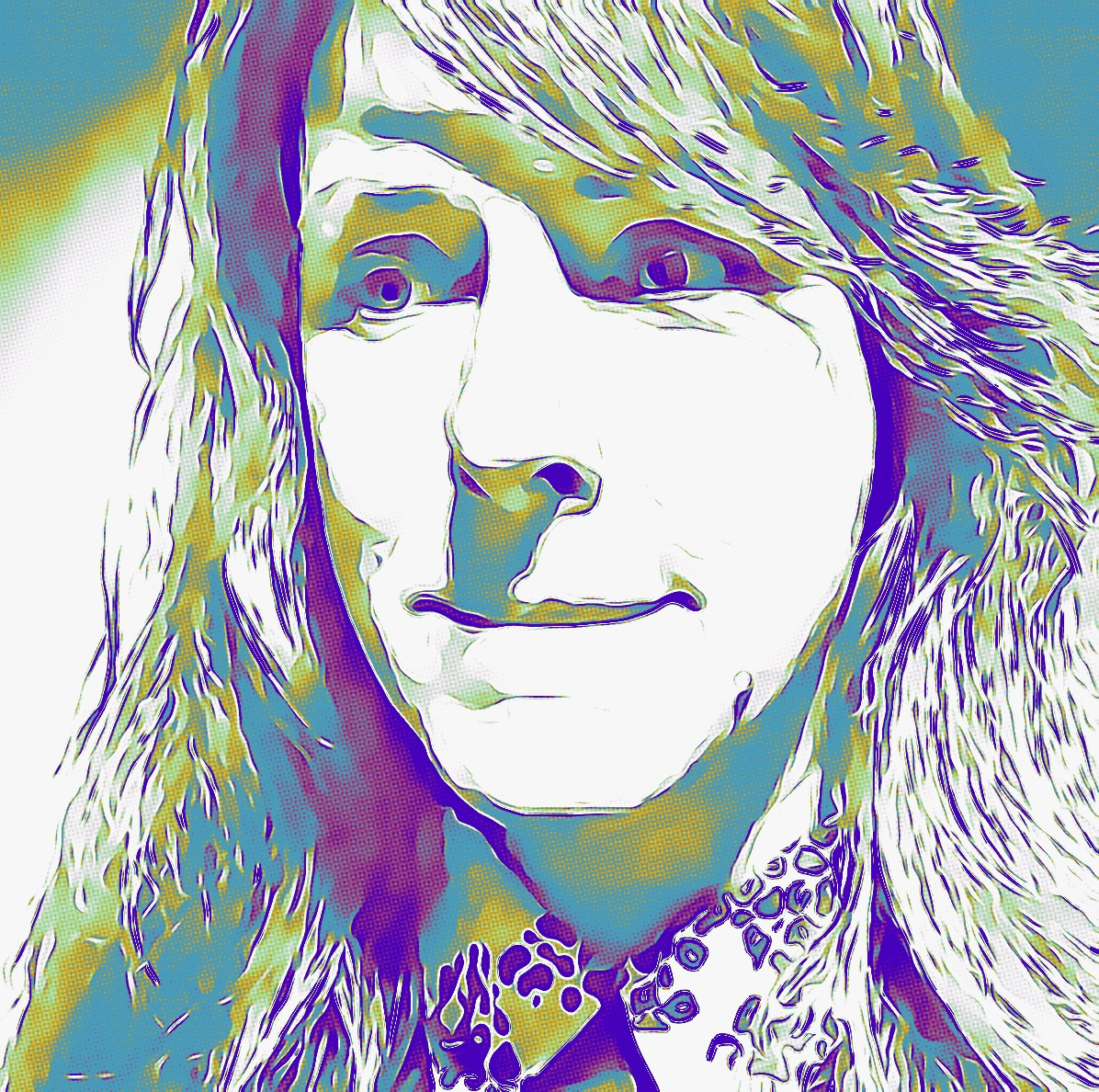 In an emotional, now deleted instagram post, actress Diane Neal claims her attorneys have dropped her – leaving the actress who once played assistant district attorney Casey Nowak to try her hand at being an attorney in real life.
Neal has been embroiled in a vicious legal battle that has spanned more than two years. It began when Neal filed a lawsuit alleging her ex, magician JB Benn, was a "manipulative and maniacal fraudster," who had "defrauded her of millions" and "violently inflicted emotional distress," according to The Daily Beast. She claims Benn subjected her to "a campaign of isolation, terror and (physical and sexual) assault, and destroyed her reputation." She also claims he once cut her dogs throat. In turn, Benn has a lawsuit against Neal, claiming she owes him money for property they shared, and that she frequently threatened him. Part of his case: a damning recording in which the female voice, which he claims is Neal, threatens him and his dog. Listen to that tape HERE. It's intense.
The truth is, the story is so full of battling accusations that it's probably best to read the FULL list chronicled in this Oxygen article.
But today, in an emotional instagram post which she later deleted, (but copies have which have been retained and posted) a dramatic turn. Neal claims her attorneys have dropped her with no warning.
She speaks directly to her camera phone, saying, "So this is my version of hell. And there he is walking right past me right there" she says, referencing a man whose face cannot be seen. "So, I have been put in a situation by my own attorneys who decided to drop me as a client yesterday afternoon with absolutely no warning, wherein I have to represent myself in court. Because this is what happens to victims of abuse. My attorney yesterday accused me of having an inappropriate relation with (unintelligible**), which is not at all even remotely, a thousand times not true. Has done all kinds of things and … saying it was my fault for being abused. So wish me luck. It's terrifying, but I am doing this for every woman who can't do it for themselves. I stand for all of us."
**please note that the words here were difficult to make out. We have our interpretations but don't want to speculate without confirmation.
It's unclear what the nature of the current court hearing is intended to cover today.
View this post on Instagram
Neal played Casey Novak on Law & Order: Special Victims Unit for five seasons,and continued her acting career on NCIS, NCIS: New Orleans, Suits and 30 Rock. Most recently she became involved in politics, running as an independent for the U.S. House of Representatives in New York's 19th congressional district.