POP INTERVIEW: Brandon Victor Dixon Heats Up Broadway in Motown: The Musical
Brandon Victor Dixon is heating up the Broadway stage. With a smooth voice, steamy good looks, sexy dance moves and style to spare, what's not to love?
One man is heating up the Broadway stage right now, and his name is Brandon Victor Dixon. With a smooth voice, steamy good looks, sexy dance moves and style to spare, what's not to love? Answer: Not much. We sat down with the Tony Award, Drama Desk, and Our Critics Circle Award Nominee to chat about his most recent musical endeavor, the Tony nominated Motown: The Musical.
PGTW: How did you get started in theater? What ignited your passion your passion for the theater?
BVD: I was fortunate enough to go to an elementary school that really fostered a love for the arts and recognized the importance of it when it comes to education and development. We did three musicals a year and had a music class everyday. I also took piano at school so it all really spurred a drive within me to continue to pursue this craft I was showing an aptitude for.
PGTW:  Why were you attracted to this project?
BVD: Well, Motown and its importance to the development of music, the music business, but more importantly its impact on the social fabric of the global community as a whole are all elements that I think would draw anybody to a project of almost any nature. But to be able to get in on the ground floor and develop something with a legend like Berry Gordy and with a friend and mentor like our director Charles Randolph Wright, those are the kinds of opportunities you seize.
PGTW: How did you come to be involved with Motown the Musical? Can you describe the audition process?
BVD: I didn't audition. When Charles got the job he called me and said, "You'll never believe who's house I'm leaving. I land in NYC tomorrow. Meet me at Chipotle at 7pm." We met, he told me about the project, asked me if I'd like to be involved, and then we got started.
PGTW: Can you describe what it feels like to embody Motown legend Berry Gordy every night on stage?
BVD: It's a great joy to live in the music and the time for 2.5 hrs every night. I really enjoyed the process of building this show both with our creatives and my fellow actors and the way the audience reacts every night makes it a truly special experience every time.
PGTW: What is your favorite number in the show? Why?
BVD: My favorite number in the show is "Can I Close the Door' because it is a song that was born out of a conversation Berry and I had 2 yrs ago about the show and what he wrote just really perfectly captures the heart of our show and the world we're representing. It's a truly special number.
Follow Brandon on Twitter @brandonvdixon, and check out the clip from Motown below.
B'WAY BUZZ: Ryan Murphy Announces Netflix Film Adaptation Of 'The Prom'
At a charity performance on Tuesday, Ryan Murphy took to the stage to announce his plans to adapt the Broadway musical for Netflix. Theater lovers everywhere were like:
Back in November a new musical hit Broadway and before you knew it everyone wanted to be back in high school. The Prom follows an Indiana teen who simply wants to bring her girlfriend to her high school prom. Once the PTA catches wind of the news, the openly gay teen is banned from going to dance altogether. A gaggle of Broadway performers with questionable intentions decide to head to Indiana to help the teen get to the prom of her dreams. The musical made history when the cast performed at the Macy's Thanksgiving Day Parade and featured the parade's first same-sex kiss ever. The shows jam packed with talent as it is directed and choreographed by Casey Nicholaw and features such stars as Beth Leavel, Brooks Ashmanskas, Christopher Sieber, Caitlin Kinnunen, Angie Schworer, Josh Lamon, Michael Potts and Isabelle McCalla.
On Tuesday, there was a benefit performance at the Longacre Theatre which helped raise money for the Hetrick-Martin Institute, GLAAD and the Trevor Project. Ryan Murphy hosted the special performance and it was there where he made the big announcement. Murphy obtained the rights to turn The Prom into a Netflix film! It's no surprise that Murphy has chosen to take on this project as he is a huge advocate for LBGT+ community having created such inclusive projects such as Pose, The Normal Heart, and Glee. The audience – filled with celebs such as Sarah Jessica Parker, Glenn Close, Jane Krakowski, Ben Platt, Gus Kenworthy, Sandra Bernhard, Laura Dreyfuss, Janet Mock, Matthew Morrison, Bernadette Peters, Billy Porter, Andrew Rannells, MJ Rodriguez, and Christian Siriano – went wild when they heard the news. Murphy told the overjoyed crowd:
"I know, it's exciting. I'm really tired of hearing about bad news and Trump. I want to see entertainment that is optimistic and uplifting. I was absolutely blown away by Casey's work and the incredible cast. I cried at the end from pure joy, which has not happened to me since Patti LuPone was the flower girl at my wedding. I wish this show was around when I was a kid."
It remains to be seen if any of the Broadway cast will appear in the film but what has been confirmed is the expected release date; September 2020. It's no coincidence that the release date falls right around the 2020 election as Murphy closed his speech by saying "We want to change hearts, minds and votes."
Like what you read? Follow @ChrisSiretz on Twitter and Instagram
B'WAY BUZZ: Ben Platt's Diverse Music Video For 'Temporary Love' Will Bring You To Tears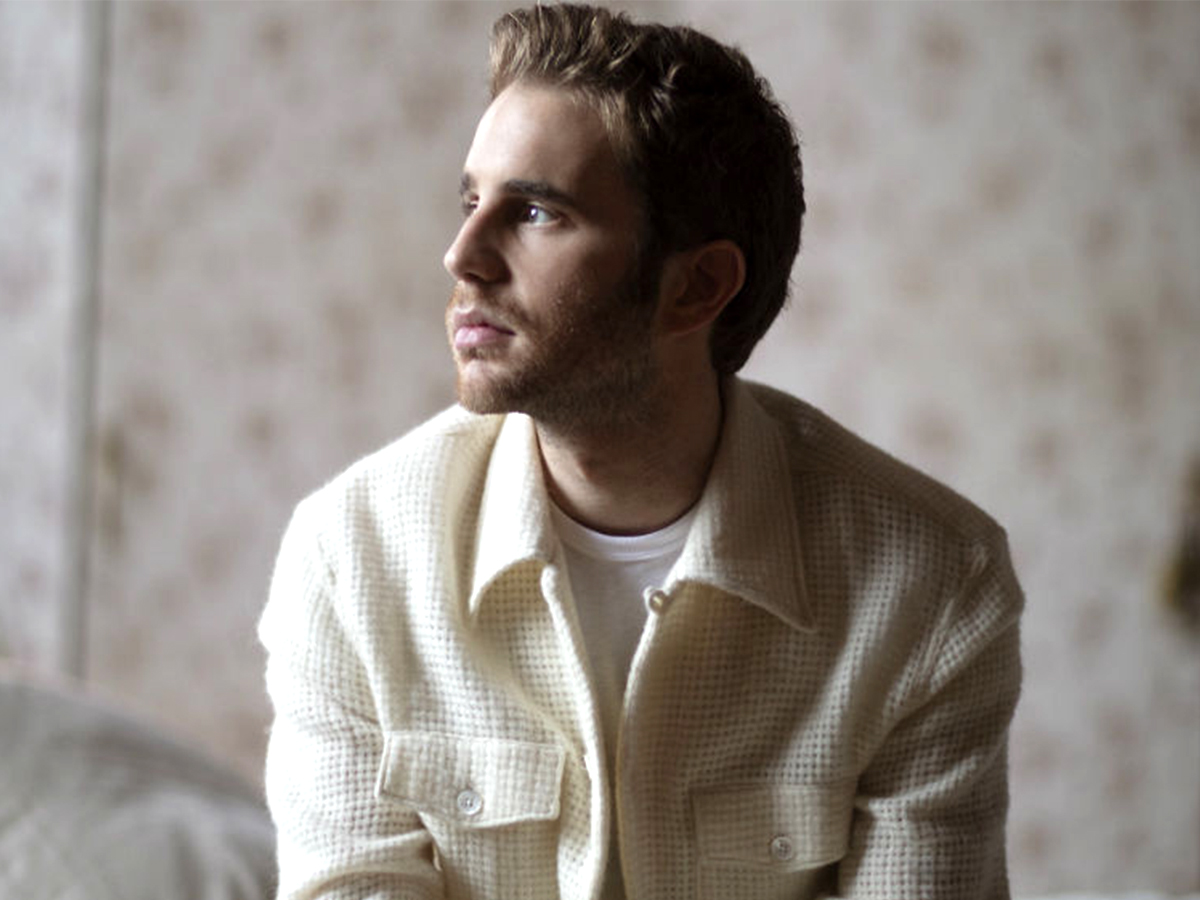 The tears streaming down my face certainly don't feel temporary! Broadway and film star, Ben Platt, just released a music video for his latest single, "Temporary Love," and it is the true definition of #feelgoodFriday. Not only is the song a beautiful one, the video has caused several coworkers of mine to ask if I'm alright because I have been staring at my computer teary eyed for what it is certainly too long for any workplace.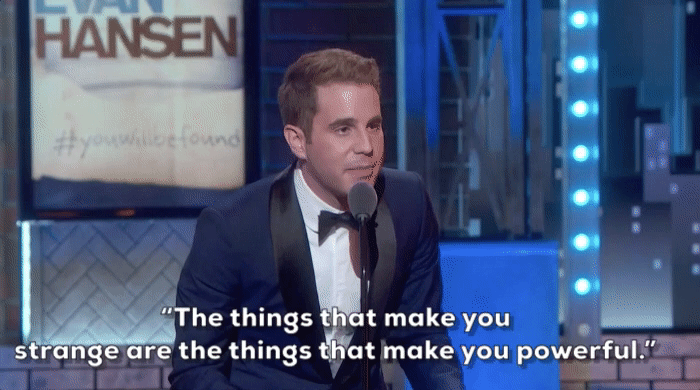 "Temporary Love" is the fourth single from the Dear Evan Hansen star's debut album, Sing To Me Instead. The music video, directed by Nick Lieberman, features various, romantic couples of all ages, races and orientations. The powerful imagery and the song's message combined with Platt's velvety smooth voice is enough to tug at anyone's heart strings.
Sing To Me Instead will be released on March 29th and will feature previous singles "Grow As We Go," "Bad Habit" and "Ease My Mind." Click below to watch the beautiful music video!
Like what you read? Follow @ChrisSiretz on Twitter and Instagram
B'WAY BUZZ: Jeremy Jordan And Laura Osnes Team Up In "The Next Ten Minutes Ago" To Create A Mashup That Will Restore Your Faith In Love
Who could have thought pairing one of Broadway's hottest heartthrob's with a literal Princess would create the romantic mashup to end all romantic mashups? I could. It's really kind of obvious, you guys.
The web series R&H Goes Pop! releases music videos featuring contemporary twists on classic Rodgers & Hammerstein songs. For this installment, Broadway stars Jeremy Jordan and Laura Osnes combined their beautiful talents to perform a mashup of "Ten Minutes Ago" from Rodgers & Hammerstein's Cinderella and "The Next Ten Minutes" from Jason Robert Brown's The Last Five Years. Jeremy starred in the film version of the Jason Robert Brown favorite and Laura Osnes was Cinder-freaking-ella on Broadway!
The mashup is beautiful and I suggest you warn your cubicle neighbor…they may hear sniffle halfway through. Click below to hear two of Broadway's finest!