John Travolta Refutes Sexual Assault Accusations – As Another Accuser Comes Forward.
Team Travolta is refuting accusations that the actor sexually assaulted a male massage therapist in a room at the Beverly Hills Hotel…saying he wasn't even in California at the time. Now, another accuser has filed suit as well.
Team Travolta is refuting accusations that the actor sexually assaulted a male massage therapist in a room at the Beverly Hills Hotel…saying he wasn't even in California at the time. But now, a second accuser has come forward to file charges.
An unidentified man is suing the 58 year old actor for $2 million in punitive damages.
Travolta's rep told Entertainment Weekly: "This lawsuit is a complete fiction and fabrication. None of the events claimed in the suit ever occurred. The plaintiff, who refuses to give their name, knows that the suit is a baseless lie. It is for that reason that the plaintiff hasn't been identified with a name even though it is required to do so."
The accused claims Travolta made unwanted sexual advances while in a private bungalow during a Jan. 16, 2012, massage appointment.  Travolta's rep says the actor will get the case thrown out and then sue the attorney and Plaintiff for malicious prosecution.
TMZ has the lawsuit documents here. (Lots of adult content, so be forewarned!)
The suit cliams that Travolta saw the masseur's ad online, and scheduled an appointment for $200 an hour. The masseur then met up with a black Lexus SUV, driven by Travolta. (The masseur claims he did not know it was going to be Travolta when the appointment was booked.)
The accusations only get more graphic from there… Yes, Travolta has faced allegations of homosexuality before, but these do get a little hard to believe, especially when the accuser alleged that Travolta then told him that he credits some of his career success due to sexual favors given to TV execs during his "Welcome Back Kotter" days. That sounds like a strange thing to say while trying to get a massage therapist to get intimate with you. That said, it seems like a lot of effort to hire a lawyer and sue if none of it were true. (Unless they were hoping to get away with a big settlement before things got out.)
MEANWHILE…. Gawker is now reporting that another accuser, this one a masseur in Atlanta, is making similar claims. The lawsuit has been filed by the same attorney from the first claim, and again, the Travolta camp is promising to debunk the accusations and then sue the accuser.
Additional, graphic details on what the masseur claims happened that night can be found HERE. 
As we mentioned above, in the case of the first incident, Travolta's team turned to geography to dispute the claim, but this second accuser, based in Atlanta is yet to be disputed geographically. Gawker reports that Travolta was in fact in that city when the alleged incident took place (in late January) shooting a movie.
Doe Plaintiff No. 2 claims to have "substantial documentation and numerous witnesses regarding the substance of Travolta's actions." Both accusers are represented by the same attorney, Okorie Okorcha, and both are seeking at least $2 million dollars in damages. 
So… where do you fall in the 'is he or is he' category??
POP UPDATE: Justin Bieber, "Friends" For Life, And The Critics Choice Awards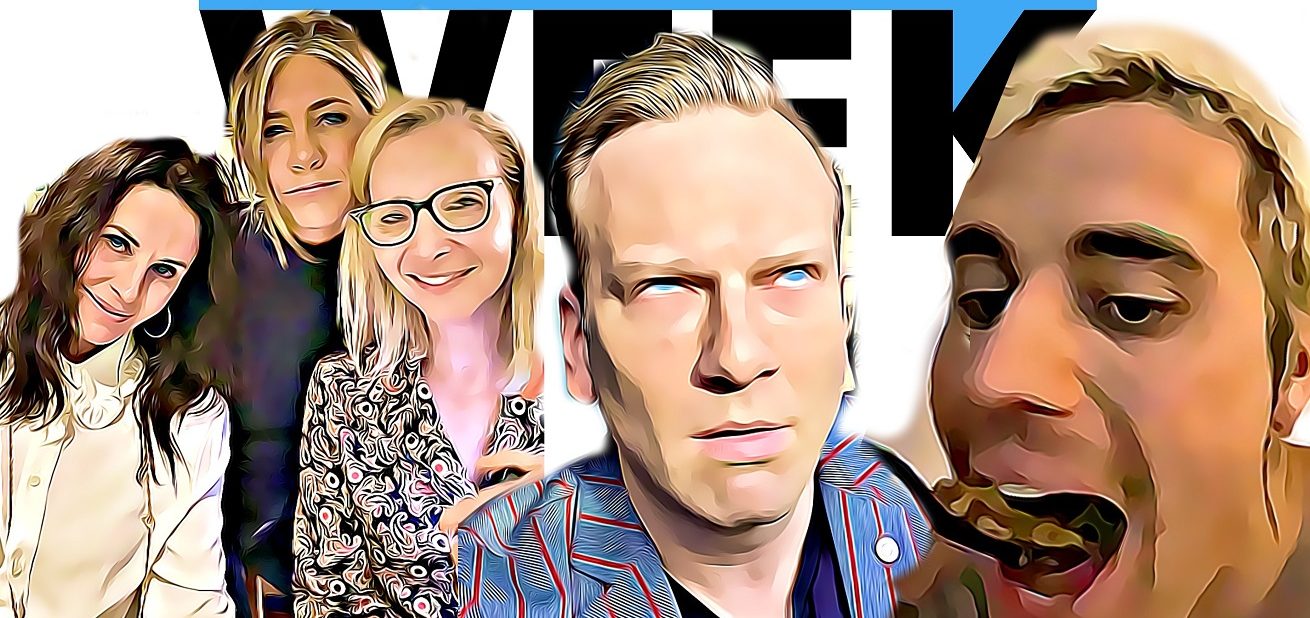 We're going to be doing some quick video updates whenever we can! Here's the latest! Justin Bieber begging for streams, (while you can hear him chew – ew), the ladies of Friends reunited, and mother nature. Take a look!
Courteney Cox's Instagram Caption Is Every Parent With A Teenage Kid
Have you heard? It's 2020 and we're all supposed to music videos on TikTok. Courteney Cox is no exception. The TV star posted an instagram of her and her daughter Coco dancing it out, with the hilarious caption, "Wanna see your child lose their patience? Do a TikTok with them."
Also, how long does it take to actually learn one of these routines? It seems very time consuming.
What I was really hoping for was video of her daughter losing her patience, but what we got was a pretty strong routine!
Former Law And Order Actress Representing Herself In Court? Diane Neal Claims Her Attorneys In Abuse Case Dropped Her, Leaving Her To Fend For Herself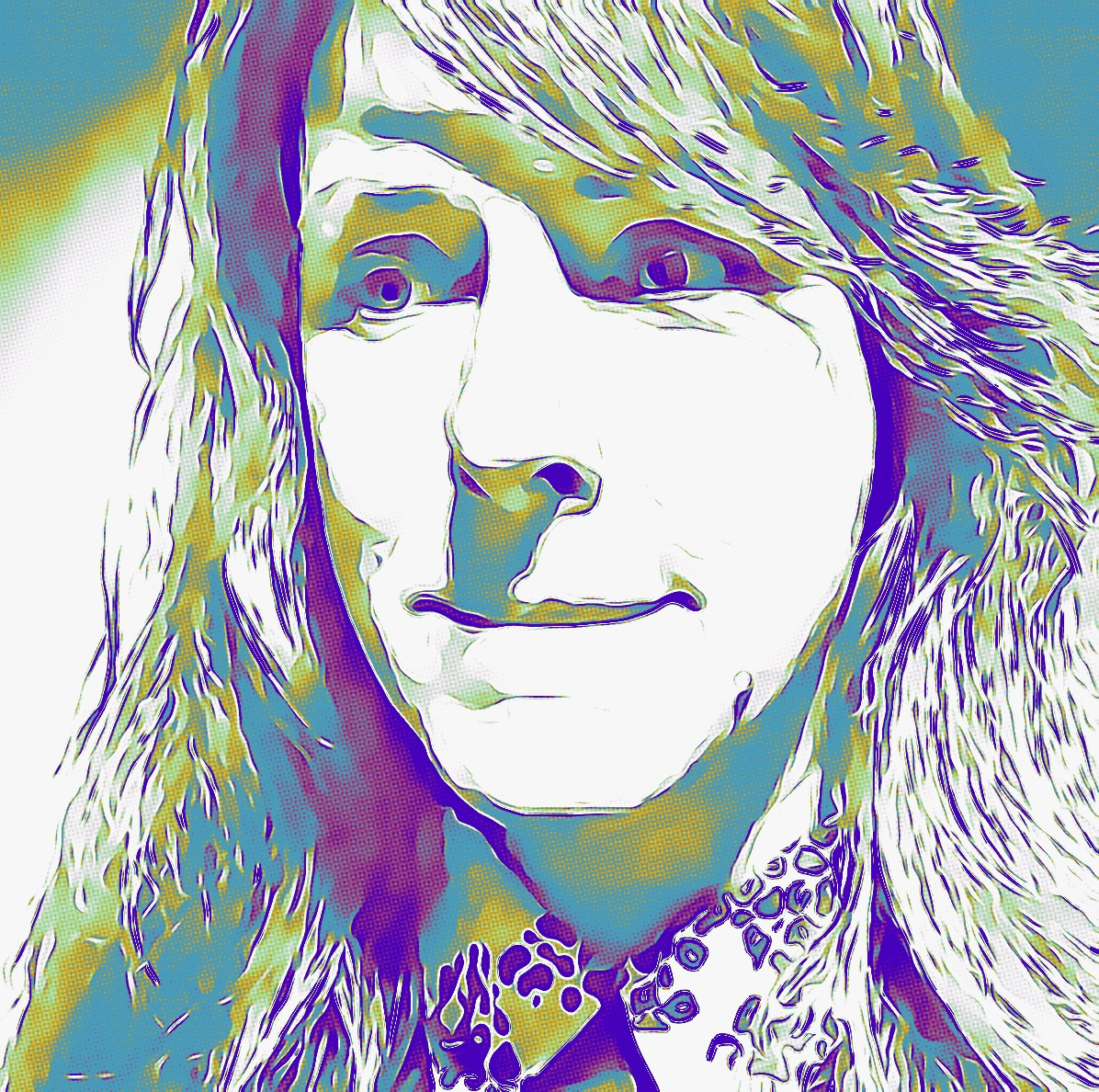 In an emotional, now deleted instagram post, actress Diane Neal claims her attorneys have dropped her – leaving the actress who once played assistant district attorney Casey Nowak to try her hand at being an attorney in real life.
Neal has been embroiled in a vicious legal battle that has spanned more than two years. It began when Neal filed a lawsuit alleging her ex, magician JB Benn, was a "manipulative and maniacal fraudster," who had "defrauded her of millions" and "violently inflicted emotional distress," according to The Daily Beast. She claims Benn subjected her to "a campaign of isolation, terror and (physical and sexual) assault, and destroyed her reputation." She also claims he once cut her dogs throat. In turn, Benn has a lawsuit against Neal, claiming she owes him money for property they shared, and that she frequently threatened him. Part of his case: a damning recording in which the female voice, which he claims is Neal, threatens him and his dog. Listen to that tape HERE. It's intense.
The truth is, the story is so full of battling accusations that it's probably best to read the FULL list chronicled in this Oxygen article.
But today, in an emotional instagram post which she later deleted, (but copies have which have been retained and posted) a dramatic turn. Neal claims her attorneys have dropped her with no warning.
She speaks directly to her camera phone, saying, "So this is my version of hell. And there he is walking right past me right there" she says, referencing a man whose face cannot be seen. "So, I have been put in a situation by my own attorneys who decided to drop me as a client yesterday afternoon with absolutely no warning, wherein I have to represent myself in court. Because this is what happens to victims of abuse. My attorney yesterday accused me of having an inappropriate relation with (unintelligible**), which is not at all even remotely, a thousand times not true. Has done all kinds of things and … saying it was my fault for being abused. So wish me luck. It's terrifying, but I am doing this for every woman who can't do it for themselves. I stand for all of us."
**please note that the words here were difficult to make out. We have our interpretations but don't want to speculate without confirmation.
It's unclear what the nature of the current court hearing is intended to cover today.
View this post on Instagram
Neal played Casey Novak on Law & Order: Special Victims Unit for five seasons,and continued her acting career on NCIS, NCIS: New Orleans, Suits and 30 Rock. Most recently she became involved in politics, running as an independent for the U.S. House of Representatives in New York's 19th congressional district.