John Travolta Refutes Sexual Assault Accusations – As Another Accuser Comes Forward.
Team Travolta is refuting accusations that the actor sexually assaulted a male massage therapist in a room at the Beverly Hills Hotel…saying he wasn't even in California at the time. Now, another accuser has filed suit as well.
Team Travolta is refuting accusations that the actor sexually assaulted a male massage therapist in a room at the Beverly Hills Hotel…saying he wasn't even in California at the time. But now, a second accuser has come forward to file charges.
An unidentified man is suing the 58 year old actor for $2 million in punitive damages.
Travolta's rep told Entertainment Weekly: "This lawsuit is a complete fiction and fabrication. None of the events claimed in the suit ever occurred. The plaintiff, who refuses to give their name, knows that the suit is a baseless lie. It is for that reason that the plaintiff hasn't been identified with a name even though it is required to do so."
The accused claims Travolta made unwanted sexual advances while in a private bungalow during a Jan. 16, 2012, massage appointment.  Travolta's rep says the actor will get the case thrown out and then sue the attorney and Plaintiff for malicious prosecution.
TMZ has the lawsuit documents here. (Lots of adult content, so be forewarned!)
The suit cliams that Travolta saw the masseur's ad online, and scheduled an appointment for $200 an hour. The masseur then met up with a black Lexus SUV, driven by Travolta. (The masseur claims he did not know it was going to be Travolta when the appointment was booked.)
The accusations only get more graphic from there… Yes, Travolta has faced allegations of homosexuality before, but these do get a little hard to believe, especially when the accuser alleged that Travolta then told him that he credits some of his career success due to sexual favors given to TV execs during his "Welcome Back Kotter" days. That sounds like a strange thing to say while trying to get a massage therapist to get intimate with you. That said, it seems like a lot of effort to hire a lawyer and sue if none of it were true. (Unless they were hoping to get away with a big settlement before things got out.)
MEANWHILE…. Gawker is now reporting that another accuser, this one a masseur in Atlanta, is making similar claims. The lawsuit has been filed by the same attorney from the first claim, and again, the Travolta camp is promising to debunk the accusations and then sue the accuser.
Additional, graphic details on what the masseur claims happened that night can be found HERE. 
As we mentioned above, in the case of the first incident, Travolta's team turned to geography to dispute the claim, but this second accuser, based in Atlanta is yet to be disputed geographically. Gawker reports that Travolta was in fact in that city when the alleged incident took place (in late January) shooting a movie.
Doe Plaintiff No. 2 claims to have "substantial documentation and numerous witnesses regarding the substance of Travolta's actions." Both accusers are represented by the same attorney, Okorie Okorcha, and both are seeking at least $2 million dollars in damages. 
So… where do you fall in the 'is he or is he' category??
This Judi Dench Interview Clip Has Me in Stitches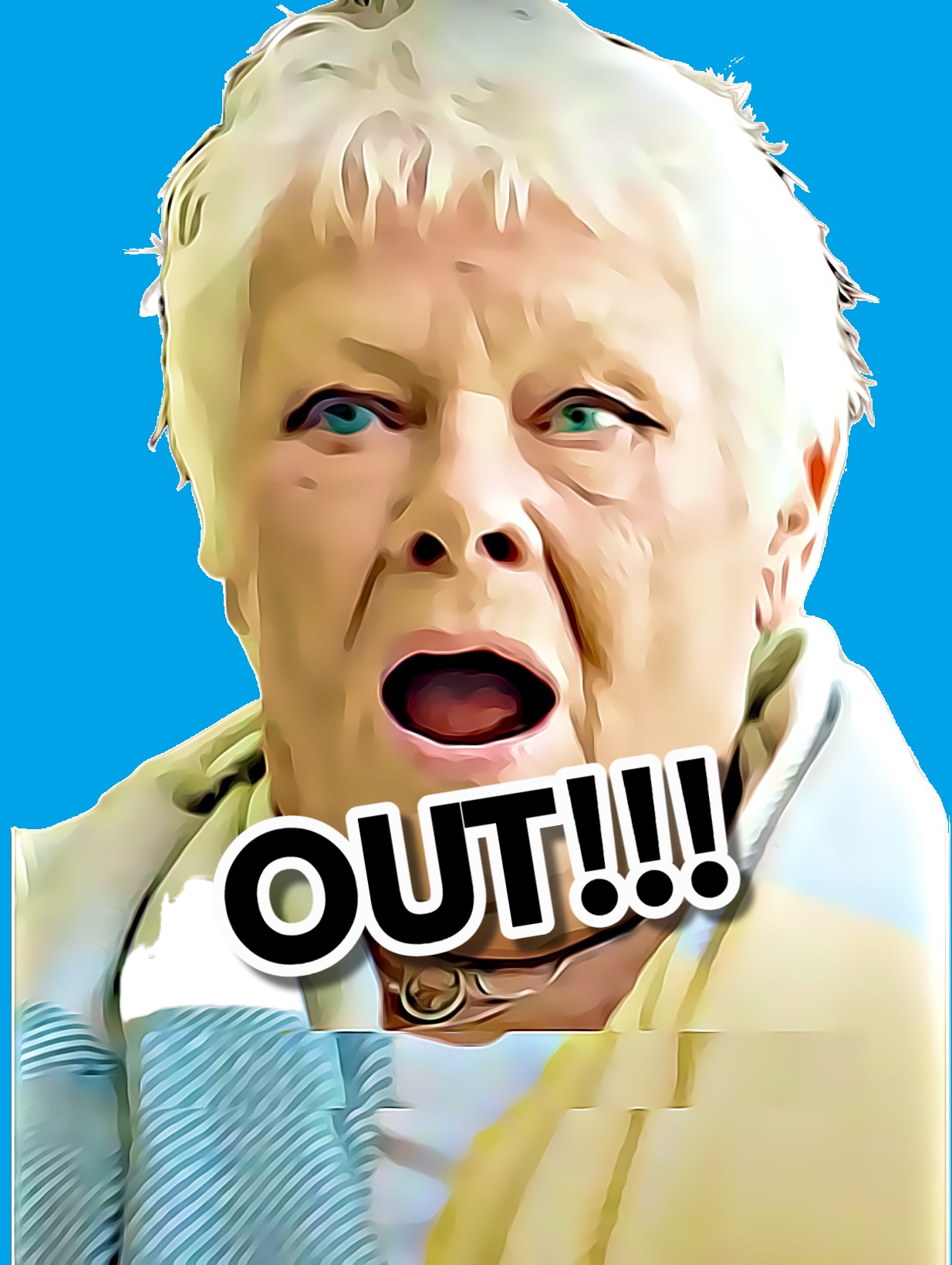 Worldwide treasure Judi Dench is the epitome of humor and charm in a clip that first went viral in November but has gained more traction on tiktok in recent days.
In a BBC interview she tells journalist Louis Theroux that she had 17 cats during the war. His follow up question causes a hilarious response and back and forth that will have you watching the clip on repeat for the laughs.
Amber Riley Performs Beautiful Tribute To Naya Rivera On 'Jimmy Kimmel Live!'
RIP.
Whenever Amber Riley and Naya Rivera combined their insurmountable talents on the hit show Glee there was an almost tangible magic that left fans in awe of the powerhouse duo. Playing Mercedes Jones and Santana Lopez respectively, the two characters may not have always seen eye to eye but when they joined you knew you were in for a memorable performance. It is sad to think that we will never get another "River Deep, Mountain High" or "The Boy Is Mine" moment after Rivera's passing last month but there is something special in knowing Riley will carry the torch for her fallen costar forever.
On Thursday night introduced by guest-host Lil Rel, Riley virtually appeared on Jimmy Kimmel Live!  to perform a new song from her EP entitled "A Moment" which was dedicated to Rivera. "Not too long ago we both lost a really amazing friend in a tragic accident and we both will miss her forever," said Lil Rel. The performance is displayed in black and white and features Riley singing in front of a montage of photos of her former co-star. It is truly stunning.
Check out the tribute below.
Like what you read? Follow me on Instagram
You Will Have Hearts In Your Eyes When You See Cardi B's New Hair Do
Wait till you see her WAP (Wonderfully Artistic Pigtails)
Cardi B has never shied away from a bold look and her latest hair do is proof of that.
The 27-year-old "WAP" singer…song of the year IMO…took to Instagram Tuesday night to show off her pink, heart-shaped pigtails and people are loving the look. In the short video Cardi asks fans if they would "go to the club with your hair like this" and I think we can all agree that this look would definitely turn heads at the clurb.
https://www.instagram.com/p/CEVgLpyAHCp/?utm_source=ig_embed&utm_campaign=embed_video_watch_again
The artistic hair do was crafted by Cardi's long time longtime stylist Tokyo Stylez and took at least three hours to complete. Fans commented about how beautiful the unique hairstyle is but questioned how the rapper was going to sleep that night. Let's hope those pigtails can be twisted off and be thrown on the nightstand.
Like what you read? Follow me on Instagram