John Travolta Refutes Sexual Assault Accusations – As Another Accuser Comes Forward.
Team Travolta is refuting accusations that the actor sexually assaulted a male massage therapist in a room at the Beverly Hills Hotel…saying he wasn't even in California at the time. Now, another accuser has filed suit as well.
Team Travolta is refuting accusations that the actor sexually assaulted a male massage therapist in a room at the Beverly Hills Hotel…saying he wasn't even in California at the time. But now, a second accuser has come forward to file charges.
An unidentified man is suing the 58 year old actor for $2 million in punitive damages.
Travolta's rep told Entertainment Weekly: "This lawsuit is a complete fiction and fabrication. None of the events claimed in the suit ever occurred. The plaintiff, who refuses to give their name, knows that the suit is a baseless lie. It is for that reason that the plaintiff hasn't been identified with a name even though it is required to do so."
The accused claims Travolta made unwanted sexual advances while in a private bungalow during a Jan. 16, 2012, massage appointment.  Travolta's rep says the actor will get the case thrown out and then sue the attorney and Plaintiff for malicious prosecution.
TMZ has the lawsuit documents here. (Lots of adult content, so be forewarned!)
The suit cliams that Travolta saw the masseur's ad online, and scheduled an appointment for $200 an hour. The masseur then met up with a black Lexus SUV, driven by Travolta. (The masseur claims he did not know it was going to be Travolta when the appointment was booked.)
The accusations only get more graphic from there… Yes, Travolta has faced allegations of homosexuality before, but these do get a little hard to believe, especially when the accuser alleged that Travolta then told him that he credits some of his career success due to sexual favors given to TV execs during his "Welcome Back Kotter" days. That sounds like a strange thing to say while trying to get a massage therapist to get intimate with you. That said, it seems like a lot of effort to hire a lawyer and sue if none of it were true. (Unless they were hoping to get away with a big settlement before things got out.)
MEANWHILE…. Gawker is now reporting that another accuser, this one a masseur in Atlanta, is making similar claims. The lawsuit has been filed by the same attorney from the first claim, and again, the Travolta camp is promising to debunk the accusations and then sue the accuser.
Additional, graphic details on what the masseur claims happened that night can be found HERE. 
As we mentioned above, in the case of the first incident, Travolta's team turned to geography to dispute the claim, but this second accuser, based in Atlanta is yet to be disputed geographically. Gawker reports that Travolta was in fact in that city when the alleged incident took place (in late January) shooting a movie.
Doe Plaintiff No. 2 claims to have "substantial documentation and numerous witnesses regarding the substance of Travolta's actions." Both accusers are represented by the same attorney, Okorie Okorcha, and both are seeking at least $2 million dollars in damages. 
So… where do you fall in the 'is he or is he' category??
VIDEO: Why Paris Hilton Is A Chameleon.
Paris Hilton sat down with me and Makho Ndlovu at the People Now studios to talk about her new fragrance "Electrify," the first song she plays when she's DJ'ing, and what character's she likes the play… in real life!
What an amazing time it is visiting and guest co-hosting People Now. The people on camera and behind the scenes couldn't be more kind and welcoming! And Paris herself was absolutely charming and sweet.
Watch How This Hasselhoff Deepfake Takes Years Off The Actor!
Visual effects artist Chris Ume takes countless images of David Hasselhoff from his past Baywatch days, then creates a younger avator, blending the new, artificial Hof onto the real life Hoff.
The process of this crazy magic? It's called a Deepfake = combining and superimposing existing images and videos onto a source image or video. The process is incredible, and yet still relatively in its infancy. If things keep progressing this genre as we can only expect they will, it's not a stretch to imagine that we could someday see an actor actress play a younger version of themselves so convincingly we won't see how they did it.
To follow more of his work, subscribe to Chris' youtube channel.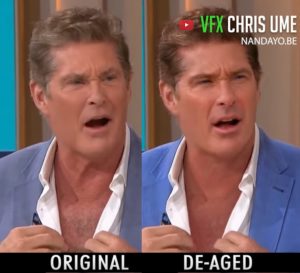 Chatting With Charo: The "Hair" Edition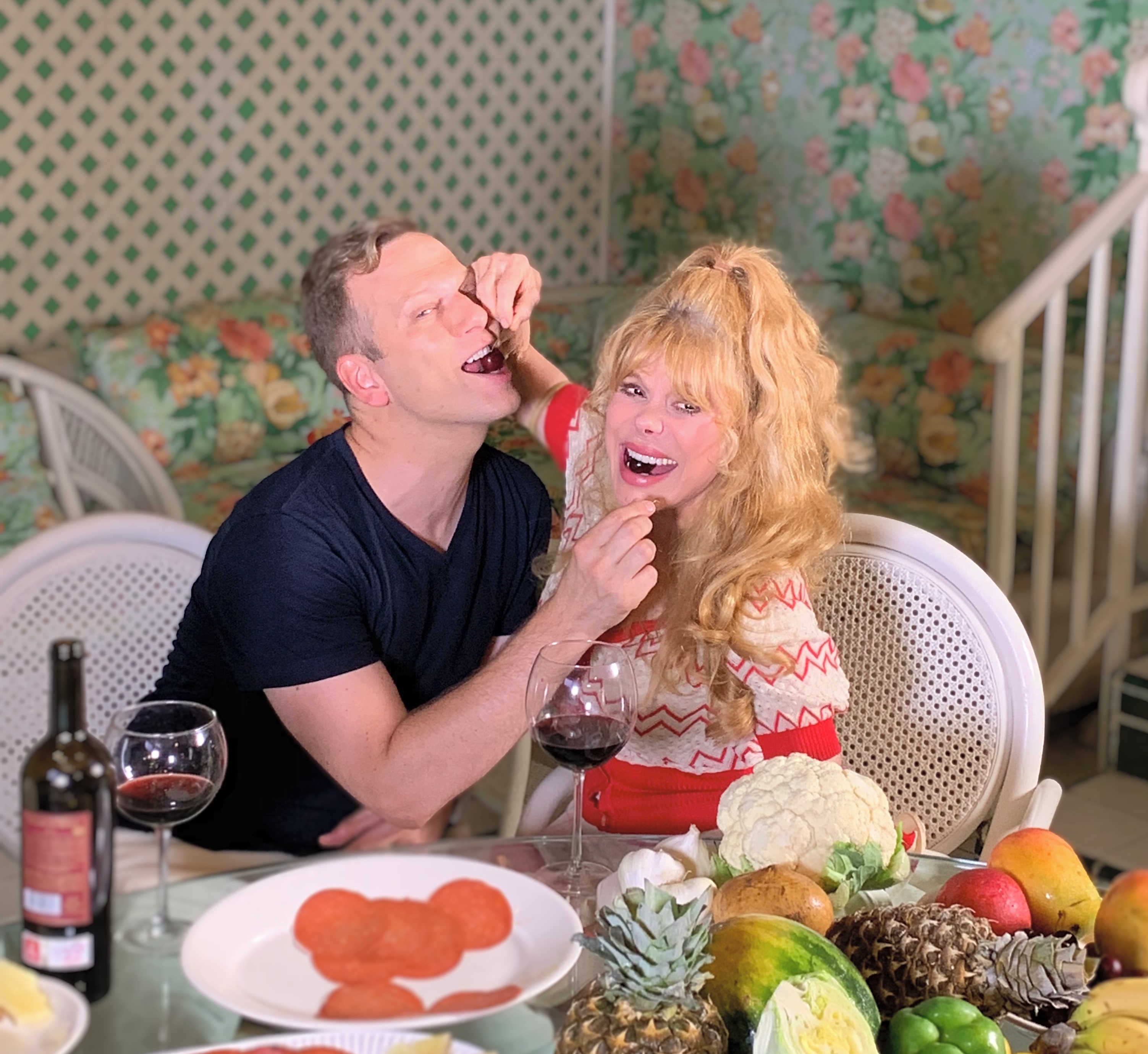 Brace yourself! There is a lot you don't know about Charo's hair! Listen, learn – and laugh your ass off – all along the way!
I got to visit Charo at her home just a week ago (I've known her wonderful family for many years) and we started out chatting about food (which explains all the tapas on the table!) But not so shockingly, we got sidetracked! This conversation about her hair had me laughing until I was crying!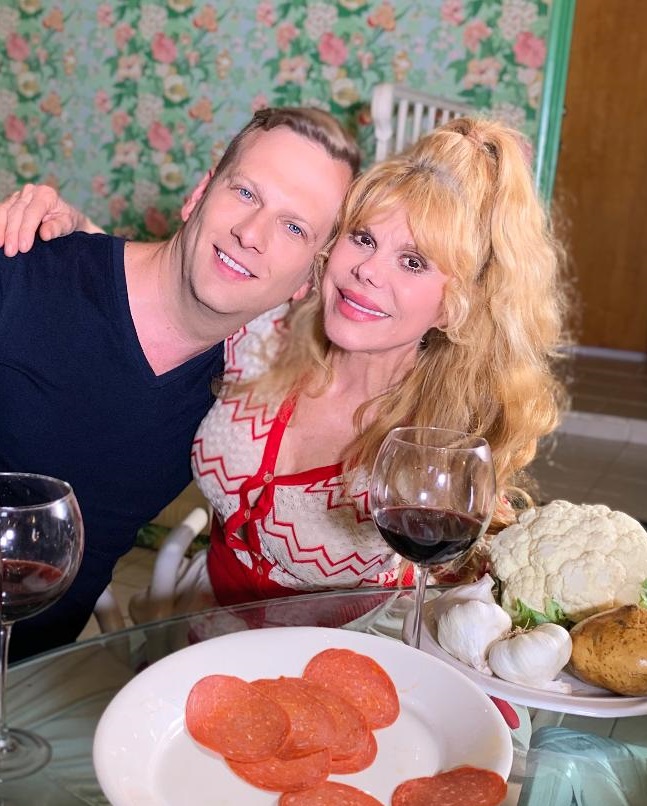 Catch more chatting with charo! Follow her on Twitter!
Follow her on Instagram!
And Hey, why not follow me too! On twitter and instagram!