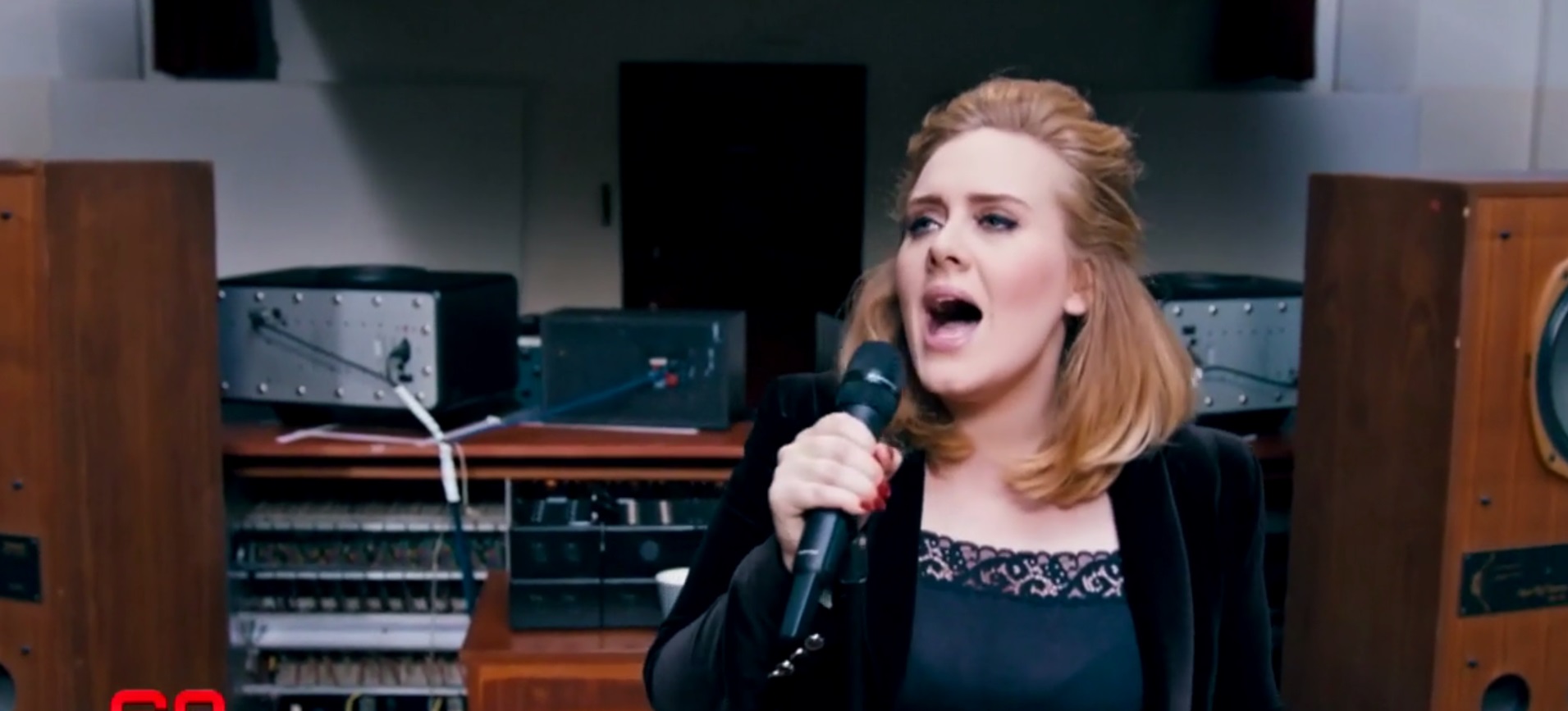 Adele, we're glad you're back. With her third album 25 dropping November 20th, and the world apparently in love with the song 'Hello,' (if sales are any indication, we've all bought it already) we're finally getting a peek at another single from the album.
The songstress gives us a listen to a special performance of her song, 'When We Were Young' on an upcoming episode of Australia's 60 Minutes.
The special promises to give an intimate look at the artist, who says "For the first time in entire my life, I feel like I'm dealing with myself."
The song comes at around 1:34, but do yourself a favor and give the whole video a look!
 A WORLD EXCLUSIVE | Music superstar @Adele​ opens her heart and her studio – 8.10 SUNDAY on #60Mins https://t.co/VCri6PZQh8

— 60 Minutes Australia (@60Mins) November 16, 2015