VIDEO: Wendy Williams and Brian Balthazar Check Out What's Trending Now!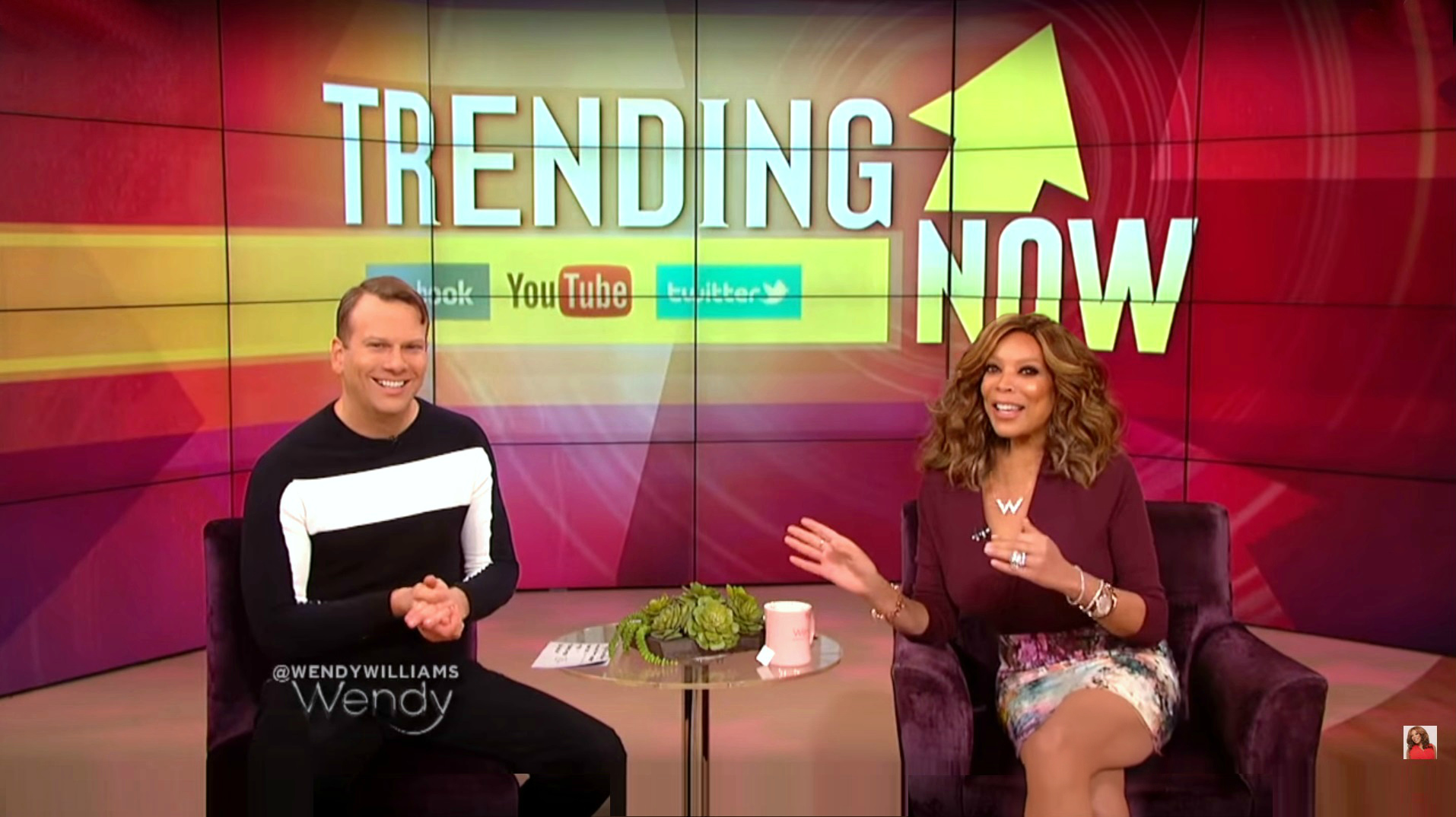 On the Wendy Williams Show this week, Brian Balthazar chatted with Wendy Williams about some of the funniest videos currently trending online! Including a cat love affair gone wrong, a dog with the perfect post, a beatboxing dad, sleeping intern, and one last hairy situation…
TRENDING: How Many Bath Towels Should One Own? Twitter Needs To Know!
Someone is going to have to towel off Twitter after it's latest controversy. We all know the social media app gets wrapped up in all sorts of touchy subjects (I mean who could forget the "Yanni/Laurel" debate that nearly tore this country in two) but this time it's a simple question that seems to have the internet imploding. User @Advil tweeted this:
hello fellow adults. my gf and i have a question… what is the correct amount of towels to own? i said 10 and she looked at me like i was crazy. we have zero frame of reference on the appropriate amount of towels in a household of two.

— abdul (@Advil) February 17, 2019
https://platform.twitter.com/widgets.js
As someone who lives with three other individuals to save on rent, I don't think I am qualified to give my opinion on such luxury items. Instead, here's what some of the tweeters think is the correct answer:
My random rule of thumb: Two full sets for each person in the house, plus a full set for each guest you have space for. If you have a dog, you need approximately 100 more. https://t.co/8aOce2GI3L

— Lauren Morrill (@LaurenEMorrill) February 18, 2019
https://platform.twitter.com/widgets.js
12+
My father's rule of thumb was to have enough to skip laundry for 2 weeks. I keep enough for at least 3. https://t.co/NOwxrDcvlg

— R. A. Scientist (@CoquiTalksTrash) February 18, 2019
https://platform.twitter.com/widgets.js
User @Ashar seems to be a towel expert however, and posted this precise response:
As a couple you should own a minimum of the following

10 Bath Sheets
10 Bath Towels
10 Hand Towels
20 Wash Cloths

Preferably more https://t.co/CWqd8kp5vJ

— Yashar Ali 🐘 (@yashar) February 18, 2019
https://platform.twitter.com/widgets.js
Which left me and fellow user, @Mikel_Jollett asking:
What the hell is a "bath sheet?"

— Mikel Jollett (@Mikel_Jollett) February 18, 2019
https://platform.twitter.com/widgets.js
Never fear, because THERE IS AN ACTUAL CHART WAS MADE FOR AN EMERGENCY SUCH AS THIS.
2. For those asking what a bath sheet is, here's a handy chart.

cc: @Advil @jbillinson pic.twitter.com/p2oYTD0bGI

— Yashar Ali 🐘 (@yashar) February 18, 2019
https://platform.twitter.com/widgets.js
Well I suddenly feel impoverished. I guess I should head to Bed, Bath & Beyond before the inevitable stampeding and consequential towel shortage occurs.
VIDEO:Rolled Ice Cream, Cheetos Bagels And Grasshoppers Are Just Some Of The Unusual Things Brian Balthazar Has Eaten On 'The Wendy Williams Show'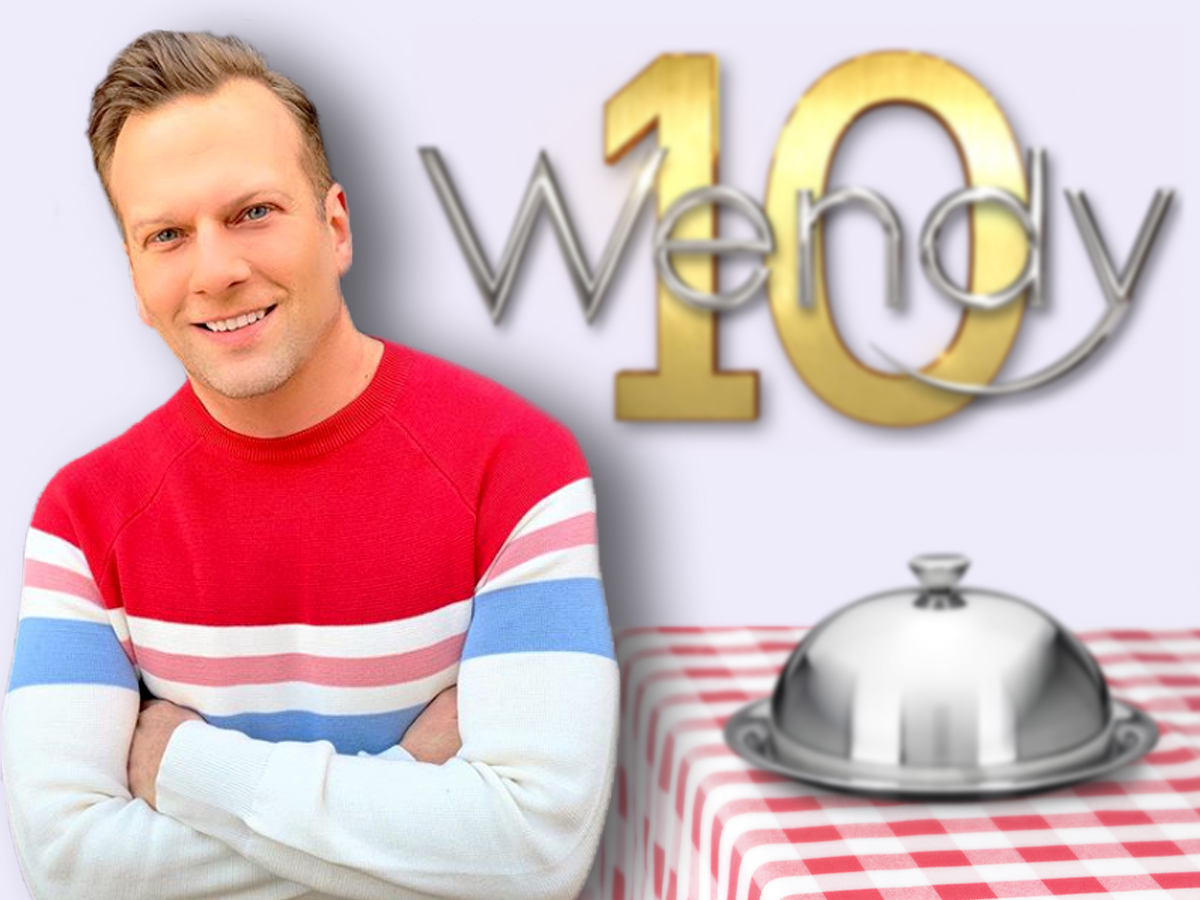 You've seen pop culture expert, Brian Balthazar, appear on The Wendy Williams Show quite a bit over the last few years. He even co-hosted the show on three separate occasions. It wasn't until his last visit where he and Jason Biggs chowed down on a KFC Cheetos Chicken Sandwich that it hit me: Being on the daytime talk show makes Brian Balthazar hungry!

The proof is in the pudding…pun definitely intended. Carla Hall made sure to bring some snacks for Brian when they cohosted together.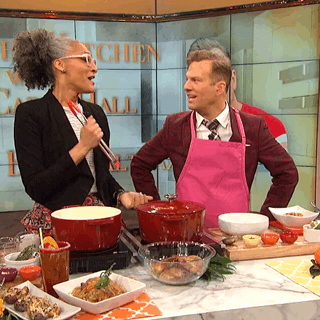 Sure, Wendy is known for telling us to "grab a snack and come on back"…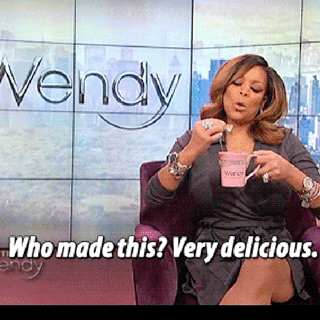 But you'd have to be absolutely famished to want to eat fish sliders at 10am.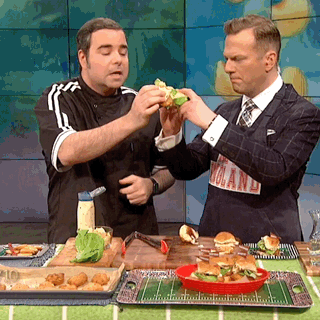 He's gotten so hungry he resorted to eating GRASSHOPPER TACOS on the show!

Could it be that Brian isn't actually hungry though? Could he just be a brave soul willing to be the taste tester so we don't have to? Could my theory be flawed?!
I suddenly feel like maybe we owe Brian a big thanks…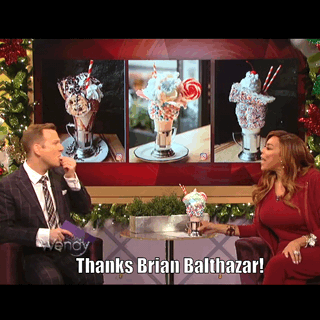 Either way, it's fun to watch! Click below to take a look at a compilation of all the fun stuff Brian Balthazar has eaten on The Wendy Williams Show!
VIDEO: KFC Is Testing A Cheetos Chicken Sandwich That's Finger Lickin' Amazing – Brian Balthazar And Jason Biggs Agree!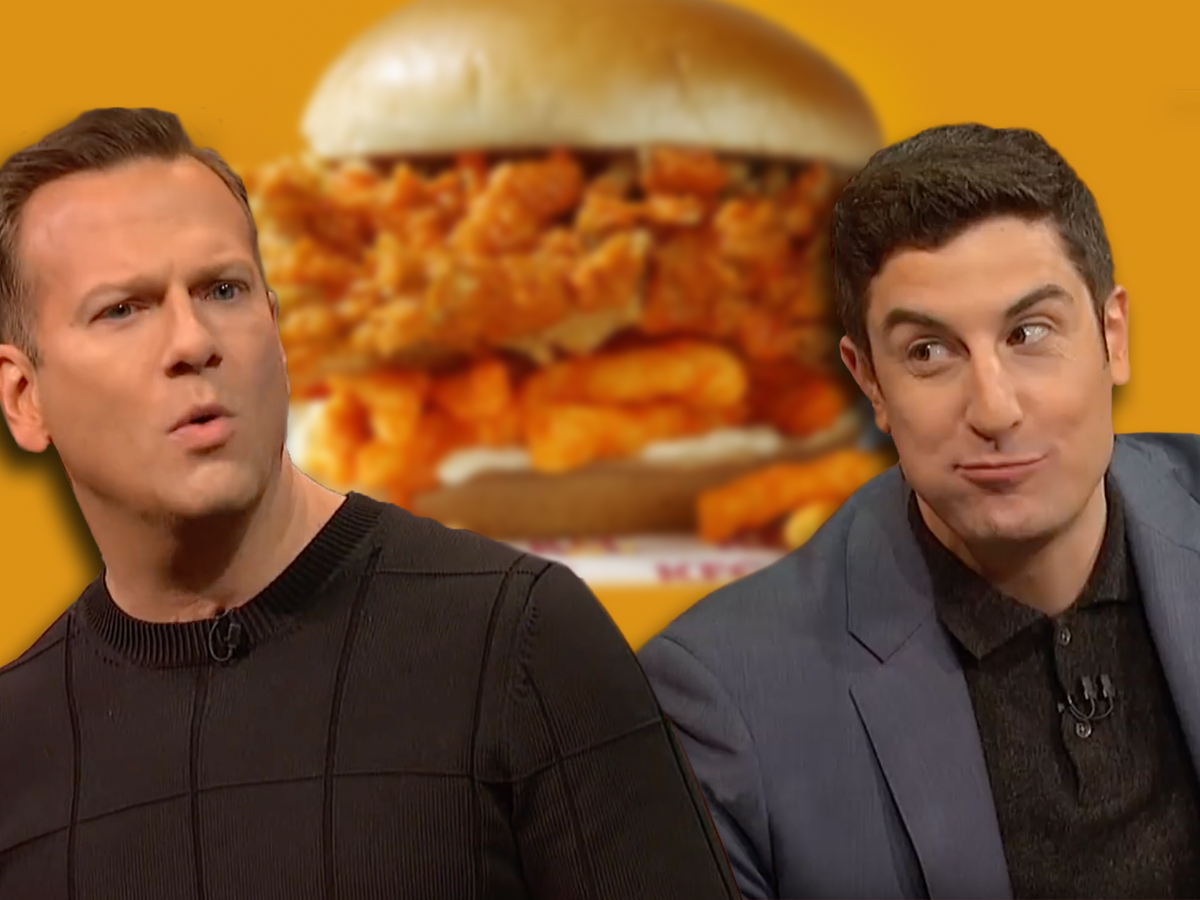 That Colonel Sanders is always up to something. KFC is testing a Cheetos Chicken Sandwich that looks finger lickin' good. Omg I just got why that's their slogan.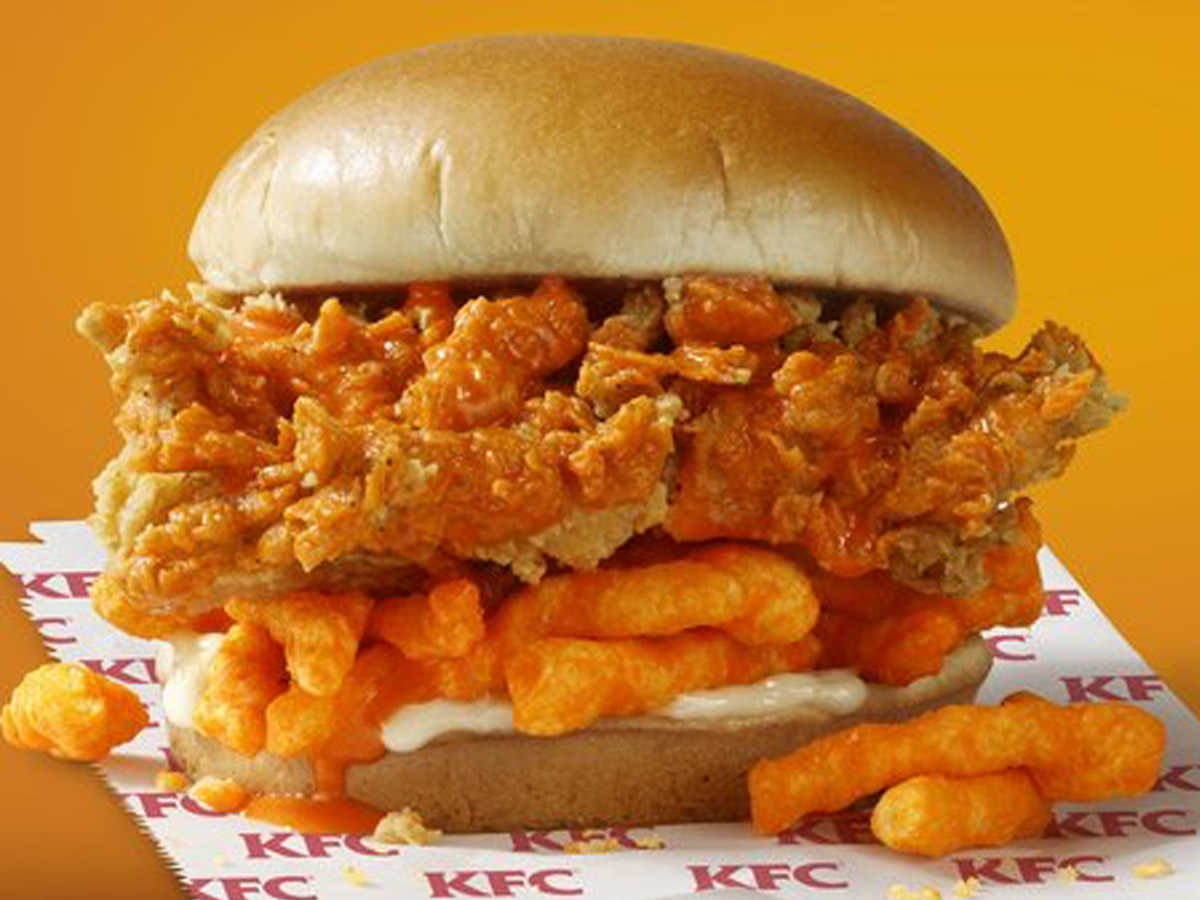 The sandwich is comprised of an extra crispy chicken filet topped with special Cheetos sauce AND mayo with a layer of crunchy Cheetos all stuffed into a toasted bun. Sadly, the new menu item is only being tested in North Carolina, Georgia and Virginia right now. South Carolina should take this personally. I would. But for those us living anywhere else, how are we to know if this sandwich is a crunchy craver or a Kentucky-fried fail?! Well, luckily for us Brian Balthazar stopped by The Wendy Williams Show today to try one out along with substitute host, Jason Biggs.
What's the verdict? Click below to find out!