VIDEO: The Heartwarming Holiday Ad You Need To See
Now for something a little warm and fuzzy on a day we can use it.
Every year, John Lewis holiday commercials pluck at our heart strings with an unusual, often quirky approach to holiday cheer. This year is no exception. This year they tell us the tale of a young girl named Bridget who loves to bounce. But when mom and dad decide to buy her a trampoline, they discover that jumping up and down isn't just for kids!
For more holiday cheer, follow at BrianBalthazar on twitter, AND click HERE to check out more POPgoesTheWeek stories!
Brian Balthazar Hosts Miss Mississippi USA, Crowning First Black Winner In the State's History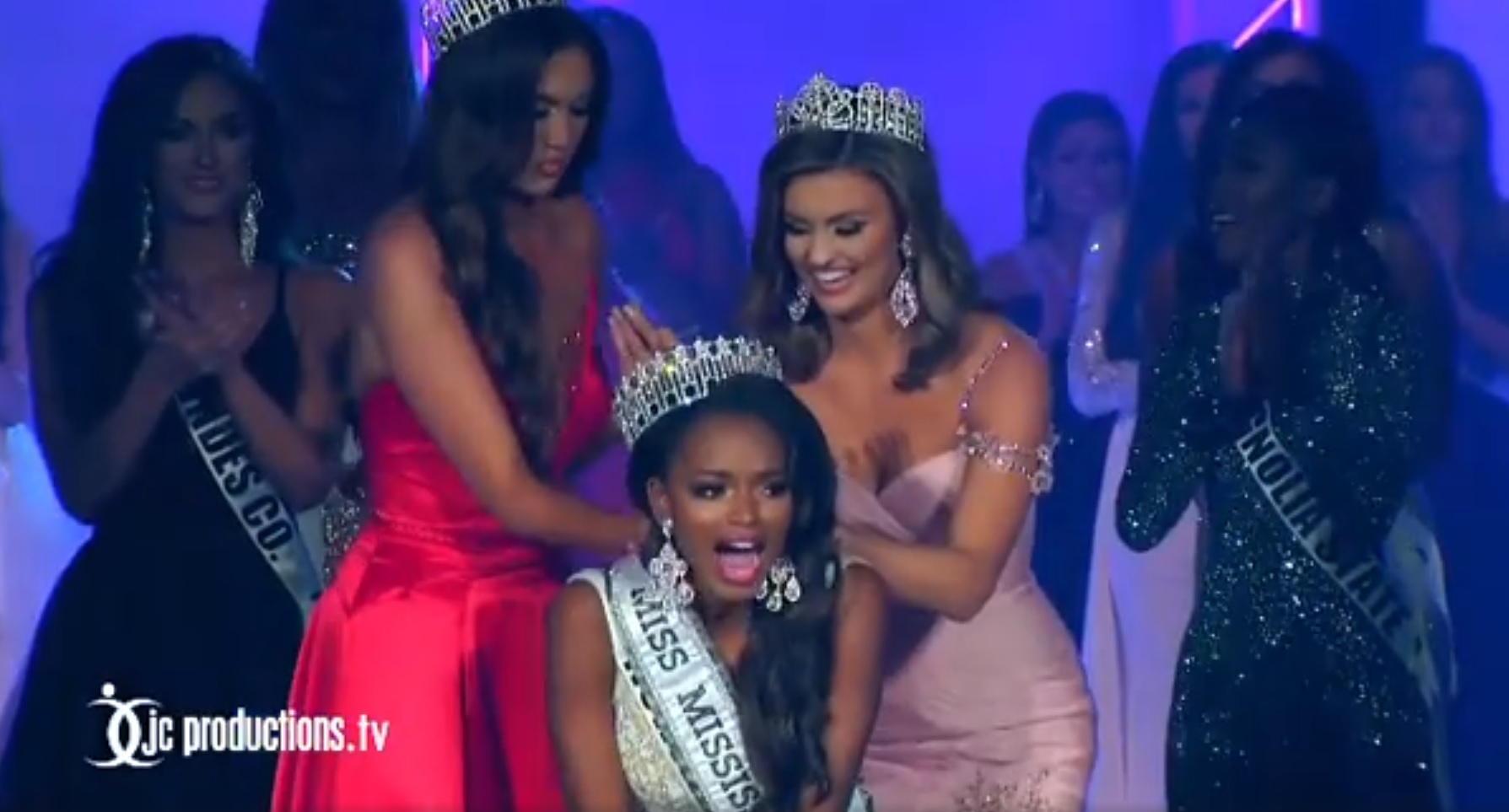 Miss Mississippi USA crowned its first African American winner in the organization's 67-year history.
What an amazing night I had hosting Miss Mississippi USA in Tunica, Mississippi. First of all, I am always impressed by the women competing. They work hard on their education, spend countless hours doing public service work, and many of them have already formed their own charity initiatives before they've even hit 22 years old.
But this one was particularly special because Asya Branch was crowned Miss Mississippi – a beautiful, bright young woman. She will go on to compete in the Miss USA in Nevada later next year.
Branch has dedicated her platform to helping children with a parent in prison. Her own father has been incarcerated more than half of her life, and she has spent those years fighting the stigma and judgement that can come with it.
She told the Clarion Ledger in 2018, "I want to empower people all throughout our state. Not just women, but young children, young men, young adults. Just anyone, young or old, I want to leave some sort of impact in their lives."
Here is the moment she discovered she won. And yes, that's my voice there making the announcement!
MUST WATCH! Travel Back In Time With Elton John In This Heartwarming Holiday Commercial
Sometimes a gift is more than just a gift. This commercial has no words, but through the power of music – (Elton John's music, no less!) tells an amazing story that warms the heart.
SCROLL DOWN FOR THE VIDEO!!!
Titled 'The Boy And The Piano," it shows how the gift of a piano changed the course of a little boy's life. I don't want to say any more! JUST WATCH! It's John Lewis and Partner's annual holiday ad, and they are ALWAYS gorgeous. Below this one, I've posted others that are equally brilliant. Brighten your day with these videos that will fill you with holiday cheer!
Here are the posts from prior years!

VIDEO: These Two Young "Facetime Friends" Meeting For The First Time Will Give You All The Feels
If you watch one video today, watch this one. You'll love it!
Here's the story: Two adult guys who live seven hours apart are best friends – and they have daughters the same age, (Kylie and Jalyssa) but the girls have never met. The girls were introduced via Facetime four years ago, talked every day, and became best friends too.
In this video, watch as their dads surprised them. They didn't know they were going to meet and suddenly they see each other in real life for the first time.
I'm not crying, YOU'RE crying.
Redditor core330 writes:
My best friend and I have daughters the same age. We introduced them via FaceTime 4 years ago. They've talked daily and became best friends. They live 7+ hours away and our schedules never lined up to have them meet in person until this moment. Neither of our daughters knew this was happening.