HILARIOUS! Velcro Lawyers Release Music Video BEGGING You To &*%! Stop Calling Velcro Velcro.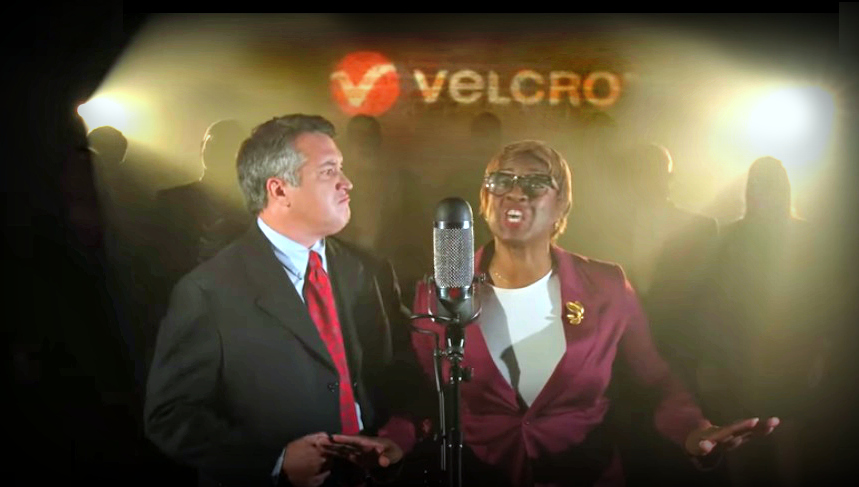 The people behind velcro are so insistent you stop calling velcro velcro that they made a BRILLIANT music video, complete with expletives. It's incredibly well done and manages to explain trademarks and brand itegrity. And they swear. Clever and funny, and if these are really the lawyers they have some pretty damn good voices! They even launched a website to explain why they're doing this.  Check it out! Oh hey, and follow me on twitter!
A News Anchor Tried And Failed To Imitate Cardi B's 'Okurrr' And The Result Is Hilarious
You can't hear Cardi B's name without getting the sudden urge to yell out her signature catchphrase, "Okurr." But not all urges need to be acted upon as this one NBC news anchor discovered. While covering a story about Cardi B's attempt to trademark her catchphrase, Emily Volz asked her co-anchor, Dan Jaehnig, to give his best imitation. To Dan's credit, he quickly admits that he can't roll his R's…as if that is the only problem with his imitation. His parrot like squawk takes everyone by surprise and leaves the entire news room with the case of the giggles.
Click the link below to laugh along…Okurrr!
Like what you read? Follow @ChrisSiretz on Twitter and Instagram
WATCH: This Champagne Tower Video Does Not End Well
This guy will have a story to tell for the rest of his life.
VIRAL: Cat Will Be Staying In This Dog's Bed, Thank You.
Cat's don't care what you want.