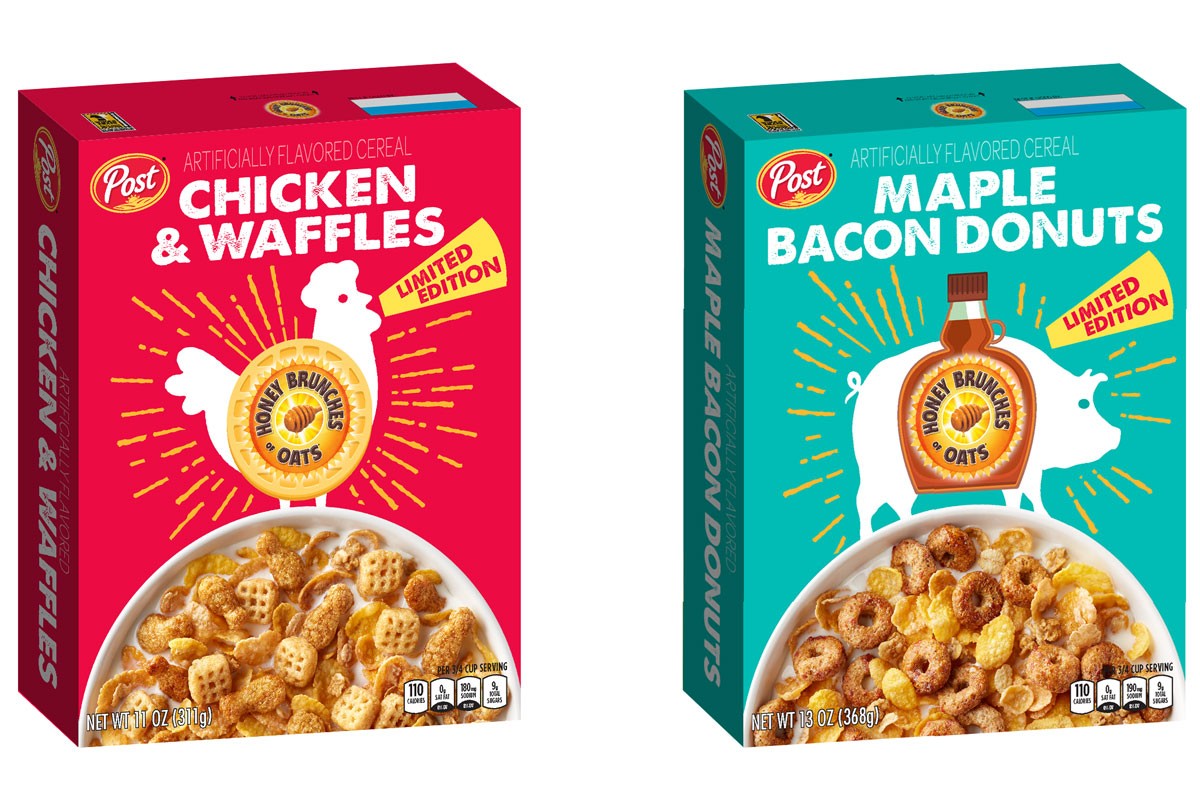 It's national cereal day. Who decides this is a mystery to me, but let's embrace it because it's pretty much the one story in the news that doesn't cause a heated debate… or does it?? Get this… to commemorate the occasion, Post cereals is releasing two different, absolutely controversial cereals: Chicken and Waffle flavored Honey Bunches of Oats, and Maple Bacon flavored Honey Bunches of Oats. Now if you know me, you know I absolutely love a taste test, and as much as I want to roll my eyes at these, you also know I will absolutely try them and post about them later.
But for now, let's put this odd news behind us and have some fun with a cereal poll.
Scroll down the page and pick your favorites for 'Best in Bowl!' Then share the post on facebook and twitter to see how your opinions stack up! (Like bowls, stacking up. Get it? Nevermind.)
For more craziness, follow @BrianBalthazar on instagram and twitter!