Finally an excuse to play with your food.
Breakfast is the most important meal of the day but maybe it can be the most fun too? Well there is a new kitchen gadget in the works that would definitely bring creativity to your morning routine. The Building Brick Waffle Maker turns ordinary waffle batter into interlocking building blocks so you can construct your own carb castle. The waffle maker makes 14 bricks at a time so there are plenty of pieces to play with. The company behind the maker also produces construction plates that make for the perfect base for your waffle creation.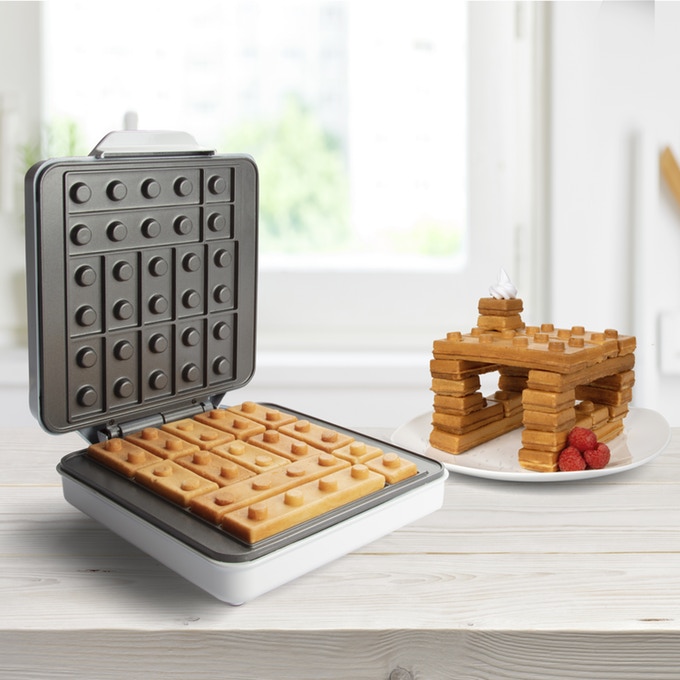 If you're hankering for a waffle brick you might have to wait just a little bit longer sadly. The maker launched on Kickstarter with a goal of raising $7,500. At the time of writing this, the Kickstarter is up to a whopping $77,000! That's a lot of legos! According to the site, pledging $50 will get you one waffle maker, $75 will get you one waffle maker and two construction plates, $95 will get you two waffle makers, and $100 will get you one waffle maker and four construction plates – all of which will be delivered in August 2020.
Maybe it's time to Leggo the Eggo and start making waffle creations at home!
Like what you read? Follow me on Instagram