The one where game night finally kicks into third gear.
It has been 25 years since Friends first aired but I bet it hasn't been a day, a month or even a year since you last saw an episode. The Friends phenomenon is still in full swing. Just last year the show's iconic coffee shop, Central Perk, began popping up as an immersive experience throughout the United States. The show makes headlines whenever one of the six besties finally joins social media and the internet is nearly shattered when they post photos of the whole gang together. Well one Etsy user has brought the sitcom one step further into our homes by creating a Friends version of the classic game, Guess Who.
The game uses the classic format with the exception that all of the faces are now Friends characters. Instead of asking generic questions about eye color or facial hair, you can now ask questions specific to the show to guess who your opponent has chosen. The Etsy user shares some fun question ideas like "Has your character been divorced? Did your character have a stuffed penguin? Was your character ON A BREAK? Did your character have a barcalounger?" Of course the six friends are in the game – Ross, Rachel, Joey, Phoebe, Monica and Chandler – but there are also some lesser featured characters on the board as well. Want to scream to a deity? Choose Janice! Harboring a secret crush on Rachel? Choose Gunther! Receive an accidental, naked lap dance from your son-in-law? Choose Jack Geller! The fun never ends!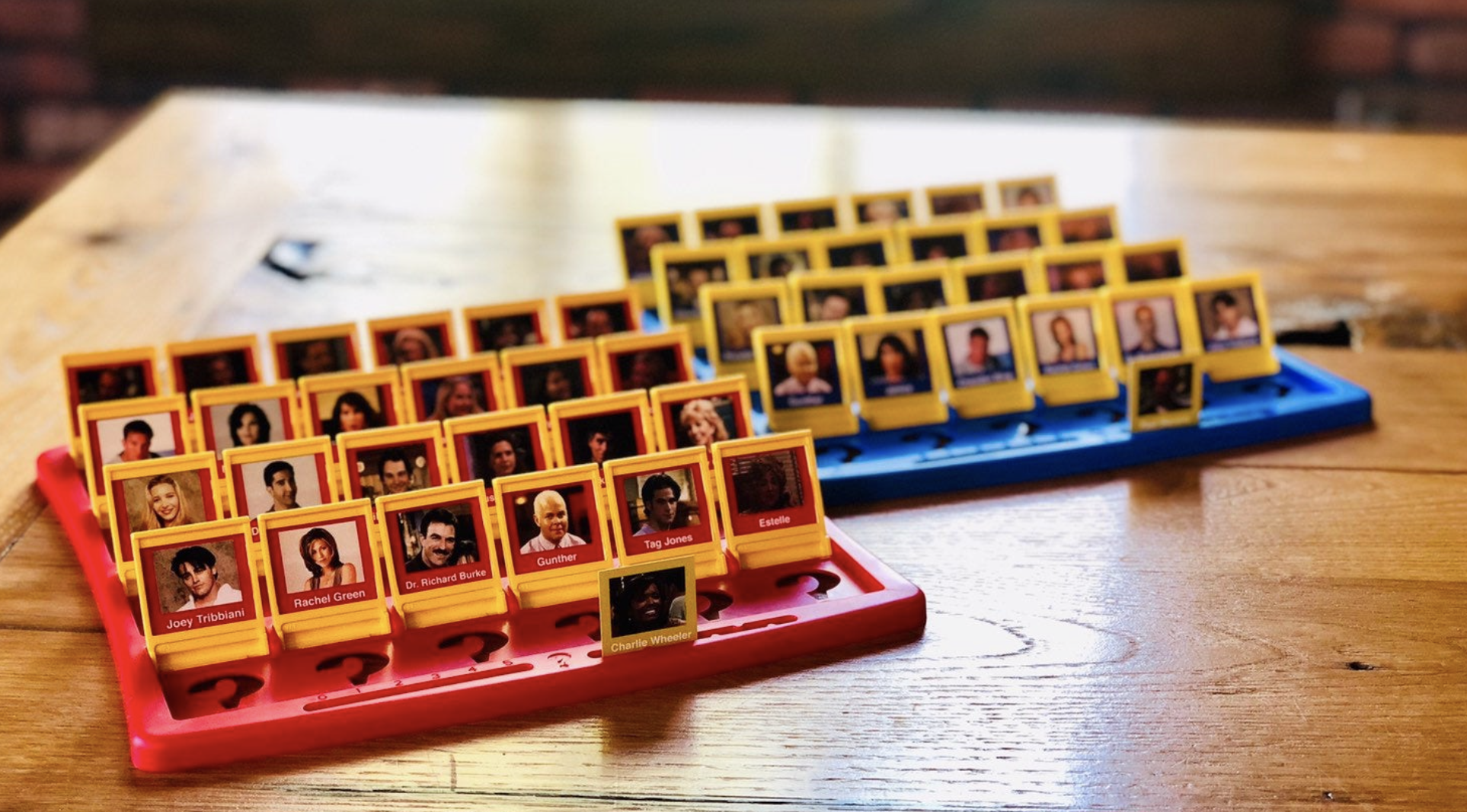 The remixed version of the game is a bit pricier than the classic costing $65 before shipping but Friends fans will agree it's worth it. Don't be a total phalange, check out the Etsy page here and be the coolest one of your friends!
Like what you read? Follow me on Instagram