Shots, thank you for being a friend.
Whip out the patio furniture and head to the lanai because summer is officially here!
What backyard barbecue would be complete without the company of your best gal pals? Well since three-fourths of our favorite girl group are no longer with us, these Golden Girls shot glasses will have to suffice! Toynk Toys just released a line of tiki-styled shot glasses carved to look like the beloved cast of the 80's sitcom. There is Betty White's Rose Nylund in yellow, Rue McClanahan's Blanche Devereaux in red, Bea Arthur's Dorothy Zbornak in green and Estelle Getty's Sophia Petrillo in blue.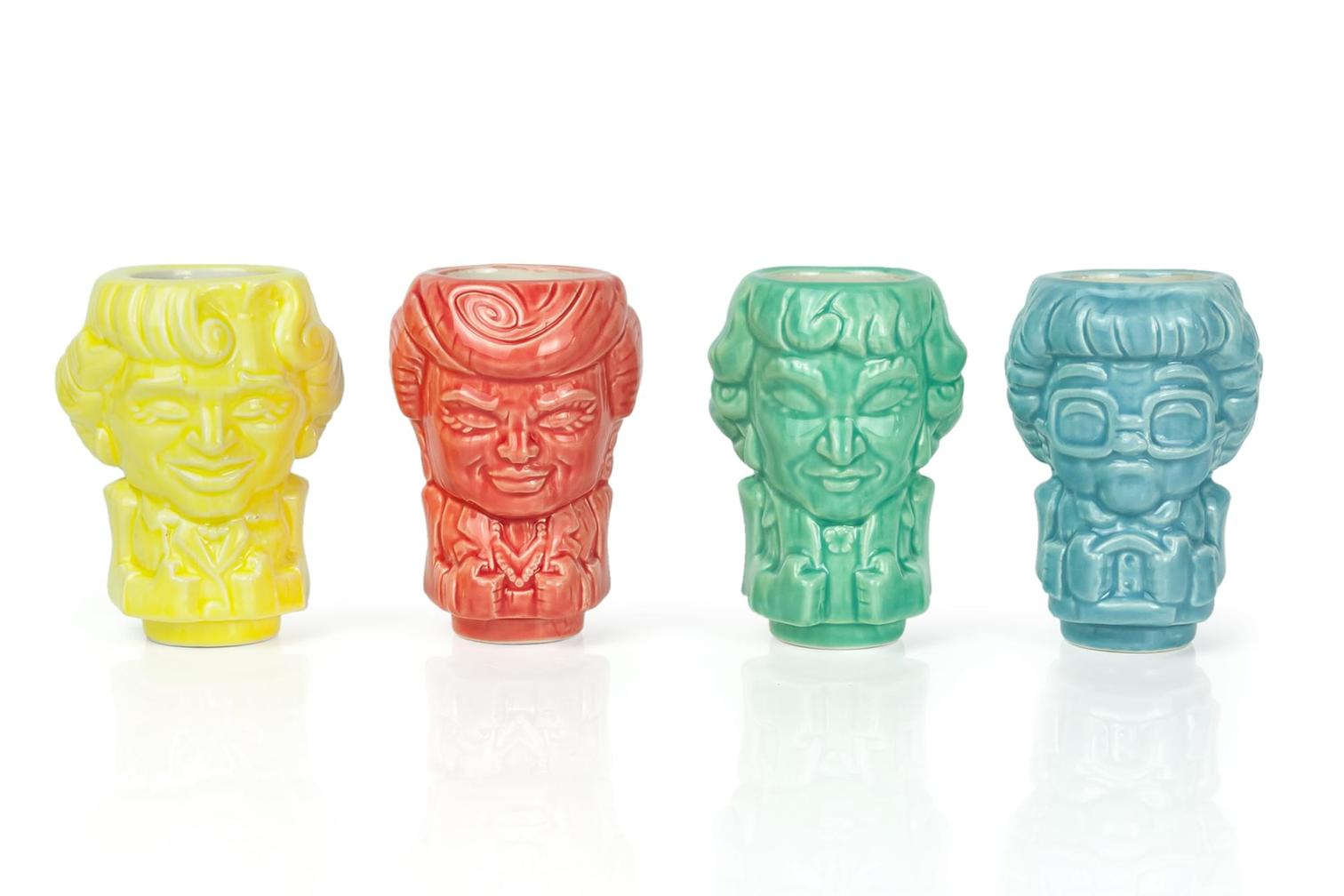 The 2-ounce, ceramic "mini-muglets" are available for preorder now and will be delivered to you on July 9th. It's worth mentioning that the shot glasses are miniature versions of full sized mugs that were released a few months ago. Those sold out quicker than you can say "picture it, Sicily 1937," so you should jump on these muglets asap!
To pre-order the Golden Girls Muglets click here!
Like what you read? Follow me on Instagram