C. Thomas Howell Leaks SPIDERMAN Villian Info?
Remember how all the villains and ideas about THE DARK KNIGHT RISES is being kept secret?  No one is mentioning a word unless Chris Nolan says so.  That's not the case with THE AMAZING SPIDER-MAN.
C. Thomas Howell (yes, THAT C. Thomas Howell from the 80s and THE OUTSIDERS) has
spilled the beans
during a
RetroRadio
podcast that the main villain in the movie will be The Lizard.  He says about his role and the movie:
"There is not a whole lot to talk about…Sony wants us to be hush-hush right now. I play a relatively small role. I play a construction worker whose son is caught in the middle of a battle between the Lizard and Spider-Man on the Manhattan bridge. Spider-Man helps me get my son back from this perilous situation."
Howell goes on to describe the end of the movie:
"There is some payback there at the end of the movie. Spider-man is kind of hurting. I help him when all of the other people won't. Part of the story is, the nation thinks he might be a bad guy. They don't know what to think. Because of my experience on the bridge with my kid, I know he is a good guy. I pitch in and help out at the end."
So Howell starts off by saying there's nothing much to talk about, and then basically gives away some main details for the main villain and ending, all while describing what he does in a minor part as a construction worker. Really?  You have to give all that away and spoil all those plot points?  I really doubt you had to say all that to describe your character.  It's like asking your best friend how a movie was, and he gives away the ending.  But hey, it definitely drew attention to the actor.  Whether it be positive or negative is yet to be seen.
Despite last fall's news that Rhys Ifans was joining the cast as a villain character, there has still been no official confirmation from producers until now.
THE AMAZING SPIDER-MAN will open on U.S. screens in July 2012.
VIDEO: Why Paris Hilton Is A Chameleon.
Paris Hilton sat down with me and Makho Ndlovu at the People Now studios to talk about her new fragrance "Electrify," the first song she plays when she's DJ'ing, and what character's she likes the play… in real life!
What an amazing time it is visiting and guest co-hosting People Now. The people on camera and behind the scenes couldn't be more kind and welcoming! And Paris herself was absolutely charming and sweet.
Watch How This Hasselhoff Deepfake Takes Years Off The Actor!
Visual effects artist Chris Ume takes countless images of David Hasselhoff from his past Baywatch days, then creates a younger avator, blending the new, artificial Hof onto the real life Hoff.
The process of this crazy magic? It's called a Deepfake = combining and superimposing existing images and videos onto a source image or video. The process is incredible, and yet still relatively in its infancy. If things keep progressing this genre as we can only expect they will, it's not a stretch to imagine that we could someday see an actor actress play a younger version of themselves so convincingly we won't see how they did it.
To follow more of his work, subscribe to Chris' youtube channel.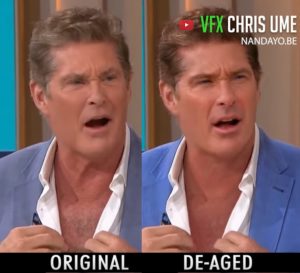 Chatting With Charo: The "Hair" Edition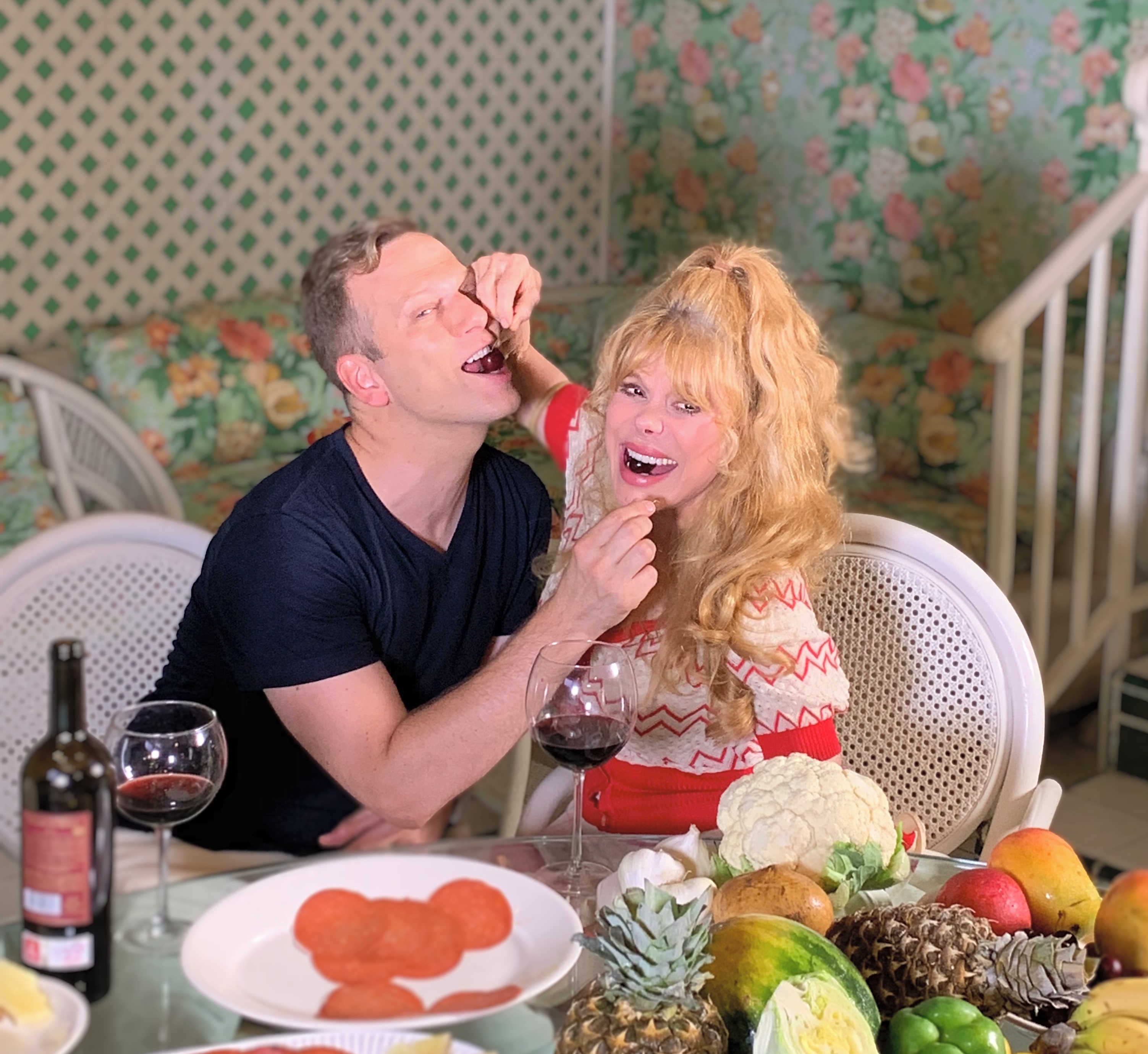 Brace yourself! There is a lot you don't know about Charo's hair! Listen, learn – and laugh your ass off – all along the way!
I got to visit Charo at her home just a week ago (I've known her wonderful family for many years) and we started out chatting about food (which explains all the tapas on the table!) But not so shockingly, we got sidetracked! This conversation about her hair had me laughing until I was crying!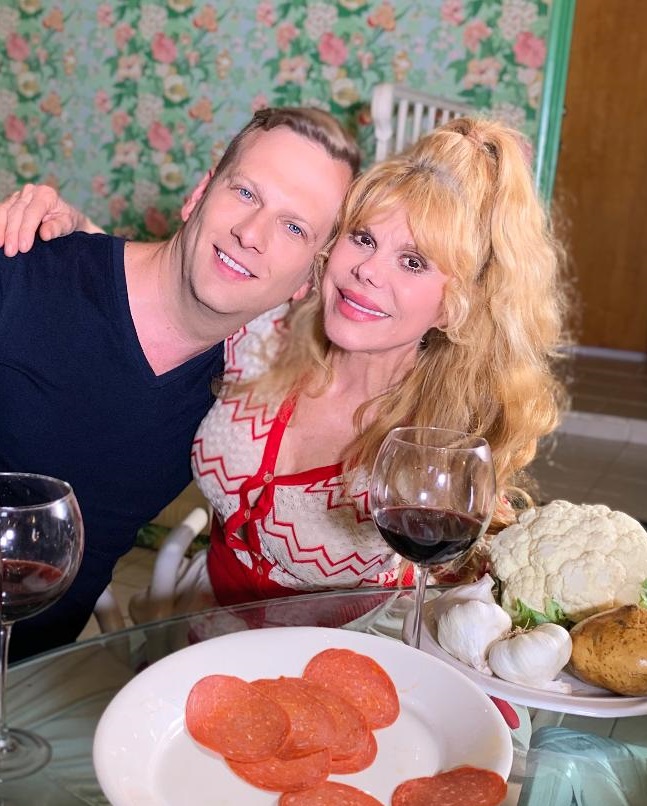 Catch more chatting with charo! Follow her on Twitter!
Follow her on Instagram!
And Hey, why not follow me too! On twitter and instagram!