C. Thomas Howell Leaks SPIDERMAN Villian Info?
Remember how all the villains and ideas about THE DARK KNIGHT RISES is being kept secret?  No one is mentioning a word unless Chris Nolan says so.  That's not the case with THE AMAZING SPIDER-MAN.
C. Thomas Howell (yes, THAT C. Thomas Howell from the 80s and THE OUTSIDERS) has
spilled the beans
during a
RetroRadio
podcast that the main villain in the movie will be The Lizard.  He says about his role and the movie:
"There is not a whole lot to talk about…Sony wants us to be hush-hush right now. I play a relatively small role. I play a construction worker whose son is caught in the middle of a battle between the Lizard and Spider-Man on the Manhattan bridge. Spider-Man helps me get my son back from this perilous situation."
Howell goes on to describe the end of the movie:
"There is some payback there at the end of the movie. Spider-man is kind of hurting. I help him when all of the other people won't. Part of the story is, the nation thinks he might be a bad guy. They don't know what to think. Because of my experience on the bridge with my kid, I know he is a good guy. I pitch in and help out at the end."
So Howell starts off by saying there's nothing much to talk about, and then basically gives away some main details for the main villain and ending, all while describing what he does in a minor part as a construction worker. Really?  You have to give all that away and spoil all those plot points?  I really doubt you had to say all that to describe your character.  It's like asking your best friend how a movie was, and he gives away the ending.  But hey, it definitely drew attention to the actor.  Whether it be positive or negative is yet to be seen.
Despite last fall's news that Rhys Ifans was joining the cast as a villain character, there has still been no official confirmation from producers until now.
THE AMAZING SPIDER-MAN will open on U.S. screens in July 2012.
Laura Dern Honors Her Parents In Touching Academy Award Win Speech
Laura Dern, who has been slaying awards season this year for her role in "Marriage Story," took home the ultimate prize – a Best Supporting Actress Academy Award – and thanked her actor parents in a touching acceptance speech.
Her parents, actors Diane Ladd and Bruce Dern brought her to the Oscars with them when she was just 7 years old.
"Some say never meet your heroes. I say if you're really blessed, you get them as your parents. I share this with my acting hero my legends, Diane Ladd and Bruce Dern. You got game. I love you."
Dern's mother has been nominated three times, her father twice, but neither have won. Her mother can be seen during the speech crying in the audience.
Congrats Laura!!!
POP UPDATE: Justin Bieber, "Friends" For Life, And The Critics Choice Awards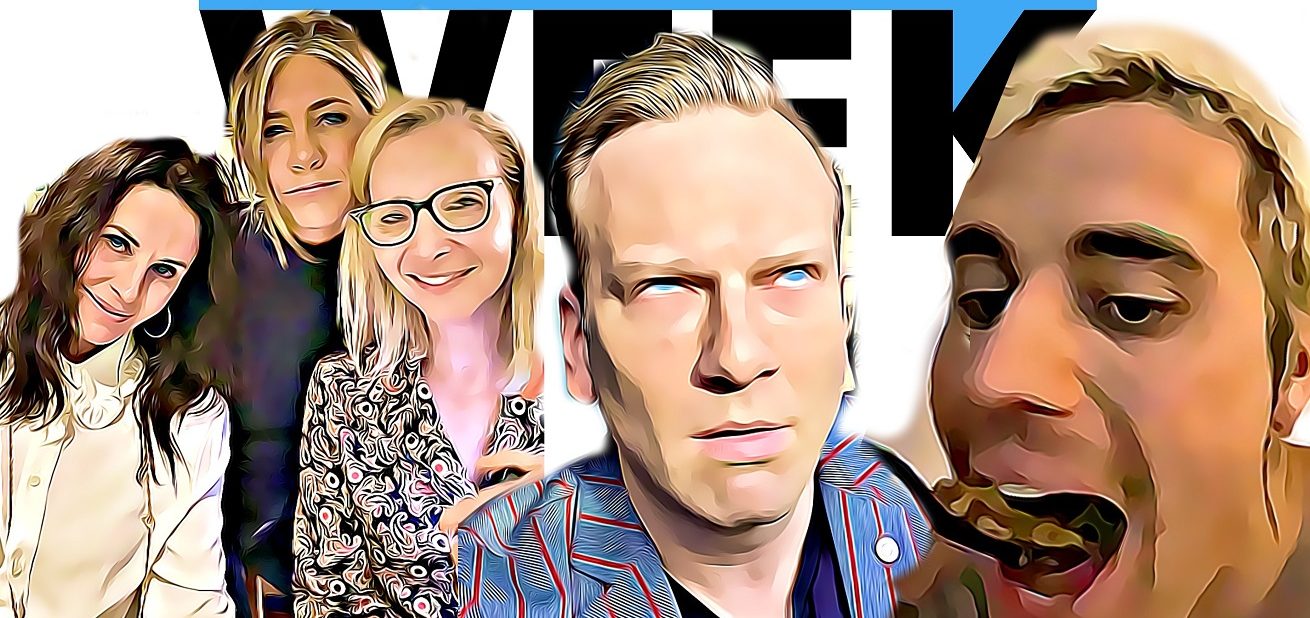 We're going to be doing some quick video updates whenever we can! Here's the latest! Justin Bieber begging for streams, (while you can hear him chew – ew), the ladies of Friends reunited, and mother nature. Take a look!
Courteney Cox's Instagram Caption Is Every Parent With A Teenage Kid
Have you heard? It's 2020 and we're all supposed to music videos on TikTok. Courteney Cox is no exception. The TV star posted an instagram of her and her daughter Coco dancing it out, with the hilarious caption, "Wanna see your child lose their patience? Do a TikTok with them."
Also, how long does it take to actually learn one of these routines? It seems very time consuming.
What I was really hoping for was video of her daughter losing her patience, but what we got was a pretty strong routine!