Busted By Google Street View.
By now you probably already dig Google Street View… it's amazing that Google sends cars (and sometimes bikes) all over the country to take photos of the streets so that you can see what an address looks like on Google Maps. But sometimes, life happens, and moments in time that are best left forgotten are captured forever.
Blogs everywhere have compiled the good, bad and embarassing images captured by Google Maps when the innocent (or rather, guilty) didn't know anyone was looking.
If you decide to pee behind a car in Madrid, choose your spot carefully… Street View may be watching! According to the blog, this shot was removed shortly after it was discovered.
In Rapid City, South Dakota, a man walks out of a gun store with his purchase. I don't know what the hell you shoot with one of those that wouldn't be destroyed completely.
A long night of drinking in England leaves behind cherished memories that will live forever. (Or at least until Google pulls the image, which it reportedly did.)
FYI – Birds were here first, streetview technology.
And in Paris, I'm sure this doll was purchased so this guy can drive in the commuter lanes on the highway. Wait… do they even have commuter lanes on the highways there?
Then head over to Van Ness. Where either a guy has lost his keys, or really wants what's inside this place:
And a painful reminder to YIELD to fire engines. They will not yield to you.
If you have a favorite, send one to me!
CAUGHT ON TAPE: Ryan Seacrest Falls Out Of His Chair On Live TV, Goes Viral
Ryan Seacrest was just trying to catch a flying beach ball. What he caught was the stage floor. This is why people watch live TV…anything can happen, and when it does, you can't tape it over again! Let's see how he feels tomorrow because that looked like it could have hurt! (Is it just my imagination or does it look like his ankle might have gotten caught in the chair?)
Video of Taylor Swift On Painkillers, And Her Reaction To It, Is Adorable.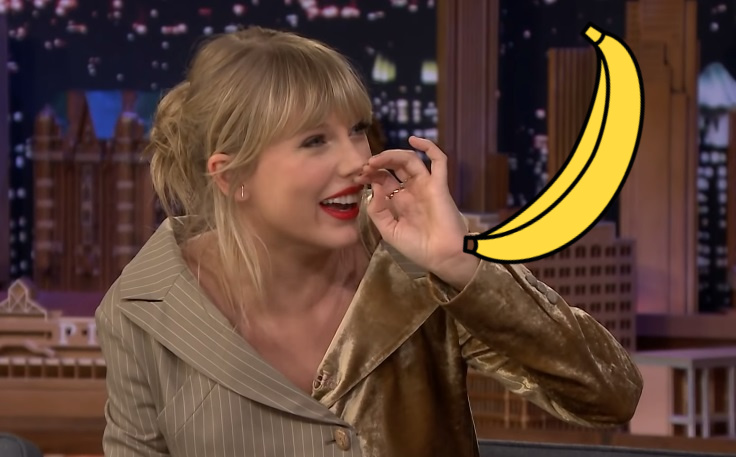 Jimmy Fallon played the ultimate trick on Taylor Swift… somehow managing to get video her own MOTHER took of her after getting Lasik surgery. The result, which captures Swift having an emotional moment over a banana, was played before her eyes on The Tonight Show.
Her reaction is just another reason to love Taylor Swift.
WATCH: Ducks Adorably Eat Peas With The Same Terrifying Fervor As Piranhas Eating Meat
I've never seen ducks eat peas before, but now that I know, I would never get in their way.
Seriously, I've never seen ducks eat peas before, but now that I know, I would never get in their way.
A imgur user named Conniverse has ducks. We're used to feeding ducks when we were kids, things like bread, etc. and that's not a great thing. Ducks need nutrition too, and it turns out peas are just the thing. And GOD do they love them. Get out of their way! They're cute, but holy hell.