Kobe Bryant Fined $100,000 for Gay Slur, Apologizes to Gay Rights Groups
Kobe Bryant is not having a good week.
The LA Lakers star was fined $100,000 this week by the NBA for allegedly calling a referee a homophobic slur during Tuesday's game.
According to UsMagazine, Bryant was penalized by referee Beanie Adams for a technical foul, and the player was caught on live TV calling Adams a "f**king f*ggot."  Not good…
NBA commissioner David Stern responded:
"Kobe Bryant's comment during last night's game was offensive and inexcusable…While I'm fully aware that basketball is an emotional game, such a distasteful term should never be tolerated."
According to TMZ, though, Bryant already apologized for his comment this morning, saying:
"What I said last night should not be taken literally…My actions were out of frustration during the heat of the game, period."
Bryant also spoke with Human Rights Campaign head Joe Solmonese, who told TMZ,
"I applaud Kobe Bryant for his swift apology. We had a very sincere conversation in which he expressed his heartfelt regret for the hurt that his words caused…He told me that it's never OK to degrade or tease, and that he understands how his words could unfortunately give the wrong impression that this is appropriate conduct…At the end of a difficult day, I applaud Kobe for coming forward and taking responsibility for his actions."
Check out the video below
CAUGHT ON TAPE: Ryan Seacrest Falls Out Of His Chair On Live TV, Goes Viral
Ryan Seacrest was just trying to catch a flying beach ball. What he caught was the stage floor. This is why people watch live TV…anything can happen, and when it does, you can't tape it over again! Let's see how he feels tomorrow because that looked like it could have hurt! (Is it just my imagination or does it look like his ankle might have gotten caught in the chair?)
Video of Taylor Swift On Painkillers, And Her Reaction To It, Is Adorable.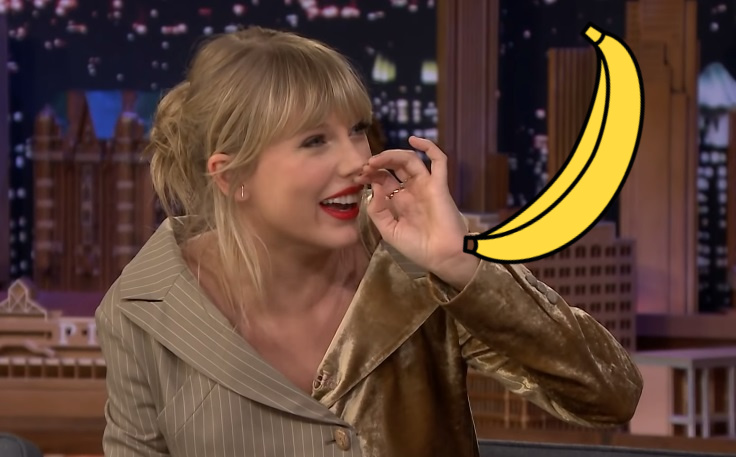 Jimmy Fallon played the ultimate trick on Taylor Swift… somehow managing to get video her own MOTHER took of her after getting Lasik surgery. The result, which captures Swift having an emotional moment over a banana, was played before her eyes on The Tonight Show.
Her reaction is just another reason to love Taylor Swift.
WATCH: Ducks Adorably Eat Peas With The Same Terrifying Fervor As Piranhas Eating Meat
I've never seen ducks eat peas before, but now that I know, I would never get in their way.
Seriously, I've never seen ducks eat peas before, but now that I know, I would never get in their way.
A imgur user named Conniverse has ducks. We're used to feeding ducks when we were kids, things like bread, etc. and that's not a great thing. Ducks need nutrition too, and it turns out peas are just the thing. And GOD do they love them. Get out of their way! They're cute, but holy hell.