Lindsay Lohan May Teach Acting to Homeless. In Real Life. No Movie Role, Here.
Was your first expression when you read that title 'wtf?"  Yeah, so was mine, but the story is completely true!
According to TMZ, as part of her community service, Lohan might teach acting classes at the Los Angeles homeless shelter where she was ordered to spend her time.
The Los Angeles Downtown Women's Center, which looks after homeless women, runs a theater workshop and wants Lohan to share her acting talents.
A spokesperson for the center said the staff was "extremely interested in having Lindsay contribute her talents when she kicks off her 360 hours of community service this week."
The workshop is creatively called Dames Investing in Very Authentic Storytelling, or DIVAS, and includes around 15 women who meet for two hours each week to learn how to express themselves through performing.  Sources said that Lindsay is excited and felt the program would be "a perfect fit for her community service."
Lohan was sentenced to 120 days in jail and ordered to serve 480 hours of community service as a result of a probation violation related to the alleged theft of a necklace from a jewelry store.  360 hours of those hours will be spent at the homeless shelter and 120 hours will be of janitorial work at the Los Angeles County morgue.
The actress was released on bail and planning an appeal against her sentence.
CAUGHT ON TAPE: Ryan Seacrest Falls Out Of His Chair On Live TV, Goes Viral
Ryan Seacrest was just trying to catch a flying beach ball. What he caught was the stage floor. This is why people watch live TV…anything can happen, and when it does, you can't tape it over again! Let's see how he feels tomorrow because that looked like it could have hurt! (Is it just my imagination or does it look like his ankle might have gotten caught in the chair?)
Video of Taylor Swift On Painkillers, And Her Reaction To It, Is Adorable.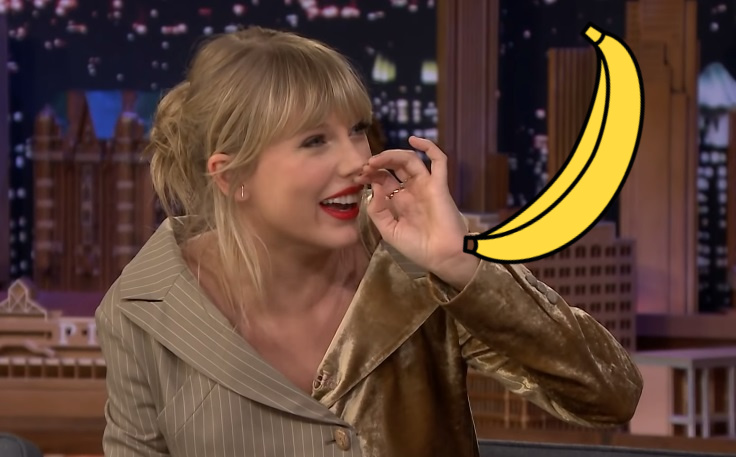 Jimmy Fallon played the ultimate trick on Taylor Swift… somehow managing to get video her own MOTHER took of her after getting Lasik surgery. The result, which captures Swift having an emotional moment over a banana, was played before her eyes on The Tonight Show.
Her reaction is just another reason to love Taylor Swift.
WATCH: Ducks Adorably Eat Peas With The Same Terrifying Fervor As Piranhas Eating Meat
I've never seen ducks eat peas before, but now that I know, I would never get in their way.
Seriously, I've never seen ducks eat peas before, but now that I know, I would never get in their way.
A imgur user named Conniverse has ducks. We're used to feeding ducks when we were kids, things like bread, etc. and that's not a great thing. Ducks need nutrition too, and it turns out peas are just the thing. And GOD do they love them. Get out of their way! They're cute, but holy hell.