Lady Gaga Being Sued By Former Assistant For A LOT of Money
Lady Gaga may love her little monsters, but apparently, she doesn't feel the same about her former assistant!
Lady Gaga may love her little monsters, but apparently, she doesn't feel the same about her former assistant!
According to MSNBC, Gaga's former assistant is claiming that she owes her nearly $400,000 in overtime pay over the span of a year and a half!
Jennifer L. O'Neill says that she worked 7,168 hours of overtime during her period of employment (from the end of 2009 to March of 2011).  She was paid $1,000 per week for her time in 2009 and then an annual salary of $75,000, but that didn't account for the time "not only in [Gaga's] home, but also during her travels to her global concert tours, from city to city throughout the world, at locales including stadiums, private jets, fine hotel suites, yachts, ferries, trains and tour buses."
O'Neill is demanding at least $393,014.  A rep for Gaga tells E! News, however that "Jennifer O'Neill's lawsuit is completely without merit."
Laura Dern Honors Her Parents In Touching Academy Award Win Speech
Laura Dern, who has been slaying awards season this year for her role in "Marriage Story," took home the ultimate prize – a Best Supporting Actress Academy Award – and thanked her actor parents in a touching acceptance speech.
Her parents, actors Diane Ladd and Bruce Dern brought her to the Oscars with them when she was just 7 years old.
"Some say never meet your heroes. I say if you're really blessed, you get them as your parents. I share this with my acting hero my legends, Diane Ladd and Bruce Dern. You got game. I love you."
Dern's mother has been nominated three times, her father twice, but neither have won. Her mother can be seen during the speech crying in the audience.
Congrats Laura!!!
POP UPDATE: Justin Bieber, "Friends" For Life, And The Critics Choice Awards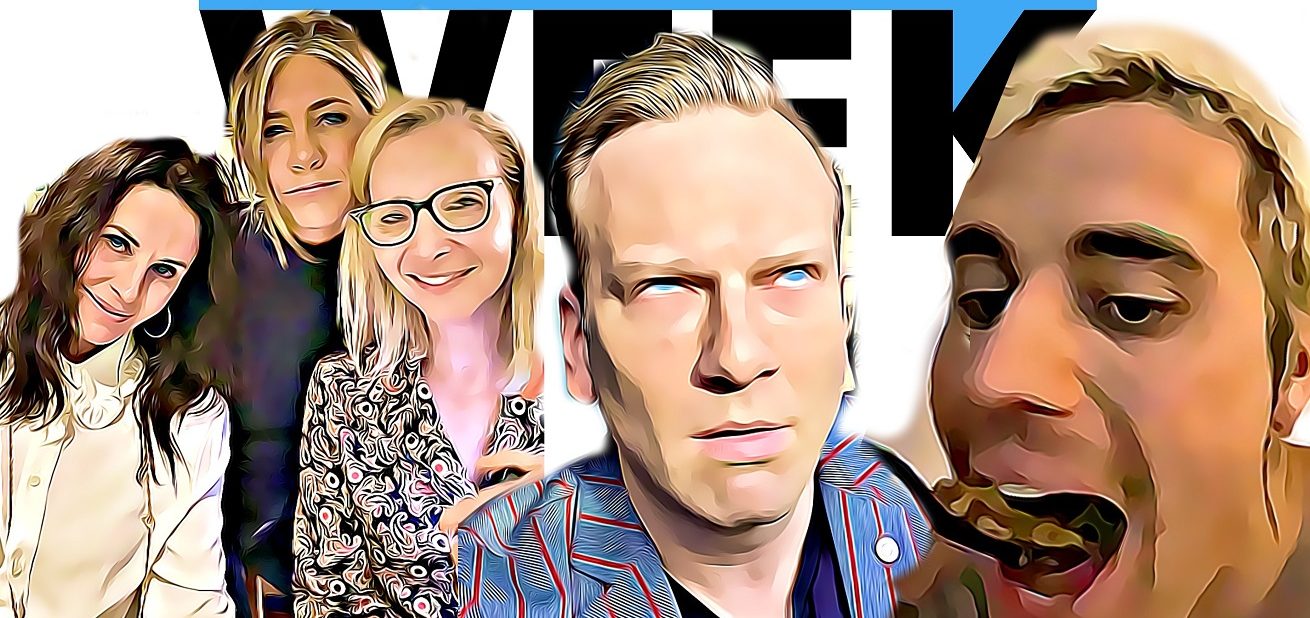 We're going to be doing some quick video updates whenever we can! Here's the latest! Justin Bieber begging for streams, (while you can hear him chew – ew), the ladies of Friends reunited, and mother nature. Take a look!
Courteney Cox's Instagram Caption Is Every Parent With A Teenage Kid
Have you heard? It's 2020 and we're all supposed to music videos on TikTok. Courteney Cox is no exception. The TV star posted an instagram of her and her daughter Coco dancing it out, with the hilarious caption, "Wanna see your child lose their patience? Do a TikTok with them."
Also, how long does it take to actually learn one of these routines? It seems very time consuming.
What I was really hoping for was video of her daughter losing her patience, but what we got was a pretty strong routine!