At 50, Actress Kristy McNichol Comes Out As A Lesbian To Combat Bullying
Kristy McNichol was once the hottest young actress in Hollywood. Then, she practically disappeared. Now, as she nears age 50, she is coming out publicly as a lesbian.
During her younger years, Kristy McNichol was arguably the hottest young actress in Hollywood. From her early days on the series Family, to Empty Nest, and a gazillion guest roles and TV movies in between. Then, she practically disappeared. Now, as she nears age 50, she is coming out publicly as a lesbian.
McNichol has been in a twenty year relationship with her partner Martie Allen. (the photo at left is the happy couple.) In her 'coming out' interview with People Magazine, she says she decided to open up to combat the bullying of gay and lesbian youth.
"She hopes that coming out can help kids who need support … She would like to help others who feel different," her publicist said to PEOPLE.
Despite an incredibly successful childhood in show business, that success would ultimately turn into a troubled young adult life. She eventually came to blame her depression, panic and emotional breakdowns on a delayed reaction to her unusual life as a child star. "From the time I was very young," she said back in 1989, "I was a professional, making money and assuming responsibilities. I didn't live the life of a child. I was living the life of a 30-year-old." She was eventually diagnosed with bipolar disorder and left show business.
Until now, McNichol frequently dodged questions about her sexual orientation. Our best to Kristy for her determination and courage in coming out to help others.
To learn how you can help stop anti-gay bullying, visit the "It Gets Better" project by visiting www.itgetsbetter.org.
For more entertainment news, follow @BrianBalthazar on twitter.
Laura Dern Honors Her Parents In Touching Academy Award Win Speech
Laura Dern, who has been slaying awards season this year for her role in "Marriage Story," took home the ultimate prize – a Best Supporting Actress Academy Award – and thanked her actor parents in a touching acceptance speech.
Her parents, actors Diane Ladd and Bruce Dern brought her to the Oscars with them when she was just 7 years old.
"Some say never meet your heroes. I say if you're really blessed, you get them as your parents. I share this with my acting hero my legends, Diane Ladd and Bruce Dern. You got game. I love you."
Dern's mother has been nominated three times, her father twice, but neither have won. Her mother can be seen during the speech crying in the audience.
Congrats Laura!!!
POP UPDATE: Justin Bieber, "Friends" For Life, And The Critics Choice Awards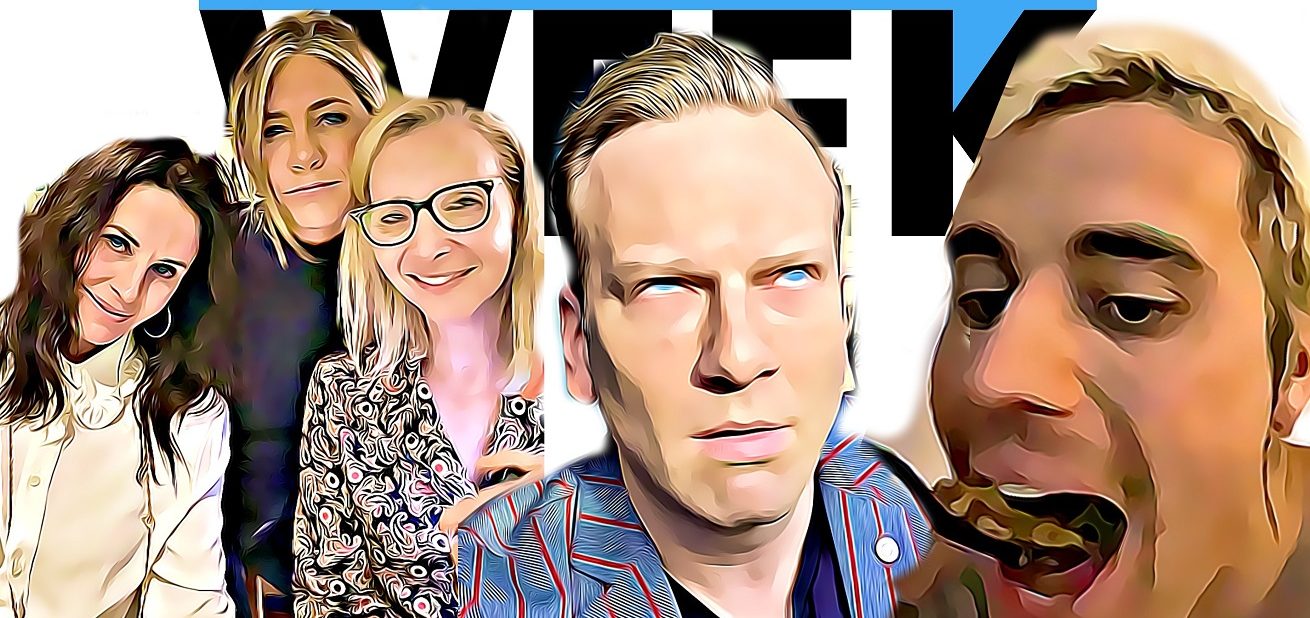 We're going to be doing some quick video updates whenever we can! Here's the latest! Justin Bieber begging for streams, (while you can hear him chew – ew), the ladies of Friends reunited, and mother nature. Take a look!
Courteney Cox's Instagram Caption Is Every Parent With A Teenage Kid
Have you heard? It's 2020 and we're all supposed to music videos on TikTok. Courteney Cox is no exception. The TV star posted an instagram of her and her daughter Coco dancing it out, with the hilarious caption, "Wanna see your child lose their patience? Do a TikTok with them."
Also, how long does it take to actually learn one of these routines? It seems very time consuming.
What I was really hoping for was video of her daughter losing her patience, but what we got was a pretty strong routine!