"House" Will Be Ending At the End of This Season
Sorry, "House" fans: it has been officially announced that your favorite emotionally-challenged Doc is leaving the air at the end of this season.
Sorry, "House" fans: it has been officially announced that your favorite emotionally-challenged Doc is leaving the air at the end of this season.
The announcement came yesterday in the form of a joint statement from the network, show bosses and star Hugh Laurie.  It was said that everyone involved wanted to make it clear that the decision to take "House" off the air was that of the show creators and Hugh Laurie, and not because of a network cancellation.
Read below for both statements, including a very heartfelt thank you to fans from Executive Producers David Shore, Katie Jacobs and Hugh Laurie:
Statement from Fox President Kevin Reilly:
While it's with much regret, and a lump in our throats, we respect the decision Hugh, David [Shore] and Katie [Jacobs] have made. A true original on the page and amazingly brought to life by Hugh Laurie, there is only one Dr. House. For eight seasons, the entire House team has given us—and fans around the world—some of the most compelling characters and affecting stories ever seen on television. They have been creatively tenacious and collaborative throughout this incredible run, and they are amongst the most superior talents in the business. For all the above, we wholeheartedly thank them, and the fans who have supported the show.
Statement from House Executive Producers David Shore, Katie Jacobs and Hugh Laurie:
After much deliberation, the producers of House M.D. have decided that this season of the show, the 8th, should be the last. By April this year they will have completed 177 episodes, which is about 175 more than anyone expected back in 2004.
The decision to end the show now, or ever, is a painful one, as it risks putting asunder hundreds of close friendships that have developed over the last eight years—but also because the show itself has been a source of great pride to everyone involved.
Since it began, House has aspired to offer a coherent and satisfying world in which everlasting human questions of ethics and emotion, logic and truth, could be examined, played out, and occasionally answered. This sounds like fancy talk, but it really isn't. House has, in its time, intrigued audiences around the world in vast numbers, and has shown that there is a strong appetite for television drama that relies on more than prettiness or gun play.
But now that time is drawing to a close. The producers have always imagined House as an enigmatic creature; he should never be the last one to leave the party. How much better to disappear before the music stops, while there is still some promise and mystique in the air.
The producers can never sufficiently express their gratitude to the hundreds of dedicated artists and technicians who have given so generously of their energy and talent to make House the show it has been—and perhaps will continue to be for some time, on one cable network or another.
The makers of House would also like to thank Fox Broadcasting and Universal Television for supporting the show with patience, imagination and large quantities of good taste. The Studio-As-Evil-Adversary is one of the many clichés that House has managed to avoid, and for that the cast and crew are deeply grateful.
Lastly, the audience: Some have come and some have gone, obviously. This is to be expected in the life of any show. But over the course of the last eight years, the producers of House have felt immensely honored to be the subject of such close attention by an intelligent, discriminating, humane and thoughtful—not to mention numerous—audience. Even the show's detractors have been flattering in their way.
Making the show has felt like a lively and passionate discussion about as many different subjects as could possibly be raised in 177 hours. The devotion and generosity of our viewers has been marvelous to behold.
So, finally, everyone at House will bid farewell to the audience and to each other with more than a few tears, but also with a deep feeling of gratitude for the grand adventure they have been privileged to enjoy for the last eight years. If the show lives on somewhere, with somebody, as a fond memory, then that is a precious feat, of which we will always be proud.
There Is A New Reality Show Where 15 Men Compete For A Chance To Impregnate One Lucky Woman
An unrivaled "mother of all reality shows."
We've seen contestants compete for love, money and fame on reality television but never a baby. We are truly living in unprecedented times.
The newest reality show making waves is called Labor Of Love, which premiered on Fox last night, as it follows a 41-year old divorcee on her quest to get knocked up. Kristy is recently single and tired of navigating through the dating world to find the man she would like to procreate with, so when all else failed she turned to reality tv. I guess Craigslist has grown too cliché? With her eggs frozen and a fertility doctor on standby, Kristy now has to choose between 15 lucky(?) hopefuls as they all vie for a chance to put their bun in her magic oven. According to the show's trailer these hunky men "are ready to skip the dating and go straight to baby making"…which just sounds like the Tinder of reality television to me.
The new show is being produced and hosted by Kristin Davis of Sex and the City fame and the irony isn't lost here when you remember just how badly Charolette wanted a husband and kids. Davis helps Kristy on her journey by hosting a series of challenges for the competitors which, according to the trailer, will be filled with things like contraction stimulators and costumed black bears. This show is really striving for the "most outrageous" superlative. On last night's episode the men were given a hand's on challenge as they each had to hop into a port-a-potty and deposit their…uh specimen…into a cup. Then, on national television, their results were measured and ranked according to fertility. I guess we can call it "must seed" tv.
With all the things we've seen on reality television over the years Labor Of Love isn't the most preposterous thing to emblazon our screens but it's definitely high on the list. You can catch the show every Thursday night on Fox and for a tease of what's to come this season, check out the trailer below!
Like what you read? Follow me on Instagram
The Trailer For Michelle Obama's 'Becoming' Is The Glimmer Of Hope We All Need Right Now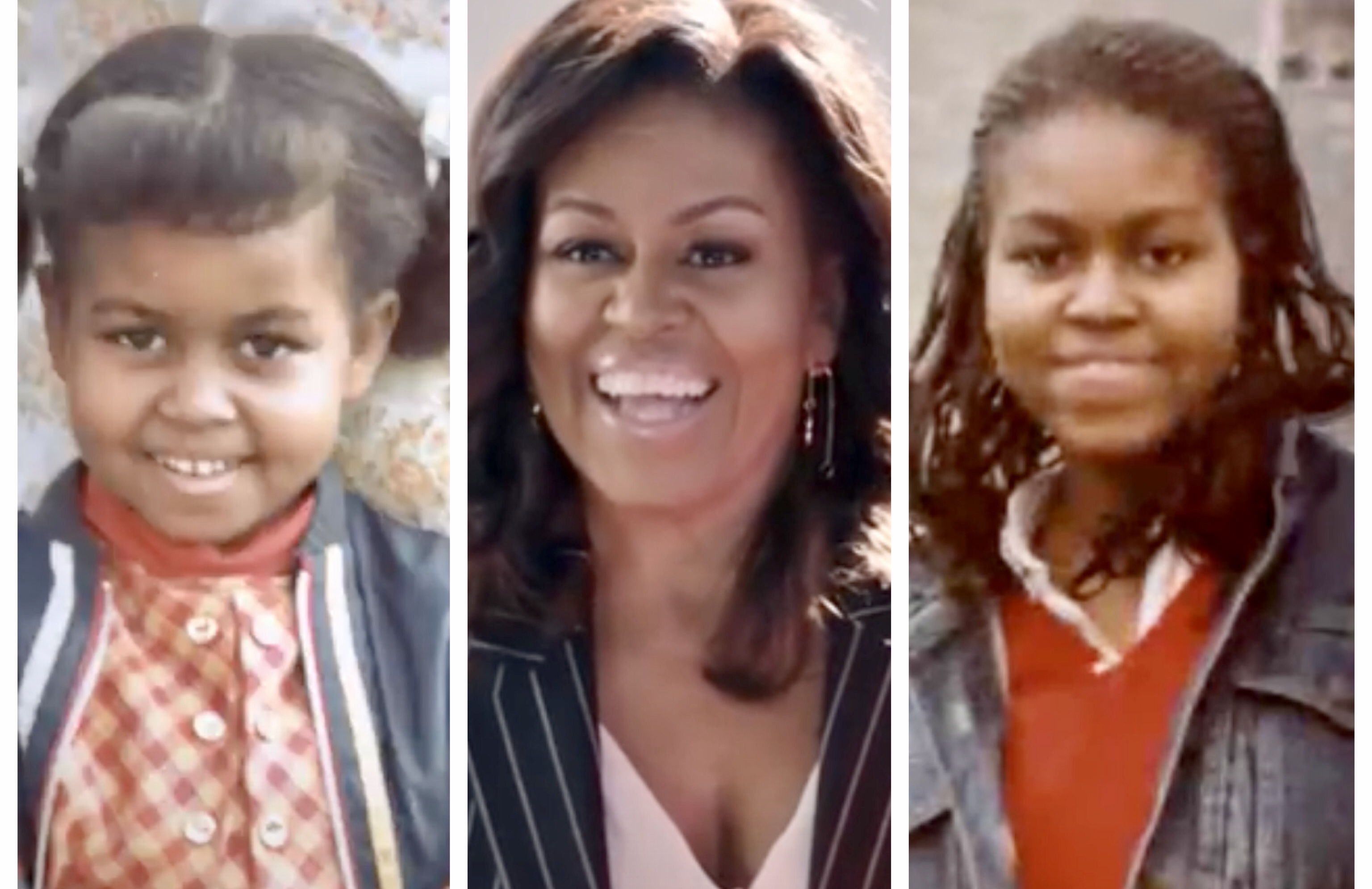 Netflix is quite becoming on the former First Lady.
If you woke up today looking for a boost of hope in your coffee cup, I've got something even better because the trailer for Michelle Obama's documentary just dropped and it is chock filled with good feelings. The Netflix documentary follows the former First Lady on a 34-city book tour for her best selling memoir, Becoming. In the book, Obama divides her life into three parts: "Becoming Me," "Becoming Us," and "Becoming More." The documentary seems to heavily focus on "Becoming More" as the trailer depicts many instances of Obama speaking to young women and children about taking charge of their future.
Politics aside, there's no denying the grace, strength and positivity of the former first lady. The trailer begins with Obama saying "I am from the South Side of Chicago. That tells you as much about me as you need to know," and she is so right. Growing up in one of the roughest cities in the country could have led to a completely different life if it wasn't for her determination and perseverance. This message of hope is EXACTLY what our country…no, the world…needs right now!
Becoming premieres on Netflix on May 6th. Check out the trailer below!
Like what you read? Follow me on Instagram
New Game Inspired By 'Schitt's Creek' Makes You Take Care Of Six Adult Tamagotchis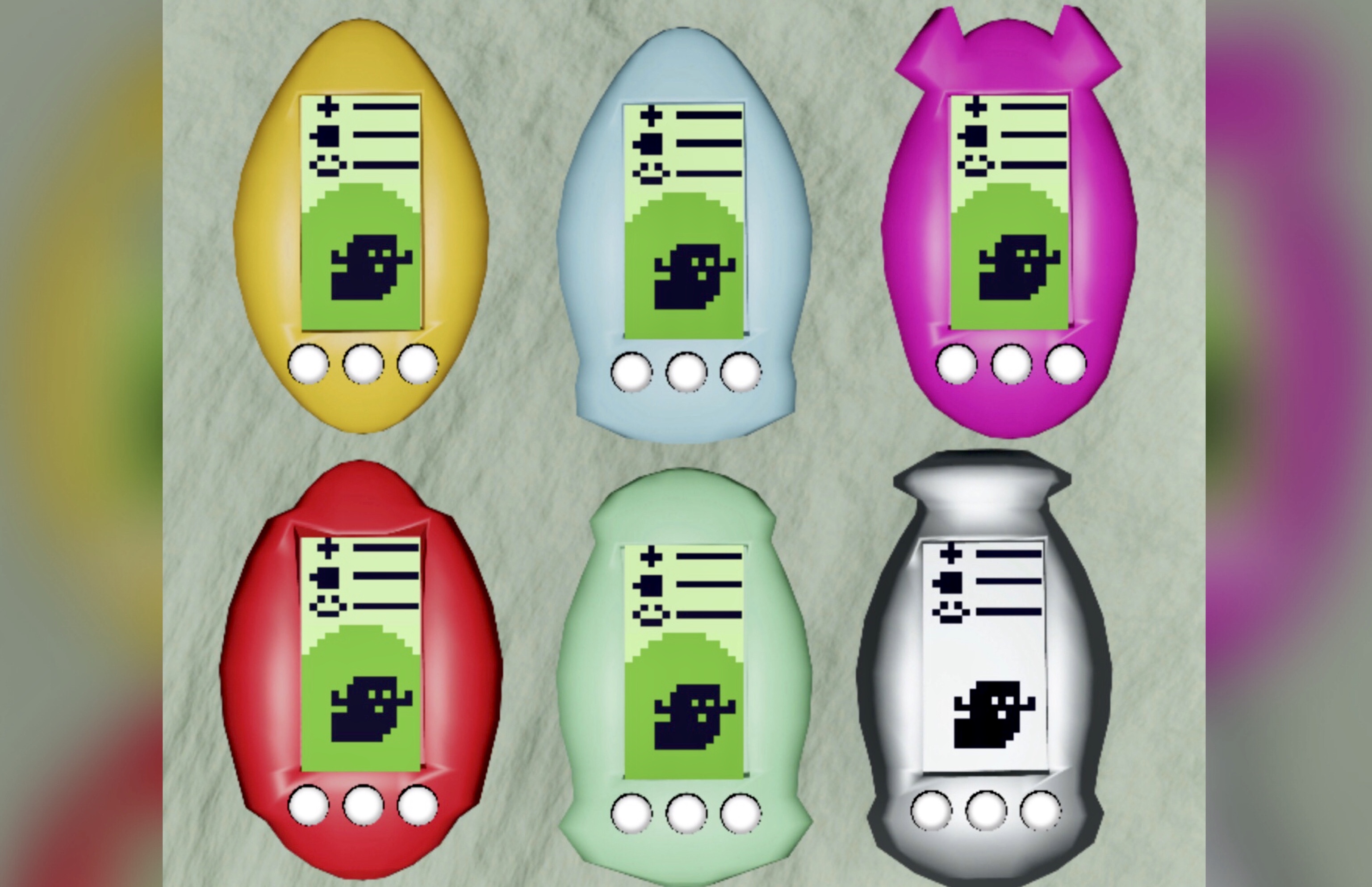 Is this post really about those stupid Tamagotchis? Actually it is.
Alexis Rose seemed to proudly recount a terrible misadventure at least once an episode on the beloved sitcom, Schitt's Creek. Whether it was a blind date turned kidnapping, visiting boyfriends in rehab or escaping the Yakuza, Alexis always managed to use her wits to overcome crisis. None of that mattered to David though, who was wary of entrusting Alexis with looking after his store because of one particularly devastating misadventure. "Is this about those stupid Tamagotchis?" Alexis asks David in a season 5 episode. "You left me with six of them, David. Taking care of that many is like a full-time job!" A full-time job Alexis wasn't prepared for, however, as all six of the virtual pets died. To be fair, those little 8-bit critters were more needy than any living creature on this planet…I took the battery out of mine after four days. Parenting is hard.
Well if you think you can handle taking care of six Tamagotchis better than Alexis did, now's your chance! Niantic Inc. game designer, Joe Magdalena, created a computer game called "Turbogatchi." The rules of the game are simple enough, "Your brother David has left you, Alexis, in charge of his 6 ADULT virtual pets that are in PERFECT HEALTH! How long can you keep them all alive and happy? After they're all dead (they WILL die) you'll get a score for how long they all stayed alive for. Be sure to share and brag about your highest score!" Full disclosure, this is harder than it seems! All these things do are eat and poop…ew, David.
Finished my #LDJAM compo game. I call it "Turbogatchi!"

Your brother David has left you, Alexis, in charge of 6 ADULT digital pets (in PERFECT health)! How long can keep them all alive? @ludumdare #SchittsCreek https://t.co/QFGGky7YDP

— joemag (@joemag_games) April 19, 2020
To begin your parenting misadventure, click here!
Like what you read? Follow me on Instagram