Madonna's Halftime Show Has Lovers And Haters Taking It To The Web
Go ahead … go onto your facebook and say you loved – or hated – Madonna's Super Bowl Halftime performance. Then prepare for the barrage.
Go ahead … go onto your facebook and say you loved – or hated – Madonna's Super Bowl Halftime performance. Then prepare for the barrage.
SCROLL DOWN FOR THE VIDEO
It's actually somewhat surprising that is was Madonna's first time performing at the Super Bowl this year – given her long career. But it was well-timed. She has a new single out, and one might also argue that she has recently been called to defend her title as the reigning queen of pop – as Lady Gaga continues to solidify her own reputation a music icon. Also interesting to note, it's the first time that a woman has headlined the halftime show since Janet Jackson's infamous wardrobe malfunction in 2004. (Can you believe that its been that long?)
But back to the subject at hand. Madonna, who in interviews prior to the big event spoke of how nervous she was about the performance – didn't appear to be nervous at all on the 50 yard line, the star attraction on an elaborate stage that her team only had seven minutes to set up.
The heavily produced, choreographed, and effect laden show resembled something you might see at the opening ceremonies of an Olympic Games…. or Cirque Du Soleil… or, well… a Madonna concert.
WHAT DID YOU THINK OF MADONNA'S PERFORMANCE? SCROLL DOWN TO VOTE!
Certainly, always a hot topic online and at water coolers at the office is the subject of lip synching, which Madonna was doing a lot of. (Much like a lot of artists these days, I might add.) But what she also was doing was a LOT of dancing that would have made a live song a little tough. The issue is one that has its supporters and detractors, so that alone will divide the critics from the fans.
Those fans and critics took to the web almost immediately to voice their support – or dissent.
The show opened up with Roman gladiators approaching the stage, and when massive shimmery fabrics unfolded, Madonna revealed herself on a throne – launching into her iconic hit Vogue. Background dancers mirrored her while the stage itself served as an enormous television monitor, changing imagery with each song. She then segued into Hey Mr. DJ  which included a tightrope dancing performer.
The performance took an unexpected turn when she segued into a song from another artist: Sexy and I Know It, with LMFAO on hand to sing their portion. As the stage turned into a staircase, she and a gaggle of cheerleaders launched into Give Me All Your Luvin', her new single, which features Nicki Minaj and M.I.A.'s appearance. (Again, both on hand for the show.)
Give Me All Your Luvin' moved into Express Yourself, with a guest appearance from Cee Lo Green, (who will appear on NBC's second season of The Voice right after the game) before moving into Like A Prayer. As Green and Madonna rose up on an elevated stage, a gospel choir sang the background vocals. An image of the football field under the stage, complete with it's yardline markers, suddenly folded up like fabric, disappearing under the stage (thanks again to technology that rendered the filed into a massive TV monitor) as she began the first verse.
As the song reached its climax, Madonna walked up to a platform, and as white light and smoke shot into the sky, she quickly descended underneath the stage, vanishing from view.
Suddenly everything – from the people to the massive set – disappeared, revealing only sparkling lights revealing the words "World Peace" to remain.
With that, Madonna was a trending topic on twitter… from radiant reviews to critical pans.
I like Madonna but I don't belong to the school of "she can do no wrong" like so many fans of pop stars. But I did find it entertaining. I would never turn to Madonna for a stunning live vocal performance – but I would turn to her to be entertained. And I was… more than I have been during many other halftime shows.
So was Madonna's Super Bowl half time show a hit – or a miss?
Vote below! And for more viral videos, music and entertainment news, follow @BrianBalthazar on twitter! 
 http://www.youtube.com/watch?v=PyfdoZldrS4
HILARIOUS VIDEO: This Man's Wheel Of Fortune Introduction Will: A) Make him a viral star. B) Lead to a divorce. C) Potentially both.
Blair Davis started out nice enough. Then he was asked about his family…

We appreciate a stark sense of humor. 😅 Last night's contestant Blair had us all laughing. pic.twitter.com/jwVXHSNWH0

— Wheel of Fortune (@WheelofFortune) October 15, 2019
He's clearly kidding, but ouch!
"I've been trapped in a loveless marriage for the last 12 years to an old battle-ax named Kim. She cursed my life with three stepchildren: Star, RJ, and Ryan, and I have one rotten grandson."
I'm sure this family loves his crazy sense of humor, and Wheel Of Fortune scores a great PR moment.
The College Admissions Scandal Now Has A Sexy Halloween Costume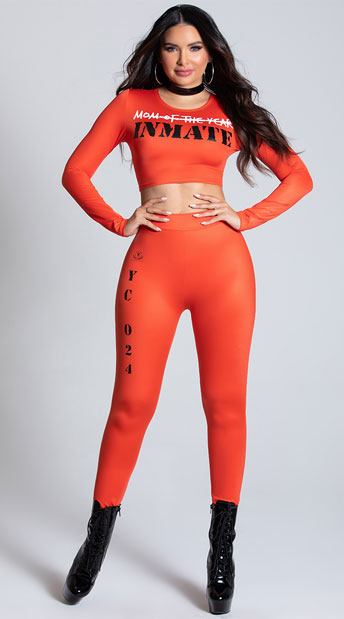 If there's one thing we can expect each year, it's that a current news story will be translated into a comical Halloween costume. In this case, the college admissions scandal did not go unnoticed by costume maker Yandy, who knows a thing or two about creating  sexualized costumes based on news events. Check out the costume being branded as "YANDY COLLEGE SCANDAL COSTUME."
A take on the mothers involved in the scandals (Felicity Huffman has already been sentenced, and Lori Loughlin awaits her hearings) the outfit is a tight fitting prisonwear look. A sleek reddish orange crop top reads "INMATE" with "Mom of The Year" crossed out.
Currently 69.95, the company also knows how to get PR!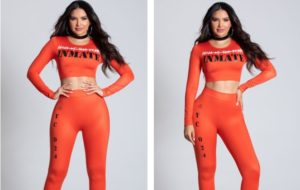 Kygo and Whitney Houston's "Higher Love" Video is Full of 80's Fun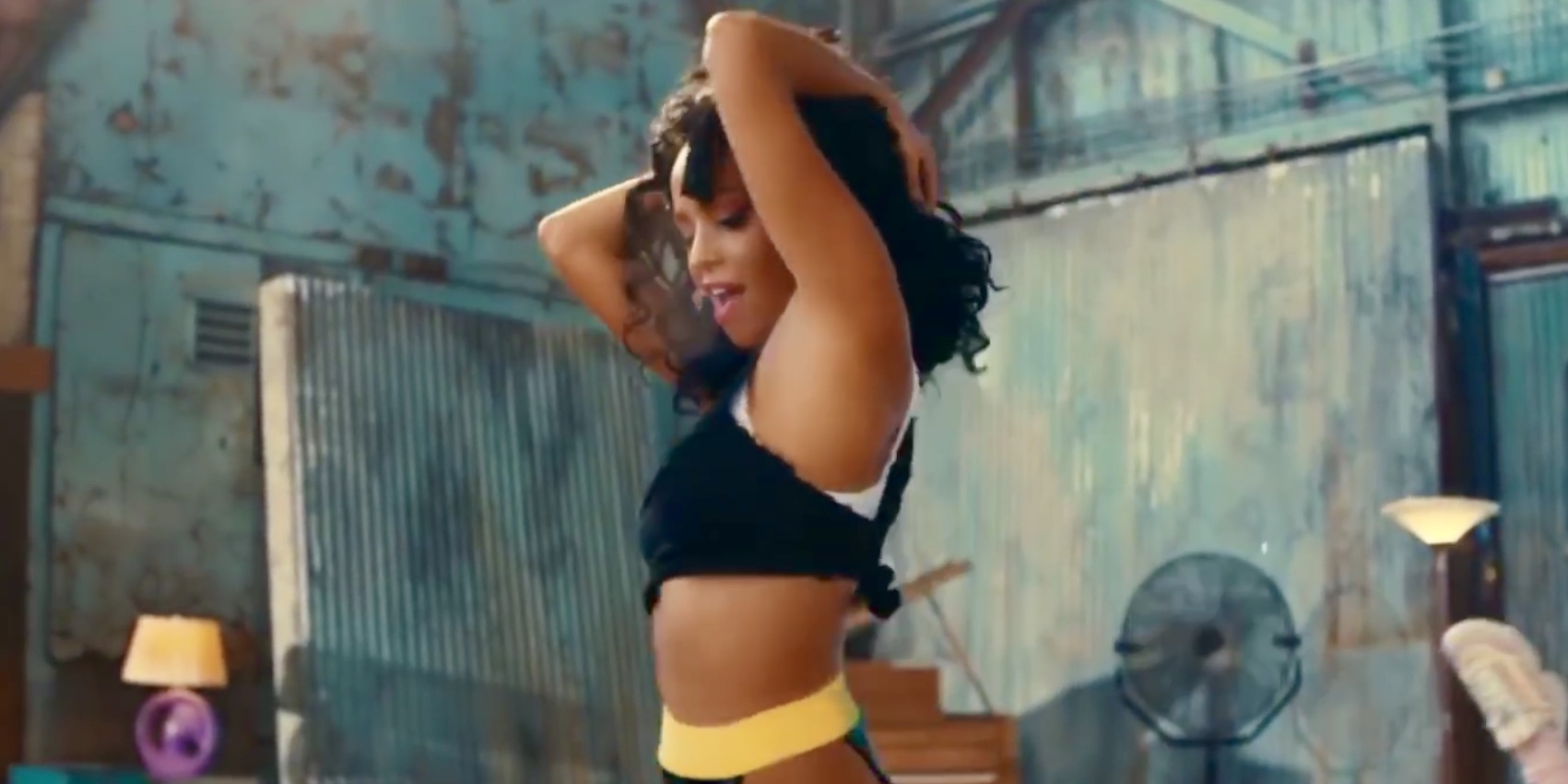 An eighties inspired dance number, a gorgeous ensemble, and the incomparable Whitney Houston come together for a fun flashback in the new video!
Houston had often performed Steve Winwood's "Higher Love" during her concert tour, and recorded the song thirty years ago. This summer, a new version re-mixed by Kygo hit the top of the dance charts.
The video stars Vanessa Morgan and Mason Cutler, both of whom are absolutely stunning to look at. See for yourself!