Lady Gaga Tells Oprah, "Sometimes I Feel Worthless"
Lady Gaga may be one of the biggest musical sensations in the world, but that doesn't mean she doesn't have her own insecurities.
Lady Gaga may be one of the biggest musical sensations in the world, but that doesn't mean she doesn't have her own insecurities.
Gaga sat down with the one and only Oprah Winfrey for an interview that covers her entire life, from being bullied as a kid and its impact on her to her personal call-to-action as a celebrity activist.
Gaga says that sometimes, no matter how much love comes with fame, lasting memories of schoolmates throwing trash at her and called her a "slut," still haunt her:
"All the praise you receive, something inside of you is scarred by those experiences…Sometimes I feel worthless."
Gaga said that those experiences are what motivate her to fight bullying so much now that she has the power.
She also told Winfrey that now, her only real fear is the safety of her family and effect her career choices may have on their lives, saying that she, too, wanted a family in the long run:
"I want kids, I want a soccer team, and I want a husband. Well, I'm being superfluous. I don't want to have one kid. I want to have a few."
The interview will air this Sunday night on "Oprah's Next Chapter" on Winfrey's OWN network.  Make sure you don't miss it, because in Gaga's words, "Other than this interview, Oprah, I do not intend to speak to anyone for a very long time."
Laura Dern Honors Her Parents In Touching Academy Award Win Speech
Laura Dern, who has been slaying awards season this year for her role in "Marriage Story," took home the ultimate prize – a Best Supporting Actress Academy Award – and thanked her actor parents in a touching acceptance speech.
Her parents, actors Diane Ladd and Bruce Dern brought her to the Oscars with them when she was just 7 years old.
"Some say never meet your heroes. I say if you're really blessed, you get them as your parents. I share this with my acting hero my legends, Diane Ladd and Bruce Dern. You got game. I love you."
Dern's mother has been nominated three times, her father twice, but neither have won. Her mother can be seen during the speech crying in the audience.
Congrats Laura!!!
POP UPDATE: Justin Bieber, "Friends" For Life, And The Critics Choice Awards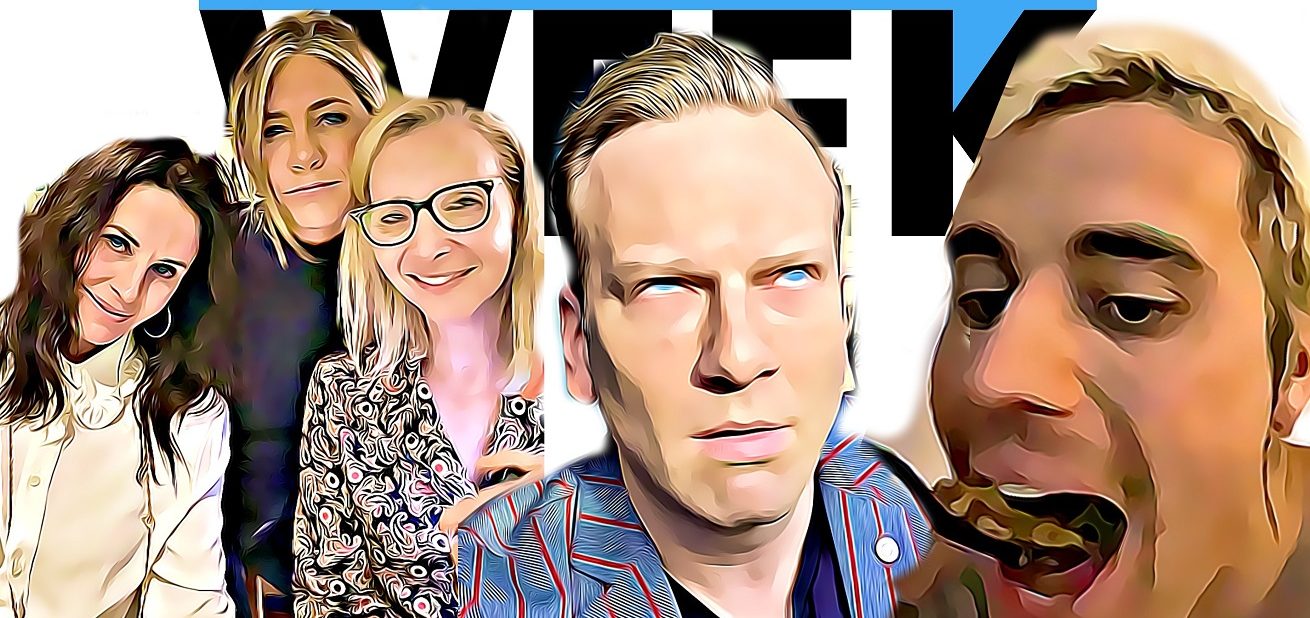 We're going to be doing some quick video updates whenever we can! Here's the latest! Justin Bieber begging for streams, (while you can hear him chew – ew), the ladies of Friends reunited, and mother nature. Take a look!
Courteney Cox's Instagram Caption Is Every Parent With A Teenage Kid
Have you heard? It's 2020 and we're all supposed to music videos on TikTok. Courteney Cox is no exception. The TV star posted an instagram of her and her daughter Coco dancing it out, with the hilarious caption, "Wanna see your child lose their patience? Do a TikTok with them."
Also, how long does it take to actually learn one of these routines? It seems very time consuming.
What I was really hoping for was video of her daughter losing her patience, but what we got was a pretty strong routine!