"White Stripes" Guitarist Jack White to Score Disney's THE LONE RANGER
Walt Disney Studios has just announced that Jack White has been chosen to score their new LONE RANGER film.
Well this is definitely an interesting choice for a Disney score…
Walt Disney Studios has just announced that Jack White has been chosen to score their new LONE RANGER film.
A press release from the studio reads:
"The Walt Disney Studios announced today at CinemaCon that Jack White will write, produce and perform the score for Walt Disney Pictures and Jerry Bruckheimer Films' highly anticipated The Lone Ranger. White, who today released his first solo album "Blunderbuss" to critical acclaim, is a musician, singer, songwriter and producer who first achieved notoriety as the lead guitarist and vocalist of the rock band The White Stripes and then as a member of The Raconteurs and The Dead Weather.  The Lone Ranger will mark White's first foray into feature film scoring. The Lone Ranger,  directed by Gore Verbinski and featuring Johnny Depp as Tonto and Armie Hammer as John Reid, the Lone Ranger, is a thrilling adventure infused with action and humor in which the famed masked hero is brought to life through new eyes. Native American spirit warrior Tonto recounts the untold tales that transformed John Reid, a man of the law, into a legend of justice—taking the audience on a runaway train of epic surprises and humorous friction as the two unlikely heroes must learn to work together and fight against greed and corruption. The Lone Ranger is produced by Jerry Bruckheimer and hits theaters May 31, 2013."
White is known not only for his work as the guitarist and lead singer of the White Stripes, but for an amazing solo career (if you haven't seen IT MIGHT GET LOUD yet, go right now).  Put him together with Johnny Depp's insane vision of Tanto, and I think we have a very interesting movie on our hands…
LISTEN: Britney Spears Wants Her Life Back – Full Testimony Details Claims Of Prolonged Abuse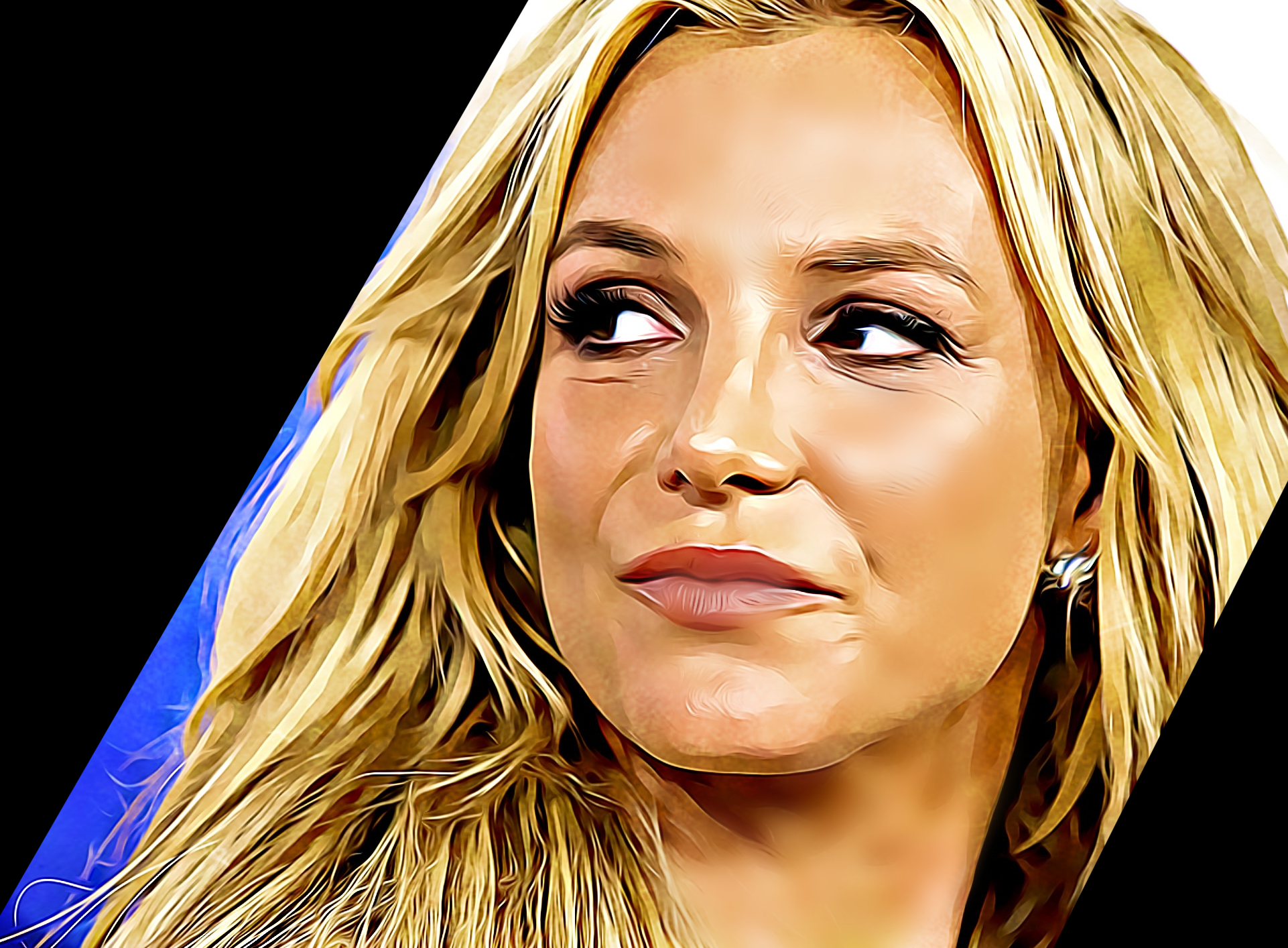 For the first time, Britney Spears is speaking publicly about the conditions surrounding her conservatorship. In a powerful 23 minutes, she claimed the conservatorship does way more harm than good, detailing punishments and bullying from her father and a team of people on her payroll.
The full testimony is below.
In one instance she referred to her previous statements to her social media following where she claimed she was 'okay' and 'happy,' revealing that the statement was a lie.
"Now I'm telling you the truth, OK? I'm not happy. I can't sleep. I'm so angry it's insane."
Another hearing is scheduled for July, but the exact next steps remain unknown.
Watch the full clip:
Amber Riley Performs Beautiful Tribute To Naya Rivera On 'Jimmy Kimmel Live!'
RIP.
Whenever Amber Riley and Naya Rivera combined their insurmountable talents on the hit show Glee there was an almost tangible magic that left fans in awe of the powerhouse duo. Playing Mercedes Jones and Santana Lopez respectively, the two characters may not have always seen eye to eye but when they joined you knew you were in for a memorable performance. It is sad to think that we will never get another "River Deep, Mountain High" or "The Boy Is Mine" moment after Rivera's passing last month but there is something special in knowing Riley will carry the torch for her fallen costar forever.
On Thursday night introduced by guest-host Lil Rel, Riley virtually appeared on Jimmy Kimmel Live!  to perform a new song from her EP entitled "A Moment" which was dedicated to Rivera. "Not too long ago we both lost a really amazing friend in a tragic accident and we both will miss her forever," said Lil Rel. The performance is displayed in black and white and features Riley singing in front of a montage of photos of her former co-star. It is truly stunning.
Check out the tribute below.
Like what you read? Follow me on Instagram
You Will Have Hearts In Your Eyes When You See Cardi B's New Hair Do
Wait till you see her WAP (Wonderfully Artistic Pigtails)
Cardi B has never shied away from a bold look and her latest hair do is proof of that.
The 27-year-old "WAP" singer…song of the year IMO…took to Instagram Tuesday night to show off her pink, heart-shaped pigtails and people are loving the look. In the short video Cardi asks fans if they would "go to the club with your hair like this" and I think we can all agree that this look would definitely turn heads at the clurb.
The artistic hair do was crafted by Cardi's long time longtime stylist Tokyo Stylez and took at least three hours to complete. Fans commented about how beautiful the unique hairstyle is but questioned how the rapper was going to sleep that night. Let's hope those pigtails can be twisted off and be thrown on the nightstand.
Like what you read? Follow me on Instagram