POP INTERVIEW: Firebird Chef Paul Joseph Brings Russian Food to Midtown West Manhattan
Chef Paul Joseph takes NYC diners on a culinary journey.
"My change of career came when I'd realized that I was doing the same thing day in and day out, crunching numbers as an accountant," says Paul Joseph, the 41-year old Haitian chef. "One day, I took a part time job at a very unusual place for a future chef to start a career in culinary arts. From that moment, my first cooking job, I knew there was no turning back for me. I became fascinated with my work as a cook and my culinary environment. "This is it, this right here: cooking makes me very happy, filled me with joy by doing what I'm doing" I recall telling myself. There, the adventure/passion/love affair begins."
 Joseph, as he explains, stresses making food from scratch – a rarity in our age of high fructose corn syrup-preserved ingredients. "I aim for simplicity with elegance while always using what's fresh and local, incorporating only organic grown produce, free range meats and sustainable ingredients. I put a lot of respect and understanding in each ingredient making sure the dish is balanced and support each other intrinsic flavor. My preparation starts with an organized kitchen that includes a well structure culinary staff, daily meeting with my Sous Chefs, and checking with vendors and farmers for product availability."
When visiting, you should try dishes like Herring under a Fur Coat, Lobster Versasia, Armenian Lamb Rack & Filet Duo, Fennel Dusted Muscovy Duck Breast with Honey Vodka Fondue, Day Boat Scallops with Orange Scented Vanilla Jus or the classic staple, Chicken Kiev!
"My method of preparation is Classical French. The steps and procedures always bring the best out of every dish, yet I will never use most of the ingredients as they used in the past. Nowadays, everything has to be lighter and healthier. FireBird is best known for its décor, collectable arts, rare Russian books, and mostly for being named after the famous Russian Ballet by the late Baroness Irina von der Launitz. My cooking is an art. My art at FireBird is not just for the food to look pretty on the plate, but to create a symphony of flavors in the mouth to enhance our guests' overall Russian dining experience," he writes.
"Our cuisine is best described as Russia without borders. The menu is designed to influence every surrounding corners of the old Soviet (which is now Russia). I focus on the well-known regions like Georgia, Armenia, Ukraine and the Baltics, and occasionally, I will add a not-well familiar region to the mix. Every dish is composed to surpass our guests' expectations, while remaining authentic and true to the region and the dish itself."
Although he serves up fine meat entrees, Joseph does not eat meat himself. "I'm a vegetarian. Most of my dishes (pork & shellfish), I'd never tasted. Yet, thru my research and continued studies, I fully understand the full aspect and essence of any ingredient of which I intend to use; whether it's variation of spices and herbs, meat, fish and game animals. I cook with the aspiration of guest satisfaction, not personal preference."
Firebird is located in NYC on 365 West 46th Street. As a restaurant that will delight both picky NYC locals and tourists alike, you can study the menu before you go at FireBirdRestaurant.com.
You Can Actually Pop The Pimples On This 'Dr. Pimple Popper' Inspired Cake
There is a good reason why the words "cake" and "pimples" rarely exist in the same sentence…
Over in Toronto, cake decorator, Mark Robillard, just created a cake that will have you bursting with excitement. After his husband asked for a cake inspired by the popular, new tv series Dr. Pimple Popper, Robillard took to his YouTube page to show off his gnarly creation. On his channel, Epic Confections, the cake decorator based his cake design on the board game "Pimple Pete," complete with POPPABLE PIMPLES! That's right, using fondant and Venetian cream, Robillard covers "Pete's" face in pimples that once squeezed, will ooze just enough to make you lose your appetite.
This acne-covered confectionary is just one of the impressive cakes that Robillard displays on his channel. The other's are more awe-inspiring than stomach churning, I swear. If you aren't too squeamish, click the video below to see just how this zit hit was made!
Like what you read? Follow @ChrisSiretz on Twitter and Instagram for more!
Have You Tried REAL Wasabi? Probably Not.
This 7 minute documentary will teach about more about wasabi than you've ever thought possible. What you're eating in restaurants probably isn't it. Creating the real thing is virtually a sacred process, and has amazing healing properties.

It's National Cereal Day… Where Do Your Favorites Stack Up? Take Our Poll!
Take our 'best in bowl' poll, and see what crazy new flavors hit shelves today.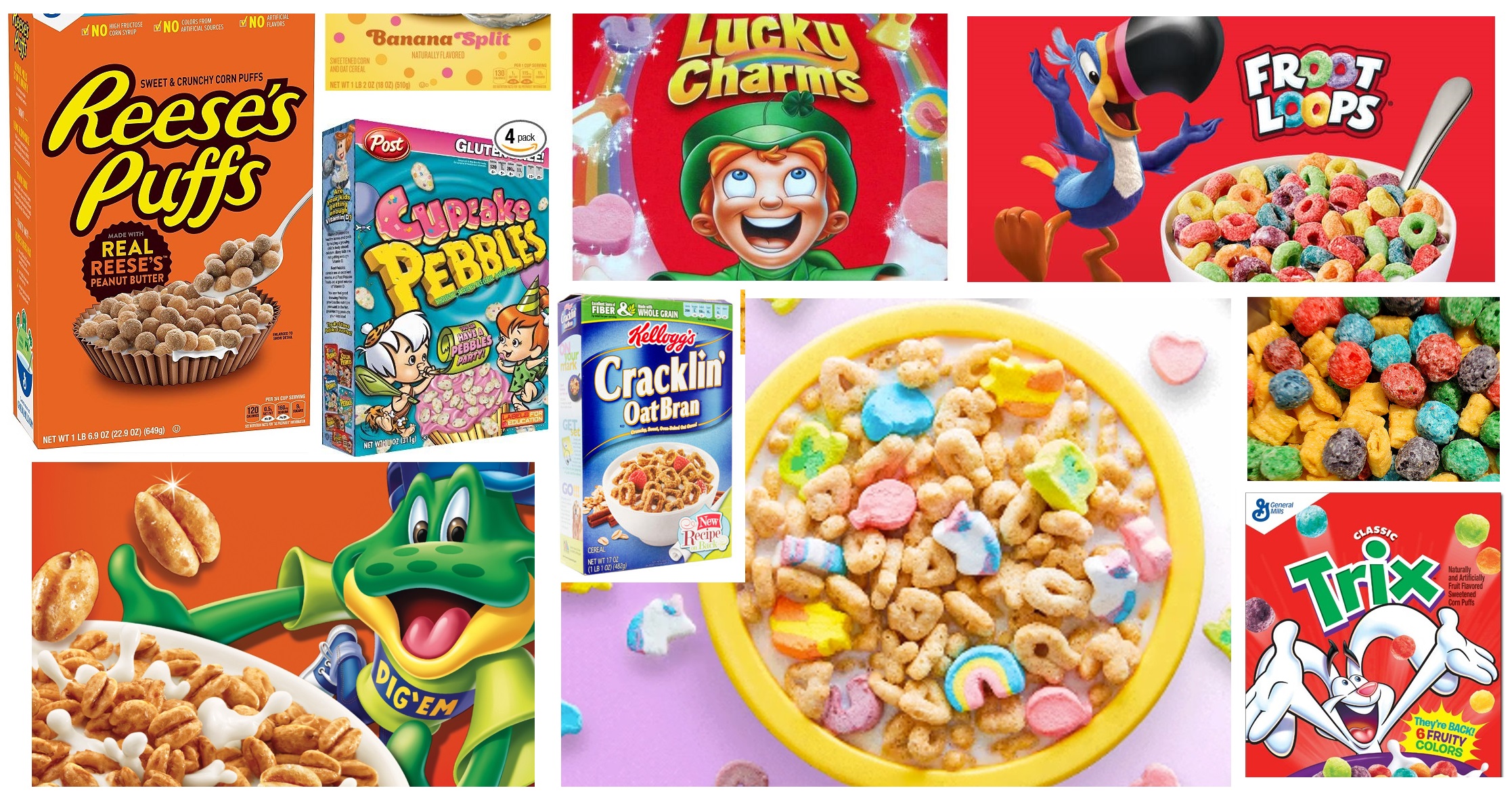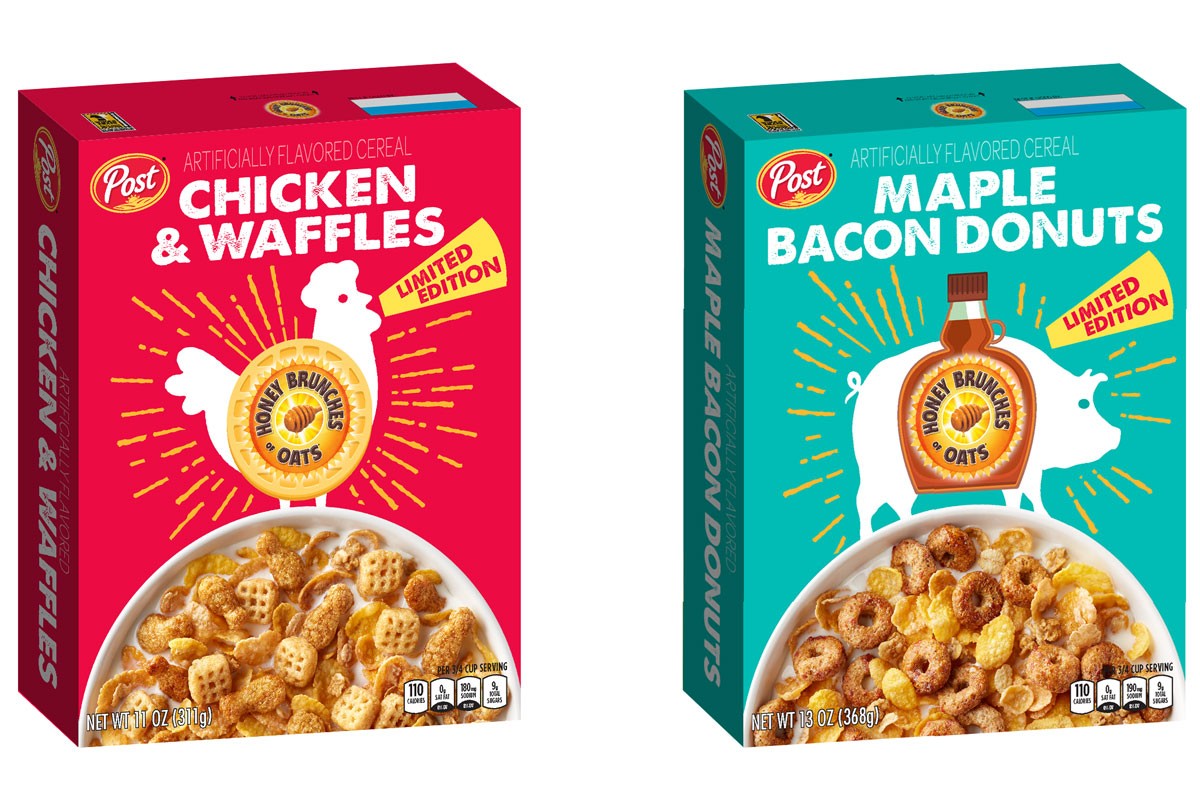 It's national cereal day. Who decides this is a mystery to me, but let's embrace it because it's pretty much the one story in the news that doesn't cause a heated debate… or does it?? Get this… to commemorate the occasion, Post cereals is releasing two different, absolutely controversial cereals: Chicken and Waffle flavored Honey Bunches of Oats, and Maple Bacon flavored Honey Bunches of Oats. Now if you know me, you know I absolutely love a taste test, and as much as I want to roll my eyes at these, you also know I will absolutely try them and post about them later.
But for now, let's put this odd news behind us and have some fun with a cereal poll.
Scroll down the page and pick your favorites for 'Best in Bowl!' Then share the post on facebook and twitter to see how your opinions stack up! (Like bowls, stacking up. Get it? Nevermind.)
For more craziness, follow @BrianBalthazar on instagram and twitter!