See What It Was Like Working With Lindsay Lohan on THE CANYONS In Great Detail With This New York Times Magazine Article
With all the craziness that follows Lindsay Lohan, have you ever wondered what it would be like to actually share a movie set with her?
With all the craziness that follows Lindsay Lohan, have you ever wondered what it would be like to actually share a movie set with her?  Now, you could hear all about it in great detail….
A new article has appeared in the New York Times Magazine, and it is absolutely fascinating, describing in great detail all the trials and tribulations that came along with hiring Lohan for her most recent, ultra-low budget flick, THE CANYONS. It seems like almost nothing is off limits, with the author sharing the struggles director Paul Schrader faced as Lohan fought him on everything from casting and his directing style to getting naked for the film's climactic sex scene (shot in a single 14 minute take…).  Some highlights include:
–Lohan being fired before the start of filming and screaming and crying outside of Schrader's hotel room door for 90 minutes before leaving
–Lohan crossing out and replacing names of already cast co-stars in her script, including male lead James Deen
–Lohan and manager Steve Honig jumping out of a preapproved car one day while heading out for lunch, all because they insisted on going out without a chaperone.
–The crew being forced to film an important scene completely handheld to accommodate Lohan's acting. 
And if you're automatically assuming (as I initially did) that much of the article could be exaggerated, TMZ is reporting that Lohan admits most of the incidents described are true, except for one episode of drunk driving (you'll see). 
Click here to read the entire article (trust me, the five minutes is completely worth it…), and be amazed at what the experience of working with Lindsay Lohan is like. 
Sadly, while the article is a fantastic read, in the end, THE CANYONS was rejected from Sundance and producers are still trying to find a buyer.
VIDEO: Why Paris Hilton Is A Chameleon.
Paris Hilton sat down with me and Makho Ndlovu at the People Now studios to talk about her new fragrance "Electrify," the first song she plays when she's DJ'ing, and what character's she likes the play… in real life!
What an amazing time it is visiting and guest co-hosting People Now. The people on camera and behind the scenes couldn't be more kind and welcoming! And Paris herself was absolutely charming and sweet.
Watch How This Hasselhoff Deepfake Takes Years Off The Actor!
Visual effects artist Chris Ume takes countless images of David Hasselhoff from his past Baywatch days, then creates a younger avator, blending the new, artificial Hof onto the real life Hoff.
The process of this crazy magic? It's called a Deepfake = combining and superimposing existing images and videos onto a source image or video. The process is incredible, and yet still relatively in its infancy. If things keep progressing this genre as we can only expect they will, it's not a stretch to imagine that we could someday see an actor actress play a younger version of themselves so convincingly we won't see how they did it.
To follow more of his work, subscribe to Chris' youtube channel.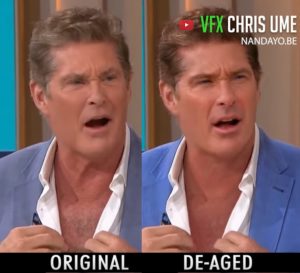 Chatting With Charo: The "Hair" Edition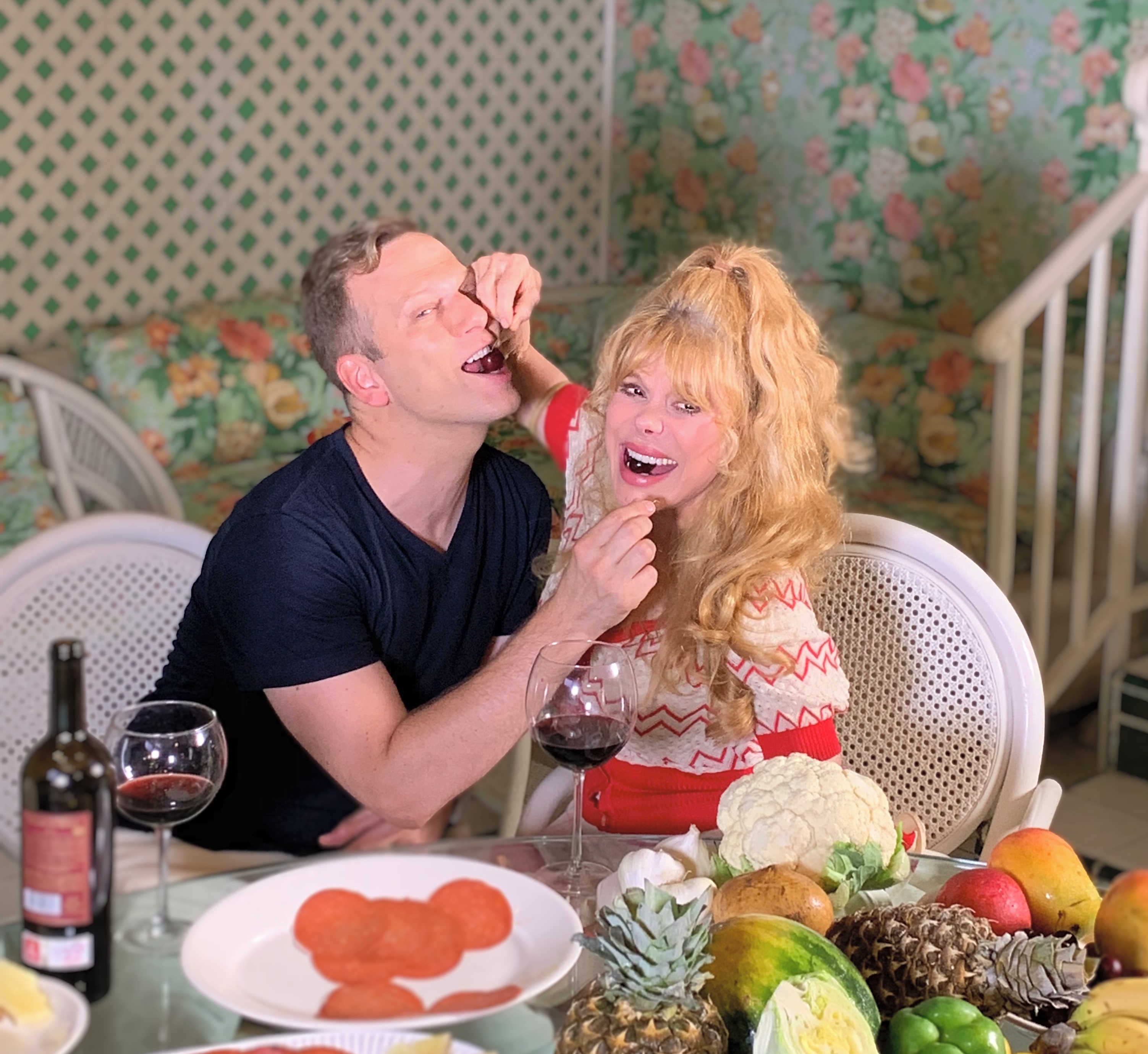 Brace yourself! There is a lot you don't know about Charo's hair! Listen, learn – and laugh your ass off – all along the way!
I got to visit Charo at her home just a week ago (I've known her wonderful family for many years) and we started out chatting about food (which explains all the tapas on the table!) But not so shockingly, we got sidetracked! This conversation about her hair had me laughing until I was crying!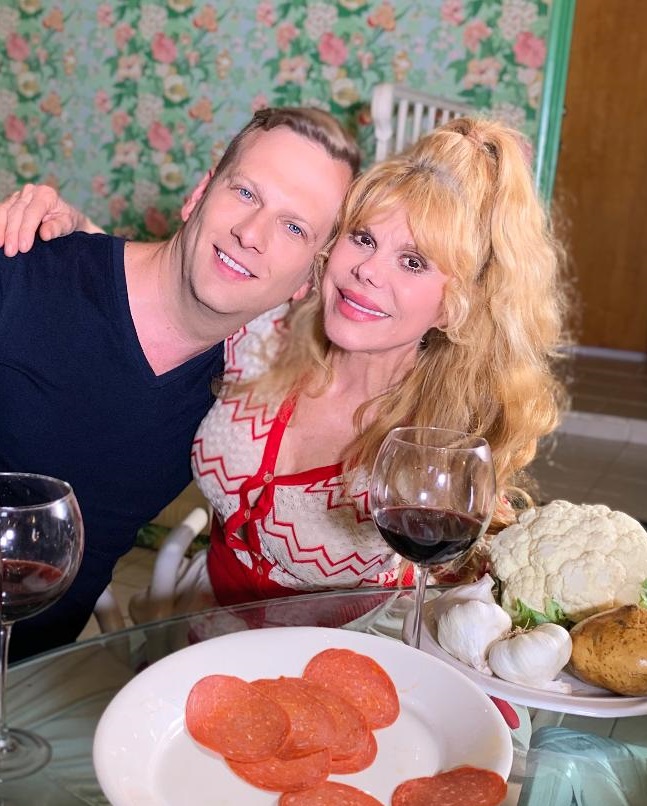 Catch more chatting with charo! Follow her on Twitter!
Follow her on Instagram!
And Hey, why not follow me too! On twitter and instagram!