POP INTERVIEW: Publicist Michael Gartenlaub Has the Recipe for Finding Work Happiness
Benvenuti's clients have included Mario Batali, Nobu Matsuhisa, the Trump Soho Hotel and a round of the city's other top chefs – the foodie found his calling when he could merge his love for fine cuisine and his PR day job. Ha buona fortuna!
Michael Gartenlaub, associate publicist at Benvenuti Public Relations, has to spin his clients into publicity gold. At a firm where he has to work with high profile clients, even by Manhattan standards – Benvenuti's clients have included Mario Batali, Nobu Matsuhisa, the Trump Soho Hotel and a round of the city's other top chefs – the foodie found his calling when he could merge his love for fine cuisine and his PR day job. Ha buona fortuna!
Did you go to spring fashion week? What did your firm do this year there?
I personally couldn't make it over to the shows this season, but my firm, Benvenuti PR, is very involved with Mercedes Benz Fashion Week every season and we have our clients do catering for the American Express card member show and whatever other opportunities are available. The AMEX show is with a different designer every season and it's a really great opportunity for our clients to get in with the fashion crowd and the designers. We always have a great time organizing the catering for the shows and getting to actually see the shows are a lot of fun. I loved the show they did with Tommy Hilfiger a few seasons back – they had everyone from the commercials walking the runway, including the dog, and Cobra Starship was there performing live. It was really cool! We also work with the fashion shows at Milk Studios.
How did you get started with public relations? Why do you love it?
I fell into it in college. My major had a sequence of courses in public relations and I immediately fell in love with it. What I loved was how there were so many sides to it, other than the flashy celebrity side they always show on TV. I loved the idea of being able to promote products and lifestyle clients. But when I found Benvenuti PR and saw they specialized mostly in restaurants and food & beverage, I knew that was my calling. I've always been in love with food and I even considered becoming a chef at one point, so food & restaurant PR just seemed like a natural fit for me. It's really such an interesting job, and you're always being introduced to new types of people and being exposed to new cultures and new foods you might not have otherwise tried. I've become so adventurous in my eating since starting this job.
With all the chefs at your firm, you probably eat all kinds of food. What cuisine is your favorite?
Oh yeah, I eat everything from Italian and Peruvian to Indian. The President of my firm and the VP (they're both sisters) are actually part Brazilian, so they have a really strong connection to Brazil and to doing business there and because of that, I actually got to go to Brazil and try all the traditional dishes they have there—they were amazing!
Lately I've been working with a lot of talented Indian chefs and restaurateurs, so I'd have to say that's probably my favorite cuisine right now. They really opened my eyes to the authentic dishes and flavors of the country and they're incredible. And this is coming from someone who really never liked Indian cuisine at all, but it really is such a different and pleasurable experience when you have a chef who is cooking from tradition, using authentic ingredients and recipes.
What fun food experiences have you had trying food? Anything in particular you just love?
I had some really great experiences in Brazil. Our firm works with a prominent coffee roaster in New York, which owns a 12,000-acre proprietary coffee farm in Brazil, and as part of my role as an Associate Publicist at Benvenuti PR, I organized a press trip down there. It was really fun being an unofficial coffee farmer for the days we were there. They took us out to the fields and had us pick coffee cherries (where coffee beans come from) off the trees. They made a competition out of it, so we were picking like crazy trying to beat the other team. We also had to use these giant screens that helped remove leaves and twigs from the coffee cherries. You toss everything in the air and catch the cherries in the screens while the wind blows away the rest (see picture). It sounds easy, but it's really hard and let's just say being a coffee farmer is not in my future. As part of the experience, they also had a group of women cook amazing traditional Brazilian meals for us, like delicious stews and savory pastries. But definitely the most fun experience was the pig roast they had for us on our last night. They had a whole pig slowly cooking on an open flame all day and at the end we gathered around as they cut the ropes and the skin started crackling all over. It was so delicious!
Chefs really don't say anything "bad" regarding PR standards. That's the good thing! Food is a very positive environment, and really, any honesty may be viewed as a positive if it is something like dos and don'ts in the kitchen. When you are coaching chefs though, and I know people already have cooking show camera coaches too, what do you have to do to prep them when PR opportunities arise?
The great thing about working with chefs is that many times you have chefs who are very experienced with being on TV and other PR opportunities, so they are really helpful when an opportunity arises and they get it right away. Some chefs definitely need a little coaching though and given my President's background in the industry, she's a pro at prepping chefs for TV appearances, interviews, and whatever and she taught me everything I know. Mostly chefs just need a bit of encouragement and we'll remind them to be enthusiastic, or they may look to us for advice on how to answer a question. Whenever we have a TV shoot, we always make sure the chef knows beforehand what he or she needs to do, and we're always there during the shoot to jump in when we need to.
Out of your lifestyle clients, who, past or present, has had the greatest influence on getting you to try something new?
Well, we worked with a talented celebrity trainer who taught us the rights and wrongs to proper exercise, so I definitely learned something new from him. He opened an academy for personal training that's board certified and it's a really important touch, especially since he told us there's a lot of trainers out there who get certified online and don't get the proper training, which can lead to serious health problems and injuries.
What have you learned from your physician clients that you didn't know about health?
We worked with an established periodontist who debunked some common misconceptions about proper oral care. We learned that proper oral hygiene could lead to increased heart health, for instance.
When working with hotels, or at least having a co-worker do so, do you get to tour the hotel rooms and venues? How is PR for a hotel different than a chef?
Yes, definitely! It's like working with a restaurant; you have to experience it first-hand in order to properly pitch it to press. It's a real treat to tour the hotels, especially if it's a luxury hotel. We were recently working with a new luxury hotel in Manhattan, the Trump SoHo, and the rooms, the suites and the private party spaces were all gorgeous. I wish I lived there! The views of Manhattan were stunning too.
Working with a hotel isn't too different from working with a chef or restaurant, especially if you're handling publicity and marketing for all of the food and beverage operations. You're also exposed to working with so many different sides and especially with the Trump SoHo; we were able to handle everything from the restaurant and lounges to the private dining spaces, the spas and the rooms. Sometimes though, especially with a prestigious hotel, you have a lot more people to coordinate with and there's more of a rigid, corporate structure to it. Also, when you're dealing with the media there are going to be certain publications that'll apply to a hotel but wouldn't be appropriate for a restaurant or a chef, and vice versa. But there's also a lot of overlap.
What events have you put on last year/this year or plan to soon, and what goes on when you run PR for a food or lifestyle event?
One major event we coordinated last year was the "Brasil: A Magical Journey" event at Macy's Herald Square. It was a huge celebration to launch a new Brazilian campaign nationwide and given Benvenuti PR's connections to Brazil, we were able to handle the food and beverage for the event. We flew one of our celebrity chefs in from Brazil to do a demo and showcase Brazilian cuisine, and our coffee client showcased their Brazilian coffee. It was a really amazing event with many Brazilian celebrities, including Sergio Mendez and Calvin Klein's designer Francisco Costa, and the event was a huge success.
Generally, we handle everything from giant events like the Brazil event to smaller events that our clients hold at their restaurants. We've done everything from a wine/coffee/food pairing dinner to an Ostrich dinner. Working with such diverse clients really opens the door to so many possibilities. Depending on what the event is, we'll do everything from consulting on the menus for the event to coordinating sponsors, creating guest lists and sending out invitations to media and VIP contacts, and pitching for media coverage pre and post-event, etc. People don't realize how much work goes into pulling off an event, regardless of how large or small it is. There are so many things to stay on top of!
Which has been your favorite food festival and why?
I love the NYC Wine & Food Festival. There are so many fun food events and competitions that take place during the festival and it's a great opportunity for our clients to showcase their food to thousands of hungry people. Plus you're always seeing big celebrity chefs and food personalities. But there are so many other food festivals that come about each year and I love the diversity of them—there are some devoted to wine and beer, others that mix in music and some that are BBQ-centric, which I'm a huge fan of! We always work to get our clients involved with these festivals.
What is the funniest thing in recent memory that happened on the job?
Ok, this is going to sound horrible but hands down it was when my President and I were in Brazil. After the farm, we flew to Sao Paolo where our client had some food-related sightseeing activities planned for the journalists who were with us. We were checking out of our hotel, which was 40 minutes outside of the city, and one of our group members wandered off in the hotel as we were boarding the bus. We totally didn't realize and drove off without her! We were 20 minutes into our drive when we got a call that she was left behind. We felt terrible, but at the same time we had to laugh about it. Let's just be thankful it didn't happen at the airport!
Can't Go Out? Here's Six Ways You Can See The World Right From Your Very Own Home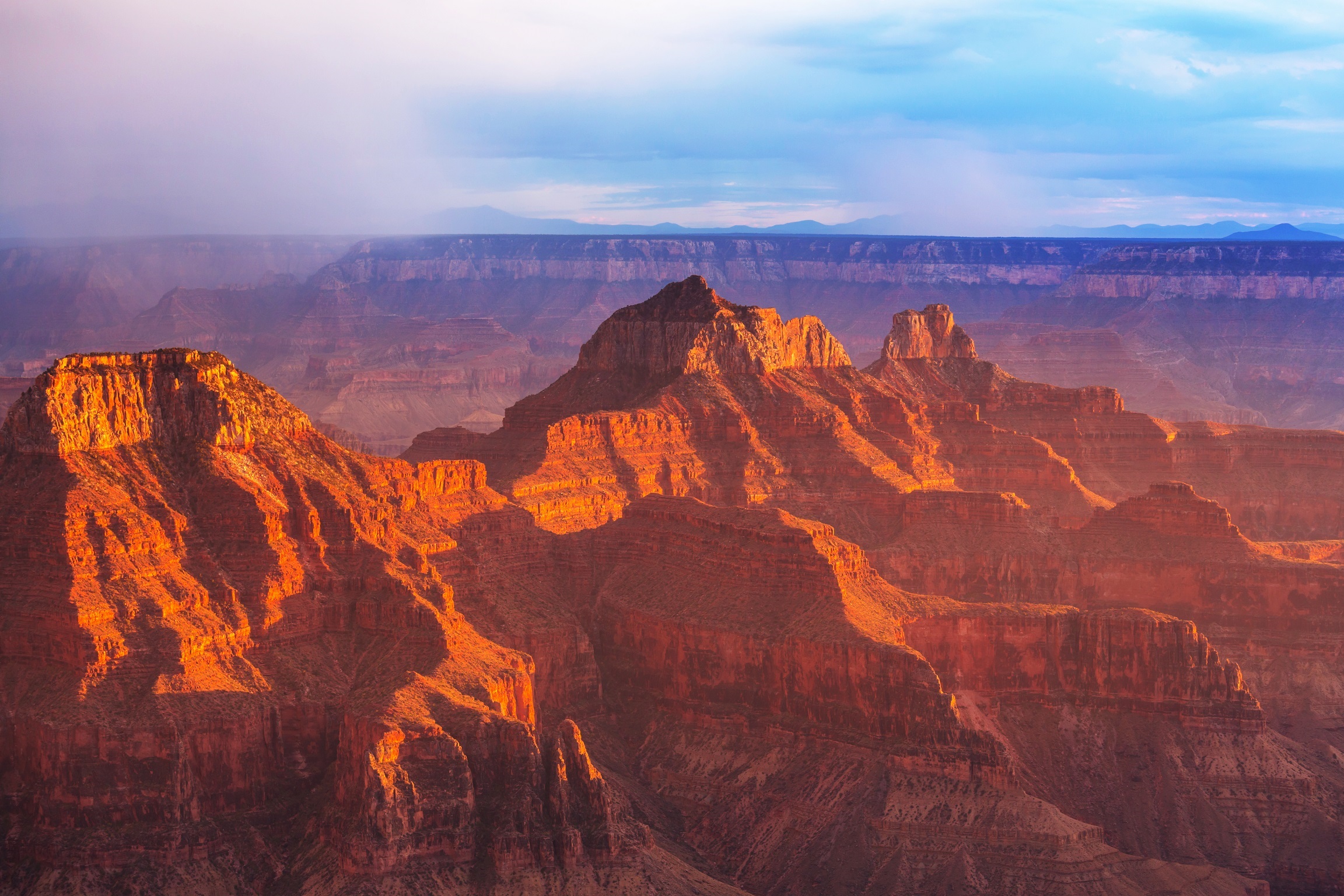 Turns out there are plenty of ways to beat the boredom blues!
Countries around the world are being asked to practice social distancing amid the coronavirus pandemic. Most businesses, attractions, theaters and museums have been closed down to help prevent the spread of the virus. Just last night here in the U.S., it was announced that the self-quarantine guidelines are to remain in place until April 30th of this year. Another month at home doesn't have to mean another month of carb-loading and channel flipping though! There are actually quite a few ways to keep your brain stimulated during these unprecedented, sedentary times. Below you will find six ways to experience the world from your very own house…and don't worry, I wouldn't put anything on this list that would require changing out of your comfy sweats.
Virtually experience the happiest place on Earth.
Safe to say we can all use a little happiness during these troubling times so why not turn to the home of happiness itself, DisneyWorld. YouTube channel, Virtual Disney World, offers dozens of 360 degree videos that allow you to virtually experience DisneyWorld attractions, shows, hotels, monorails, trains, boats, park areas and more. These videos are fully immersive meaning you simply pan your VR-headset, phone or tablet in any direction to experience all of the excitement happening around you. Now, you can relive the magic you've loved your whole life anytime from anywhere! *Giant turkey leg smell not included….unless you're actually cooking turkey legs while watching these videos, in which case I applaud your commitment.
Tour a national park on Google Earth.
Take a hike…well sort of. Hiking is a fun activity that can be done alone or with very few others, remember we are in socially distant times, but making your way to a trail might be a challenge these days. Public transportation schedules have been drastically altered and even if they weren't, a crowded train or a bus just sounds like the breeding ground for some heinous germs right now. You could try to carpool but again…germs! You can avoid any viral risk by simply checking out one of the 30+ virtual hikes on Google Earth. Last year, Google Earth released virtual tours of some of the most beautiful parks in the country. Grand Canyon National Park, Redwood National Park, Everglades National Park and so many others are featured in this exciting experience. On your "hike" you will see some of the most breathtaking trails and views these parks have to offer. Best part? You don't need bug spray.
Check out some of NYC's finest street art.
It's hard to feel particularly cultured when you're wiping the crumbs from your second lunch off your overly worn pajamas. With that being said, we should not let our love for the arts fade like our flannels have. Instead, check out some of New York's coolest street art via Google Arts and Culture. Their online experience 9 Amazing Street Art Murals In New York provides a fully immersive, virtual tour of some amazing art. In this tour you will see stunning artwork from prolific artists such as Eduardo Kobra, Keith Haring, Banksy and more. No need for a MetroCard to see these murals which is great because now you can put that $2.75 towards your next Seamless order.
Sing along while streaming your favorite Broadway shows.
Broadway has taught us all how defy gravity but now it's helping us defy boredom too! Theater has been the perfect vehicle for escapism since it's inception and now you can escape without even leaving your home! BroadwayHD is a streaming service that began broadcasting beloved Broadway shows back in 2015. With over 300 shows in their catalog, you can belt along to all of your favorite shows without having to worry about being escorted out of a theater. The platform is currently offering a free 7-day trial along with a very affordable $8.99/month plan. A one-year subscription is still cheaper than tickets to just one broadway show!
Virtually wander through some of the most impressive museums.
Staring at the same four walls of your apartment for weeks on end definitely won't keep your mind stimulated, trust me I know. Combat the brain laze by learning about some of the world's most fascinating arts and histories. Many of the world's finest museums are offering virtual tours that provide users with a fully immersive experience. Never made it to that dream trip to Paris? Tour the Lourve from your couch! Embarrassed by how out of breath you were when you finally climbed all of those stairs getting into The Met? Skip the stairs and see it all online! Never perfected that English accent? That's ok, no one will hear you on this virtual tour of The National Gallery in London! There are dozens of museums providing these tours and you can find most of them through a quick internet search. I listed a few below because this is the most brain stimulation I plan on having today.
Natural History Museum, London
Go to a house party.
NOT LITERALLY!!! We all know with the social distancing guidelines the last thing we should do is host a house party. To remedy our social urges is the new digital platform called HouseParty, which allows users to throw virtual parties with their friends. Like on many other live-streaming apps, HouseParty allows you and your friends to simultaneously FaceTime. What makes this app special, however, is its gaming feature. With HouseParty you and your friends can choose from a variety of party games to play all while maintaining a safe distance. The app is available for iOS, Android, macOS, and Chrome and is truly putting a new twist on classic pajama parties.
Be sure to try something new today otherwise you might just go crazy. We are living in unprecedented times so we might as well try some unprecedented ways of entertaining ourselves. Stay safe out there and stay socially distant…only physically of course!
Like what you read? Follow me on Instagram
Foodies Rejoice! You Can Build Your Breakfast With This New Lego Waffle Maker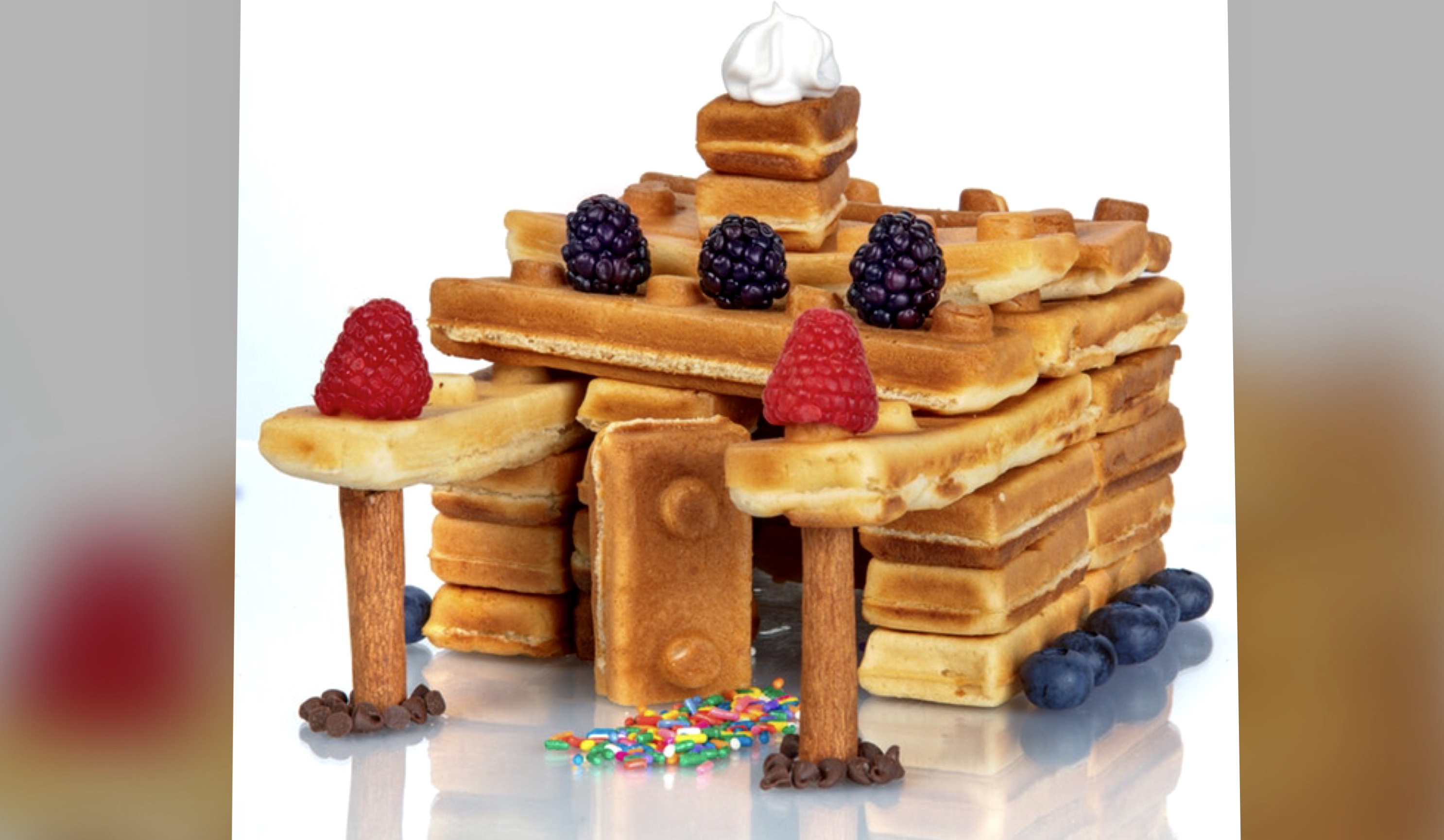 Finally an excuse to play with your food.
Breakfast is the most important meal of the day but maybe it can be the most fun too? Well there is a new kitchen gadget in the works that would definitely bring creativity to your morning routine. The Building Brick Waffle Maker turns ordinary waffle batter into interlocking building blocks so you can construct your own carb castle. The waffle maker makes 14 bricks at a time so there are plenty of pieces to play with. The company behind the maker also produces construction plates that make for the perfect base for your waffle creation.
If you're hankering for a waffle brick you might have to wait just a little bit longer sadly. The maker launched on Kickstarter with a goal of raising $7,500. At the time of writing this, the Kickstarter is up to a whopping $77,000! That's a lot of legos! According to the site, pledging $50 will get you one waffle maker, $75 will get you one waffle maker and two construction plates, $95 will get you two waffle makers, and $100 will get you one waffle maker and four construction plates – all of which will be delivered in August 2020.
Maybe it's time to Leggo the Eggo and start making waffle creations at home!
Like what you read? Follow me on Instagram
VIDEO: "Quarantine With Me" Is The Perfect Song For Social Distancing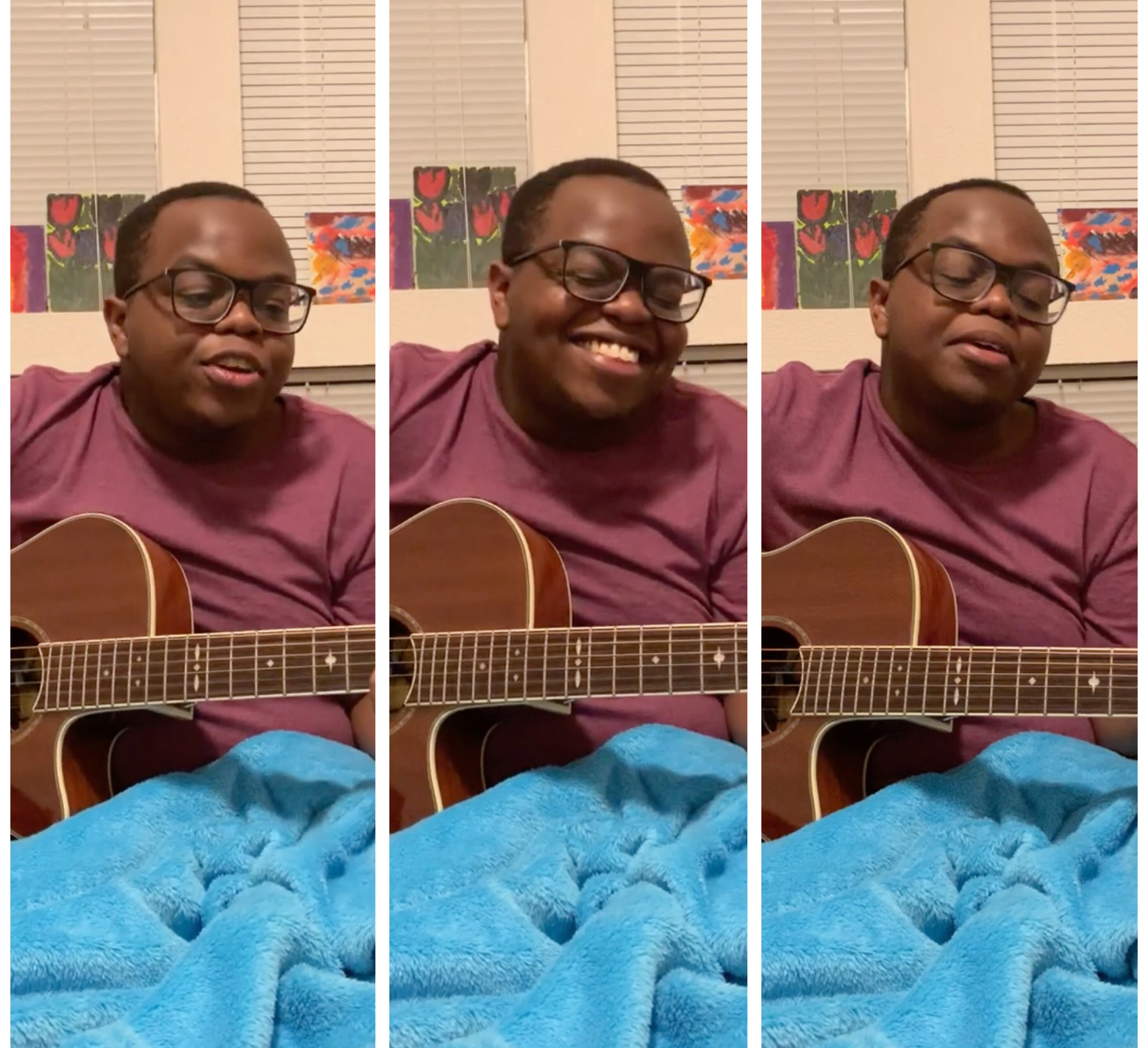 "You can put your hand in mine…once you washed it for the recommended 20 seconds time" is just the first line of this comically informative, coronavirus-themed ballad.
They say "necessity is the mother of invention." Well, you may not have known you needed a coronavirus-themed ballad but once you hear it, your quarantine will never be the same.  David Sikabwe, a 22-year-old student at UT Austin, took to Twitter to give a little corona-concert with a charming song he wrote entitled "Quarantine With Me." The song is oddly beautiful while still chock filled with good information about staying healthy during the global pandemic.
When speaking with Mashable, Sikabwe said the reasoning behind writing the song was sort of random:
"The song was really just a random idea I had. There are a lot of songs written about staying home with someone you care about like 'Nothing' by Bruno Mars an 'Do You Wanna Do Nothing with Me' by Lawrence. I figured that sentiment had a special significance with the looming specter of this disease."
Hope this song helps bring some levity to your quarantine. Be sure to share with friends…FROM A SAFE DISTANCE!
Like what you read? Follow me on Instagram