POP INTERVIEW: "The Voice" Season 2's Tony Vincent Gets "Carried" Away
Tony Vincent was Team Cee Lo's Broadway boy. Now he's headed back to his roots.
Tony Vincent was Team Cee Lo's Broadway boy. The artist formerly known as Anthony Peter Strascina in New Mexico reinvented himself as a show stopper once he arrived in Manhattan, starring in UK and American productions of Rent, We Will Rock You, Jesus Christ Superstar and American Idiot. He co-wrote a track on Il Divo's album, "Hoy Que Ya No Estas Aqui (As Far As Any Man Can See)" and put all that stage and previous recording resume to use with his strong Voice performances like, yes, "We Are the Champions." Topping off a non-stop new lifestyle, he became a dad in April 2012!
You just had a cameo on "The Carrie Diaries." What happened? Who did you play?
After I completed In My Head (my latest EP), I decided to focus a bit more on television and film. I'm always up for a challenge, and there's a stigma that if you're a stage actor you can't do film or TV. While I do think that there is a difference in the way an actor presents a character on stage vs. screen, I believe that at the end of the day it's simply about being authentic. I wanted to challenge myself and to prove that my viewpoint was legit. A recent opportunity came up to appear in an episode of The Carrie Diaries, and I felt that it was a chance to prove to myself (and viewers) that actors can indeed straddle both stage and screen. (In my episode I play a "gate-keeper" to the VIP section of a Madonna tour launch party.)
We're you mobbed by a bunch of teen fans who then said, disappointed, "Great, it isn't Carrie Bradshaw?" Did you have bad 80's hair?
(laughing) I don't even know what that question means…(but I worn my own hair— currently bleached with dark roots.)
You were inspired by The Beatles originally but have gone on to do a lot of stage work, a far cry from that. When you got started with theater, where did you seek inspiration?
"Hard Days Night" was indeed the song that led me to choose a path of music when i was just 4 years old. And, my passion for music in general forced me to pursue music at all costs. I used all opportunities to grow as an artist, because my goal was always to mature as an artist and performer— to develop my own way of communicating to an audience. It didn't matter whether the venue was a middle school assembly, a high school drama production or a regional theatre stage. Because of this mentality, even though my career goal was to become a recording artist, I was open to doing theatre as a young person (I think I was 9 when I did my first community theatre production in my home town of Albuquerque, NM.) I was always on the lookout to utilize any arena that could make me a better performer.
What advantages come with solo work?
When you're doing your own material, you're able to call the shots— at least regarding how it's presented, who plays in your band, etc. I love having that element of control. That being said, I also cherish those times when that kind of control is in another person's hands. For example, when I'm playing a character on a Broadway or West End stage I can completely concentrate on the role— not the logistics of a "tour" per se.
You've been a recording artist forever. What did you learn in the process? What mistakes were you making ages ago? What do you do to feel comfortable in the studio?
I've learned that you can never stop growing and challenging yourself… whether as a musician, engineer or producer— all hats that I've worn over the past 15 years. Am I proud of my first independent record I did on my college campus at 17 years old?— Absolutely! Not because it's a stellar record but because I was learning as I went. I was wearing many hats— the artist, arranger, and producer. It was crazy back then because people had to deal with analog tape, aligning a tape machine, regimented "time-code" and syncing it to an arduous computer, etc. Recording today in the digital world is so much easier. That being said, I'm so glad that I had to cut my teeth on the "real-world" of recording. The biggest mistake I made in my younger years was signing with a large management company who put their own interests ahead of mine. That handcuffed me for many years and now I am much more careful about who I trust and who I form business relationships with. I've learned that I have to be my own advocate because no one is going to do that better than me. The studio is one of the most comfortable places I know. It represents a blank canvas on which I can develop my musical vision. That being said, a good bottle of wine always makes me feel even more comfortable… (ok, maybe 2 bottles…)
When Cee Lo was giving you advice, was there anything you at first disagreed with but later saw he was right? What was the best thing he taught you?
I want to speak humbly here…but if you watched the 2nd season of The Voice, Lo repeatedly said, "I'm learning from you, Tony." Babyface even said, "I have nothing to tell Tony. He's a professional." That was encouraging to hear— and justified that I'm doing something right as an artist.
Your "We Are the Champions" rendition live on the show turned out really nicely. You fit the role of being someone who doesn't scream out the whole song and has that vulnerability to your voice at once. So awesome! When you originally practiced it, how did you sing it? What did you have to change to have the final result?
I probably had a bit of a leg up with this song. I worked extensively with Queen when I opened their musical We Will Rock You on London's West End. I performed "Champions" with the band on several occasions, and then sang the song 8 times a week for over a year and a half during my time with the London production. I then did the American version of the show for a year at the Paris Hotel and Casino in Las Vegas. So this song was already in my body. I felt that I had a certain ownership with it. I didn't have to change a thing when I performed it on The Voice. Mark Burnett has very talented people that work for him and I believe that they knew what I was bringing to the table. It would have been a mistake to change what I was already doing with that song.
You were deeply involved in theater at the time you did "The Voice," so what made you want to go back to popular music at large?
I never was a viewer of The Voice, but after I was educated on what the show was about, I felt that it was the only reality show that allowed real vocalists to prove who they are based on vocal talent alone. After working on Broadway and the West End for over 14 years, I felt that this show would give me the opportunity to return to my roots of being a songwriter and recording artist. That's where I came from. That's where my heart lives.
Your "In Your Head" EP has this great slowish song, "Where Did I Go Wrong?" Is that song based on any real feelings you have had?
It's a song that I hold very close to my core. If I told you what it was about, it would probably make several people blush— or perhaps simply make me blush. That being said, I never like to talk about what a lyric "means". If a person connects to one of my songs…then I've accomplished my task as a songwriter. I'm not trying to bring you into what my personal world is. I want my music to be the soundtrack for the listener's life— their own story.
What do you want people to think when they listen to your songs?
I want them to feel challenged and still at home in their "center". I want them to live out emotions of all sorts: euphoria, freedom, tension, bondage, shame… I want them to feel free to be human. To be real. At the end of the day I want them to know that who they are and what they feel is never about being "right or wrong"… it's simply about being true to yourself.
B'WAY BUZZ: Ryan Murphy Announces Netflix Film Adaptation Of 'The Prom'
At a charity performance on Tuesday, Ryan Murphy took to the stage to announce his plans to adapt the Broadway musical for Netflix. Theater lovers everywhere were like:
Back in November a new musical hit Broadway and before you knew it everyone wanted to be back in high school. The Prom follows an Indiana teen who simply wants to bring her girlfriend to her high school prom. Once the PTA catches wind of the news, the openly gay teen is banned from going to dance altogether. A gaggle of Broadway performers with questionable intentions decide to head to Indiana to help the teen get to the prom of her dreams. The musical made history when the cast performed at the Macy's Thanksgiving Day Parade and featured the parade's first same-sex kiss ever. The shows jam packed with talent as it is directed and choreographed by Casey Nicholaw and features such stars as Beth Leavel, Brooks Ashmanskas, Christopher Sieber, Caitlin Kinnunen, Angie Schworer, Josh Lamon, Michael Potts and Isabelle McCalla.
On Tuesday, there was a benefit performance at the Longacre Theatre which helped raise money for the Hetrick-Martin Institute, GLAAD and the Trevor Project. Ryan Murphy hosted the special performance and it was there where he made the big announcement. Murphy obtained the rights to turn The Prom into a Netflix film! It's no surprise that Murphy has chosen to take on this project as he is a huge advocate for LBGT+ community having created such inclusive projects such as Pose, The Normal Heart, and Glee. The audience – filled with celebs such as Sarah Jessica Parker, Glenn Close, Jane Krakowski, Ben Platt, Gus Kenworthy, Sandra Bernhard, Laura Dreyfuss, Janet Mock, Matthew Morrison, Bernadette Peters, Billy Porter, Andrew Rannells, MJ Rodriguez, and Christian Siriano – went wild when they heard the news. Murphy told the overjoyed crowd:
"I know, it's exciting. I'm really tired of hearing about bad news and Trump. I want to see entertainment that is optimistic and uplifting. I was absolutely blown away by Casey's work and the incredible cast. I cried at the end from pure joy, which has not happened to me since Patti LuPone was the flower girl at my wedding. I wish this show was around when I was a kid."
It remains to be seen if any of the Broadway cast will appear in the film but what has been confirmed is the expected release date; September 2020. It's no coincidence that the release date falls right around the 2020 election as Murphy closed his speech by saying "We want to change hearts, minds and votes."
Like what you read? Follow @ChrisSiretz on Twitter and Instagram
B'WAY BUZZ: Ben Platt's Diverse Music Video For 'Temporary Love' Will Bring You To Tears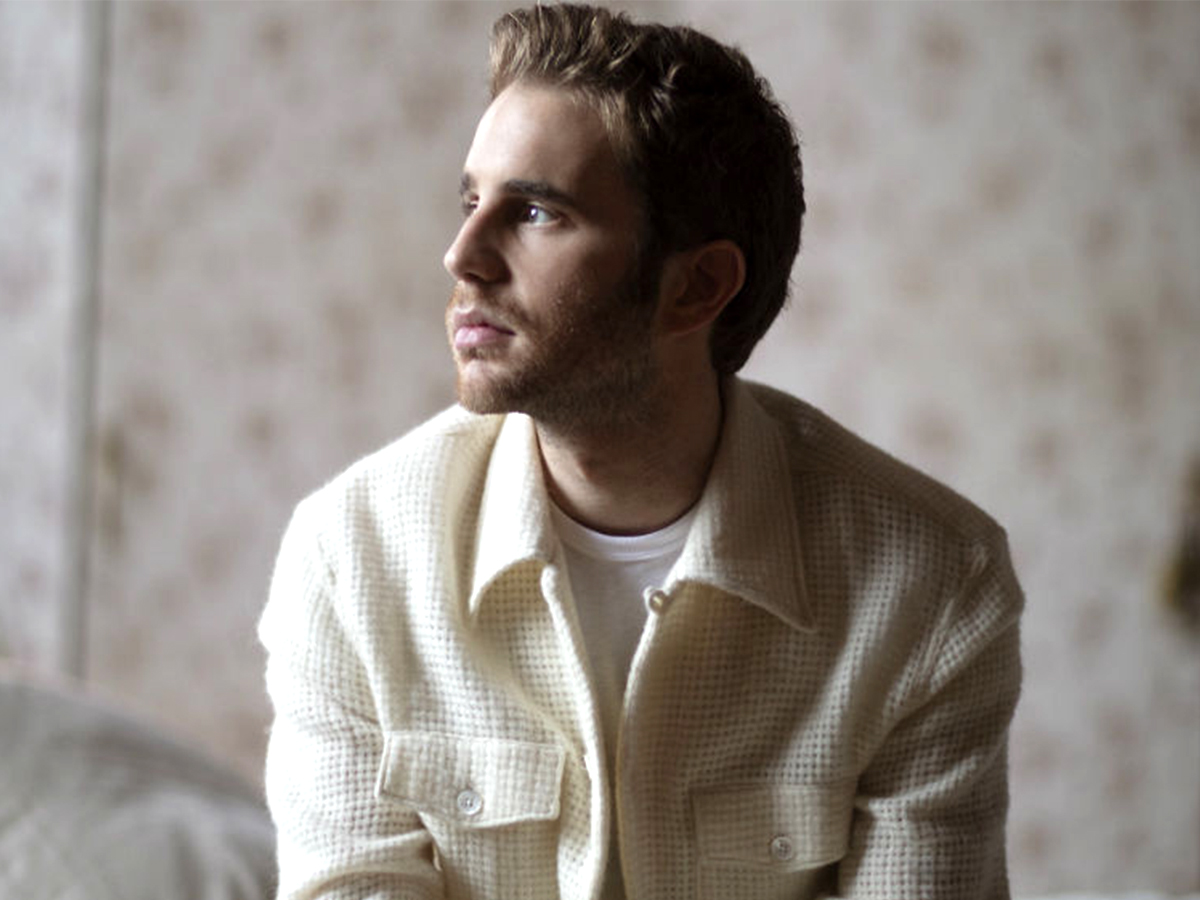 The tears streaming down my face certainly don't feel temporary! Broadway and film star, Ben Platt, just released a music video for his latest single, "Temporary Love," and it is the true definition of #feelgoodFriday. Not only is the song a beautiful one, the video has caused several coworkers of mine to ask if I'm alright because I have been staring at my computer teary eyed for what it is certainly too long for any workplace.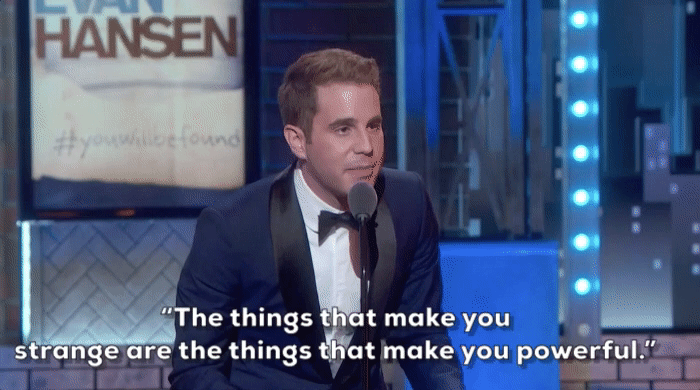 "Temporary Love" is the fourth single from the Dear Evan Hansen star's debut album, Sing To Me Instead. The music video, directed by Nick Lieberman, features various, romantic couples of all ages, races and orientations. The powerful imagery and the song's message combined with Platt's velvety smooth voice is enough to tug at anyone's heart strings.
Sing To Me Instead will be released on March 29th and will feature previous singles "Grow As We Go," "Bad Habit" and "Ease My Mind." Click below to watch the beautiful music video!
Like what you read? Follow @ChrisSiretz on Twitter and Instagram
B'WAY BUZZ: Jeremy Jordan And Laura Osnes Team Up In "The Next Ten Minutes Ago" To Create A Mashup That Will Restore Your Faith In Love
Who could have thought pairing one of Broadway's hottest heartthrob's with a literal Princess would create the romantic mashup to end all romantic mashups? I could. It's really kind of obvious, you guys.
The web series R&H Goes Pop! releases music videos featuring contemporary twists on classic Rodgers & Hammerstein songs. For this installment, Broadway stars Jeremy Jordan and Laura Osnes combined their beautiful talents to perform a mashup of "Ten Minutes Ago" from Rodgers & Hammerstein's Cinderella and "The Next Ten Minutes" from Jason Robert Brown's The Last Five Years. Jeremy starred in the film version of the Jason Robert Brown favorite and Laura Osnes was Cinder-freaking-ella on Broadway!
The mashup is beautiful and I suggest you warn your cubicle neighbor…they may hear sniffle halfway through. Click below to hear two of Broadway's finest!