POP INTERVIEW: Lydia McLaughlin as She Exits "Real Housewives of Orange County"
Yesterday, Lydia McLaughlin announced she was leaving The Real Housewives of Orange County…by choice. According to Us Weekly, she wanted to grow her brand, consisting of a jewelry line at the present, and possibly pursue a reality show about her entrepreneurial spirit. During our interview last weekend, she gave no obvious clues about leaving the show but the reason for the chat–branding herself with her beautiful, yet affordable jewelry pieces–could have been the first sign.
Yesterday, Lydia McLaughlin announced she was leaving The Real Housewives of Orange County…by choice. According to Us Weekly, she wanted to grow her brand, consisting of a jewelry line at the present, and possibly pursue a reality show about her entrepreneurial spirit. During our interview last weekend, she gave no obvious clues about leaving the show but the reason for the chat–branding herself with her beautiful, yet affordable jewelry pieces–could have been the first sign. Bethenny Frankel broke away from the catty Housewives storylines similarly to now become a popular daytime talk show host, diet cocktail inventor and an estimated $100 million net worth.
People love talking for the sake of gossip, and rumors are bound to conflict with McLaughlin's statement that producers asked her back though she declined. In April, Star reported that Gretchen Rossi and Alexis Bellino were kicked off the series. Of course, all talk about Lydia being forced away will be false. Her answer, when I couldn't resist asking about the king of Real Housewives, Cohen himself, was genuinely sweet. "He's exactly what he seems like when he's not on TV. If you were to have a conversation with him, it's just like you see."
Is he cute in person? "He's actually better looking!" she confirms. "He's a big sweetheart. If I called him right now, he would answer the phone. He's really accessible. He's a good producer. He's a good person. He's handsome. I only have nice things to say about Mr. Cohen."
Presented with an opportunity to join a reality show on a major network where catfights are the ratings selling point, many would say no. Anyone could argue how reality TV producers pull you in every direction, chop and edit unfairly, make you act out artificial storylines as The Hills did and stick words in your mouth to provoke drama. McLaughlin took the risk, which couldn't have been a better advertisement for her jewelry collection she was about to launch. She didn't want to be famous, nor did she desire to be infamous. She wanted to move Lydia M. Jewelry product sales.
"If you watch the show, pretty much in any scene, I'm wearing one of my own pieces. It's a commercial for my stuff. A lot of times, I post it on my Instagram. I do it a couple times a month. On my website, they can ask me different questions. I wear it on a daily basis, anyway. If you saw me at the park, I'd be wearing my bracelet. In particular with my jewelry, I wanted to be doing pieces I knew I would wear," the OC Housewife says.
"My husband has gotten me Chanel necklaces and said, 'Wait! These aren't even real pearls? Oh my gosh.' You can see that for me, it was like I know that I am not Chanel, and I don't have that name brand recognition. You are buying those types of jewelry for the name brand and logo on it. If it's a lipstick, people are buying Tom Ford, whereas M.A.C. makes beautiful lipsticks. Branding is not a new concept. I knew I wanted to focus on the materials. At the end of the day, if I'm wearing earrings, if it doesn't have a Chanel logo on it, you can't tell where it came from."
She says her pieces are for people like her with high sensitivity to typical cheaper wares. "I have sensitive skin, so you need to have good quality of things. It is costume jewelry; it's not real diamonds or anything like that. But it's the finest, and you'll see that reflected in the cost a little bit. I'm particular about the materials. I use the gold, not gold plated. It's gold filled. So there is gold throughout the braided bracelets I use. That was a big deal for me."
Going through the checkboxes of Housewives cast member stereotypes, McLaughlin already stands out from the pack by working on her public image and brand and also, in one area Frankel did not: her Christian faith is a big percentage of who she is. "I'm a role model through the way I live my life, having integrity and being authentic to who I am, being confident in who I am and who God made me to be, and giving back," she says.
McLaughlin surprised herself, saying this fact or how she saved herself for marriage wasn't something she would "normally admit" to strangers, but it felt right tearing down the misconception that all reality TV starlets must act promiscuous on television. "That was one reason why I decided to do the show. I wanted to give a different voice. I wanted to project a light and positivity. I think the Housewives franchise gives me a power. It's flattering that girls watch you and see themselves in you. You can use that power for good or bad," McLaughlin says. "To us, my husband and I, it was cool that we were both virgins when we got married. I thought that would be a cool thing to share. Other people could say, 'I'm not a freak because I don't sleep around.'"
Projecting yourself as a Christian or otherwise is definitely hard when anything you might say with humor or a slip of the tongue gets taken apart in the editing room, and later, by TV critics and viewers, she tells us. "Filming, just that you film your real life, that adds a little bit of stress to you, and the crew of people following you around, you're being nervous. I said, 'I can't believe that I said that.' Instead of embarrassing yourself, you embarrassed yourself in front of all of America, who loves to judge you."
And her gratitude extends to who she is off camera. "The coolest moment for me was one of my fans at the mall saw me and came up, and she was wearing my earrings. She wanted a picture, but I wanted a picture with her as well. Of course, you want to see it on the red carpet. You want to see it on the movie stars. I want to see my fans wearing it. It was an everyday person, and we were both wearing my earrings."
"I design my stuff for me," she says, meaning normal women doing all kinds of things in their weekly schedules. "I'll go on a play date, and then, I'll go out to dinner. I wanted to be able to design bracelets and necklaces for my daily life, but at the same time, my mother and all of her friends in their 60s love my jewelry, and we've sold it to some people who are 16. It depends on your taste. You can wear it with a ball gown at night or to a PTA meeting in the morning. It's beautiful, timeless and for all occasions. It's for a woman who wants a little bit of sparkle, which is everybody out there. It is all handmade in Orange County."
As she seeks to end up on the list of designers sold at Bloomingdale's, Lydia's surprise decision leaves a hole in the OC Housewives lineup. I nominated Brian, the PopGoestheWeek.com owner you see photographed up top, as a new castmate. He may have a shot now!
"First of all, he'd have to become a woman. We have never had a man! That would be his first step. I think there isn't really a mold. I was nervous when they asked me to be on the show." So far, so good. All Brian needs is a sex change. Continuing…
"I don't think I am a typical Housewife," McLaughlin, who is not native to Orange County but Canadian-born, says. "I like being with joyful people. This show was a lot of drama. The producers were big on me saying they wanted me to be myself. You don't have to pretend to be something you aren't. As long as he's a strong, opinionated woman, has his views and isn't afraid to say what they are, he'd be a perfect Housewife."
The last step is Brian needs to move within the filming vicinity. "You're recommended by a friend or someone you know. I knew Alexis. I think for me, particularly, the casting directors and our company are the same producers for The Real Housewives of Beverly Hills. Lisa from Beverly Hills has worked with our magazine. They just heard from the beginning that I was at Beverly Hills Lifestyle Magazine, and I moved across the street from Alexis, so it was two worlds colliding."
While Brian works on getting cast in the lineup, women who want to start a new business can work on building a brand. "I think that you need to have a good business model. It depends on the business you want to start. My whole family is entrepreneurial, so I have a lot of good mentors. I have people in my life I can ask questions to if I need it. We always had that mind frame. Google 'business models!'" she advises. McLaughlin's father founded Canada's first 24-hour network, NTV. With her husband, Lydia created the magazine and SKYLAB Media, a digital marketing/design company. All of this existed before the show ever made her known to the rest of the country.
On what fans love most about her, she replies, "You'd have to ask my fans. I know just from experience, I've gotten to go back to my old youth group. I've gotten to give my testimony there. Some girls broke into tears just from seeing me. That was a really crazy experience. The fans are really great, even on Instagram. I know on my account, if I post something, and someone say something mean, my fans defend me."
Plenty of fans are dealing with bullying in high school or college. Others face adult world bullying at the workplace or elsewhere. McLaughlin understands what it is like to be mocked for invalid reasons and says the only solution is to ignore haters and focus on positivity. "You get a lot more love than you do get hate. You have to take everything with a grain of salt, and you have to be a strong person. To step into a role like this, you can choose to focus on giving them that power or focus on the great things you want to do. I think I'm really a great mom, and I do my best. It doesn't mean you're immune to that if you're famous, but I have really good roots, and your head's on straight…"
"When you watch Sex and the City, you say, 'Are you a Charlotte or a Carrie?' It's the same type of thing like Housewives," she explained the series' phenomenon. "I'm young. I'm a Christian. I'm quirky. I beat to my own drum. Maybe, there's something about me they see in themselves. They'll gravitate towards me. I was on this show for one season, and I have over 250,000 social media fans. To me, that is so humbling and flattering."
WANT TO SEE LYDIA'S JEWELRY FOR YOURSELF OR A SPECIAL SOMEONE'S HOLIDAY GIFT? Head on over to LydiaMJewelry.com.
Kygo and Whitney Houston's "Higher Love" Video is Full of 80's Fun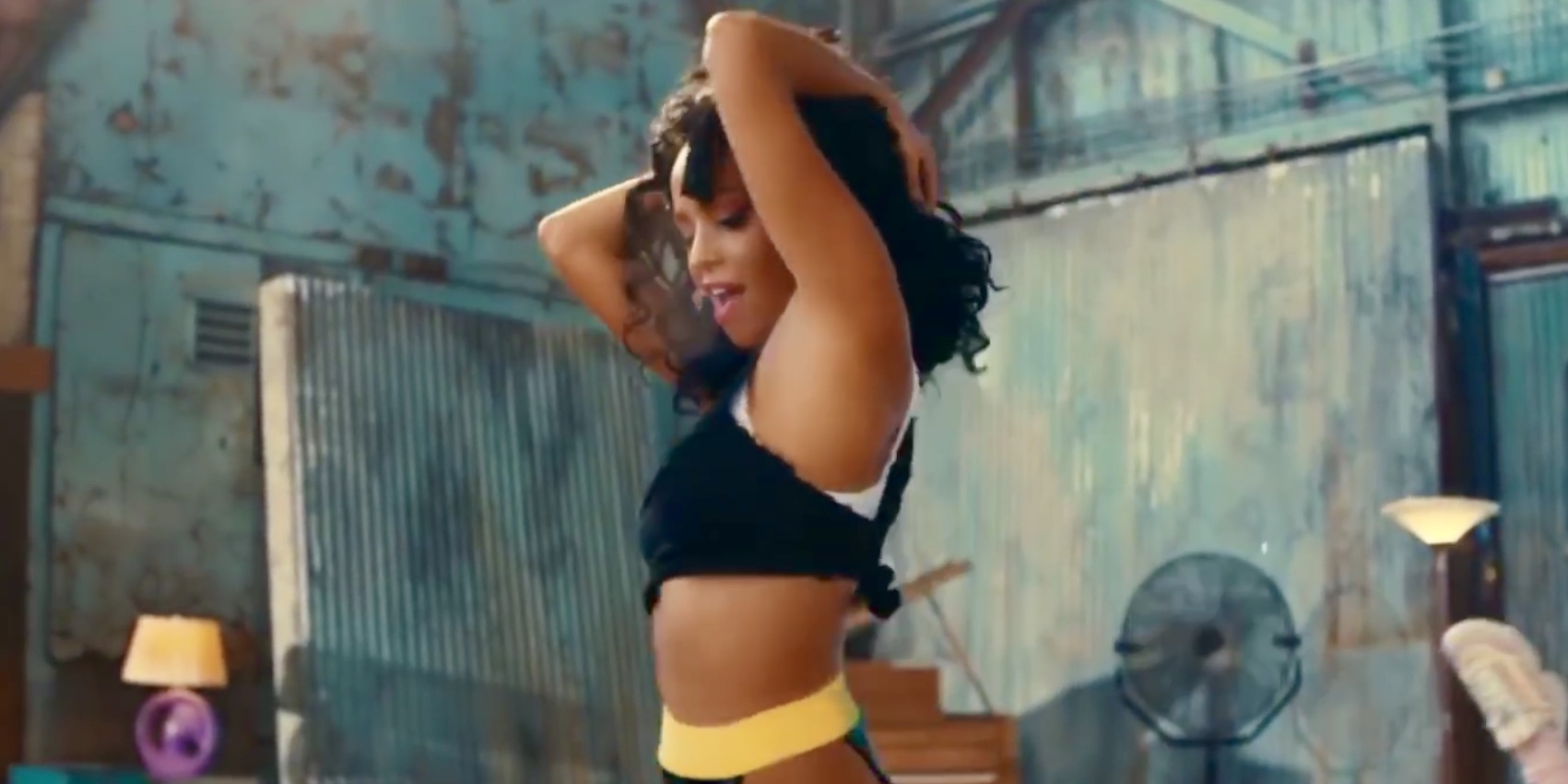 An eighties inspired dance number, a gorgeous ensemble, and the incomparable Whitney Houston come together for a fun flashback in the new video!
Houston had often performed Steve Winwood's "Higher Love" during her concert tour, and recorded the song thirty years ago. This summer, a new version re-mixed by Kygo hit the top of the dance charts.
The video stars Vanessa Morgan and Mason Cutler, both of whom are absolutely stunning to look at. See for yourself!
Compare and Decide: A Jury Decided Katy Perry's "Dark Horse" Copied Flame's Song "Joyful Noise." Do You Agree?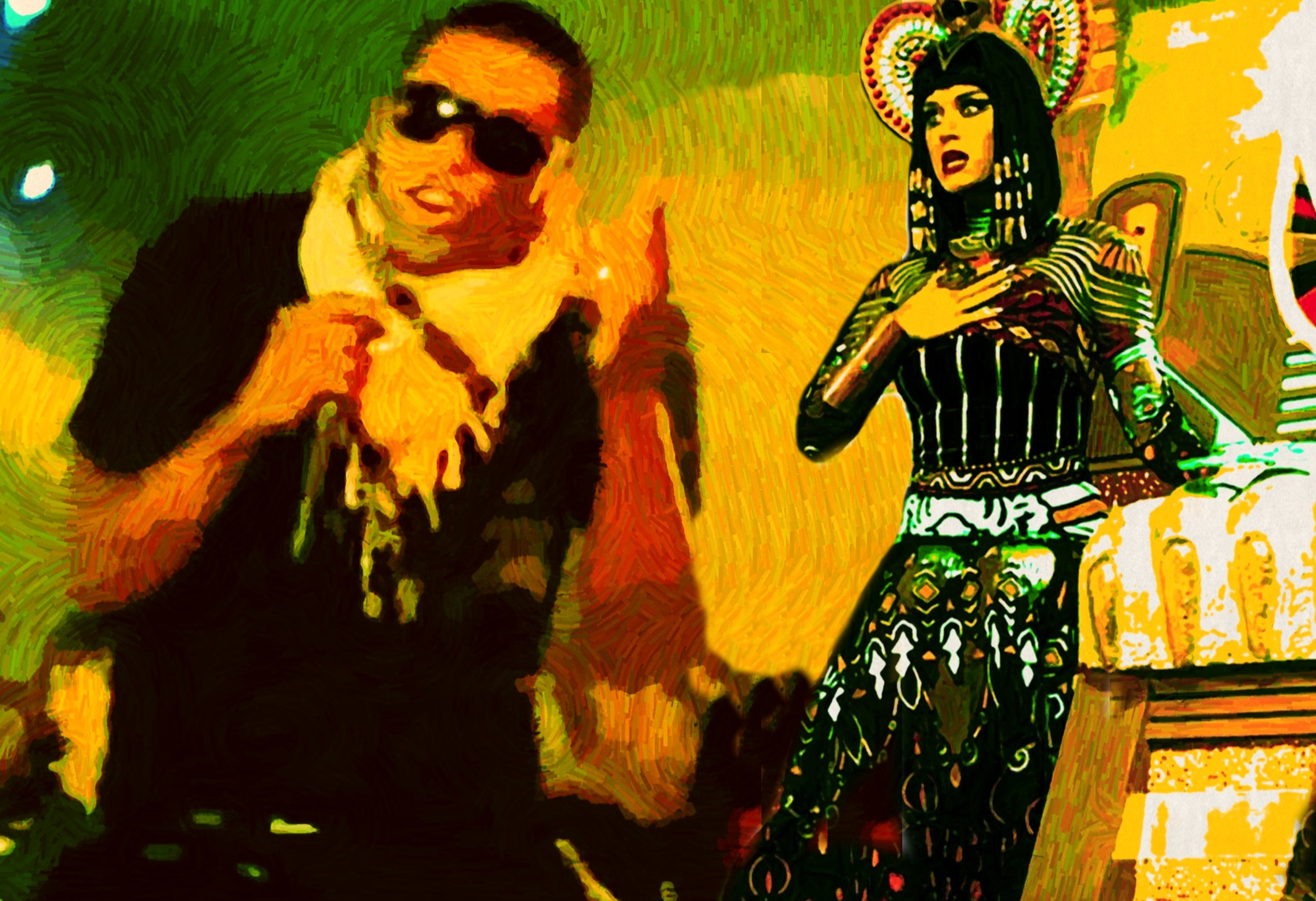 Katy Perry's got a Grammy nomination for her 2013 hit "Dark Horse." But a jury says the tune lifted a riff from a Christian rapper's 2009 song "Joyful Noise."
There's little doubt there is a part of the song that is similar in both tunes. The question is, how much will it cost Perry's camp. The jury was unanimous that there was some ample borrowing going on. (I'm paraphrasing.) And ultimately decided that Perry and her collaborators should pay him $2.78 million.
For your consideration, the two songs are below. Listen to at least a minute of both. You'll hear the part they're talking about.
The price of that little riff could be a high one. Last year, Robin Thicke and Pharrell Williams were ordered to pay nearly $5 million to Marvin Gaye's family over similarities in their 2013 hit "Blurred Lines."
Videos below.
Lizzo Is An Icon In The Making – And Here's Why
Mirror, mirror on the wall don't say it 'cause we know Lizzo cute. And by cute I mean extremely talented, gorgeous and totally inspiring!
A few months ago I was watching The Ellen Degeneres Show when I witnessed one of the most fun, exciting and awe-inspiring performances I've ever seen. Lizzo popped onto the screen in a sparkly, pink getup and began singing what would become her big hit song, "Juice," – I was immediately hooked (more like obsessed). During this performance she also jammed out on her flute alongside her plus-sized backup dancers and suddenly I knew I had been changed forever. I did some more research on the rapper/singer and found out I had been sleeping on this gem! Lizzo has been doing bad all by her damn self for years, having already released two albums in the past. I am suddenly mad at every single person who neglected to tell me to jump on the Lizzo train sooner! If you're like me and need a bit of catch up, I'm going to break down exactly why you need to know this icon in the making.
You can throw a stone in any direction and hit a triple threat nowadays. Lizzo's brings talents we have yet to see in the mainstream music industry.
If singing, rapping and dancing make Lizzo a triple threat, what does flute playing making her?!? A STAR THAT'S WHAT! Lizzo has displayed her abilities as a talented flautist, which is not an instrument you would necessarily think of in conjunction with the rap genre making this talent all the more extraordinary. Lizzo even used her flauting skills to compete (and defeat IMO) with Ron Burgundy. Not Will Ferrell, but Ron Burgundy.
Oh, and she can also twerk while playing the flute. 
As if playing the flute wasn't impressive enough, Lizzo can also twerk while playing. I really hope some high school kid is deciding to take band just so he/she can flutwerk their way around campus like their fav flautist, Lizzo.
Lizzo uses her platform to inspire and raise up everyone around her.
Lizzo uses her voice for more than just creating fire music, ya know. She uses her platform to defend the belief that beauty comes in all shapes and sizes. Her Twitter is filled with positivity and strong messages about acceptance.
MY MOVEMENT IS FOR EVERY 🗣BODY. IM LEAVING NO ONE EXCLUDED. "GOOD FATTYS" AND "BAD FATTYS" AND ANYONE ELSE WHO WANTS TO JUST FUCKING LIVE ARE WELCOME. NO TERMINOLOGY NO IDEOLOGY JUST FUCKING HAPPY PEOPLE IN MY MOVEMENT.

— |L I Z Z O| (@lizzo) March 4, 2019
Uhm…she's straight up gorgeous. 
We cant forget to mention that Lizzo is a straight up beauty queen. She is known to switch up her look but I've never seen a bad pic of this queen. To solidify my point, she is now officially the first, plus sized black woman to be featured in Playboy magazine!
Move over Avenger's, Lizzo has been in a comic book too!
Ok indulge the nerd in me on this one…Lizzo was even featured in a comic book!!! That's right, she has become so influential that even Marvel comics wanted a piece of the Lizzo-pie. Check out this shout-out in Unstoppable Wasp #4!
MY MOVEMENT IS FOR EVERY 🗣BODY. IM LEAVING NO ONE EXCLUDED. "GOOD FATTYS" AND "BAD FATTYS" AND ANYONE ELSE WHO WANTS TO JUST FUCKING LIVE ARE WELCOME. NO TERMINOLOGY NO IDEOLOGY JUST FUCKING HAPPY PEOPLE IN MY MOVEMENT.

— |L I Z Z O| (@lizzo) March 4, 2019
So now that you have become as obsessed as I have, you are probably wondering how you can get even more Lizzo in your life. Well lucky for you, her new album dropped TODAY! Her third studio album, Cuz I Love You, is available anywhere you listen to music and let me tell you, YOU WILL LOVE IT. The album is varied and showcases all of Lizzo's incredible range with some songs being upbeat and funky, and others being slowed down and heart wrenching. For a taste of what to expect, click below to listen to the title track of the album. If the new album still doesn't satisfy the hunger for more Lizzo, she's also on tour! You can click here for more info on tour dates.
Oh Lizzo…you are most definitely 100% that bitch.  
Like what you read? Follow @ChrisSiretz on Twitter and Instagram