Brian Balthazar has worn many hats over the years. While you may have just seen him on The Wendy Williams Show or The TODAY show's fourth hour with Kathie Lee and Hoda, he has built a career making television on both sides of the camera.
Brian has developed several television shows for cable, and launched the fourth hour of the Today Show with Kathie Lee Gifford and Hoda Kotb back when it first debuted. (Having since moved on, he now frequently appears as a guest.) He began his TV career behind the scenes as a producer, then a comic, then a reporter, then an audience warmup comic, now he does all of those things at the same time. You may also have seen his name on the credits of the popular HGTV show 'House Hunters,' and 'House Hunters International.' two series' under his leadership as a Programming Director. He also has supervised the direction, development and production of dozens of additional shows on cable. He even served as Co-Executive producer of "The View" for a while.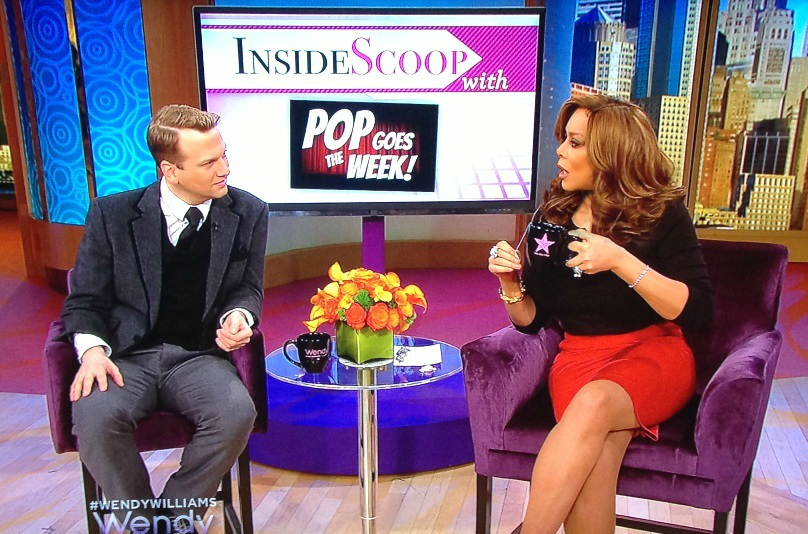 As a trend expert and speaker, Balthazar has been a spokesperson for Ford Motor Company, ushering in the 50th anniversary of Ford Mustang with a national TV publicity tour and serving as host of a special press event, not to mention sharing his insights about future consumer trends at the "Looking Further with Ford" event in New York city.
As a pop culture and entertainment expert, he has been a frequent guest on "The Wendy Williams Show," Brian hosted the HGTV Special "I Bought A Famous House." He has also been seen as a comic and panelist on "Showbiz Tonight" "The Today Show" on NBC, MSNBC's "Caught On Camera," "'The Joy Behar Show," "The Early Show" on CBS and more.  He can also be found as a voice of reason (or quite the opposite!) on many POP Culture programs, including "That's So 80's," and "That's So 90's," on DIY Network and several TV Guide Network specials. On the Radio, he's a frequent contributor to "Your Weekend" with Jim Brickman, and was a Tabloid Tuesday guest on Sirius Satellite Radio's "Derek and Romaine Show" and entertainment contributor on Cosmo Radio.
An appearance on the fourth hour of the TODAY show with Kathie Lee and Hoda.
Brian's perspective on style and fashion in popular culture is featured in a series of short documentaries for Biography, and he is an expert on the Royal Family for A&E.
He has also been an emcee for many notable events and sponsors, including work as a brand ambassador for Bombay Company, host of the Miss Tennessee USA pageant, and a red carpet host at the Daytime Emmy Awards.
Appearing in a series of videos for Bombay Company.
Brian has provided analysis, interviews and helped co-host the Tony Awards backstage show. That's him on the left. He also followed all the backstage madness at the launch of Fashion Week in New York City while co-hosting the Red Dress Event.
Balthazar served as a guest-in-residence during the Tony Awards live backstage coverage for CBS and TonyAwards.com, and also as a roving reporter for the Dr. Oz show. Earlier in his career he was a features reporter and contributor on NBC, MSNBC, United Airlines In-Flight Entertainment and more.
Below is a shot of him on the big screen during a taped spot announcing the judges at an American Idol Press conference.  His jaw dropped when that shot showed up.
Brian also appeared in an A&E Biography about Jim Carrey. He also provided play by play of some of film's greatest car chases for a documentary about, well, car chases. (Ask his family and they will tell you: NO one would have expected to see him in a show about cars. We'll leave it at that.)
Brian also contributed to NBC's New York NonStop, where his commentary about the SkyMall catalog got the attention of the SkyMall people. They're not mad. (In fact, they have a pretty good sense of humor about themselves…anyone that sells statues of Sasquatch pretty much needs to have a sense of humor.)
Balthazar also spent years in new york as a standup comic, and has performed at all the iconic NYC comedy landmarks, such as Comix, Carolines, Gotham Comedy Club, The Laugh Factory and more. He's also appeared as the studio host and warmup comic for several cable shows, such as "Fashionably Late with Stacy London" on TLC, "Man and Wife with Fatman Scoop" on MTV, and "Comedy Central Presents Russell Brand" on, well, Comedy Central.
Before 'finding himself' professionally, Brian was a singer on a ship, a publicist for a trance medium, an insurance customer service rep, waiter, bartender, activities director, substitute teacher, website programmer, pianist at a camp for spoiled children, and college mascot. None of them worked out. Let's hope this does.
To contact Brian, email [email protected].
To check out his video clips from NBC, HLN, and MSNBC, click HERE…
And – become his friend on facebook! www.facebook.com/brianbalthazar
For a more extensive listing of his TV appearances visit his IMDB page.
And he's apparently getting better about Twitter. So he says. He's @BrianBalthazar.
Thanks for reading POP GOES THE WEEK!
For his TV Appearances, Click on the TV APPEARANCES page.