CELEB NEWS: Kathy Griffin To Attend White House Correspondents Dinner!
In perhaps her most unexpected (more like exciting) stunt yet, Kathy Griffin announced on Friday that she will be attending the White House Correspondents Dinner this year. The annual event is traditionally an evening of celebration for the President and the press, where both parties enjoy a bit of lighthearted fun. The President begins the night with a bit of comedy, which is followed by a roast from a veteran comedian. Over the years the event has transformed from a night of D.C's finest, to a Hollywood-star studded event. Griffin, however, will not be attending as a  celebrity invitee, rather as a guest of the LBGT news source, the Washington Blade. Griffin has been out of the limelight since May 2017 when her controversial photo shoot, which portrayed an image of the comedian holding the (fake) severed head of the president, got her exiled from Hollywood. She is slowly making her way back into mainstream entertainment with shows booked in Carnegie Hall and the Kennedy Center later this year. It will be interesting to see how the White House feels with Griffin's attendance but I am just eager to see if she enters the dinner like she does her stand up specials…two middle fingers held high in the air. Take a look at the comedian's official tweet below!
AWWW: A Rescue Team Of 9 Was Needed To Rescue 1 Adorably Chubby Rat
Over in Bensheim, Germany a rotund rodent got herself into a jam when she tried to squeeze through a hole of a manhole cover only to get stuck…and honestly, I can relate. When I was 8 years old I tried to squeeze my thunder-thighs-in-training into a children's swing and it took my dad and three other grown men to get me out. I am the German fat-rat!
Volunteer firefighters were called when a young girl noticed the fat rat was stuck and no time was wasted to help the poor critter. Eight firefighters and at least one animal rescuer appeared on the scene to safely extract the chubby critter. Animal rescuer Michael Sehr told BBC "She had a lot of winter flab and was stuck fast at her hip. There was no going forward or back." When asked why anyone would even want to save something so many are repulsed by Sehr said "Even animals that are hated by many deserve respect."
Alls well that ends well! Hopefully no authorites will be needed to help me shimmy out of these skinny jeans I thought looked cute this morning…in the meantime, check out the entire rescue below!
Elton John And Taron Egerton Performed A Fantastic Duet Of 'Tiny Dancer'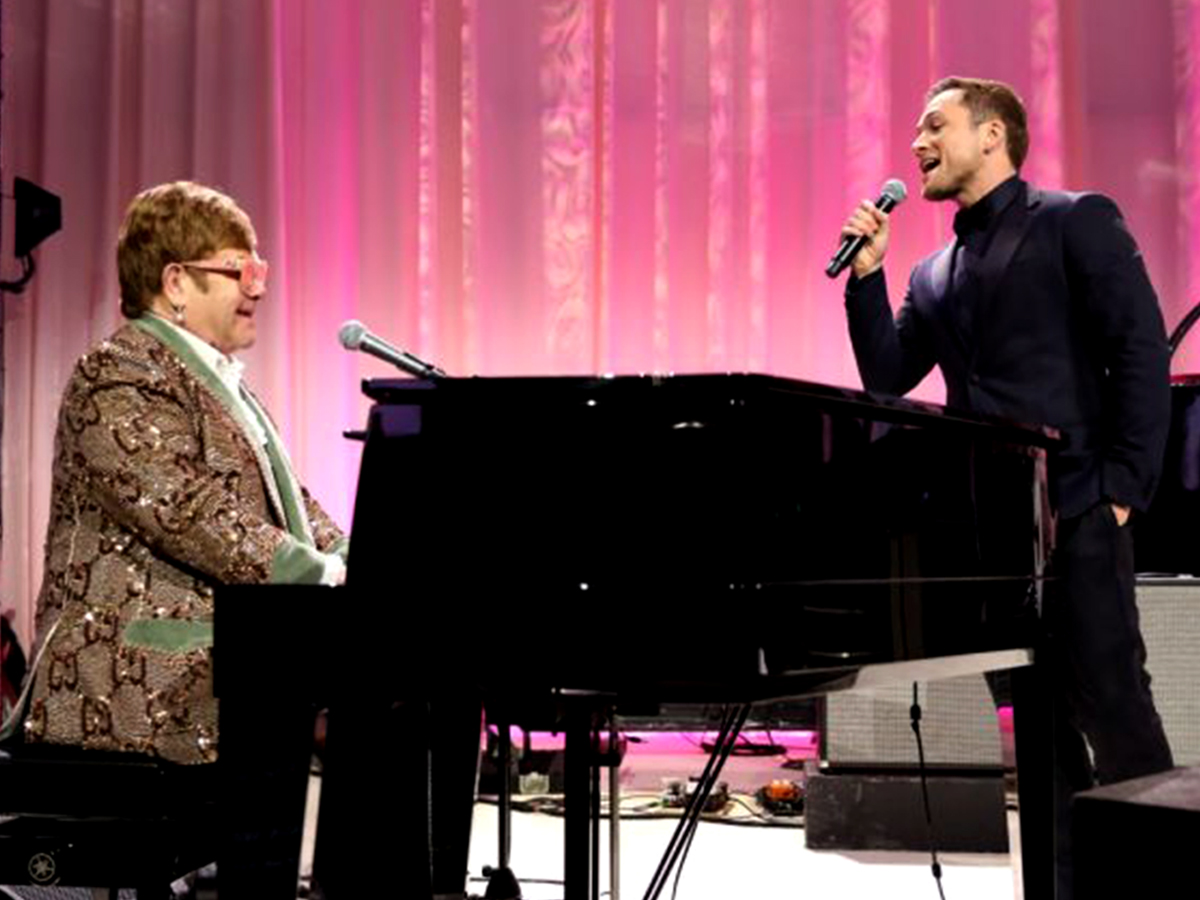 The dancer may be tiny but the talent on stage was massive! Taron Egerton and Elton John gave a fantastic performance of "Tiny Dancer" last night at the 27th Annual Elton John AIDS Foundation Academy Awards Viewing Party.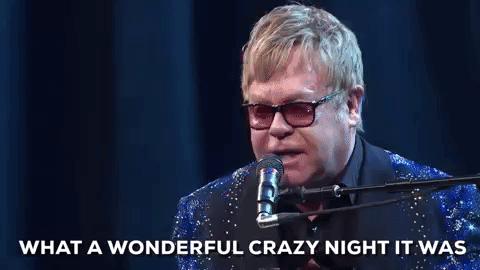 If you've been looking for a reason to toss on your bedazzled cape and brightly colored sunglasses then boy do I have good news for you. An "epic musical fantasy" about Elton John's life, entitled Rocketman, is expected to hit theaters in May 2019. Taron Egerton, from Robin Hood fame, plays the musical legend and judging by his performance last night, we are all in for a treat. The audience of the charity event felt like a candle in the wind when Taron suggested an off-the-cuff performance of "Tiny Dancer." There isn't even a pun creative enough to embody what the audience must have felt when Elton John himself volunteered to accompany Taron on the piano!
In addition to a truly moving performance, the 27th Annual Elton John AIDS Foundation Academy Awards Viewing Party raised more than $6.3 million for an effort to end AIDS.
Click below to take a look at the magical performance from last night!
VIRAL: There Is No Room For Love When This Dog Protects His Barney
I think this dog missed the whole "I love you, you love me" message Barney was trying to teach all those years ago…
In this viral video posted to Twitter, an adorable pup channels his inner Cujo anytime his owner gets close to the Barney the Dinosaur stuffed animal. While the frenzied attacks are comical in themselves, this video should definitely be played with the sound up. While we never see more than the dog owner's hand, we hear his high pitched screams of terror every time the dog take a lunge.
Click below to laugh along!