B'WAY BUZZ: Darren Criss Puts The Fine In 'One Fine Day' With New Music Video
When I woke up this morning I thought today would be a fine day. It's a bit gray here in NYC and there's a breeze in the air that suggests summer is quickly escaping. So you can imagine my unexpected glee when I stumbled across Darren Criss' tweet debuting his rendition of "One Fine Day."I had no idea today would be this fine.
Criss launched onto the scene when he first appeared in the second season of the hit musical show Glee back in 2010. After two successful stints on Broadway, it was clear that the triple threat had roots that ran deep into musical theater. So deep in fact, that Criss produced a day-long, musical theater festival entitled Elsiefest back in 2015. The festival is reaching it's fourth anniversary, and to promote the theatrical extravaganza Criss released his rendition of "One Fine Day." In the release statement, Criss mentions that Carole King's songs were bonafide hits in their own right but since her life story has been playing out on Broadway in the show Beautiful, her songs are now forever intertwined with the Great White Way.
The rendition of the song delivered to us in that smooth and plucky sound that Criss is known for. He, of course, looks dreamy in the sun soaked music video and proves why a day long, musical theater festival is needed. Speaking of which, some of the acts for this years festival include heavy hitters such as Sutton Foster, Alex Newell, Jodi Benson and Grant Gustin. I can attest to the fun that is had at these festivals so trust when I say that this lineup makes for a great one!
Elsiefest is on October 7th in Central Park here in NYC. To get your tickets, click here!
Click below to see Darren Criss singing "One Fine Day"!
Broadway Stars Are Fundraising With A Hand Washing Challenge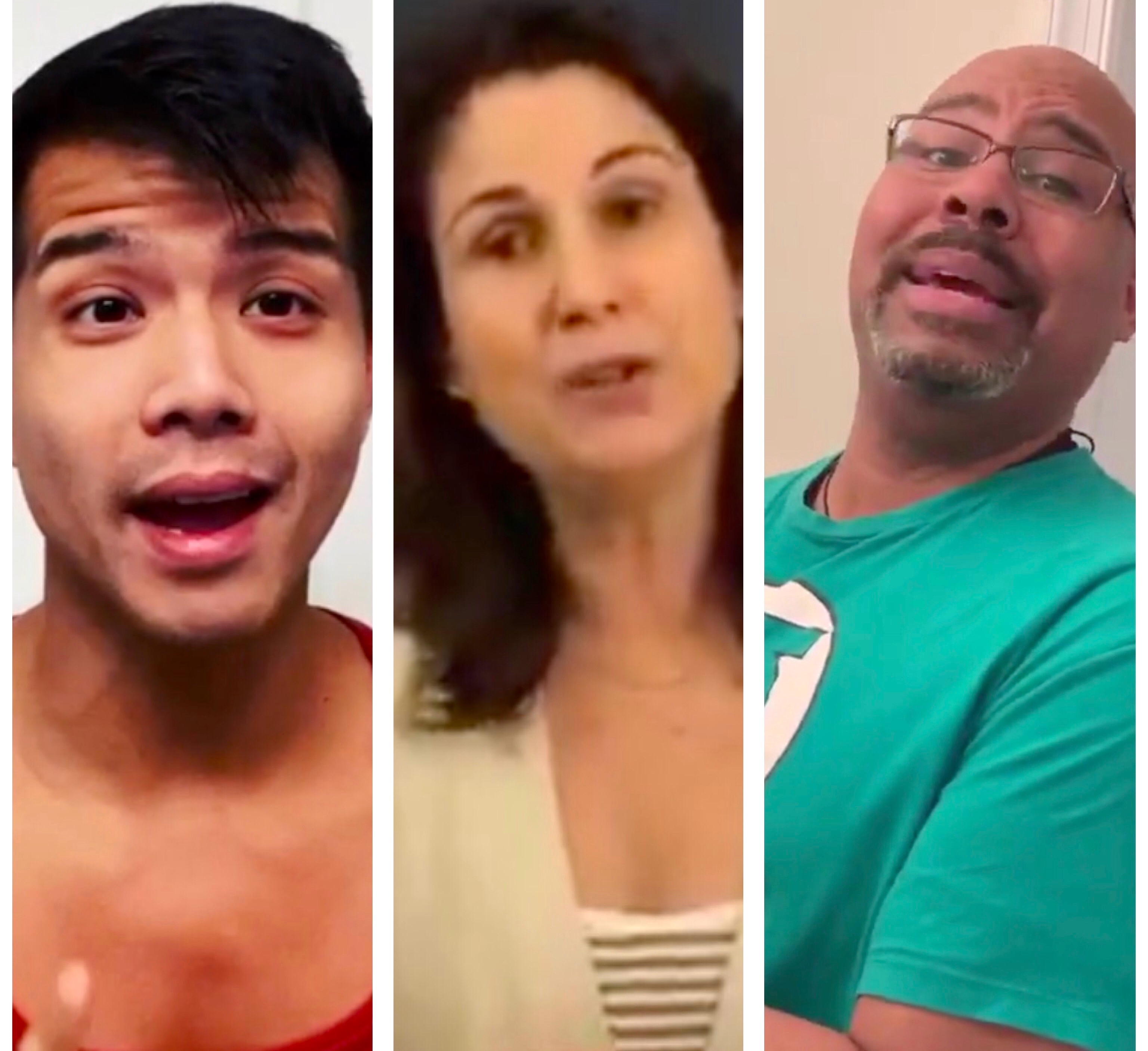 Turns out jazz hands are the second most impressive thing broadway performers can do with their digits.
Last week it was announced that all Broadway shows will be closed until at least April 12 due to the COVID-19 pandemic. While it certainly is unsettling to see New York City's symbol of resilience go dark, the broadway community has banned together to raise hope once again. Many of Broadway's finest have taken part in the viral #BWayHandWashChallenge, a challenge aimed at raising funds for members of the Broadway community who will need financial assistance while not working.
The #BWayHandWashChallenge, initiated by Theater Mania, calls for Broadway stars to choose a theater charity and then sing a show tune for twenty seconds while washing their hands. Twenty seconds is the recommended amount of time to wash your hands according to the CDC. No word yet on how much time they think is appropriate for belting Broadway show tunes but according to my roommates, hearing me sing "Don't Rain On My Parade" four times during one shower is more than enough. Many of the performers taking part in the challenge are asking fans to support the Actors Fund, which is an organization that provides performers with emergency financial assistance, health care, affordable housing and more. Since its formation in 1882, the organization has proven to be essential for performers who are living through dire situations like they are now.
Take a look at some of the big Broadway stars taking part of this amazing challenge!
Stephanie J. Block
Let's raise some money with @theatermania. Choose a charity (@TheActorsFund, @BCEFA, etc.), wash, sing, nominate, and post to pass along. @LeslieKritzer @WesTayTay #GavinLee, you're up. 🤲🏼🚰🧼🙌🏻 #BroadwayHandwashingChallenge pic.twitter.com/IhHUta3nvL

— Stephanie J. Block (@StephanieJBlock) March 17, 2020
James M. Iglehart
I'm taking the @theatermania #Broadwayhandwashchallenge (yeah I said it wrong in the video) for @BCEFA! Please donate! I nominate @NikkyWalks & @fergsters95! #MusicOfTheNight #IWillBePhantomSomeday! pic.twitter.com/ia0u9b9qLj

— james m. iglehart (@jamesmiglehart) March 17, 2020
Bonnie Milligan
Telly Leung
Lesli Margherita
Like what you read? Follow me on Instagram
B'WAY BUZZ: Ryan Murphy Announces Netflix Film Adaptation Of 'The Prom'
At a charity performance on Tuesday, Ryan Murphy took to the stage to announce his plans to adapt the Broadway musical for Netflix. Theater lovers everywhere were like:
Back in November a new musical hit Broadway and before you knew it everyone wanted to be back in high school. The Prom follows an Indiana teen who simply wants to bring her girlfriend to her high school prom. Once the PTA catches wind of the news, the openly gay teen is banned from going to dance altogether. A gaggle of Broadway performers with questionable intentions decide to head to Indiana to help the teen get to the prom of her dreams. The musical made history when the cast performed at the Macy's Thanksgiving Day Parade and featured the parade's first same-sex kiss ever. The shows jam packed with talent as it is directed and choreographed by Casey Nicholaw and features such stars as Beth Leavel, Brooks Ashmanskas, Christopher Sieber, Caitlin Kinnunen, Angie Schworer, Josh Lamon, Michael Potts and Isabelle McCalla.
On Tuesday, there was a benefit performance at the Longacre Theatre which helped raise money for the Hetrick-Martin Institute, GLAAD and the Trevor Project. Ryan Murphy hosted the special performance and it was there where he made the big announcement. Murphy obtained the rights to turn The Prom into a Netflix film! It's no surprise that Murphy has chosen to take on this project as he is a huge advocate for LBGT+ community having created such inclusive projects such as Pose, The Normal Heart, and Glee. The audience – filled with celebs such as Sarah Jessica Parker, Glenn Close, Jane Krakowski, Ben Platt, Gus Kenworthy, Sandra Bernhard, Laura Dreyfuss, Janet Mock, Matthew Morrison, Bernadette Peters, Billy Porter, Andrew Rannells, MJ Rodriguez, and Christian Siriano – went wild when they heard the news. Murphy told the overjoyed crowd:
"I know, it's exciting. I'm really tired of hearing about bad news and Trump. I want to see entertainment that is optimistic and uplifting. I was absolutely blown away by Casey's work and the incredible cast. I cried at the end from pure joy, which has not happened to me since Patti LuPone was the flower girl at my wedding. I wish this show was around when I was a kid."
It remains to be seen if any of the Broadway cast will appear in the film but what has been confirmed is the expected release date; September 2020. It's no coincidence that the release date falls right around the 2020 election as Murphy closed his speech by saying "We want to change hearts, minds and votes."
Like what you read? Follow @ChrisSiretz on Twitter and Instagram
B'WAY BUZZ: Ben Platt's Diverse Music Video For 'Temporary Love' Will Bring You To Tears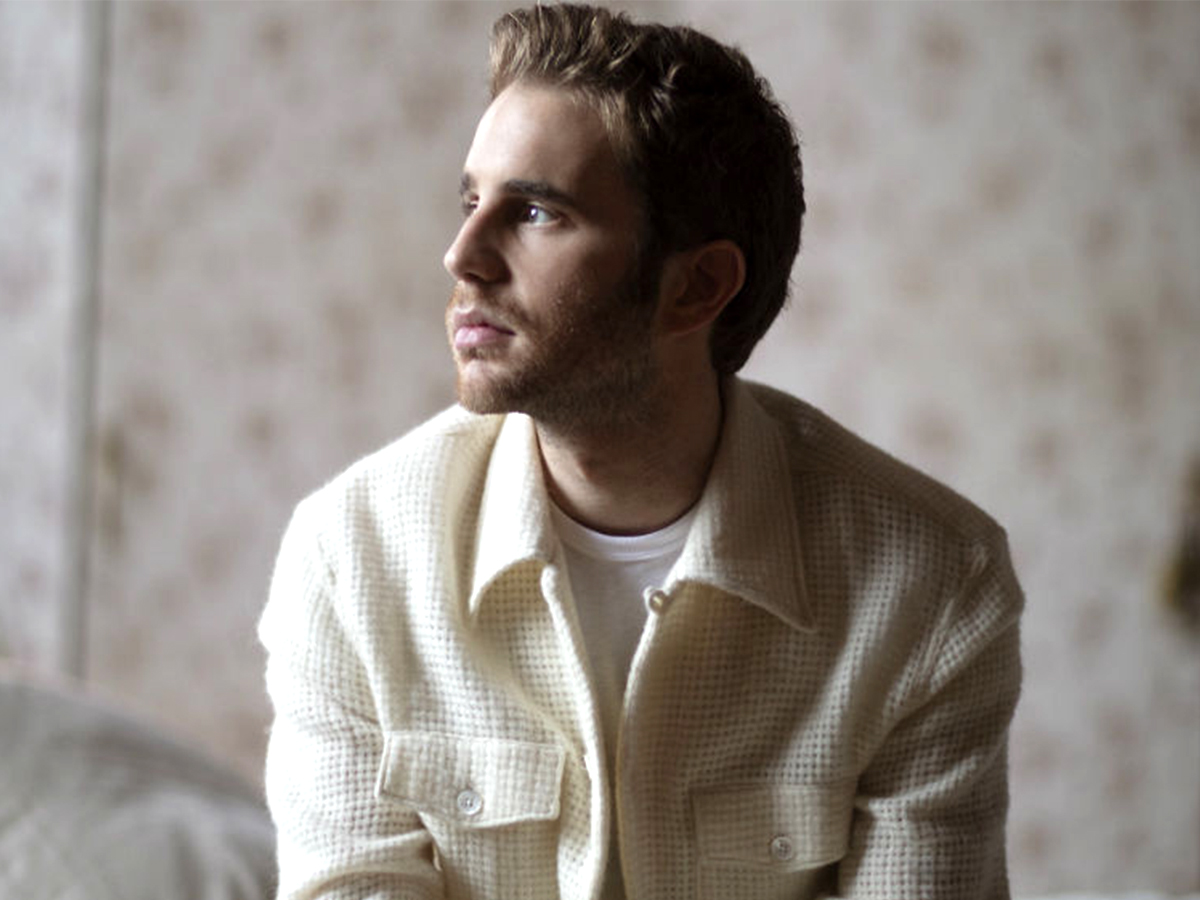 The tears streaming down my face certainly don't feel temporary! Broadway and film star, Ben Platt, just released a music video for his latest single, "Temporary Love," and it is the true definition of #feelgoodFriday. Not only is the song a beautiful one, the video has caused several coworkers of mine to ask if I'm alright because I have been staring at my computer teary eyed for what it is certainly too long for any workplace.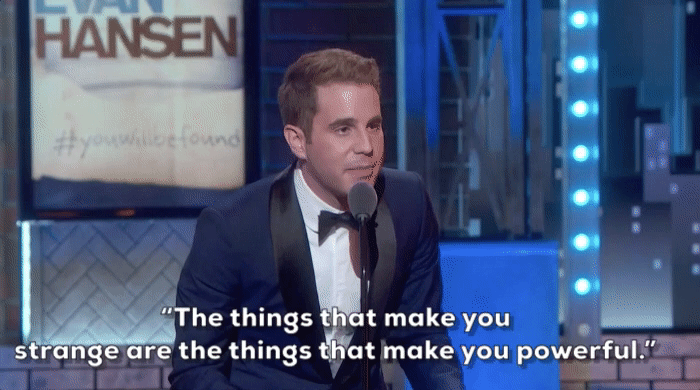 "Temporary Love" is the fourth single from the Dear Evan Hansen star's debut album, Sing To Me Instead. The music video, directed by Nick Lieberman, features various, romantic couples of all ages, races and orientations. The powerful imagery and the song's message combined with Platt's velvety smooth voice is enough to tug at anyone's heart strings.
Sing To Me Instead will be released on March 29th and will feature previous singles "Grow As We Go," "Bad Habit" and "Ease My Mind." Click below to watch the beautiful music video!
Like what you read? Follow @ChrisSiretz on Twitter and Instagram