POP MOVIES: 4 Reasons You Should See 'The Hate U Give' This Weekend
Two weeks ago I was lucky enough to be invited an early screening of the new film, The Hate U Give. The Love I Give to the film cannot be emphasized enough. The film, which was adapted from the novel by Angie Thomas, follows 16 year old Starr Carter as she struggles to find her place between the two worlds she lives in. One world is the poor, mostly black neighborhood in which she resides and the other is the affluent, mostly white school she attends. She is forced to reexamine everything she knows when her childhood best friend, Khalil, is unjustly shot and killed at the hands of a white police officer. That short description already provides enough intrigue to want to watch the film but let's break down the other reasons why this movie is the must-see of the season:

T-Topical
Our country has been in a bit of a frenzy lately and this film is representational of our times. The film uses the incident involving police brutality as a conduit to much bigger issues such as race and class. So many names scroll across our television screens each day whenever a racially charged incident occurs, yet not many of us know the stories behind the name. This film powerfully depicts the devastation that ripples through an entire community after such a deplorable incident occurs. Through that devastation however, the film also shows how strong a community can become in times of crisis. The film gives us hope when we need it most.
H-Humanity
There is so much depth seen in the characters in this film. Each character is layered so well that it makes for an authentic storytelling experience. Maverick Carter, Starr's father played by Russell Hornsby, does not have a perfect past and one time served as the right hand to the head of a violent gang. We don't see this side of Maverick though. Instead we see the grown man who is an excellent father, a loving husband and a small business owner. Knowing that this man has risen from the ashes to turn his life around makes the character that much more real to audiences. Humankind is not always pretty but that authenticity is what makes this film so compelling.
U- Unbelievable Performances
The cast of this film does a phenomenal job in telling this story. Amanda Stenberg (Starr) puts such power behind the 16 year old girl who is forced to learn see the ugliest side of humanity. Regina Hall, Lamar Johnson, Algee Smith, Common and Issa Rae all bring their A game in this film as they show many of the struggles the black community faces on a regular basis. While this film will definitely be a launching point for Stenberg, the entire ensemble deserves a standing ovation.
G- Gripping
While the film handles serious topic, it is still a film. As far as films go, this one is excellent! The story moves quickly and there were many moments that had me clutching the sticky armrests of my movie theater seat. The arc of the film provides enough excitement to keep audiences engaged throughout the entire 132 minutes. There are quiet, emotional scenes that are equally as enthralling as the large, intense scenes.
The Hate U Give is a film that everyone should see. I suspect that not only will it do well in the box office but will garner some major accolades come awards season. Not every film is worth writing a lengthy review of, so take note of this and see this film!
The Hate U Give hits theaters everywhere today.
HILARIOUS VIDEO: This Man's Wheel Of Fortune Introduction Will: A) Make him a viral star. B) Lead to a divorce. C) Potentially both.
Blair Davis started out nice enough. Then he was asked about his family…

We appreciate a stark sense of humor. 😅 Last night's contestant Blair had us all laughing. pic.twitter.com/jwVXHSNWH0

— Wheel of Fortune (@WheelofFortune) October 15, 2019
He's clearly kidding, but ouch!
"I've been trapped in a loveless marriage for the last 12 years to an old battle-ax named Kim. She cursed my life with three stepchildren: Star, RJ, and Ryan, and I have one rotten grandson."
I'm sure this family loves his crazy sense of humor, and Wheel Of Fortune scores a great PR moment.
The College Admissions Scandal Now Has A Sexy Halloween Costume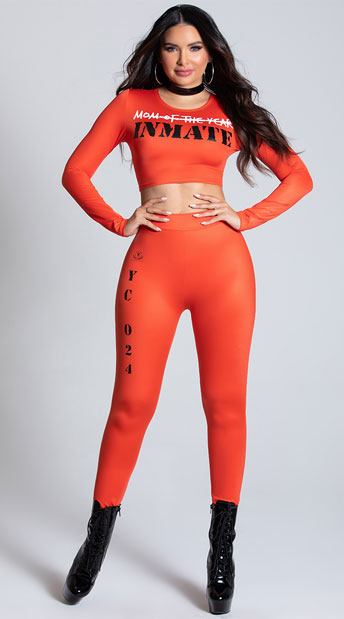 If there's one thing we can expect each year, it's that a current news story will be translated into a comical Halloween costume. In this case, the college admissions scandal did not go unnoticed by costume maker Yandy, who knows a thing or two about creating  sexualized costumes based on news events. Check out the costume being branded as "YANDY COLLEGE SCANDAL COSTUME."
A take on the mothers involved in the scandals (Felicity Huffman has already been sentenced, and Lori Loughlin awaits her hearings) the outfit is a tight fitting prisonwear look. A sleek reddish orange crop top reads "INMATE" with "Mom of The Year" crossed out.
Currently 69.95, the company also knows how to get PR!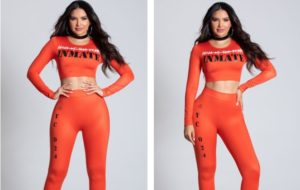 Kygo and Whitney Houston's "Higher Love" Video is Full of 80's Fun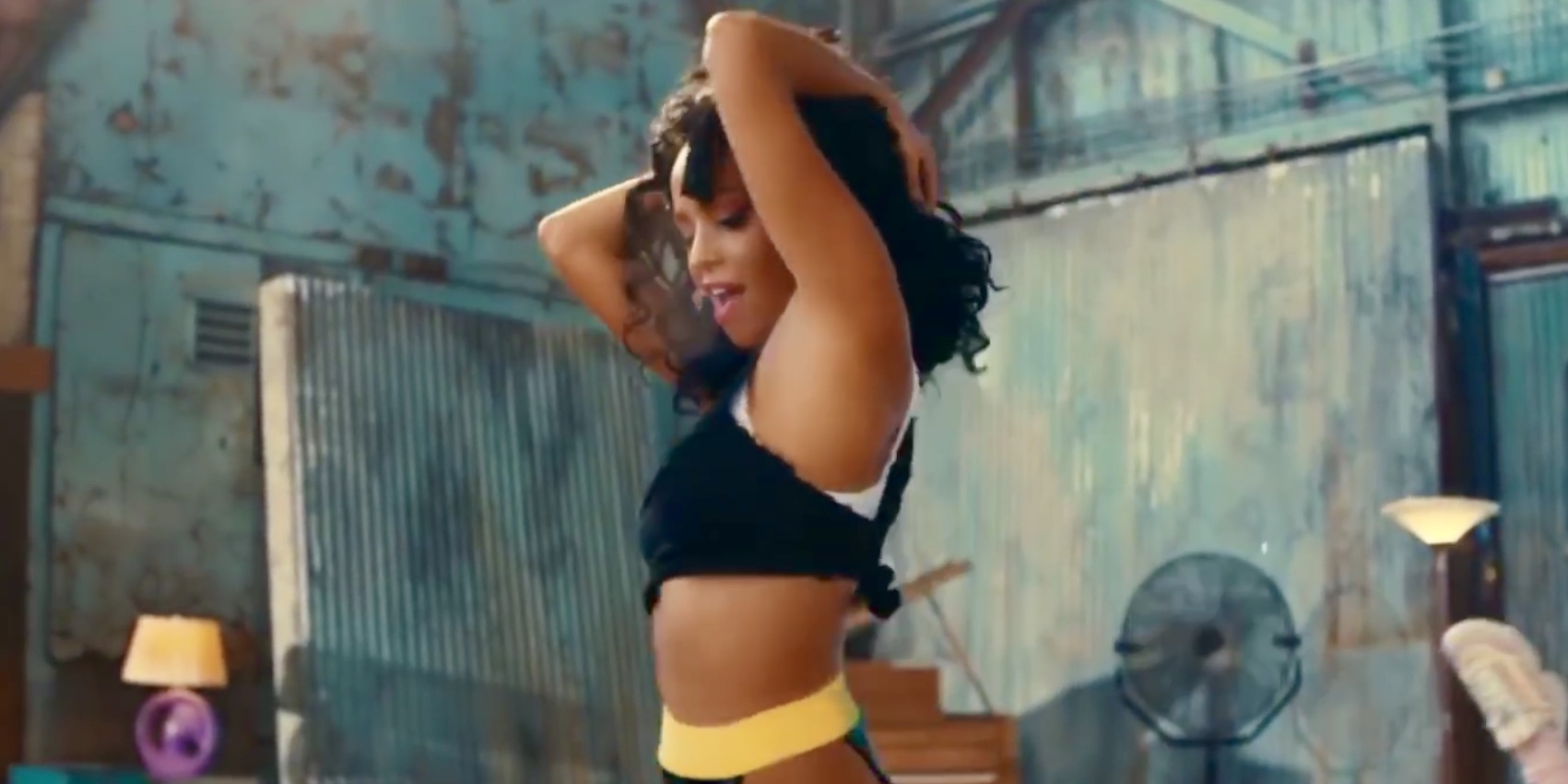 An eighties inspired dance number, a gorgeous ensemble, and the incomparable Whitney Houston come together for a fun flashback in the new video!
Houston had often performed Steve Winwood's "Higher Love" during her concert tour, and recorded the song thirty years ago. This summer, a new version re-mixed by Kygo hit the top of the dance charts.
The video stars Vanessa Morgan and Mason Cutler, both of whom are absolutely stunning to look at. See for yourself!