POP MOVIES: 4 Reasons You Should See 'The Hate U Give' This Weekend
Two weeks ago I was lucky enough to be invited an early screening of the new film, The Hate U Give. The Love I Give to the film cannot be emphasized enough. The film, which was adapted from the novel by Angie Thomas, follows 16 year old Starr Carter as she struggles to find her place between the two worlds she lives in. One world is the poor, mostly black neighborhood in which she resides and the other is the affluent, mostly white school she attends. She is forced to reexamine everything she knows when her childhood best friend, Khalil, is unjustly shot and killed at the hands of a white police officer. That short description already provides enough intrigue to want to watch the film but let's break down the other reasons why this movie is the must-see of the season:

T-Topical
Our country has been in a bit of a frenzy lately and this film is representational of our times. The film uses the incident involving police brutality as a conduit to much bigger issues such as race and class. So many names scroll across our television screens each day whenever a racially charged incident occurs, yet not many of us know the stories behind the name. This film powerfully depicts the devastation that ripples through an entire community after such a deplorable incident occurs. Through that devastation however, the film also shows how strong a community can become in times of crisis. The film gives us hope when we need it most.
H-Humanity
There is so much depth seen in the characters in this film. Each character is layered so well that it makes for an authentic storytelling experience. Maverick Carter, Starr's father played by Russell Hornsby, does not have a perfect past and one time served as the right hand to the head of a violent gang. We don't see this side of Maverick though. Instead we see the grown man who is an excellent father, a loving husband and a small business owner. Knowing that this man has risen from the ashes to turn his life around makes the character that much more real to audiences. Humankind is not always pretty but that authenticity is what makes this film so compelling.
U- Unbelievable Performances
The cast of this film does a phenomenal job in telling this story. Amanda Stenberg (Starr) puts such power behind the 16 year old girl who is forced to learn see the ugliest side of humanity. Regina Hall, Lamar Johnson, Algee Smith, Common and Issa Rae all bring their A game in this film as they show many of the struggles the black community faces on a regular basis. While this film will definitely be a launching point for Stenberg, the entire ensemble deserves a standing ovation.
G- Gripping
While the film handles serious topic, it is still a film. As far as films go, this one is excellent! The story moves quickly and there were many moments that had me clutching the sticky armrests of my movie theater seat. The arc of the film provides enough excitement to keep audiences engaged throughout the entire 132 minutes. There are quiet, emotional scenes that are equally as enthralling as the large, intense scenes.
The Hate U Give is a film that everyone should see. I suspect that not only will it do well in the box office but will garner some major accolades come awards season. Not every film is worth writing a lengthy review of, so take note of this and see this film!
The Hate U Give hits theaters everywhere today.
Celebrate Memorial Day By Watching Cynthia Erivo Perform This Touching Tribute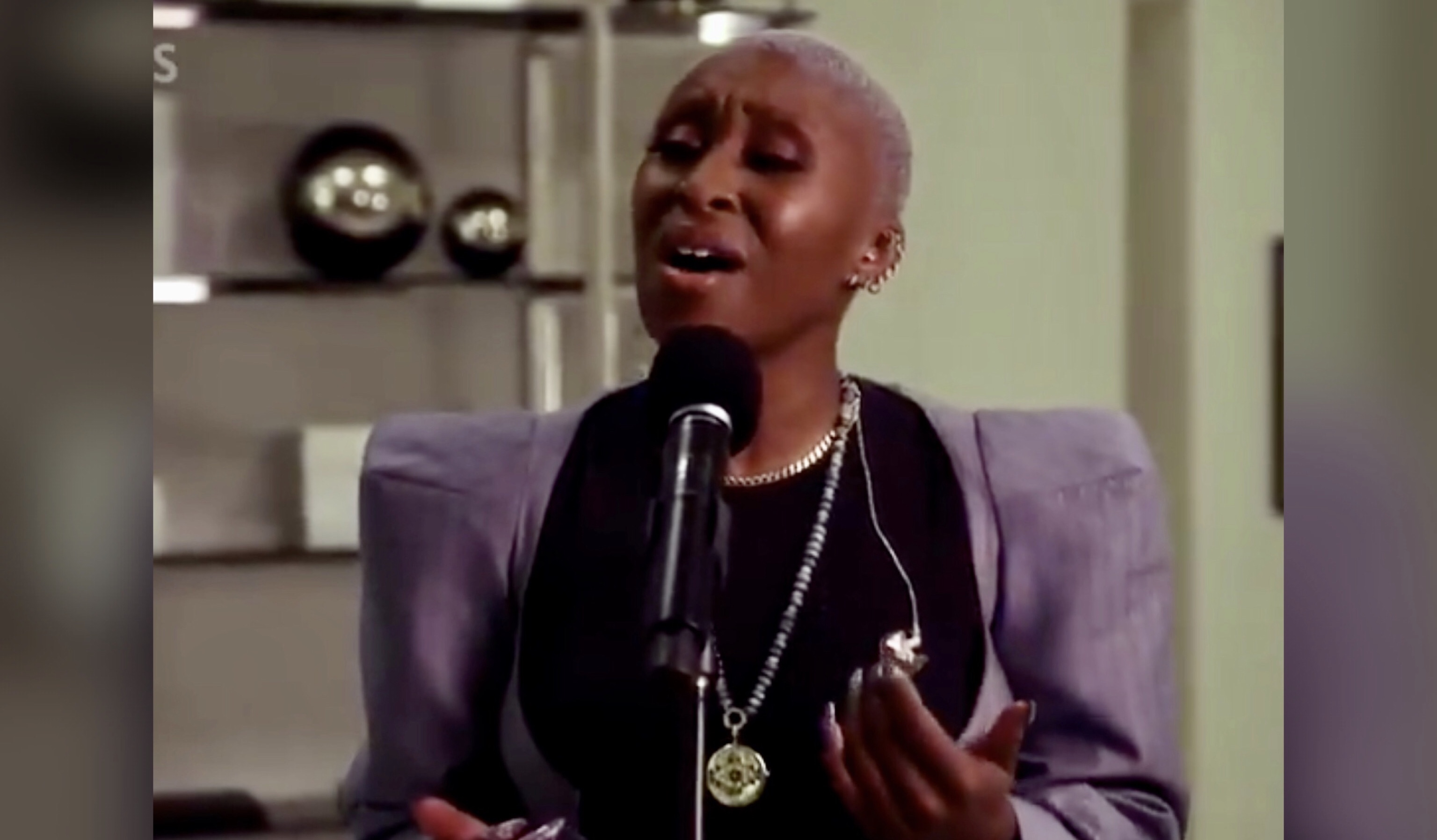 To all the heroes.
On this Memorial Day, as with every Memorial Day, it's important to take a moment to reflect on the sacrifices made to keep all of us safe. This year the the global coronavirus pandemic has the holiday feeling a bit more hefty since we are all forced to celebrate a little differently. Regardless, it is a day worth celebrating and what better way to celebrate than a special tribute from the incomparable Cynthia Erivo.
Musicians from the National Symphony Orchestra as well as stars like Erivo, Kelli O'Hara, Renée Fleming, CeCe Winans and Trace Adkins all took part in a special event for PBS called the "National Memorial Concert." This year's socially distant version of the celebration paid a special tribute to the healthcare workers on the front lines of the coronavirus crisis. Erivo performed a cover of the Mariah Carey classic "Hero" and it was obviously amazing. Watching the tribute is the perfect way to reflect on exactly why this holiday is so important.
Check out the heartfelt performance below!
Their life lives in our memory and gives us our breath. Thank you #MemDayPBS for allowing me to honor ALL of our heroes. pic.twitter.com/yfr5DYSLaY

— Cynthia Erivo (@CynthiaEriVo) May 25, 2020
Like what you read? Follow me on Instagram
POLL: Musical Theater Fans, Which Are You Most Excited To Watch From Home?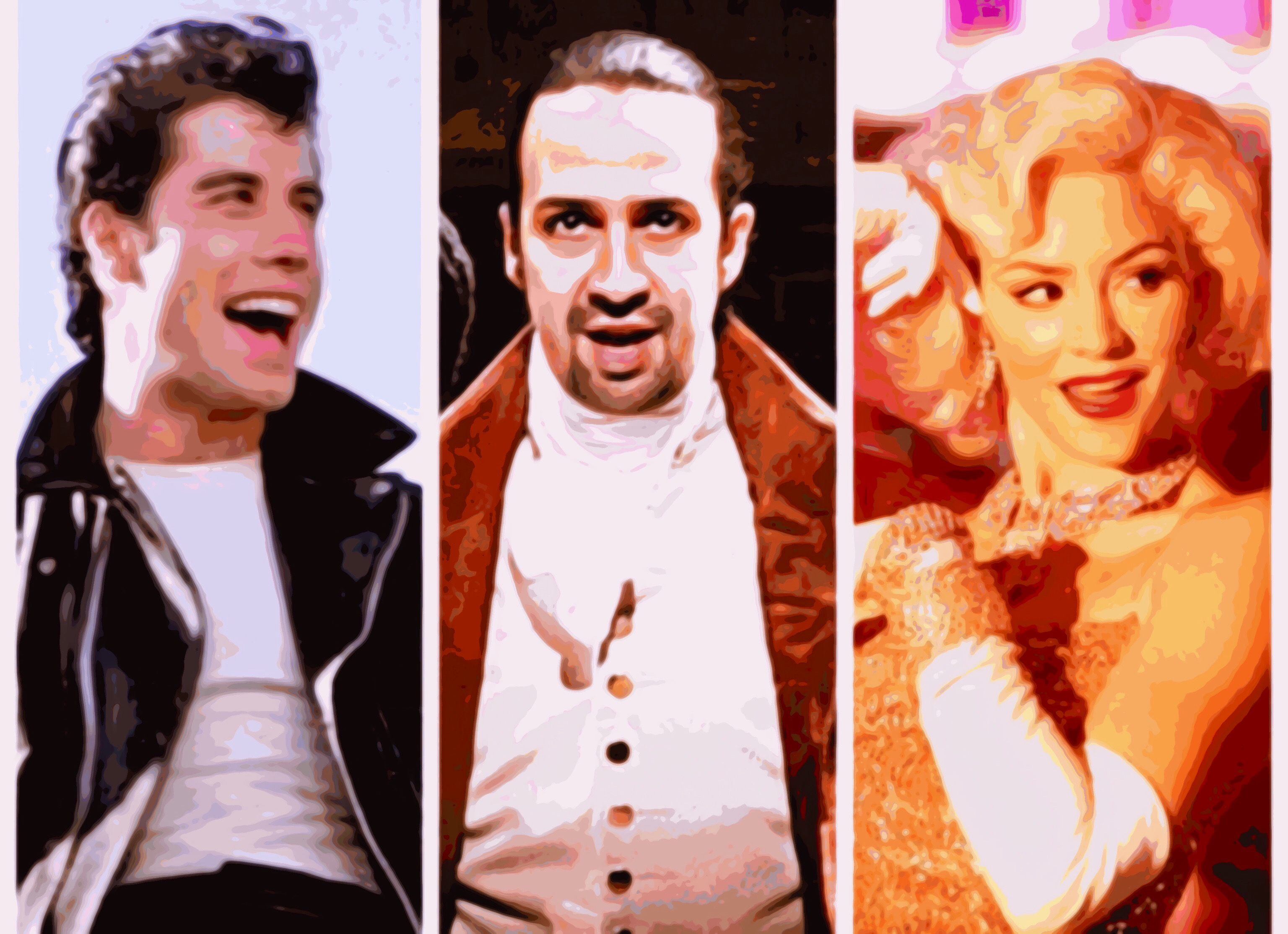 Now I understand why parent's can't pick a favorite child.
It has been a week filled with highs and lows for musical theater fans. For starters, it was just announced that the coronavirus-related closures on Broadway will remain in effect until at least September. Then, Disney announced that their musical Frozen, based on the hit animated film, will not reopen at all even after the social distancing guidelines are loosened, an announcement that has Broadway fans concerned for the fate of other beloved shows on the Great White Way.  Amidst all the darkness there is always a glimmer of hope (any good Broadway musical will teach you that) and this week's glimmer…or glimmers I should say…came in the form of three exciting announcements.
First, Lin-Manuel Miranda and Disney announced that a previously-recorded Broadway production of Hamilton will be available for streaming on on Disney+ starting July 3rd…which is ironically right before Independence Day and yet I will be tethered to my couch watching this masterpiece on repeat for at least a week.  Then, it was announced that the cast of NBC's Smash is going to virtually reunite for a benefit concert on PeopleTV on May 20th, giving us just enough time to dust off our old Marilyn wigs. And finally, musical theater geeks everywhere were screaming "a wop baba lumop a wap bam boom" when CBS announced they will be airing a sing-along version of the 1978 musical-movie classic, Grease on June 7th. So. Much. Good. Content.
I truly could not pick which one I am most excited to watch but because curious minds have questions so I have to know…which musical event are you most excited for? Click on the poll below to submit your answer and see what everyone else is thinking!
Like what you read? Follow me on Instagram
Kevin James Keeps Inserting Himself Into Famous Movies As A Boom Operator And It's Hilarious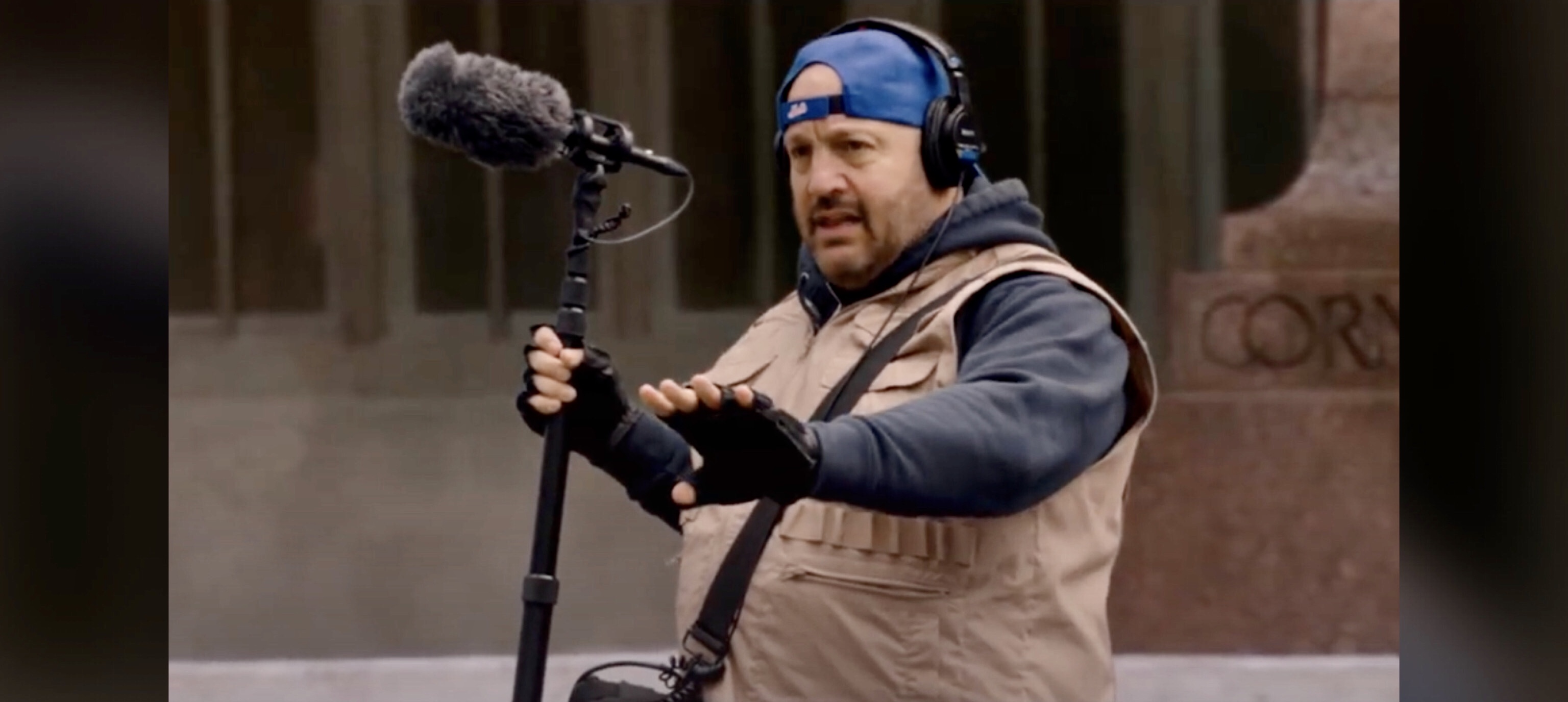 The King Of Queens is now the King of the green screen.
Plenty of people fantasize about making it big in the movies some day but not everyone hopes to be working the boom mic when they do. While it's definitely an integral part of the movie making process, it's not quite as flashy as being the Ryan Gosling or the Bradley Cooper. And yet somehow, Kevin James has found a way to shine a bright spotlight on boom operators in his YouTube series appropriately entitled Sound Guy.
The concept is pretty brilliant. James and his production team use a green screen to insert the actor into famous scenes from iconic films. After what I can only assume is hours and hours of editing, James appears seamlessly as a sound guy just trying to get some good audio from stars like Lady Gaga and Will Smith. The original dialogue flows perfectly with the bits James is edited into so the end result is pretty damn hilarious.
The Notebook
The Joker
A Star Is Born
I Am Legend
Who would have guessed Paul Blart was capable of such cinema mastery?! There is no denying the genius behind these movies shorts! To see more of the Sound Guy click here!
Like what you read? Follow me on Instagram