POP INTERVIEW: 'The Titan Games' Contestant Robbie Strauss On The Rock, How He Became a Dad Bod Destroyer – And How To Get Healthy In 2019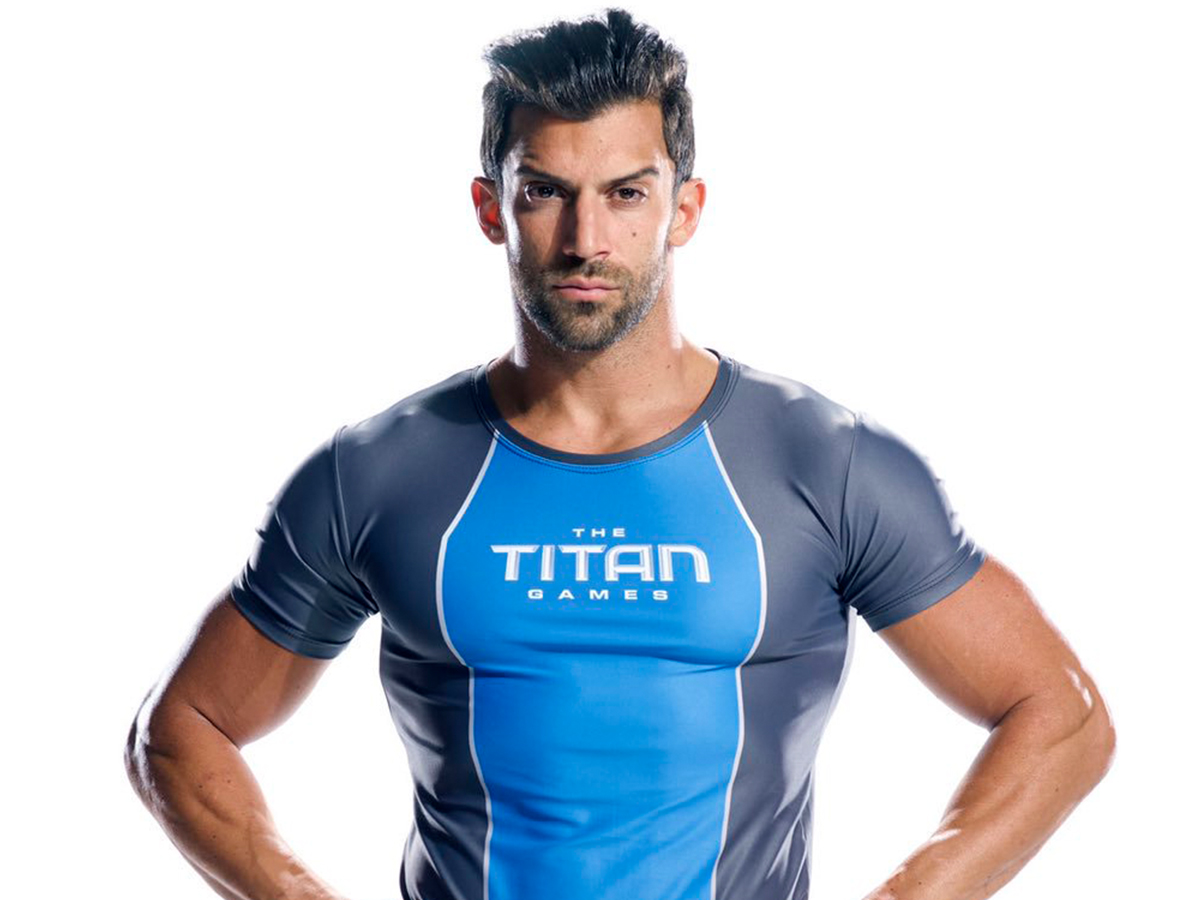 I don't know now about you, but after eating my body weight in gingerbread this Christmas, I've resolved to lose a few…maybe more than a few…pounds. Luckily, I got to chat with the perfect guy to help take my body from holiday puff to hot stuff. Robbie Strauss is a veteran, professional wrestler who began his career at the early age of 18. His incredible physique, charming personality and steely smize…ok I added that last one…caught the eyes of the producers of the highly anticipated competition show, The Titan Games which is hosted and created by Dwayne "The Rock" Johnson. We chatted about all things from fitness to fatherhood and seeing as Robbie looks like something I once saw painted on a Grecian vase…I asked for some expert work out tips too!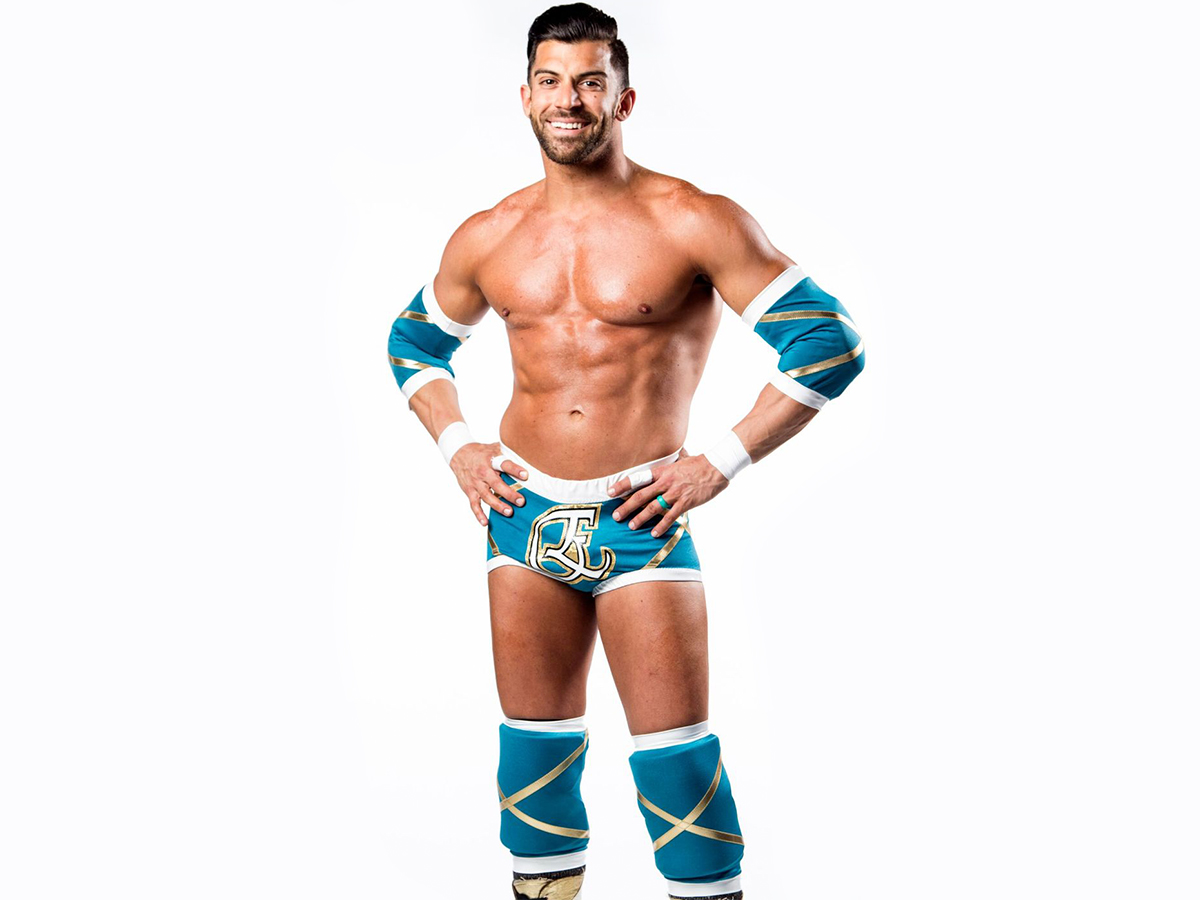 Over 100,000 people auditioned for The Titan Games but only 64 made the cut. How does it feel to be one of them?
I already feel like a winner just making the 64. If you do good at the games then you become a Titan, but I kind of already feel like I am a Titan. What's 100,000 minus 64? That's a lot of people to out-compete!
What was the audition process like for a competition series as big as this one? Were there talent and bikini portions or was it a bit more intense?
To be honest, it was pretty crazy. I got a FaceBook message from the casting of The Titan Games saying that they saw my "Dad Bod Destroyer" that I was doing for Muscle & Fitness, which were these workouts where I used my twins as weights. Somebody at casting saw the videos and thought they were funny, so they reached out and asked if I would be interested. The next thing I knew I was on a plane to LA. There was about 120 of us that were there for this "final fitness" combine challenge and out of that they chose about half of us. Luckily I made the cut.
Around this point Robbie's twin boys started whooping it up in the background, as two year olds do. The way Robbie instantly…and I mean instantly…soothed them makes me think he could get a spinoff as like a muscular toddler whisperer. I'm trademarking the idea.

You have met The Rock. You have spent time with The Rock. In my mind, you and The Rock give each other shirtless chest bumps regularly. What was it like working with Dwayne "The Rock" Johnson?!
Being in wrestling, obviously The Rock is like a wrestling god. If I have a man crush on anyone, it's The Rock. Anything he touches is gold. He's very hands on. He's the host of the show, the creator of the show, he's got a billion things on his mind and lines to memorize. But with that said, he's very approachable and positive. He's a hard worker. Even on his level, he is still getting down and dirty.
Let's talk about fitness! Were you always into health and fitness or was this a passion that developed later?
I've always wanted to be a pro wrestler but my parents are little and in high school I was like 130 pounds. I was always skinny. I was like 13 or 14 when I decided that I needed to gain some weight. So I basically dedicated my life to working out. I always wanted to get in shape so I could get bigger for wrestling and now I have taken it on as a part of life. I want my kids to be very fit, my wife is very fit, my 5 pound chihuahua is very fit.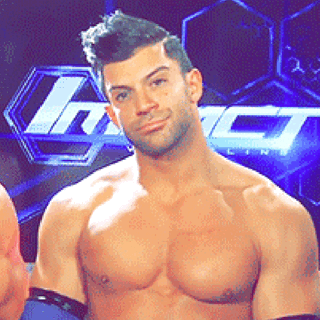 How long do I have to work out before my pecs can dance like that…? Wait, focus Chris, focus!
Your dedication definitely qualifies you to be an expert on the subject, so what are your best fitness tips for 2019?
Consistency! Just keeping with it. You don't always have to go [to the gym] 2 hours a day or 7 days a week. It's just about fitness staying in your life even if it's as small as 2 days a week.
Fitness and a healthy lifestyle isn't just going to the gym, it's also eating right. It's not just lifting weights, it's doing cardio. It's taking the proper vitamins. It's taking care of yourself all around.
For the weight lifters out there, it's not about how much weight you lift. Your muscles don't know how much weight they are lifting, they just know how hard they're working. Just constantly push yourself.
Through wrestling I've had two minor concussions, broken ankles, separated shoulders, you know, some injuries. And I'm the guy who after I broke my ankle was the next day I was on crutches at the gym. The day after I separated my shoulder, I was using my other arm to work out. It's a lifestyle.
What about those of us who struggle to lose those last, pesky ten pounds? Asking for a friend.
Don't be afraid to go out of your comfort zone. A lot of people are scared to try new things. It's 2019, use the computer to search for new things that feel more risky. If you've never done box jumps, try some box jumps! If you normally run for 20 minutes, try 25. Really push yourself and get out of that comfort zone to get to the next level.
Robbie's a zaddy. I mean he's a dad. His twin boys were the catalyst to his workout series "Dad Bod Destroyer." He used his twins as weight to demonstrate everyday workouts viewers could do at home.
Any plans to carry the series into 2019?
Now that they weigh more it's harder to do workouts with them! I can't really lift them up anymore! They were funny videos but they weren't necessarily to show that you could do workouts with your kids, it was just a way to remind dads that "yes, you can still take care of yourselves." I believe that staying fit is something we should want to do because we want to be a role model for our kids. A lot of people have kids and their lives end. "I don't have time for this, I have kids." If you really want to work out you can run around your block. You can do calisthenics in your basement. You can do it before work or after the kids go to bed. There's no excuse if you really want it and those videos were just a reminder of that.
I had a muffin today for breakfast because I think cake is an anytime meal. I have to know what someone like you eats for breakfast.
I have the same exact breakfast every day; 6 egg whites, 4 slices of turkey bacon, a banana, and a cup of oatmeal. Oh, and a cup of black coffee.
The muffin crumbs in my beard suddenly feel much heavier…
Finally, Dwayne Johnson's cheat days are so epic they have become viral (click here for an example!). What is your favorite cheat day indulgence?
I hate to be a biter of The Rock but lately I've been trying to do the same "sushi train" as him. Me and my wife just load up on sushi. That would be my number one.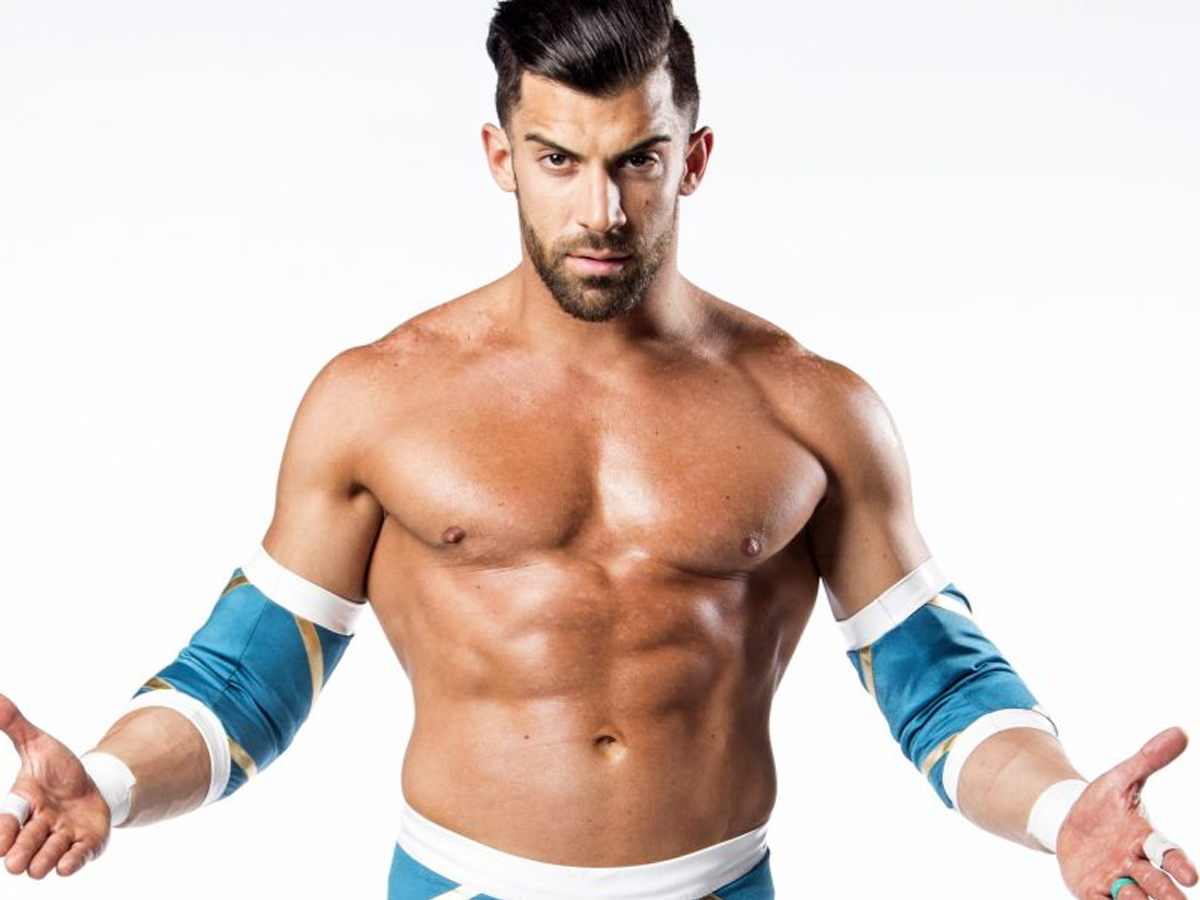 Solid cheat day choice. Thanks Robbie Strauss for those excellent fitness tips! The big takeaways here are to stay consistent in your workouts, try to push your limits…and maybe not eat cake for breakfast…
Be sure to check out the two-hour premier of The Titan Games on January 3rd at 8p EST on NBC!
And to keep up with our favorite Titan competitor, Robbie Strauss, click here!
Like what you read? Follow me on Twitter and Instagram
Lee Daniels Speaks Out On The 'Pain, Anger, Sadness And Frustration' Surrounding The Jussie Smollett Scandal
Although never mentioned by name, it's clear that Empire creator, Lee Daniels, is still processing "the freaking roller coaster" Jussie Smollett has put him through.
Lee Daniels took to Instagram on Wednesday night to speak out about the Jussie Smollett scandal. The caption to the video states that Lee was "in [his] feelings last week," alluding to the further developments surrounding the case. In the video, after brushing his teeth, Lee takes a moment to address the fact that Jussie is still appearing in new episodes of the hit show because they were filmed prior to "the incident." In the wake of the allegations, the show has released a statement confirming the fact that Jussie has been written out of the last two episodes of the season. Lee's pain and frustration stems from something deeper than character arcs as he told his followers "this is not what the show was made for. This show was made to bring America together to talk about the atrocities that are happening right now in the streets."
On January 29th, Jussie made claims that he was the victim to a racially-motivated attack. After an extensive investigation, Chicago police believe that the alleged attack was fake. Since being charged, Jussie has pleaded not guilty on 16 felony counts for allegedly making false statements to police. Jussie also denies claims that he faked the ordeal due to his dissatisfaction with his salary. No word on whether Jussie will return to Empire next season as of yet.
Like what you read? Follow @ChrisSiretz on Twitter and Instragram
Dan And Eugene Levy Announce That Next Season Of 'Schitt's Creek' Will Be It's Last
Well ain't this some real, sad Schitt…
Very few television shows gain popularity over time which is why I am astonished by the news that Schitt's Creek will be ending after next season! It's got charm. It's got wit. It's got heart. Not to mention outstanding performances by LITERALLY everyone in the cast. Ugh, I'm more upset than a disgruntled pelican.
I guess we should all take comfort in knowing that the show is ending on the terms of  co-creators (and stars) Dan Levy and Eugene Levy. Just moments ago they released an official statement announcing their renewal for a 6th and final season. In the statement they express their gratitude for being given "the time and creative freedom to tell this story in its totality, concluding with the final chapter that [they] had envisioned from the very beginning."
Over the course of it's five seasons, Schitt's Creek has been praised by fans and critics alike for their hysterical yet positive storylines. Dan Levy, whose character is identifies as pansexual, has been clear since the show's beginning that the world of Schitt's Creek is a tolerant one that is free of bias and homophobia. I can't tell you how many times I laughed and then snot-cried on my couch while watching this show!
There are three more episodes of season 5 of Schitt's Creek to still be aired with a final fourteen episodes airing sometime in 2020. Seventeen episodes doesn't seem like nearly enough time for a proper bereavement to deal with this Schitt-y news but I guess we will have to make do.
Like what you read? Follow @ChrisSiretz on Twitter and Instagram
QUESTION: Did You Know Cole Sprouse Could Sing?!?
All those years on Disney and never once did we see Cole Sprouse belt out a few bars but now the bruiting teenager suddenly wants to sing?!
You know Cole Sprouse. He was on Friends as Ross' son, Ben. He was in the Adam Sandler hit, Big Daddy. He and his twin brother, Dylan, even starred as the titular roles in the Disney channel original series, The Suite Life Of Zack And Cody. I can't tell you which one is which because the twin thing has always confused me.

Nevertheless, Cole has grown up quite a bit and is now starring in the wildly popular, CW hit Riverdale. The series is a dark twist on the old Archie comic books and Cole plays the social outcast, Jughead Jones. Last night was the show's second annual musical episode and this time they paid homage to Heathers: The Musical. Jughead didn't so much as hum one note in last years musical so fans were SHOOK when he had an entire duet with co-star Lili Reinhart last night! The pair sang a beautiful rendition of "Seventeen" along with Vanessa Morgan and Madelaine Petsch…which is surprising because no of us knew that Cole could sing!
Of Cole's hidden talent, showrunner Roberto Aguirre-Sacasa  said "Cole and I talked about it a while ago and I said, 'How do you feel about musicals and stuff?' He basically said, 'Listen, I never sang for Disney. It would take a lot.'" This might be a new avenue in Cole's career, however, as he sings in his new movie Five Feet Apart as well. Well color me surprised! Good job hiding this suite talent, Cole!
Riverdale airs on The CW Wednesdays at 8p EST.
Like what you read? Follow @ChrisSiretz on Twitter and Instagram