I don't know now about you, but after eating my body weight in gingerbread this Christmas, I've resolved to lose a few…maybe more than a few…pounds. Luckily, I got to chat with the perfect guy to help take my body from holiday puff to hot stuff. Robbie Strauss is a veteran, professional wrestler who began his career at the early age of 18. His incredible physique, charming personality and steely smize…ok I added that last one…caught the eyes of the producers of the highly anticipated competition show, The Titan Games which is hosted and created by Dwayne "The Rock" Johnson. We chatted about all things from fitness to fatherhood and seeing as Robbie looks like something I once saw painted on a Grecian vase…I asked for some expert work out tips too!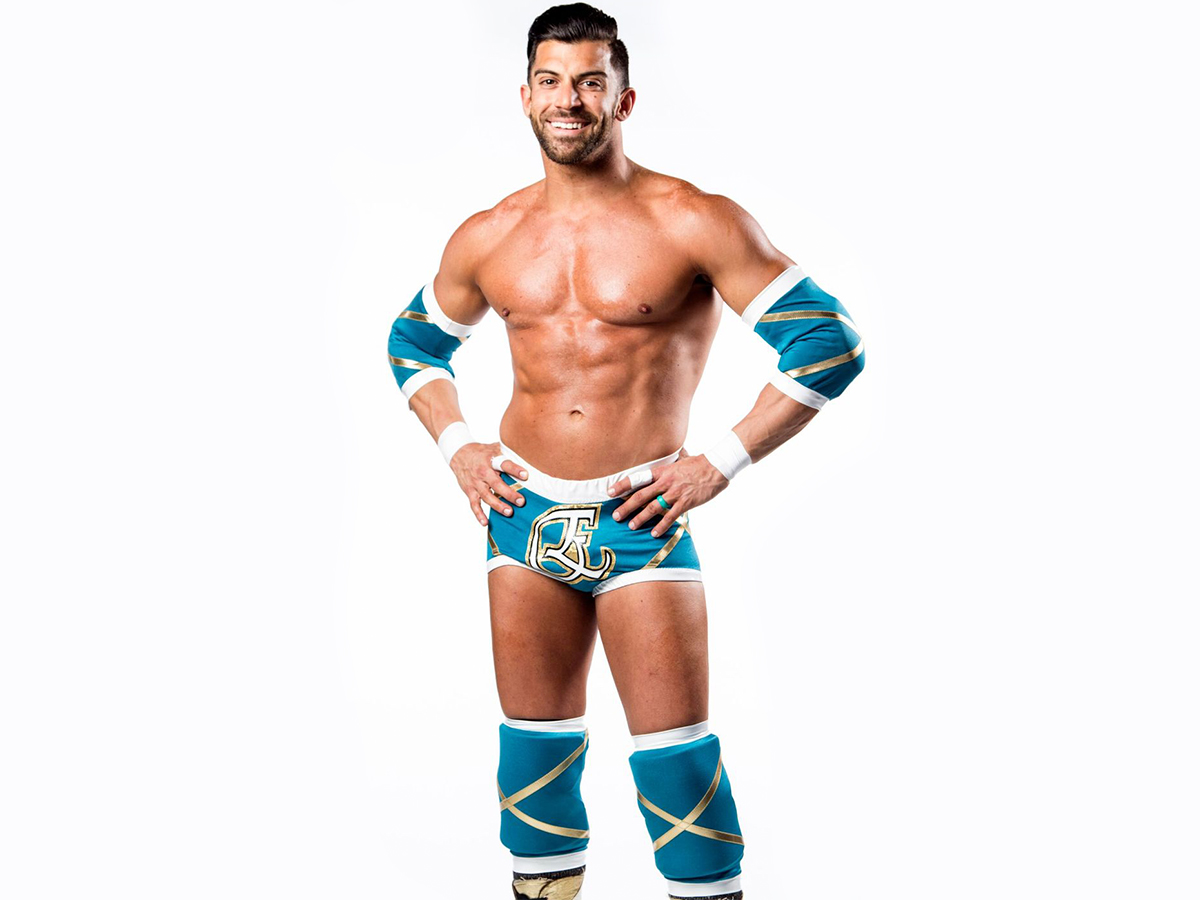 Over 100,000 people auditioned for The Titan Games but only 64 made the cut. How does it feel to be one of them?
I already feel like a winner just making the 64. If you do good at the games then you become a Titan, but I kind of already feel like I am a Titan. What's 100,000 minus 64? That's a lot of people to out-compete!
What was the audition process like for a competition series as big as this one? Were there talent and bikini portions or was it a bit more intense?
To be honest, it was pretty crazy. I got a FaceBook message from the casting of The Titan Games saying that they saw my "Dad Bod Destroyer" that I was doing for Muscle & Fitness, which were these workouts where I used my twins as weights. Somebody at casting saw the videos and thought they were funny, so they reached out and asked if I would be interested. The next thing I knew I was on a plane to LA. There was about 120 of us that were there for this "final fitness" combine challenge and out of that they chose about half of us. Luckily I made the cut.
Around this point Robbie's twin boys started whooping it up in the background, as two year olds do. The way Robbie instantly…and I mean instantly…soothed them makes me think he could get a spinoff as like a muscular toddler whisperer. I'm trademarking the idea.

You have met The Rock. You have spent time with The Rock. In my mind, you and The Rock give each other shirtless chest bumps regularly. What was it like working with Dwayne "The Rock" Johnson?!
Being in wrestling, obviously The Rock is like a wrestling god. If I have a man crush on anyone, it's The Rock. Anything he touches is gold. He's very hands on. He's the host of the show, the creator of the show, he's got a billion things on his mind and lines to memorize. But with that said, he's very approachable and positive. He's a hard worker. Even on his level, he is still getting down and dirty.
Let's talk about fitness! Were you always into health and fitness or was this a passion that developed later?
I've always wanted to be a pro wrestler but my parents are little and in high school I was like 130 pounds. I was always skinny. I was like 13 or 14 when I decided that I needed to gain some weight. So I basically dedicated my life to working out. I always wanted to get in shape so I could get bigger for wrestling and now I have taken it on as a part of life. I want my kids to be very fit, my wife is very fit, my 5 pound chihuahua is very fit.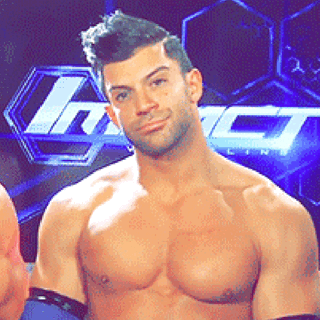 How long do I have to work out before my pecs can dance like that…? Wait, focus Chris, focus!
Your dedication definitely qualifies you to be an expert on the subject, so what are your best fitness tips for 2019?
Consistency! Just keeping with it. You don't always have to go [to the gym] 2 hours a day or 7 days a week. It's just about fitness staying in your life even if it's as small as 2 days a week.
Fitness and a healthy lifestyle isn't just going to the gym, it's also eating right. It's not just lifting weights, it's doing cardio. It's taking the proper vitamins. It's taking care of yourself all around.
For the weight lifters out there, it's not about how much weight you lift. Your muscles don't know how much weight they are lifting, they just know how hard they're working. Just constantly push yourself.
Through wrestling I've had two minor concussions, broken ankles, separated shoulders, you know, some injuries. And I'm the guy who after I broke my ankle was the next day I was on crutches at the gym. The day after I separated my shoulder, I was using my other arm to work out. It's a lifestyle.
What about those of us who struggle to lose those last, pesky ten pounds? Asking for a friend.
Don't be afraid to go out of your comfort zone. A lot of people are scared to try new things. It's 2019, use the computer to search for new things that feel more risky. If you've never done box jumps, try some box jumps! If you normally run for 20 minutes, try 25. Really push yourself and get out of that comfort zone to get to the next level.
Robbie's a zaddy. I mean he's a dad. His twin boys were the catalyst to his workout series "Dad Bod Destroyer." He used his twins as weight to demonstrate everyday workouts viewers could do at home.
Any plans to carry the series into 2019?
Now that they weigh more it's harder to do workouts with them! I can't really lift them up anymore! They were funny videos but they weren't necessarily to show that you could do workouts with your kids, it was just a way to remind dads that "yes, you can still take care of yourselves." I believe that staying fit is something we should want to do because we want to be a role model for our kids. A lot of people have kids and their lives end. "I don't have time for this, I have kids." If you really want to work out you can run around your block. You can do calisthenics in your basement. You can do it before work or after the kids go to bed. There's no excuse if you really want it and those videos were just a reminder of that.
I had a muffin today for breakfast because I think cake is an anytime meal. I have to know what someone like you eats for breakfast.
I have the same exact breakfast every day; 6 egg whites, 4 slices of turkey bacon, a banana, and a cup of oatmeal. Oh, and a cup of black coffee.
The muffin crumbs in my beard suddenly feel much heavier…
Finally, Dwayne Johnson's cheat days are so epic they have become viral (click here for an example!). What is your favorite cheat day indulgence?
I hate to be a biter of The Rock but lately I've been trying to do the same "sushi train" as him. Me and my wife just load up on sushi. That would be my number one.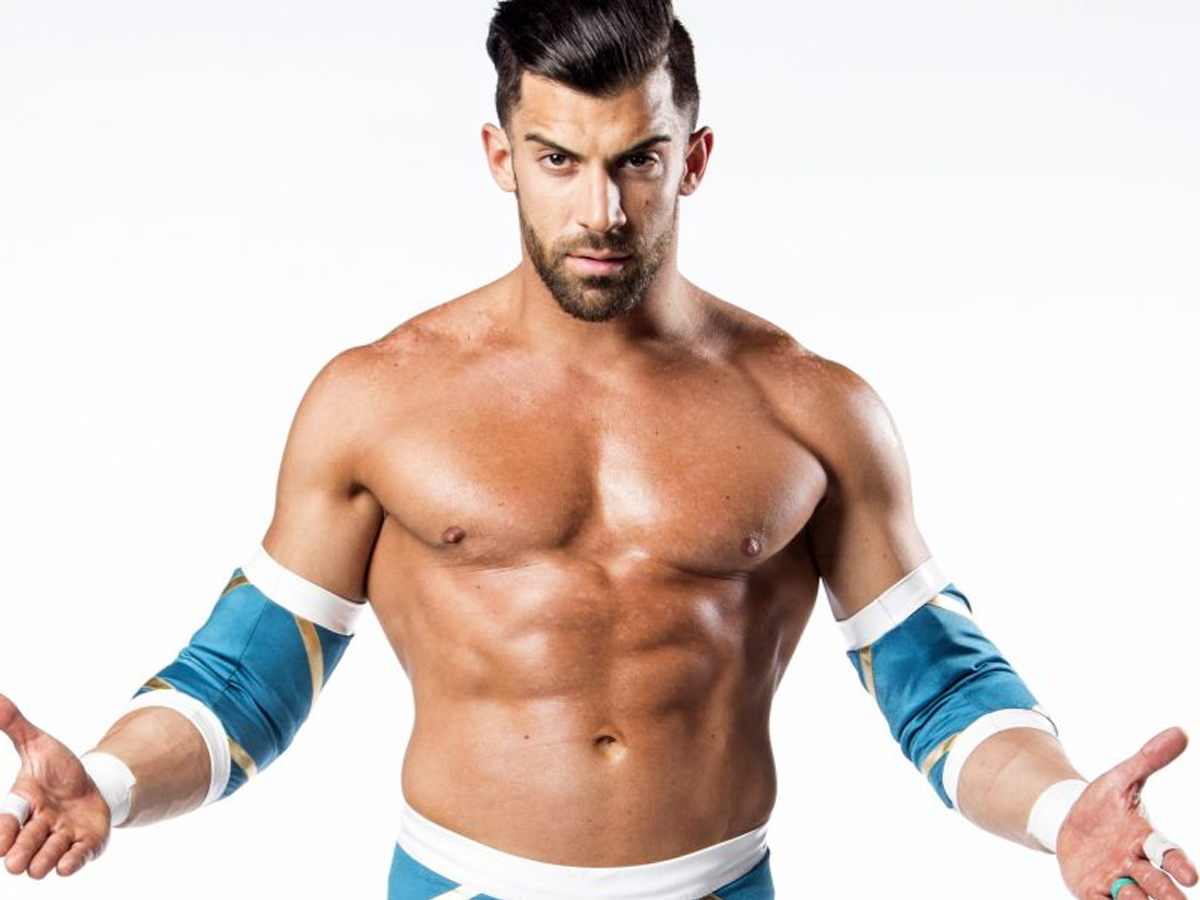 Solid cheat day choice. Thanks Robbie Strauss for those excellent fitness tips! The big takeaways here are to stay consistent in your workouts, try to push your limits…and maybe not eat cake for breakfast…
Be sure to check out the two-hour premier of The Titan Games on January 3rd at 8p EST on NBC!
And to keep up with our favorite Titan competitor, Robbie Strauss, click here!
Like what you read? Follow me on Twitter and Instagram