Even though there is beauty in variety, I think it's safe to say that most of us have a type. Here's hoping my big ears and gapped teeth are exactly what someone has been searching for their entire life. Well, whether you have a thing for blondes, brunettes or man buns, MTV has a new dating show that's dedicated to finding true love with a plot twist that will have you seeing double!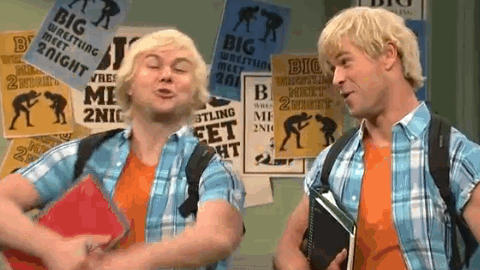 Game Of Clones sets up MTV, reality stars with seven, identical singles to see if they can find their one true love. The logic here is that the celebs will have to really get to know the personalities of the clones since all seven already appeal to them physically. The Jersey Shore's Pauly D, The Challenge's Cara Maria Sorbello and Derick Henry and Teen Mom 2's Kailyn Lowry are just a few of the reality stars shown in the trailer for the fun new dating show. It's probably best that we don't dig too deep into my type…if my dating history is any indicator we would probably have to rename the show Game Of Clowns.
Game of Clones premieres on February 21st at 9pm EST on MTV. In the meantime, take a look at the sneak peek below!