That Colonel Sanders is always up to something. KFC is testing a Cheetos Chicken Sandwich that looks finger lickin' good. Omg I just got why that's their slogan.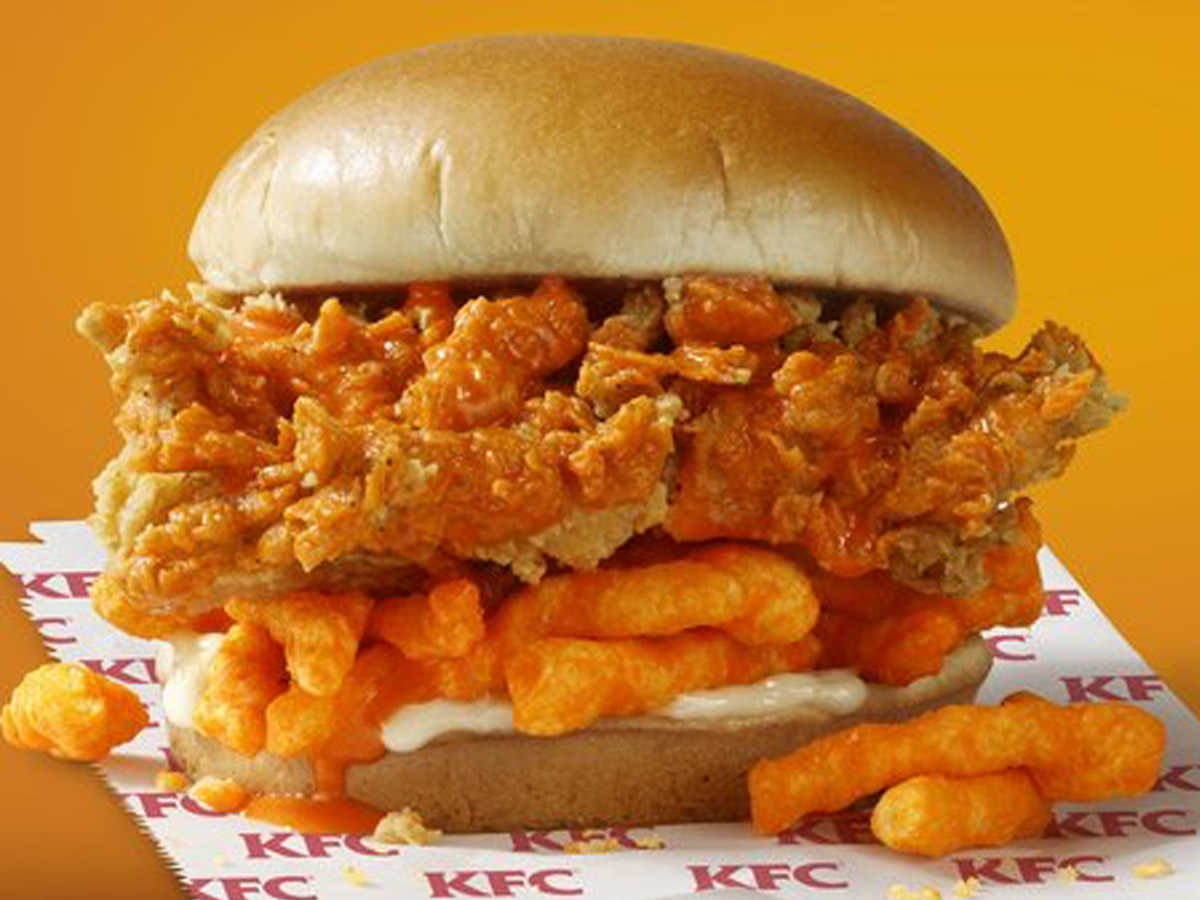 The sandwich is comprised of an extra crispy chicken filet topped with special Cheetos sauce AND mayo with a layer of crunchy Cheetos all stuffed into a toasted bun. Sadly, the new menu item is only being tested in North Carolina, Georgia and Virginia right now. South Carolina should take this personally. I would. But for those us living anywhere else, how are we to know if this sandwich is a crunchy craver or a Kentucky-fried fail?! Well, luckily for us Brian Balthazar stopped by The Wendy Williams Show today to try one out along with substitute host, Jason Biggs.
What's the verdict? Click below to find out!