Three Words That Went So Viral That Kylie Wants To Trademark Them – And Why She's Right To Do It.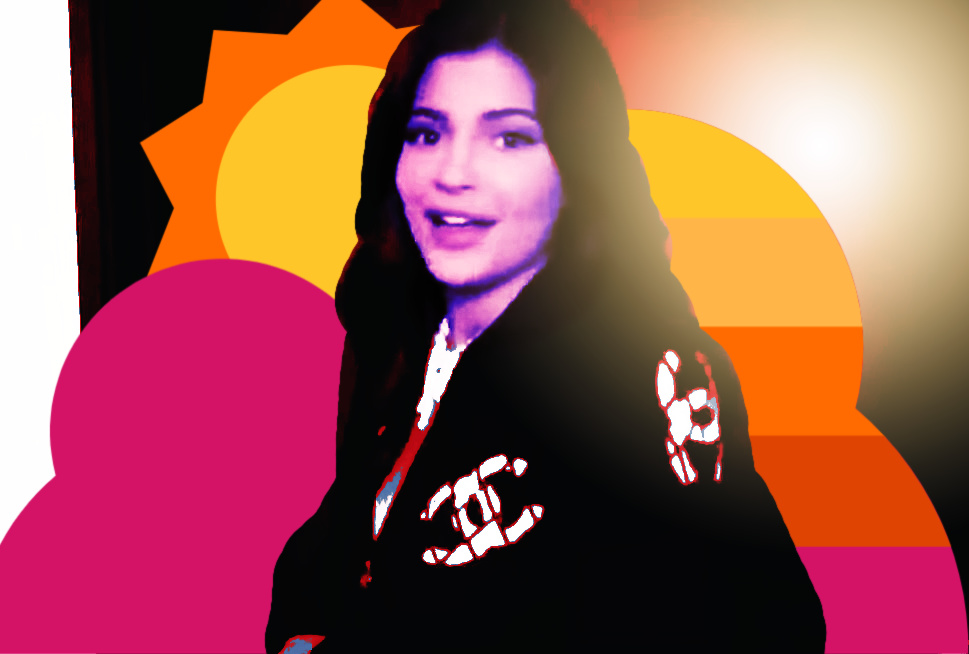 It all started when Kylie Jenner gave us a tour of her Kylie Cosmetics office on YouTube. Then, she went to wake her sleeping daughter, singing "rise and shine."
Maybe it was the way she sang it, but it went viral, memes followed, and it became the most hashtagged phrase EVER on Tik Tok. Almost immediately.
Within a week, she filed an application to trademark the phrase, hoping to turn the now viral moment into a merchandising opportunity. Folks called it excessive and silly, claiming such a common expression shouldn't be up for the taking.
Those people are wrong. What it is, is smart.
Take a look – the seemingly innocuous moment happens 15 minutes in to the tour.
Why is it smart? Because if she doesn't trademark it, someone else will. People are ALL about capitalizing on viral moments, and if she didn't, someone else would have tried to use Kylie's influence to benefit themselves, just like people are using the #RiseAndShine hashtag right now for views and likes. And that's not taking advantage of it?
In fact, she's not the first person to even apply for a trademark for the phrase. Roughly 100 applications, some active, some dead, have been filed with variations of the phrase over the years. A mattress company liked the sound of it, so did a coffee company, a beer, snack mix, and Hardee's wanted to use it to promote breakfast entrees. All of them make sense. McDonald's trademarked the common phrase "I'm Lovin' It." Emeril trademarked "Bam!" and Paris Hilton trademarked "That's hot." Having the trademark doesn't prohibit everyone else from saying it in conversation, but it does limit the ability for others to monetize it for themselves. It keeps a phrase that is uniquely attributed to another person or business from being used in a misleading way for monetary gain by others. Sports announcer Michael Buffer wisely trademarked "Let's get ready to rumble" so that others couldn't go and make t-shirts, mugs, and other merchandise with a catchphrase that he made famous. Anyone can file for a trademark on a phrase. In the end, the trademark office will decide if the application has merit. Before you do, it is suggested you seek the advice of a legal expert.
By now we know that Kylie Jenner is a successful business woman, given the enormous popularity of Kylie Cosmetics. It stands to reason that she is going to expand her scope of business. No matter WHAT she decided to name a spinoff of her brand, she would trademark it. By jumping on a phrase that is now already organically linked to her, thanks to the fans themselves, she merely did the SMART thing. Coming up with a brand name is one of the hardest things an entrepreneur does. Half of the ideas are taken, the others you don't love, and sometimes the ones you do love other people don't like.
So before we start hating on Kylie's fast acting ingenuity, we should be inspired and do some of it ourselves!
For more pop culture and entertainment analysis, follow @BrianBalthazar on twitter!
LISTEN: Britney Spears Wants Her Life Back – Full Testimony Details Claims Of Prolonged Abuse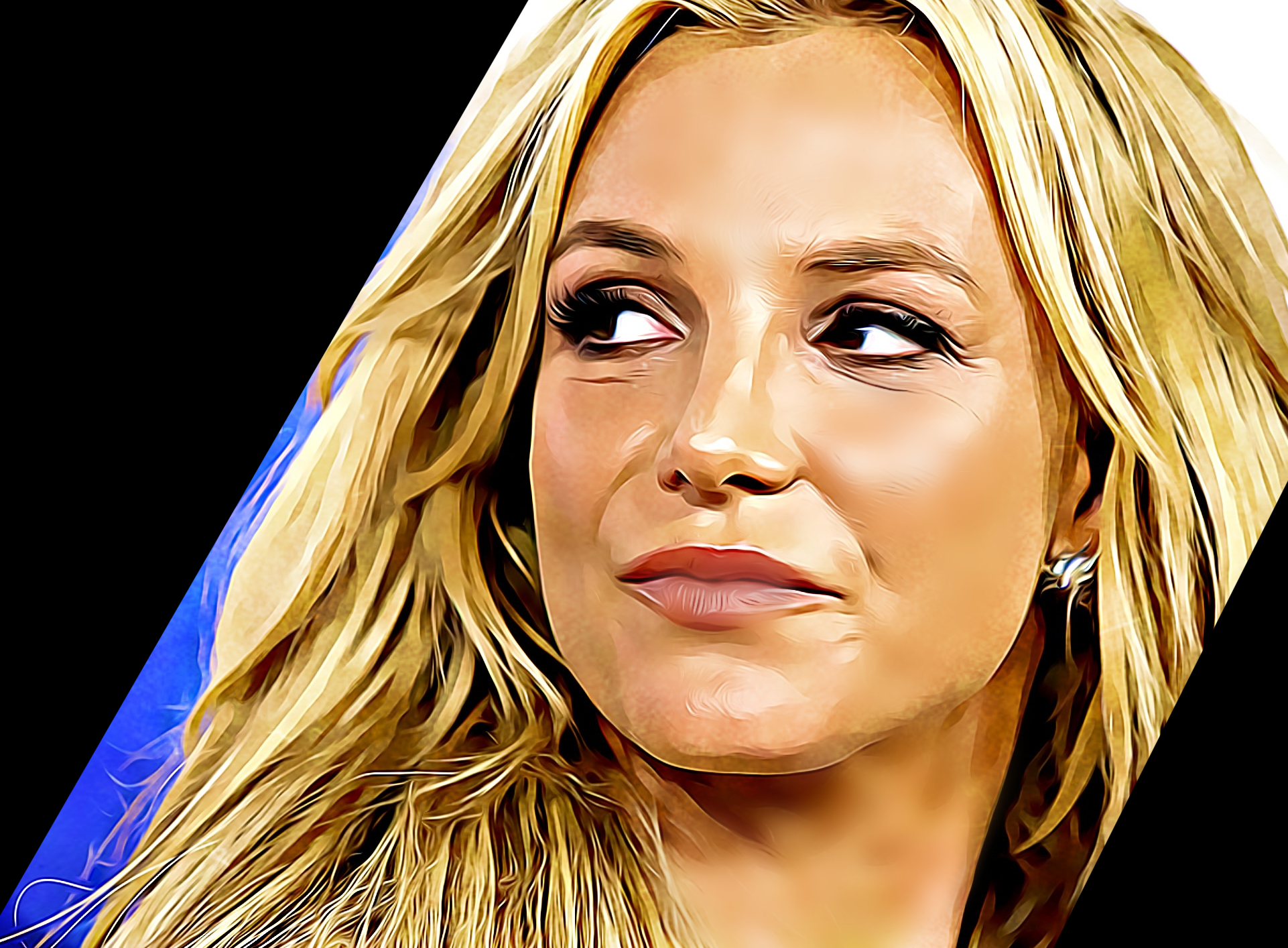 For the first time, Britney Spears is speaking publicly about the conditions surrounding her conservatorship. In a powerful 23 minutes, she claimed the conservatorship does way more harm than good, detailing punishments and bullying from her father and a team of people on her payroll.
The full testimony is below.
In one instance she referred to her previous statements to her social media following where she claimed she was 'okay' and 'happy,' revealing that the statement was a lie.
"Now I'm telling you the truth, OK? I'm not happy. I can't sleep. I'm so angry it's insane."
Another hearing is scheduled for July, but the exact next steps remain unknown.
Watch the full clip:
Amber Riley Performs Beautiful Tribute To Naya Rivera On 'Jimmy Kimmel Live!'
RIP.
Whenever Amber Riley and Naya Rivera combined their insurmountable talents on the hit show Glee there was an almost tangible magic that left fans in awe of the powerhouse duo. Playing Mercedes Jones and Santana Lopez respectively, the two characters may not have always seen eye to eye but when they joined you knew you were in for a memorable performance. It is sad to think that we will never get another "River Deep, Mountain High" or "The Boy Is Mine" moment after Rivera's passing last month but there is something special in knowing Riley will carry the torch for her fallen costar forever.
On Thursday night introduced by guest-host Lil Rel, Riley virtually appeared on Jimmy Kimmel Live!  to perform a new song from her EP entitled "A Moment" which was dedicated to Rivera. "Not too long ago we both lost a really amazing friend in a tragic accident and we both will miss her forever," said Lil Rel. The performance is displayed in black and white and features Riley singing in front of a montage of photos of her former co-star. It is truly stunning.
Check out the tribute below.
Like what you read? Follow me on Instagram
You Will Have Hearts In Your Eyes When You See Cardi B's New Hair Do
Wait till you see her WAP (Wonderfully Artistic Pigtails)
Cardi B has never shied away from a bold look and her latest hair do is proof of that.
The 27-year-old "WAP" singer…song of the year IMO…took to Instagram Tuesday night to show off her pink, heart-shaped pigtails and people are loving the look. In the short video Cardi asks fans if they would "go to the club with your hair like this" and I think we can all agree that this look would definitely turn heads at the clurb.
The artistic hair do was crafted by Cardi's long time longtime stylist Tokyo Stylez and took at least three hours to complete. Fans commented about how beautiful the unique hairstyle is but questioned how the rapper was going to sleep that night. Let's hope those pigtails can be twisted off and be thrown on the nightstand.
Like what you read? Follow me on Instagram